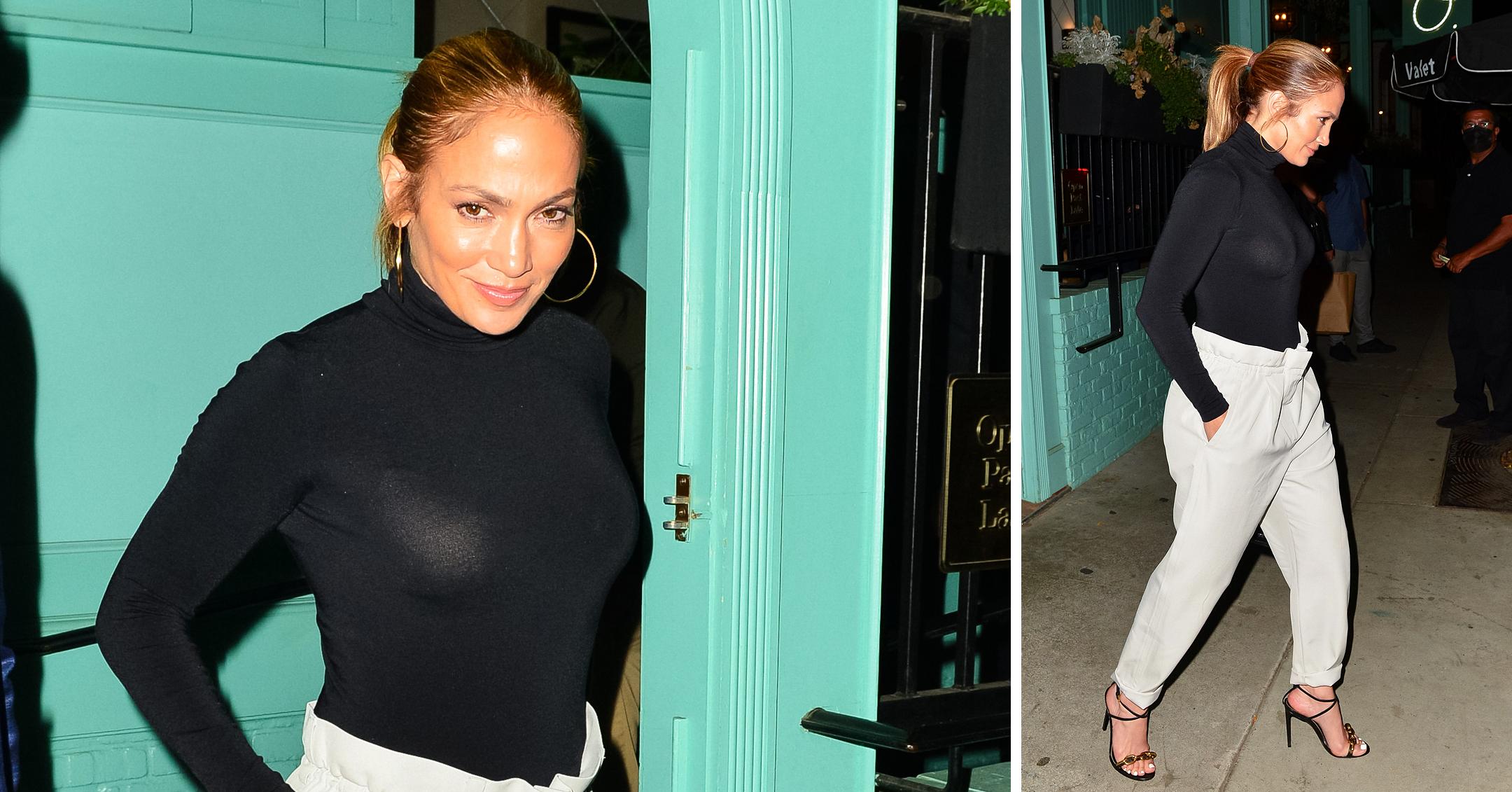 She's Making Us Sweat! Jennifer Lopez Wears A Turtleneck Top While Out To Dinner In West Hollywood — Photos
When it comes to fashion, Jennifer Lopez plays by her own rules!
Article continues below advertisement
Despite the summer temperatures, the mom-of-two covered up from head to toe while out to to dinner at West Hollywood's Olivetta on August 17.
Check out her look below.
JLo caught the paparazzi's attention in a black turtleneck top, off-white pants and a pair of stiletto sandals.
Article continues below advertisement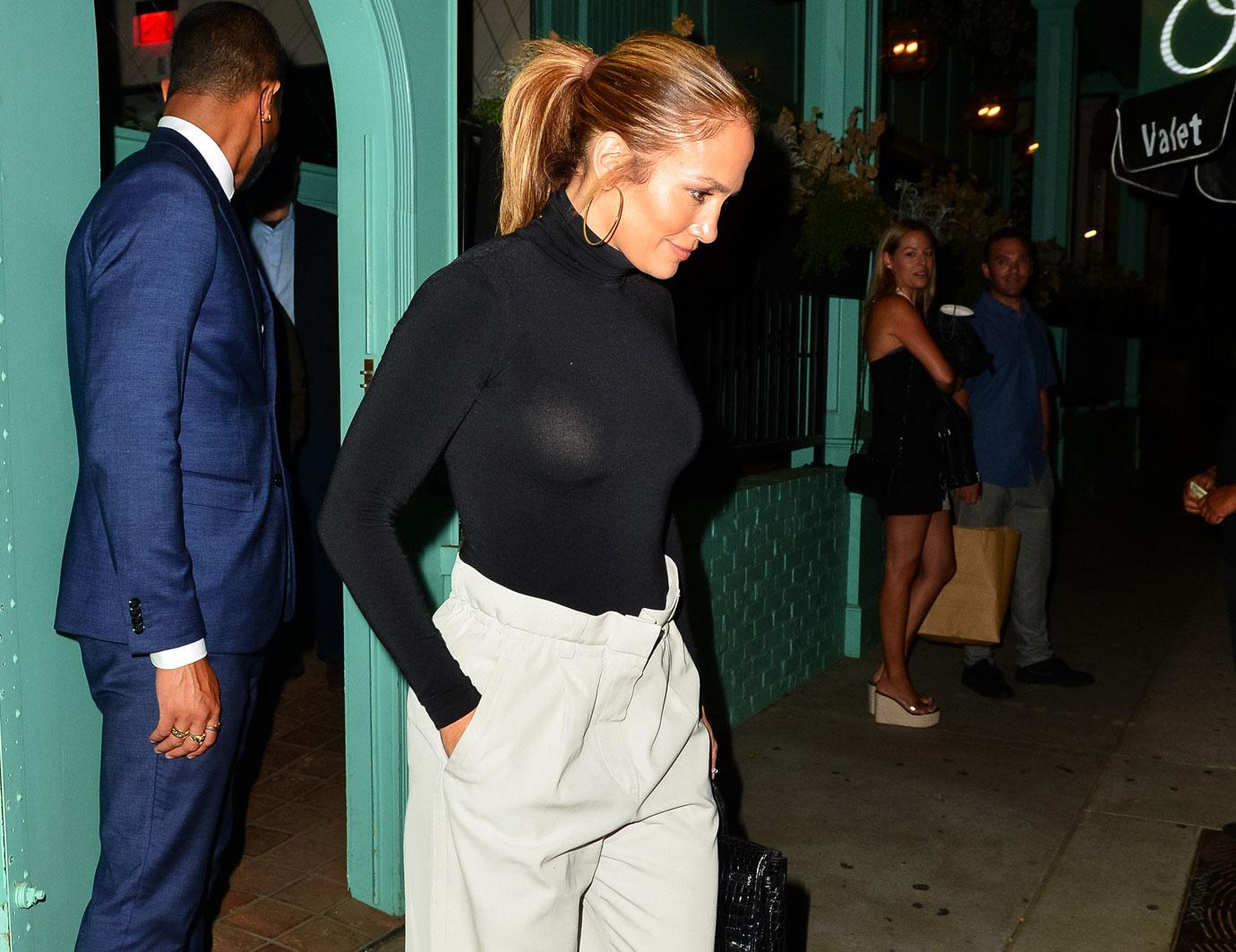 After cleansing her face, she uses the That JLo Glow serum.
"This is the secret ingredient — 21 iterations of this to get it right," she noted. "People go, 'How do I get that glow, how do I get that glow?' I put it in a bottle and say, 'Here.'"
Article continues below advertisement
Her third and final step is putting on sunscreen.
"From the time you're very, very young, you have to wear sunscreen," she insisted. "That is probably one of the biggest things that I did from a very young age that helped preserve my skin."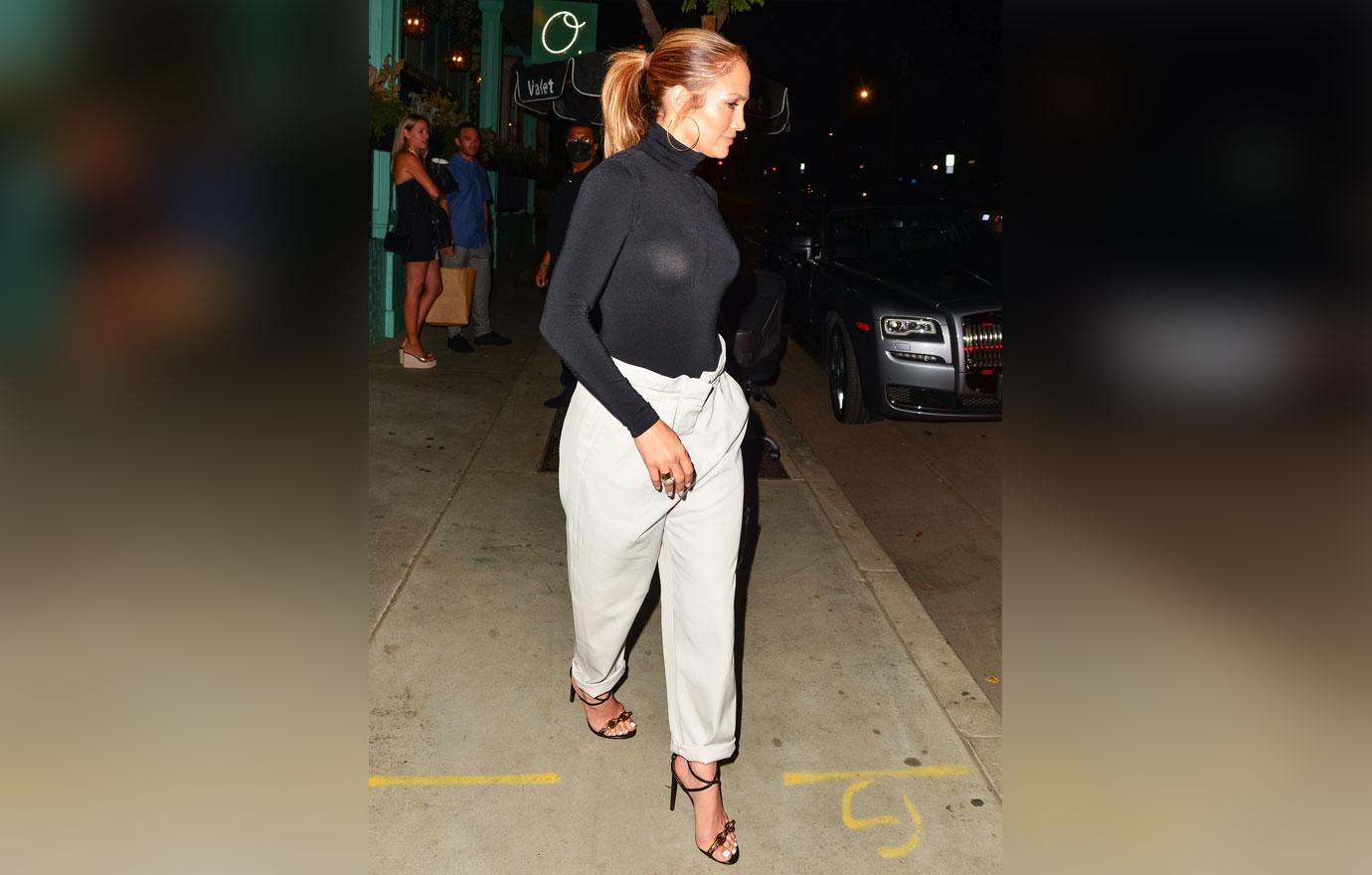 Her dinner outing comes just a few days after she celebrated boyfriend Ben Affleck's 49th birthday on August 15.
"Jennifer had a cake for him. Ben is not one for big celebrations, so he thought it was perfect," a source told PEOPLE. "It was exactly what he wanted."
Article continues below advertisement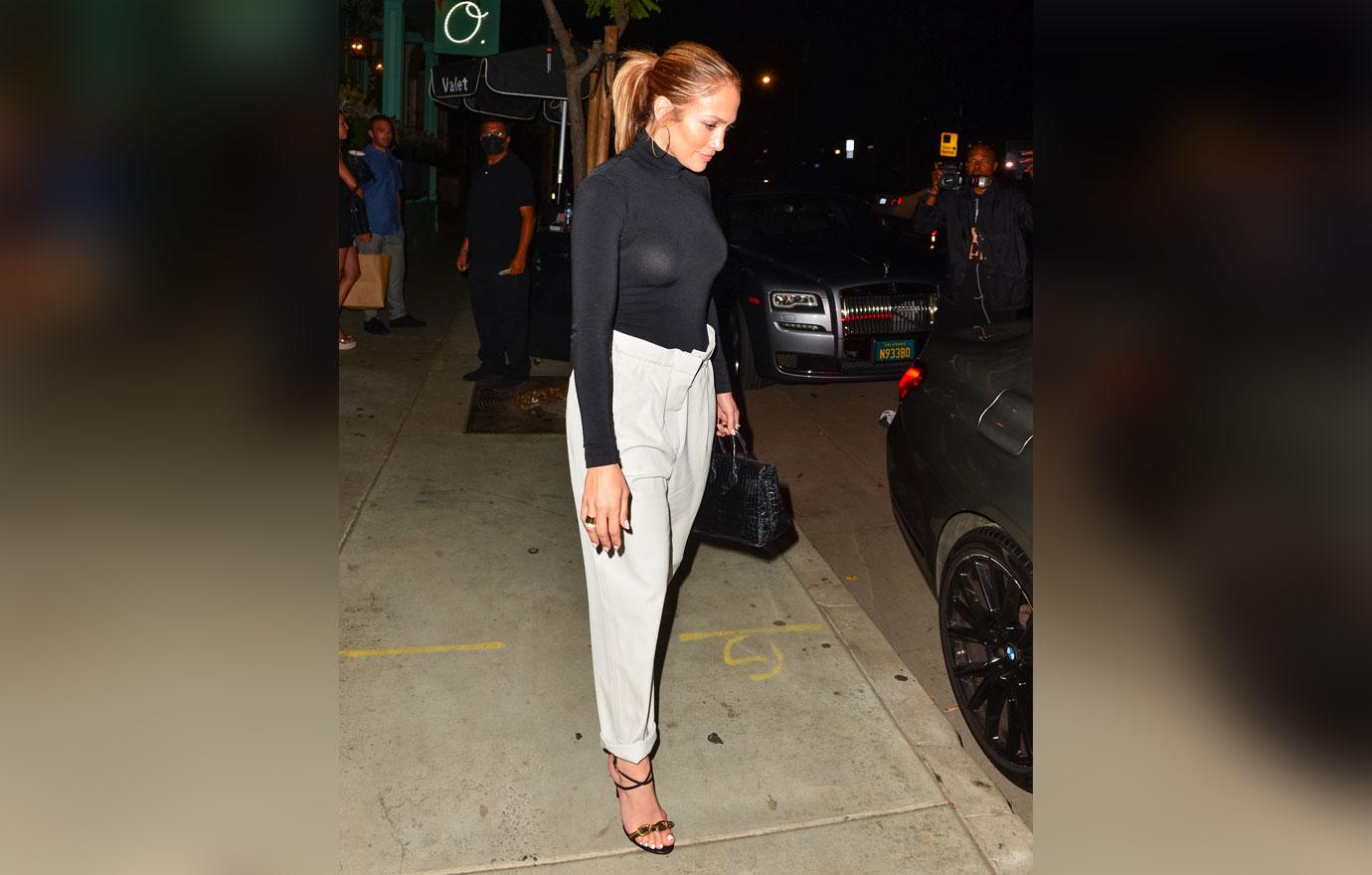 "Ms. Lopez's involvement in Global Citizen Live is a wonderful progression from our partnership during the Vax Live campaign, event, and primetime broadcast," Global Citizen's Senior VP Katie Hill shared. "With her help, we were able to secure 26 million COVID-19 vaccine doses but our work for vaccine equity continues as the pandemic continues to spread."