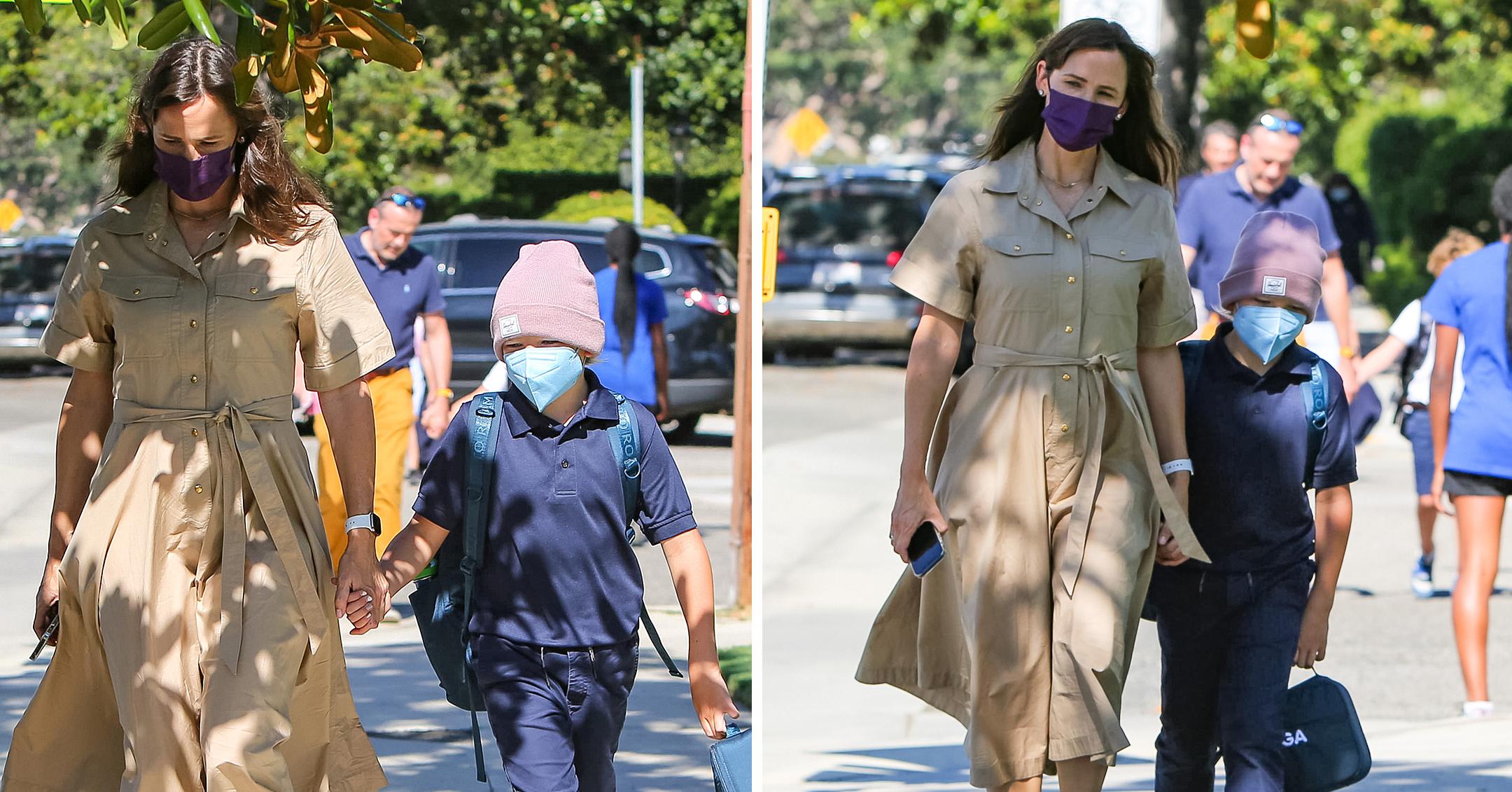 Her Little Bookworm! Jennifer Garner Holds Hands With Son Samuel After School: Pics
School is back in session, and just like any other mom, Jennifer Garner makes sure she's there for pick-up and drop-off!
On September 21, the Yes Day star was seen walking hand-in-hand with 9-year-old son Samuel, who was carrying a backpack and a lunch bag.
Check out photos from their outing below!
Article continues below advertisement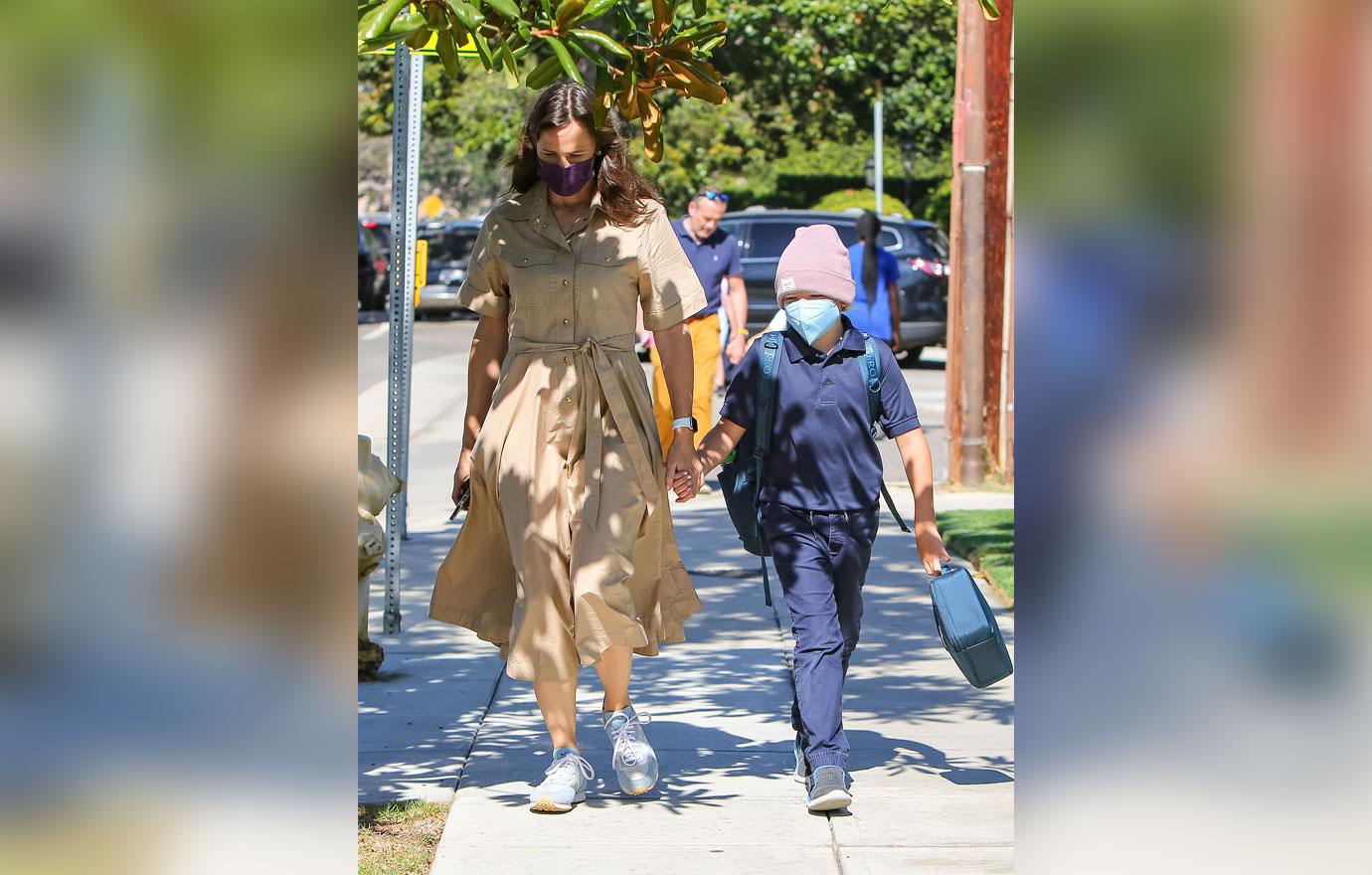 Garner and her little man — whose dad is Ben Affleck — both wore face masks while strolling alongside the sidewalk. The actress embraced the sunny weather in a beige military shirtdress and athletic sneakers, while Samuel rocked blue from head-to-toe, except for his cute beanie.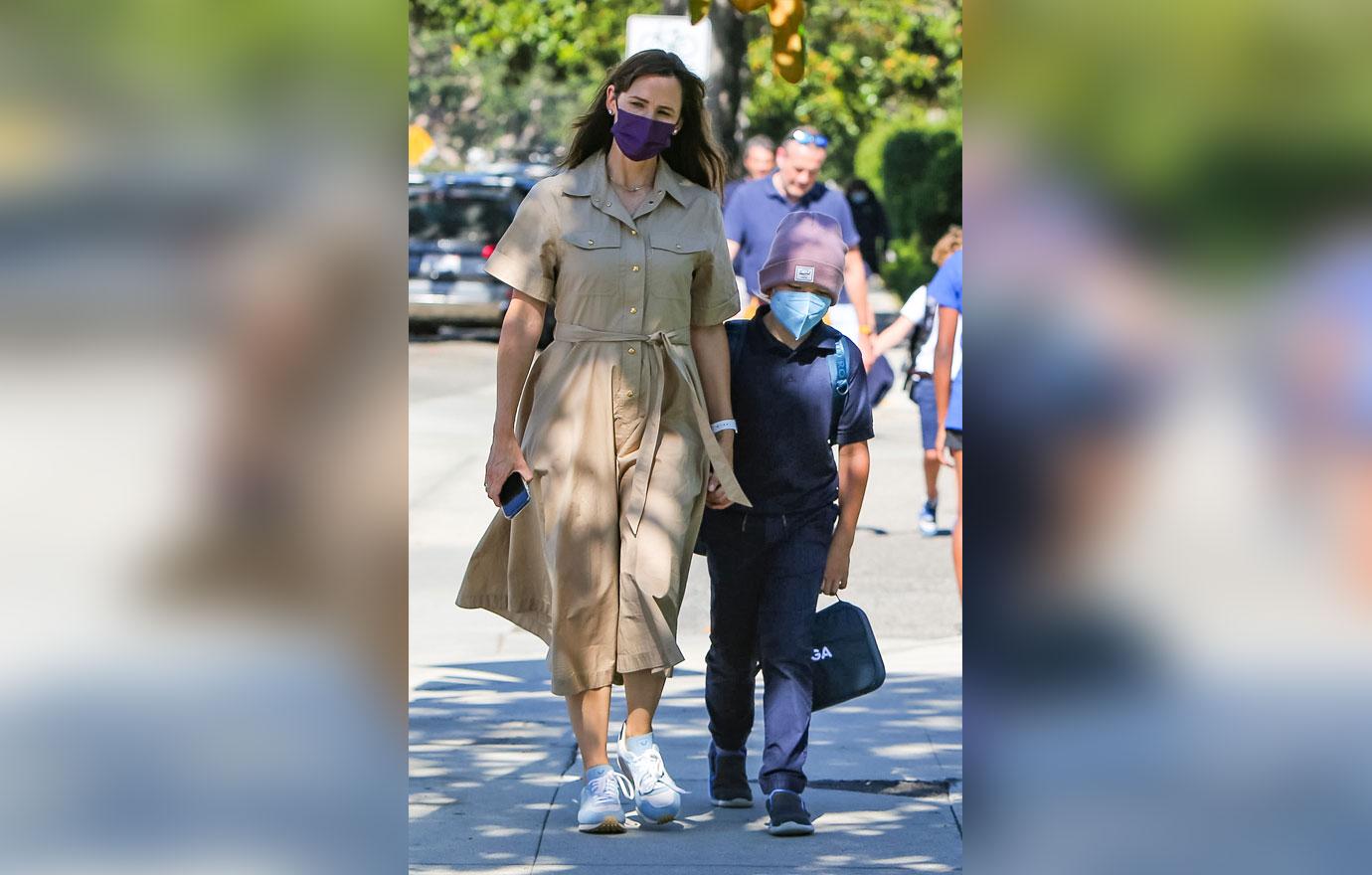 Since the Emmy nominee's two daughters — Violet, 15, and Seraphina, 12 — are older, they likely attend a different school than their little brother.
Article continues below advertisement
The Elektra star admitted that 2020 was "such a hard year for moms."
"We have had to say 'No, no, no.' We've had to watch our kids be home, miss out on things," she explained. "It is one thing to miss out on something as an adult, but to watch your kids miss something they have looked forward to, or just how hard it has been to see them isolated and on Zoom every day... [it's hard]."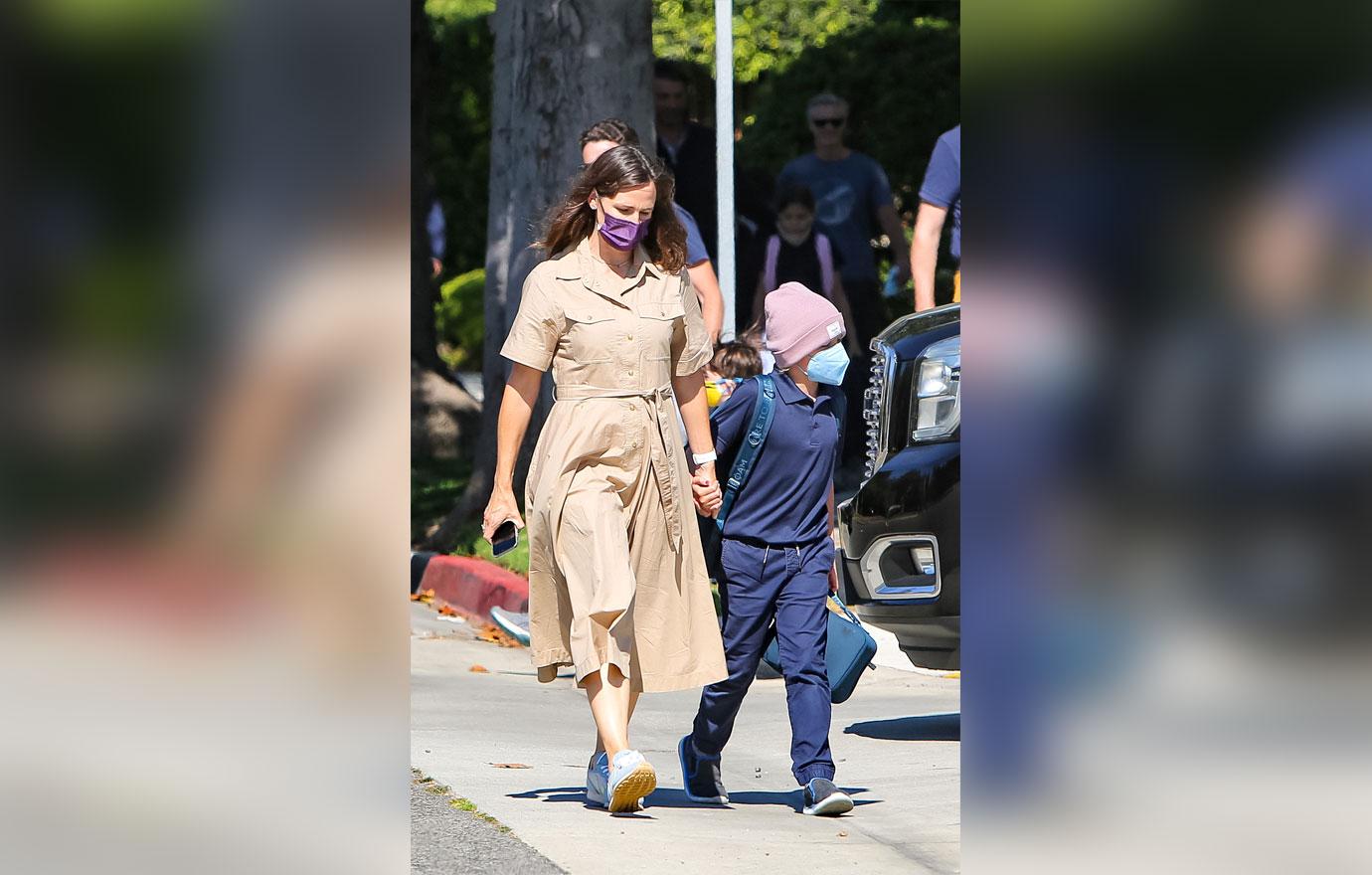 During the days of lockdown, Garner and her children binge-watched The Office.
"My kids and I have spent months piled on the couch working our way through 'How to Behave as Grownups', aka #TheOffice," she captioned an August Instagram post, which showed her in tears. "Apparently we are sensitive people — the finale hit us pretty hard."
Article continues below advertisement
The mom-of-three also spent a lot of time in the kitchen, making everything from bread to soup. She often enlisted her own mom, Pat, to help.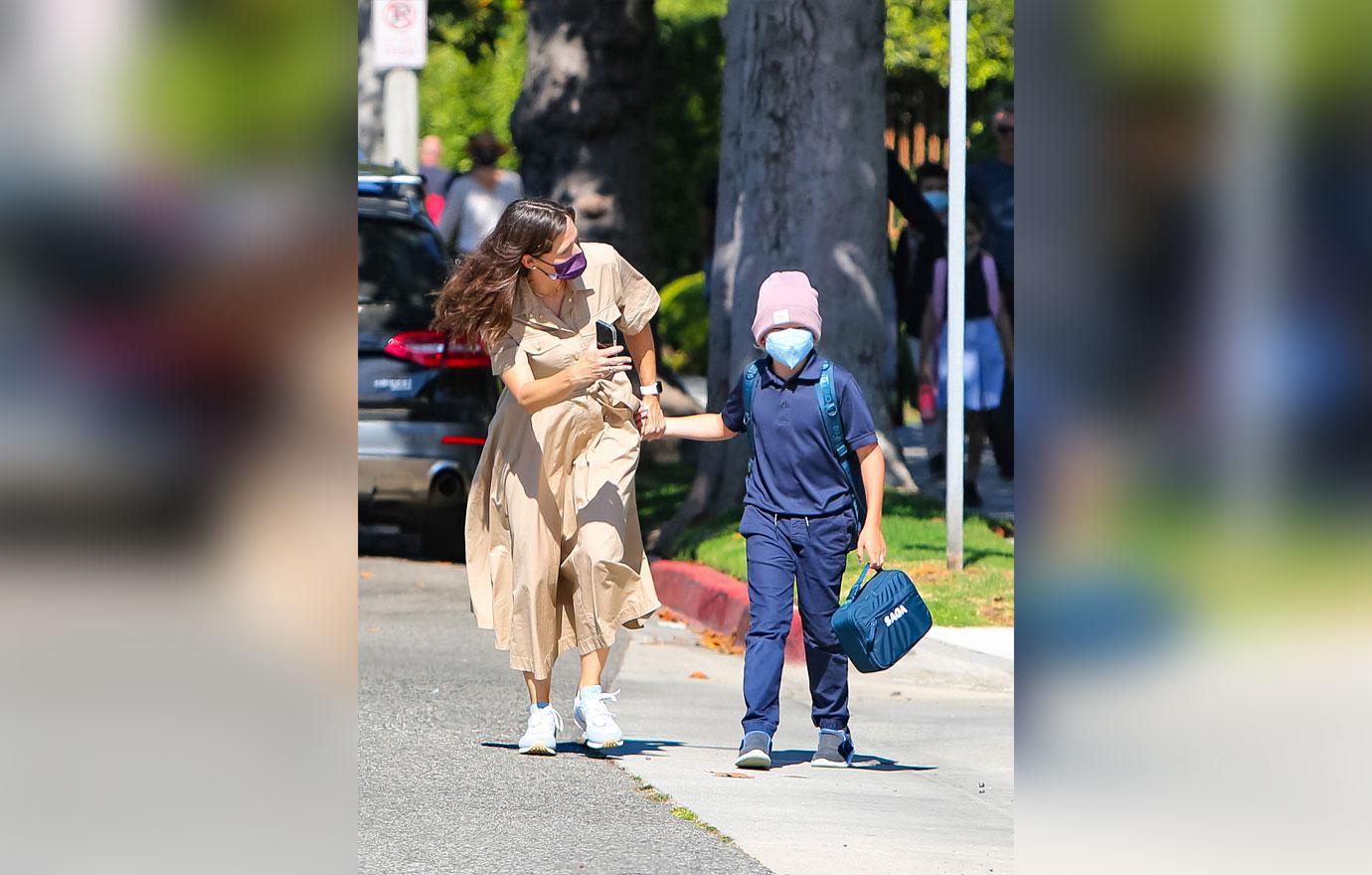 When the school year kicked off earlier this month, Garner marked the occasion on social media.
"The school year starts in dribs and drabs, but today's the real deal for my family — we are back. 3/3 masked, 2/3 vaxxed (soon, please, 11 and under), every one eager, tentative, bold, vulnerable and — as far as I can tell — smiling under the 3-ply," she shared.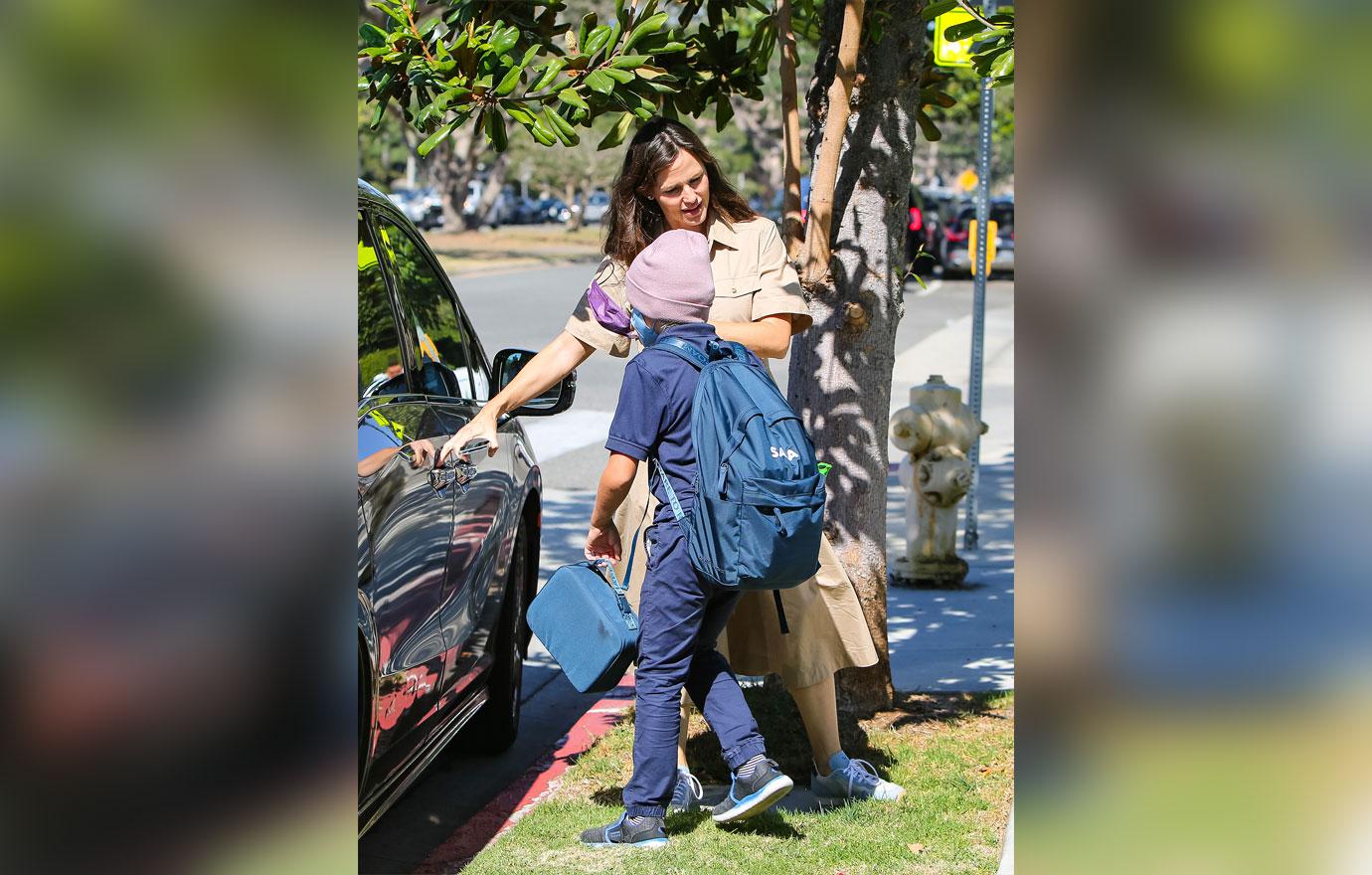 "Thank you teachers, thank you administrators, thank you school staff — for being on the receiving end of a year and a half of feelings (kids' and parents') — big and loud, quiet and deep," the brunette babe continued. "Thank you science for getting us this far and this much closer to health and freedom. Thank you for moms in your corner and gallows humor and the sun that rises, no matter what. And please, God, hold us in the palm of your hands."