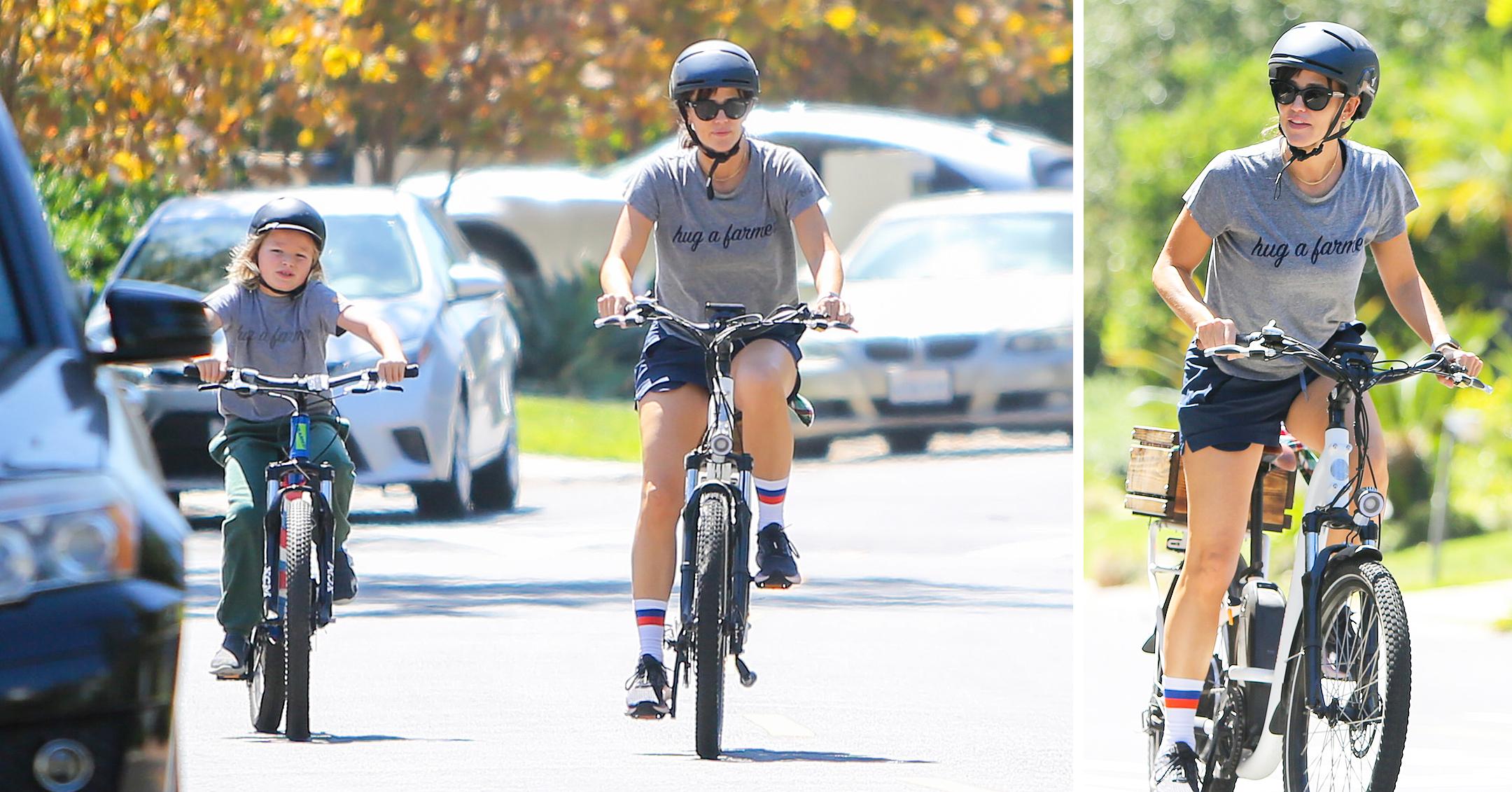 Jennifer Garner & 9-Year-Old Son Samuel Wear Matching T-Shirts While Riding Bikes Together — See The Cute Pics!
While hoards of celebrities are in New York City for Fashion Week or the Met Gala, Jennifer Garner stayed put in Los Angeles, Calif., to spend some quality time with her and ex Ben Affleck's three kids: daughters Violet, 15, and Seraphina, 13, as well as son Samuel, 9.
Article continues below advertisement
On September 12, the Alias star embarked on a bike ride with her little man, and the twosome even wore the same T-shirt!
Scroll down to see photos from their spin around the neighborhood.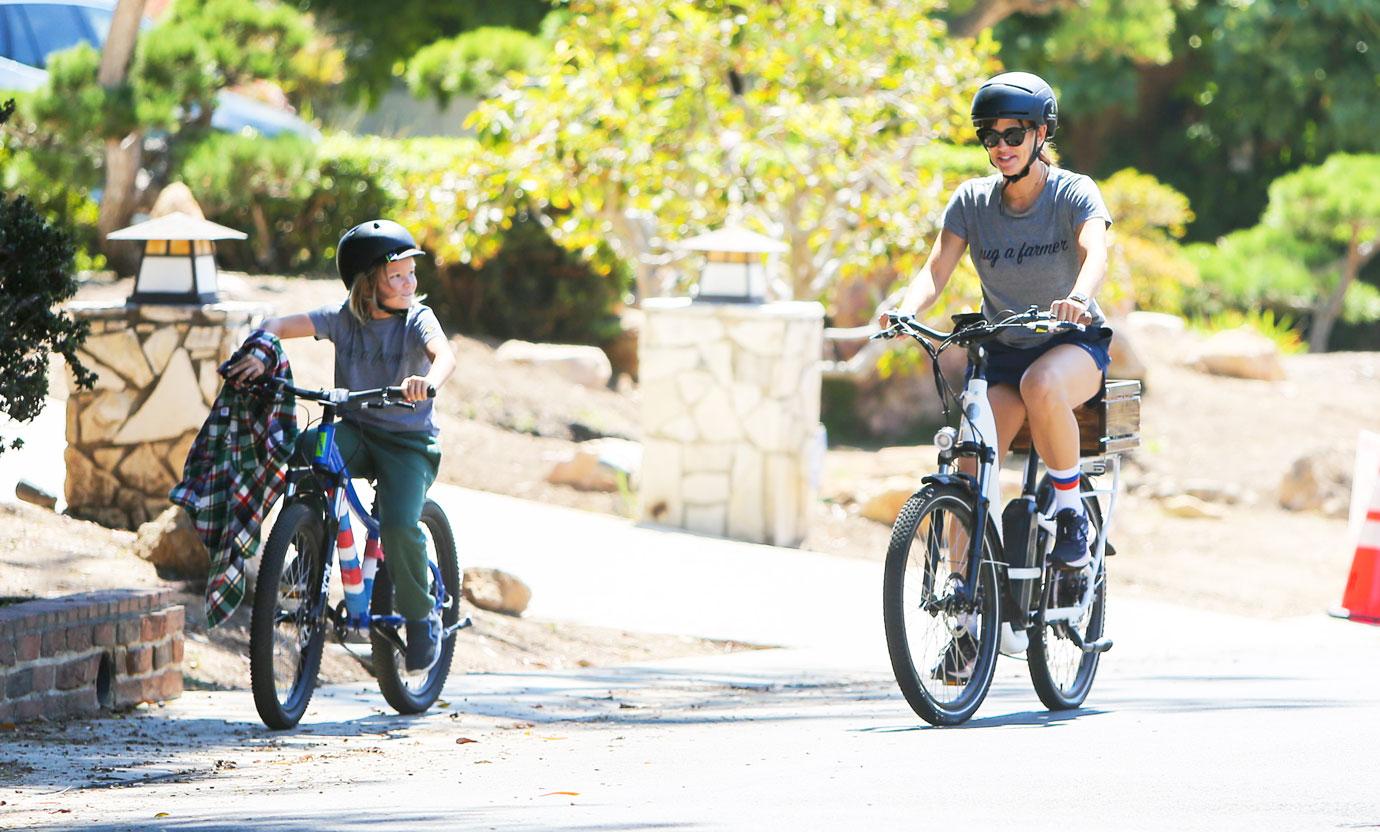 Better safe than sorry! The duo strapped on their helmets before they took off. Garner wore shorts, sneakers and a gray tee that reads, "hug a farmer" — the same top Samuel had on.
Article continues below advertisement
The actress is quite the agriculturist herself, harvesting her own fruits and veggies from the backyard!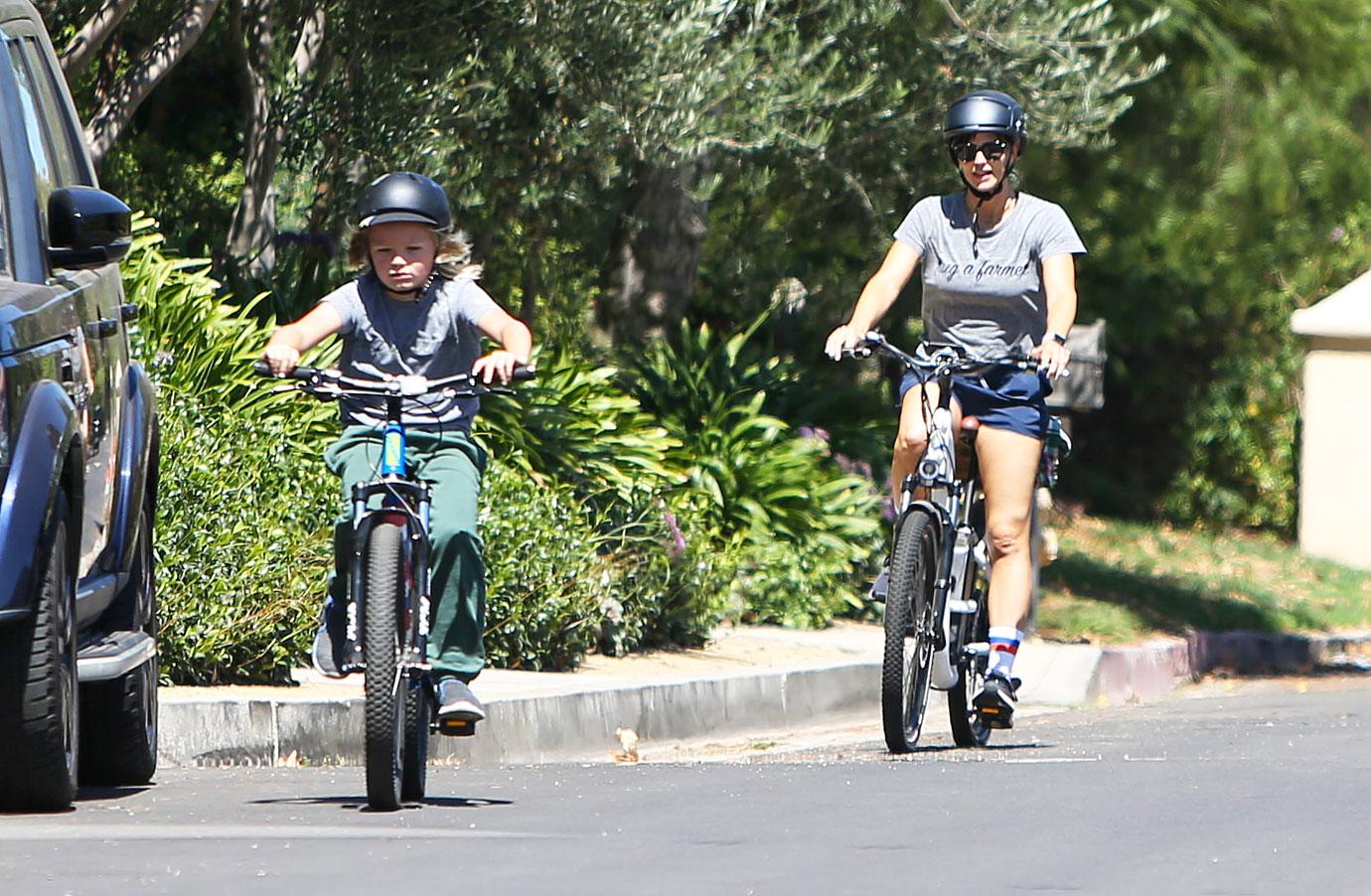 Samuel sped up so he could get in front of the star.
Earlier in the week, the mom-of-three noted that her kids were returning to the classroom. "The school year starts in dribs and drabs, but today's the real deal for my family — we are back. 3/3 masked, 2/3 vaxxed (soon, please, 11 and under), every one eager, tentative, bold, vulnerable and — as far as I can tell — smiling under the 3-ply," she shared on Instagram.
Article continues below advertisement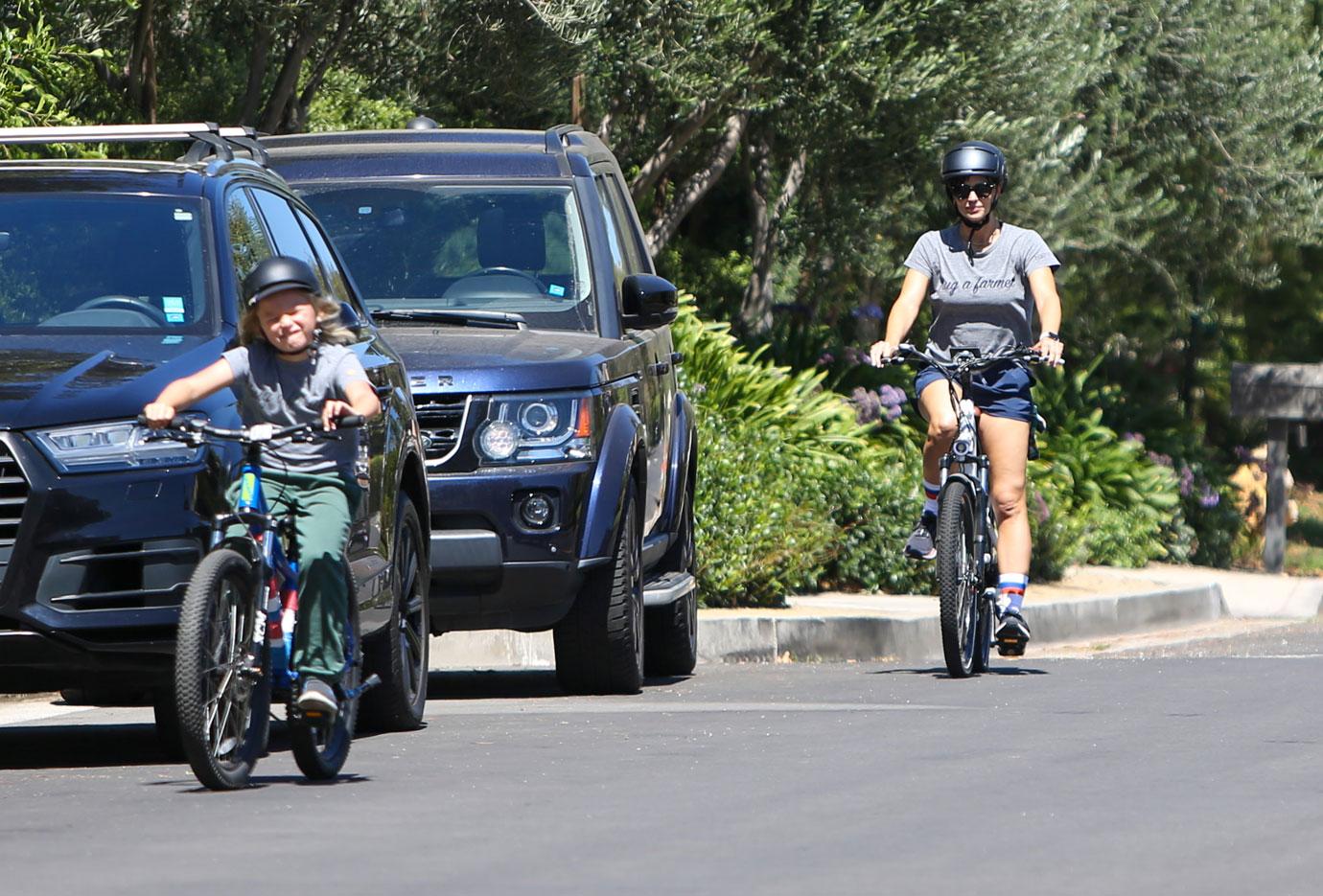 "Thank you teachers, thank you administrators, thank you school staff — for being on the receiving end of a year and a half of feelings (kids' and parents') — big and loud, quiet and deep," the actress continued in her social media caption. "Thank you science for getting us this far and this much closer to health and freedom. Thank you for moms in your corner and gallows humor and the sun that rises, no matter what. And please, God, hold us in the palm of your hands."
"Very well said!!" commented Matthew McConaughey's wife, Camila Alves, while chef Ina Garten gushed, "Love you so much!!!❤️❤️❤️."
Article continues below advertisement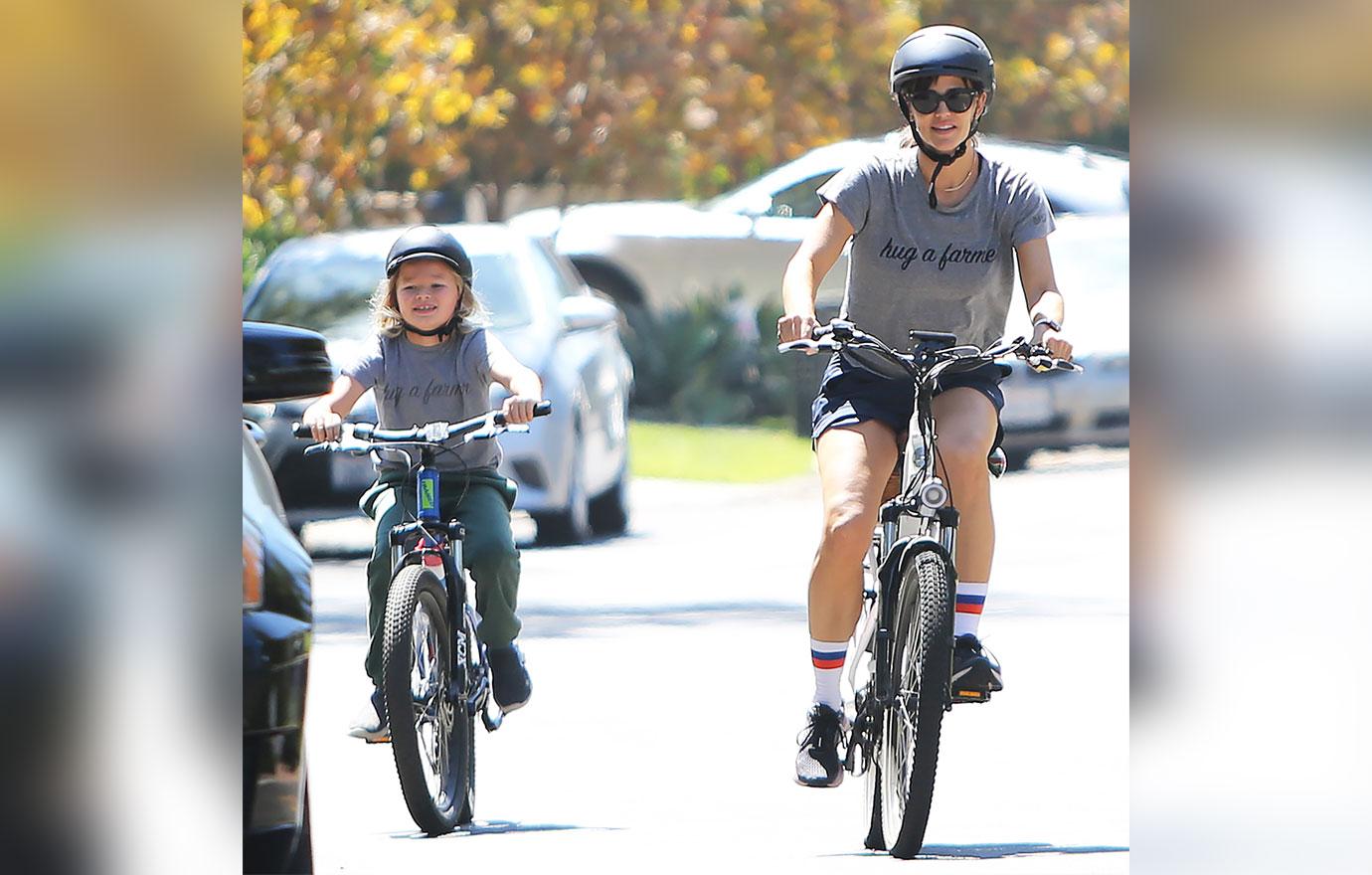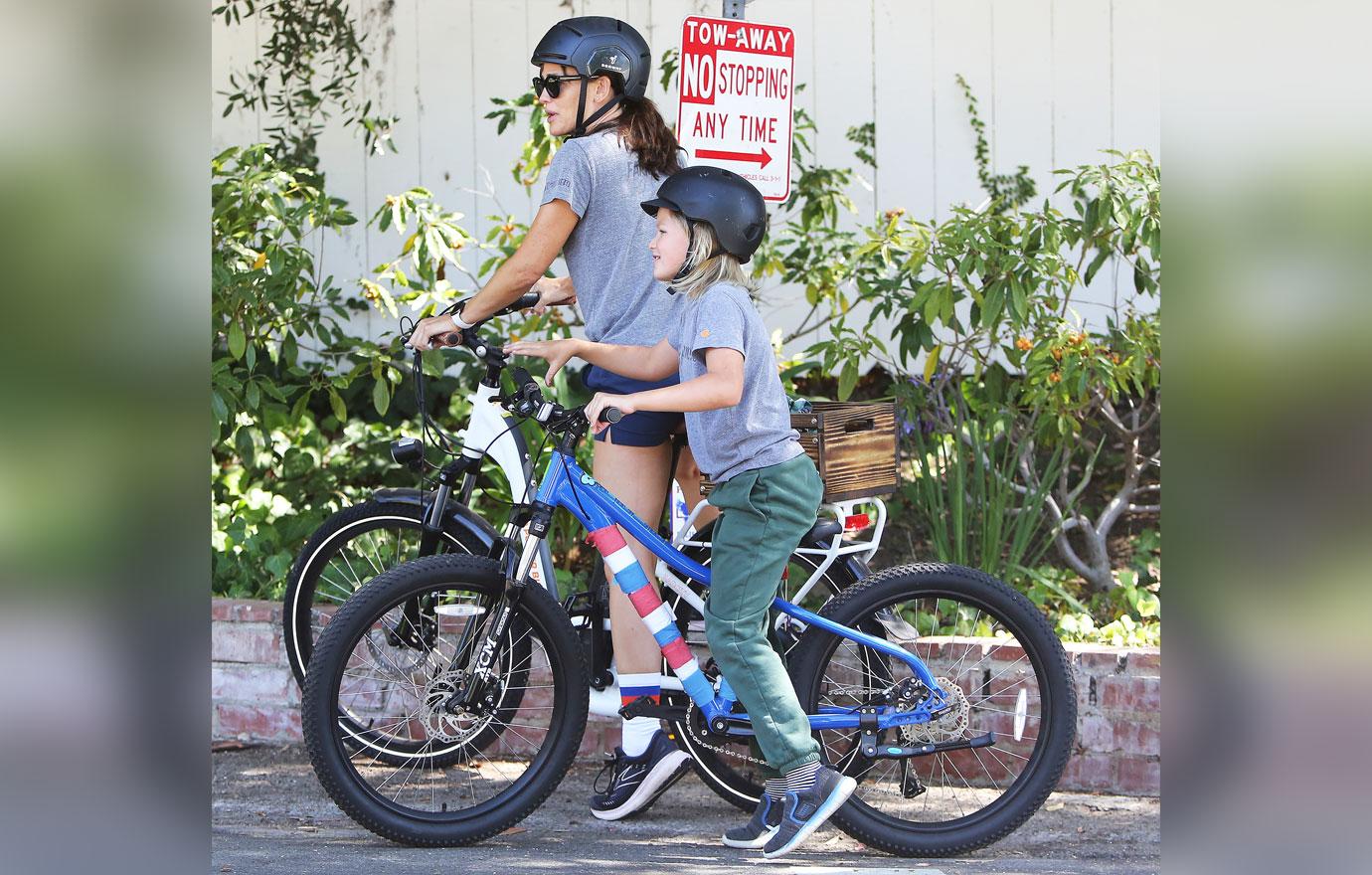 The pair took a quick break before heading off again.
While Samuel had decorated his bike with red, white and blue ribbons, Garner had a cute wooden box attached to hers.