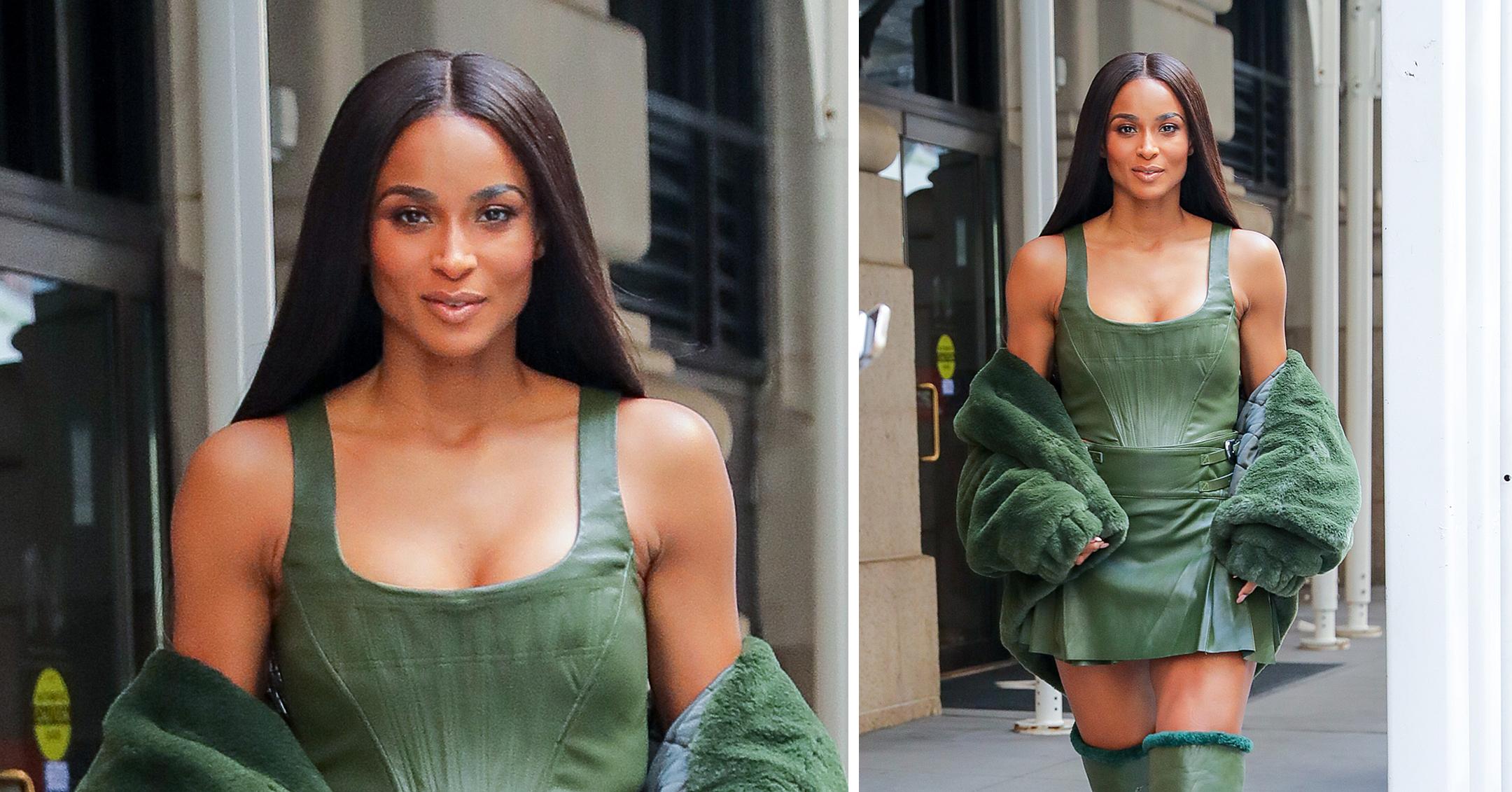 Ciara Is A Green Queen During New York Fashion Week — See Photos Of The Star!
Article continues below advertisement
On Wednesday, September 8, the singer rocked a green outfit as she headed out of her hotel.
Article continues below advertisement
Scroll through the gallery below to see her outfit!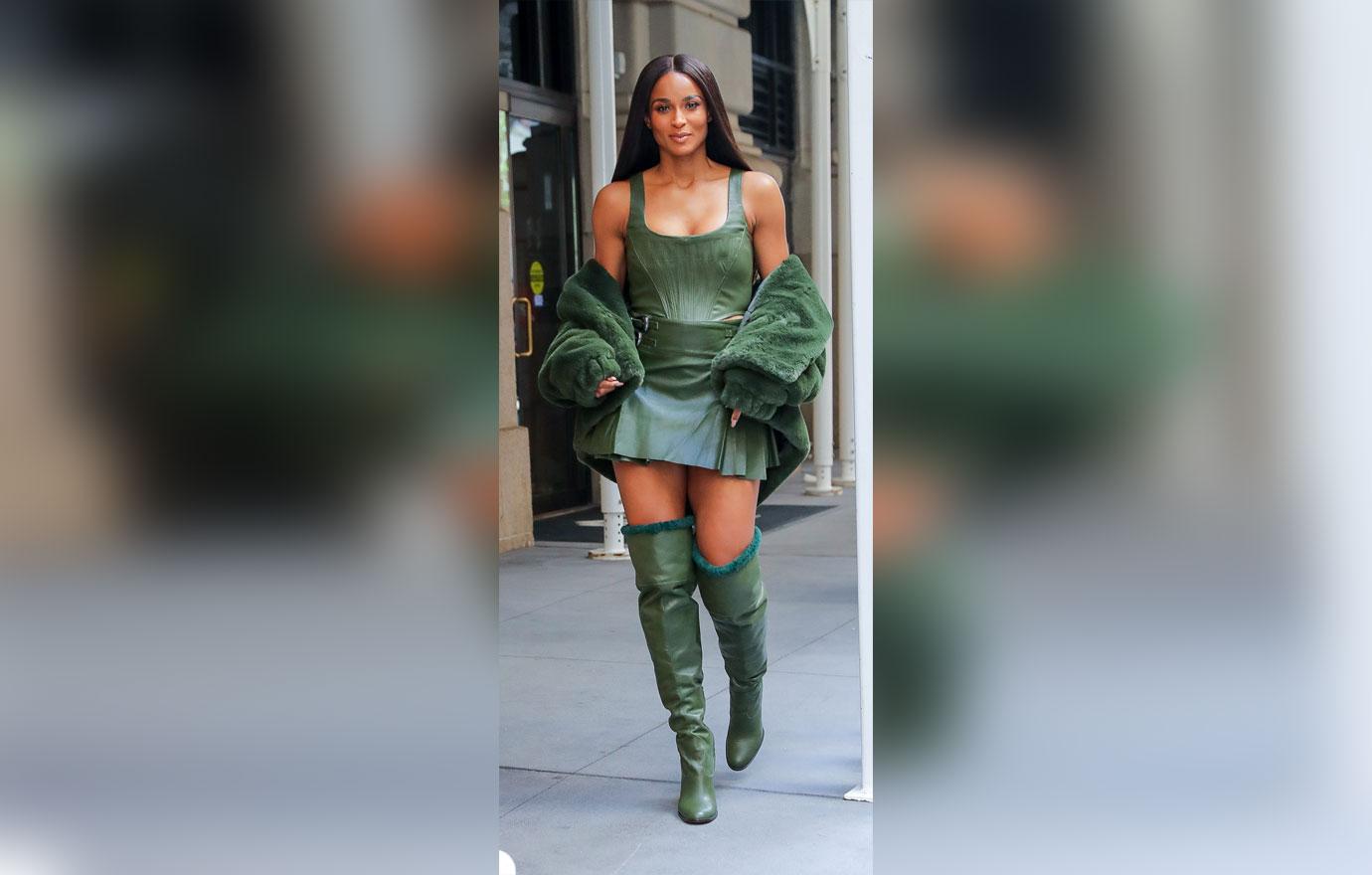 "Thanks for having me @Peter_Dundas @DundasWorld X @Revolve. The show was fire 🔥. Wow Wow Wow! Proud of you. Love you!" she captioned an Instagram post.
Of course, people loved the musical artist's look. One person wrote, "soo beautiful as always CiCi! Such an amazing role model & mommy & human being all around! Keep doing your thing! God loves you💕," while another added, "Look is everything💚🔥."
Article continues below advertisement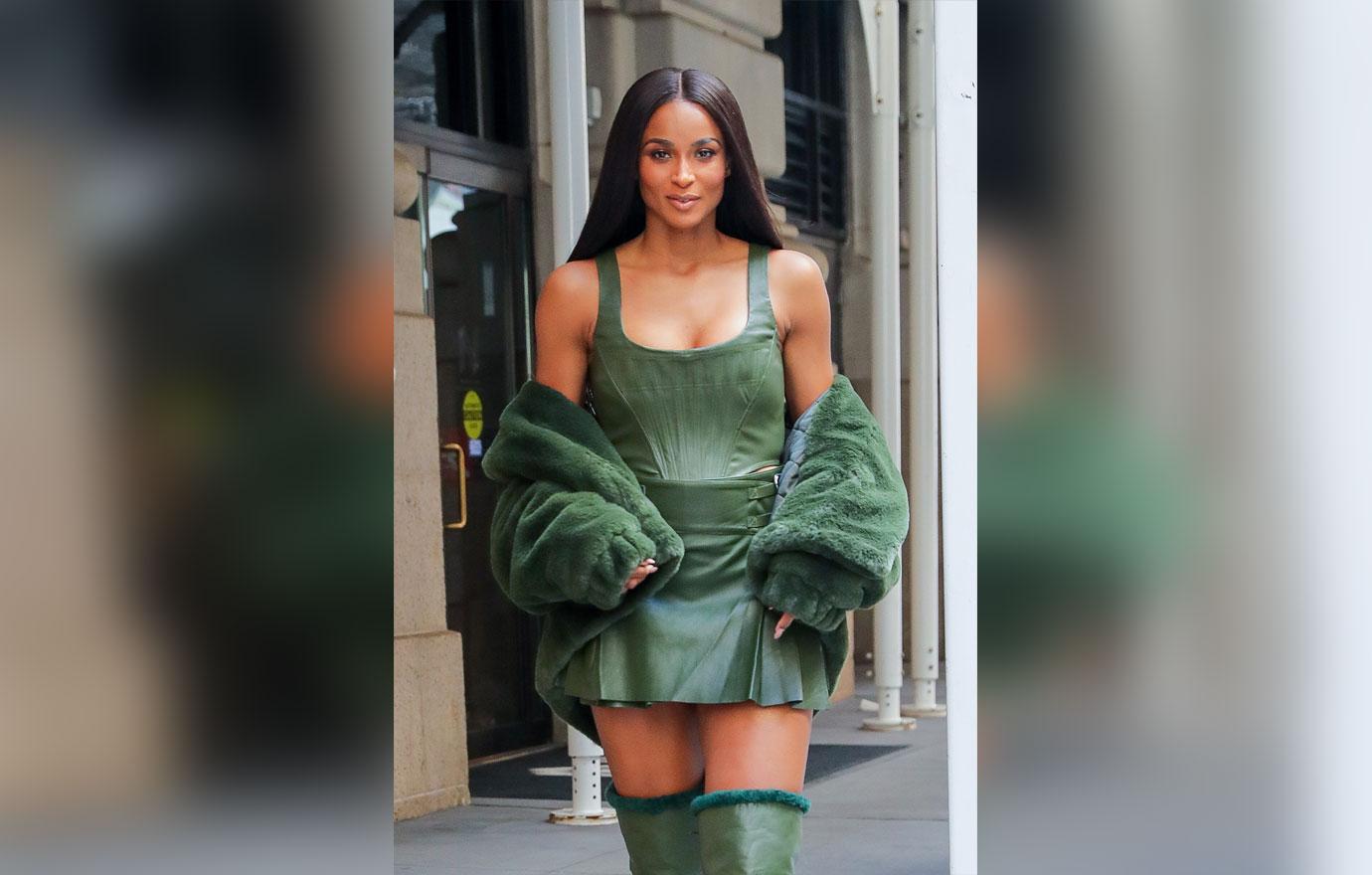 A few days later, Ciara wore a black outfit.
"Empire State of Mind 🗽Thanks for having me @Laquan_Smith. The show was amazing! #FashionWeek #NY," she captioned a shot on social media.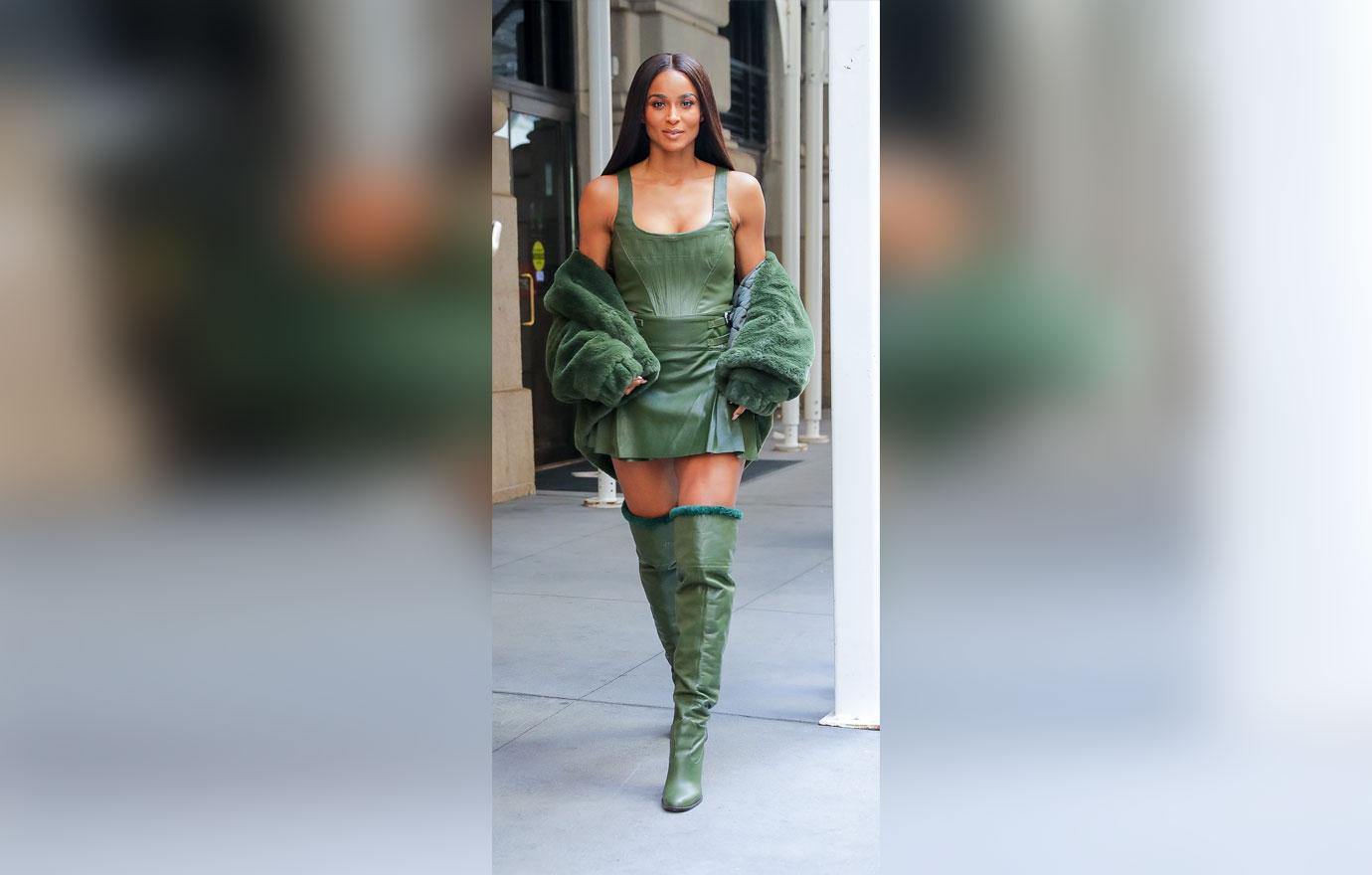 Ciara — who shares daughter Sienna and son Win with Russell Wilson and shares son Future with her ex— admitted that she was excited that events are happening again. "My daughter is my world. She is a little baby boss in the making, and it is definitely cool to be back [at NY Fashion Week] and to support my friend Peter Dundas. His show today was phenomenal. I also launched my fashion brand LITA, which I am proud of. LITA stands for Love Is The Answer, and I am a big believer that if we lead with love and everything, we can make a difference in so many ways — especially for us as woman. We have a special gift to love and my brand represents that. We poured a lot of love into everything we created, and it's just awesome to be here."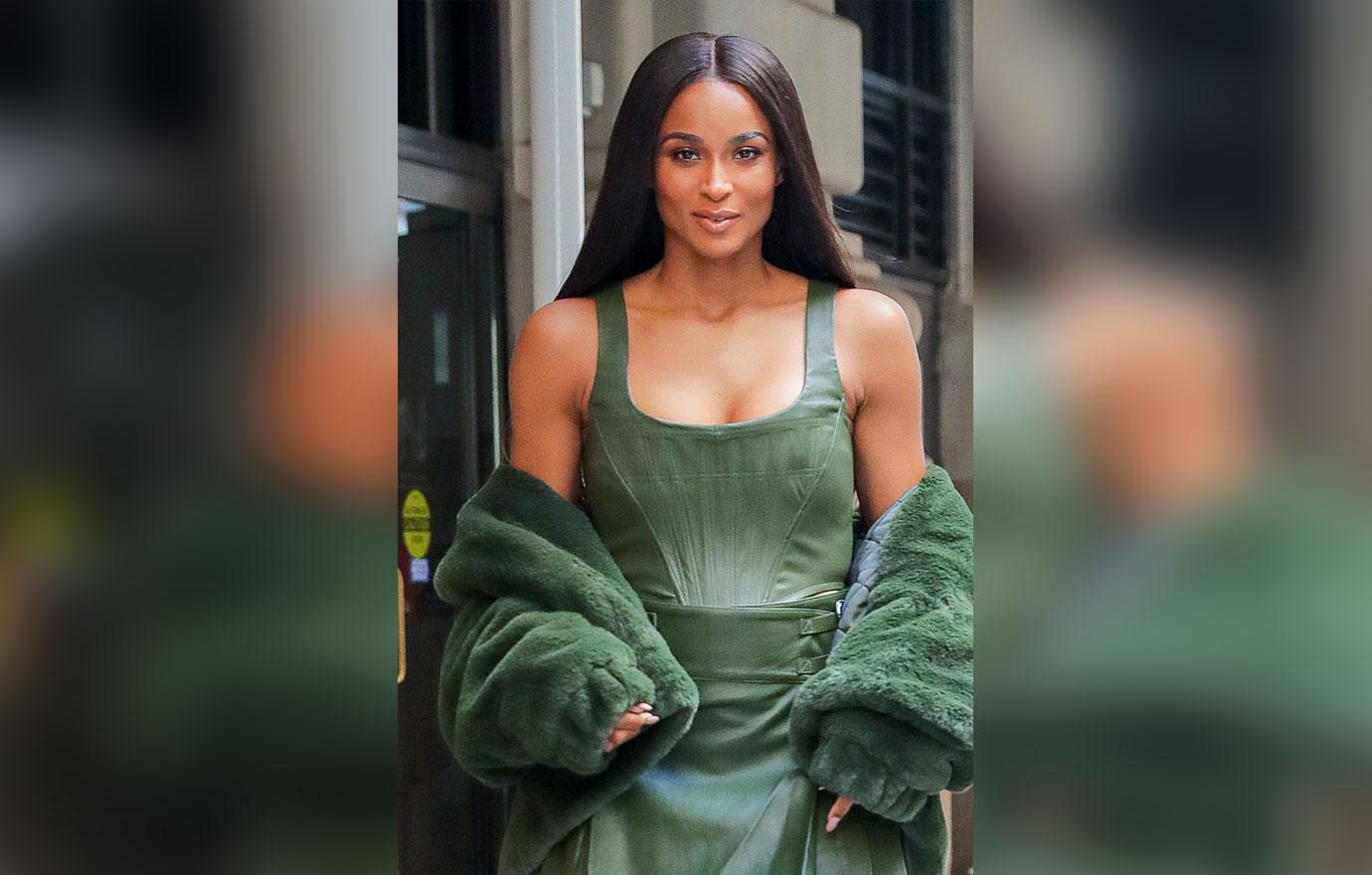 She continued, "And be in the industry of fashion — that is a big way of how I express myself. Peter has been there for a lot of special moments in my life. One of my first Met Gala experiences was with Peter as well and we're like family at this point. Just so many amazing moments, and I am just really proud of him and happy to be here to celebrate Fashion Week."
As if Ciara will be at the Met Gala, she played coy, saying: "It's very possible. You will have to wait and see."