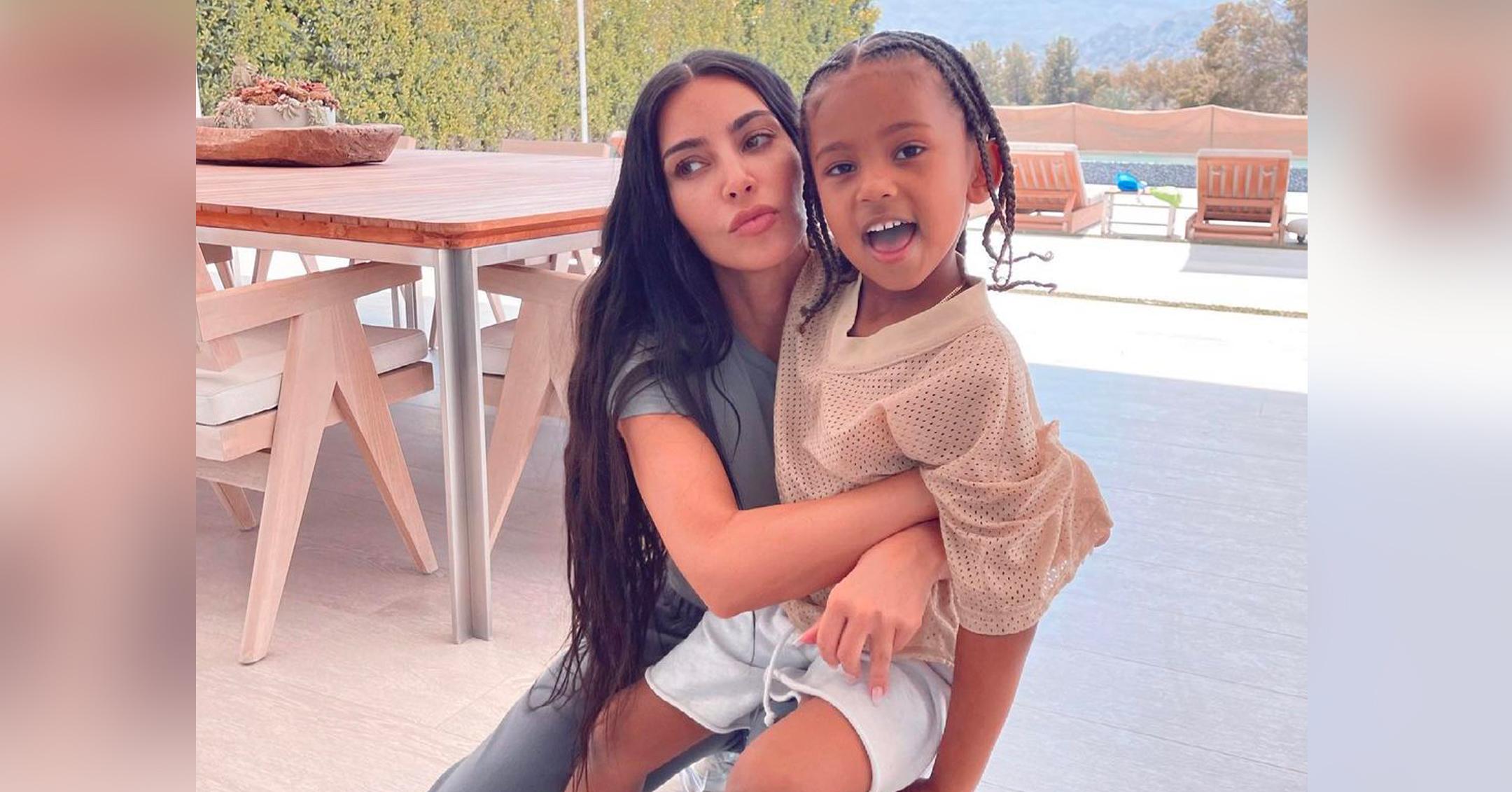 Kim Kardashian Admits She's 'Not OK' After 5-Year-Old Son Saint Breaks His Arm: 'Poor Baby'
Oh no! On September 9, Kim Kardashian shared via Instagram that her and Kanye West's 5-year-old son, Saint, "broke his arm in a few places."
The Skims founder posted a photo of her little boy in a wheelchair and admitted that she was more upset by the accident than the tot himself.
Article continues below advertisement
"Who do you think cried more today?" the mom-of-four captioned the picture alongside a crying face emoji. "My baby broke his arm in a few places today. I'm not ok."
Kardashian also showed fans the black cast Saint's arm was wrapped in, writing, "Poor Baby 🥺."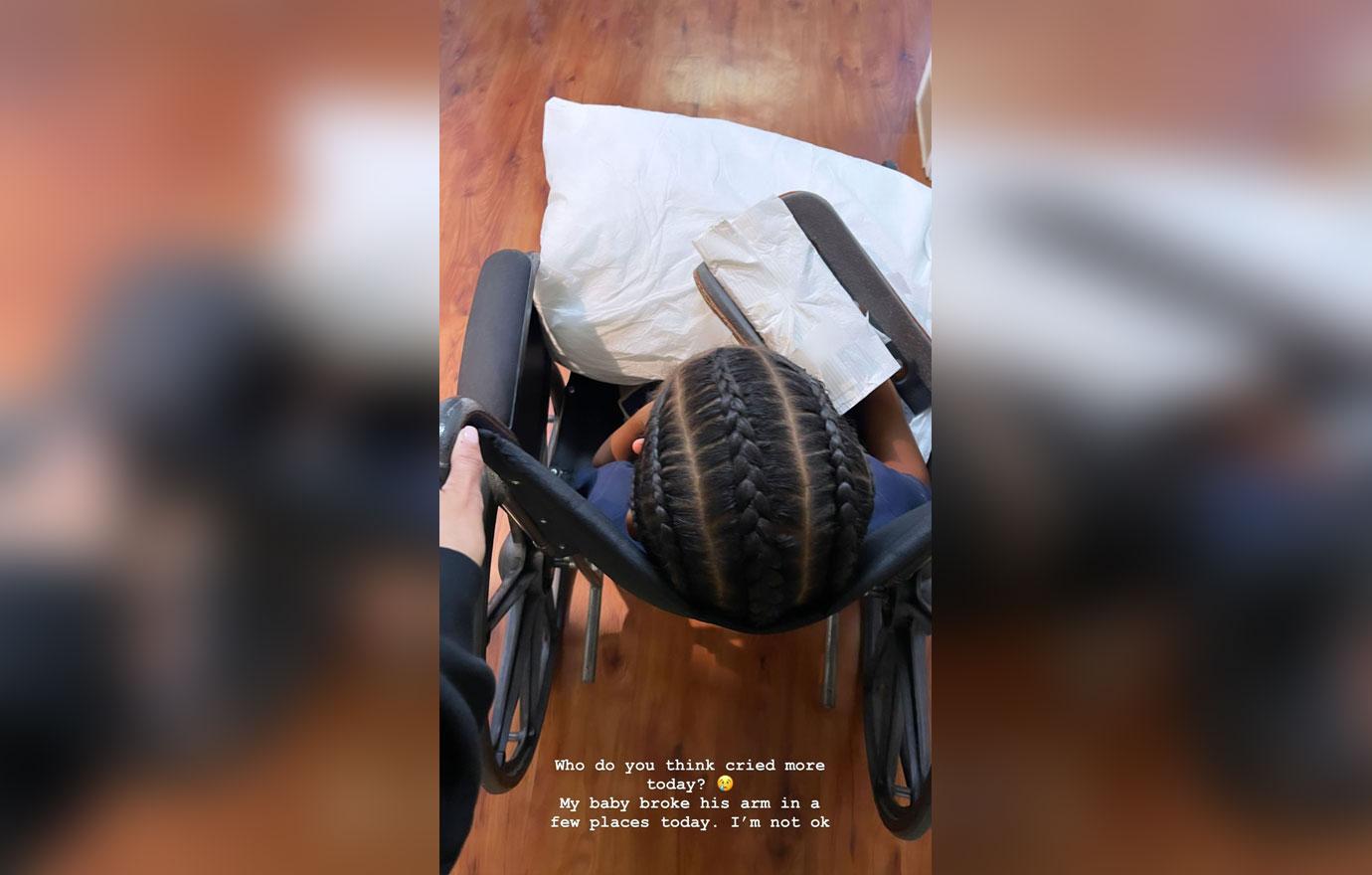 Article continues below advertisement
The reality star — who's also mom to son Psalm, 2, as well as daughters North, 8 and Chicago, 3 — didn't share any other details about Saint's injury.
Now that her and West have filed for divorce, she's had to do more of the heavy lifting when it come to taking care of her pack, though she insisted that things aren't as tough as one would think.
"I don't get super-stressed or impatient, which I think is definitely a superpower when you have three kids age 5 and under running around," she recently told Parents magazine, explaining that she's "naturally very calm, which I think translates into my parenting."
Article continues below advertisement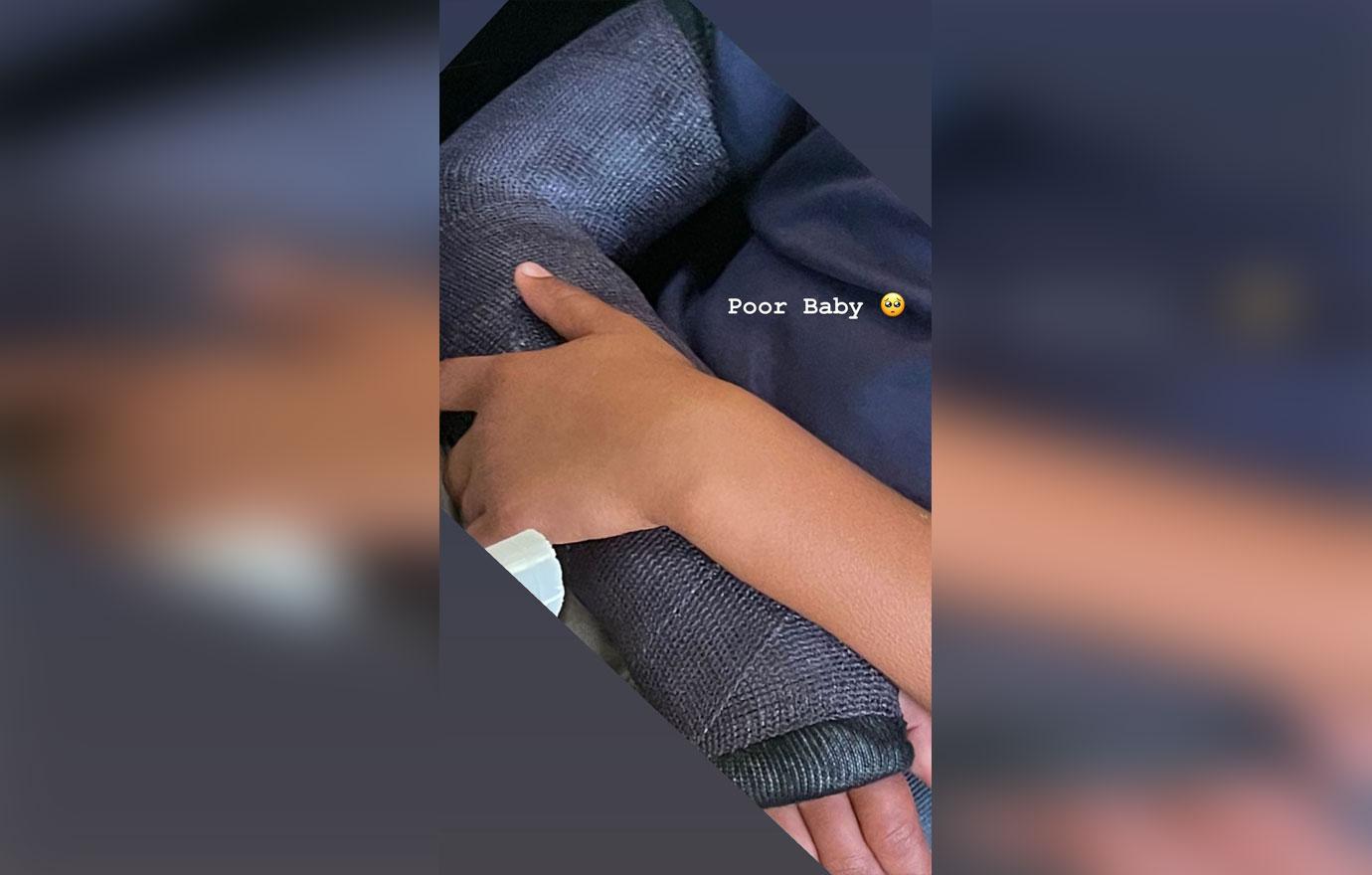 Still, mornings and nights can get a little hectic.
"Bedtime is such a challenge with four kids!" she confessed. "It's rare that I get all of them down as planned, but now that North is older, she's become my little sidekick and helps me with the younger ones. It's actually so cute."
Article continues below advertisement
The makeup connoisseur noted that getting her eldest children ready for school can also be a pain, especially since North picks out her own outfits, "so sometimes getting dressed takes longer than planned."
Despite the busy days, Kardashian wouldn't change a thing.
"It reminds me of growing up with [her siblings] Kourtney, Khloé, and Rob. There's something so special about having a big family, and I'm happy my babies get that experience the way I did," the star gushed. "It's so amazing to watch my kids grow and develop into their own people."