Mommy Mode! Halsey Shares Photos Of Stretch Marks, Her Infant Son & His Colorful Nursery
Singer Halsey is giving fans a glimpse inside her new life as a mom!
The star and her boyfriend, Alev Aydin, welcomed son Ender on July 14, and on August 2, she shared pictures of the tot and his colorful nursery, in addition to a selfie that showed her changing body.
Article continues below advertisement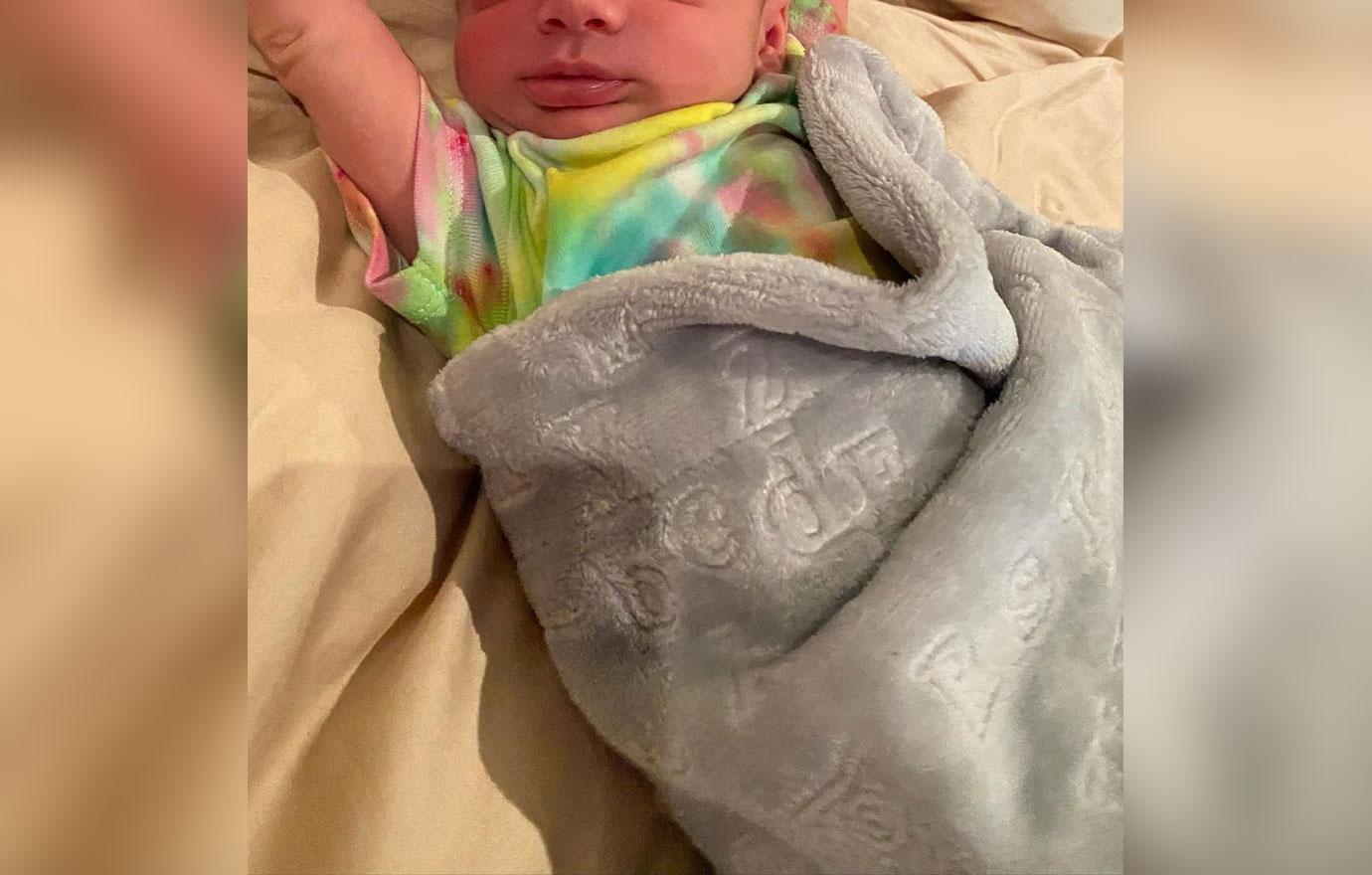 So cozy!
It looked like the New Jersey native's 3-week-old boy was stretching while wearing a tie-dye tee as he was wrapped in a soft gray blanket.
Article continues below advertisement
The "Bad At Love" singer shared the first look at her son on July 19, captioning the photo, "Gratitude. For the most 'rare' and euphoric birth. Powered by love."
A work of art!
One wall of Ender's nursery featured a rainbow light and wall decor of his name, in addition to handful of drawings, some of which looked homemade.
Article continues below advertisement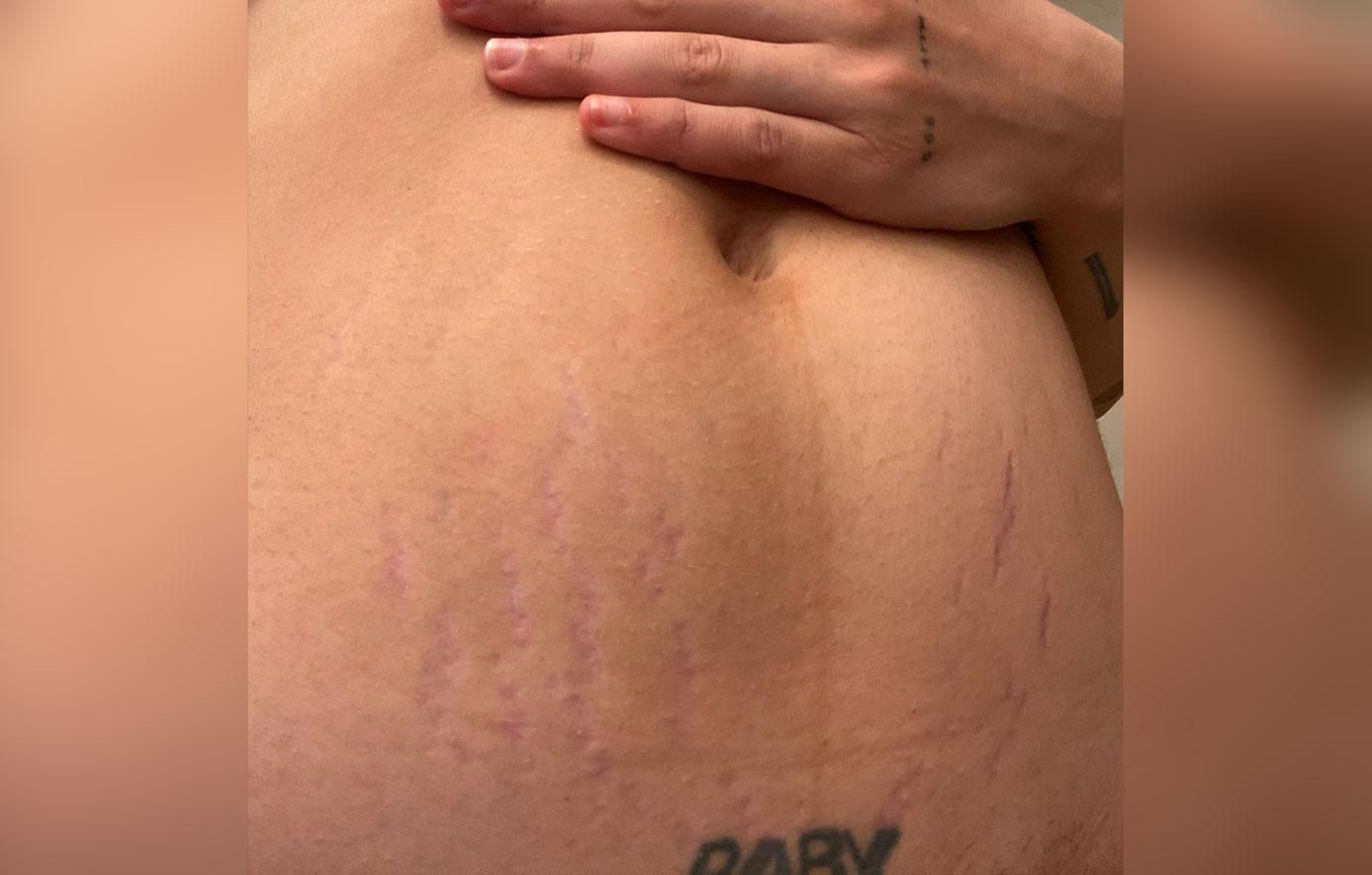 The Grammy nominee put her stretch marks on display, which fans praised.
"Wear those tiger stripes proud mama!!" one person commented. "Love to see it 💫💓💓."
Article continues below advertisement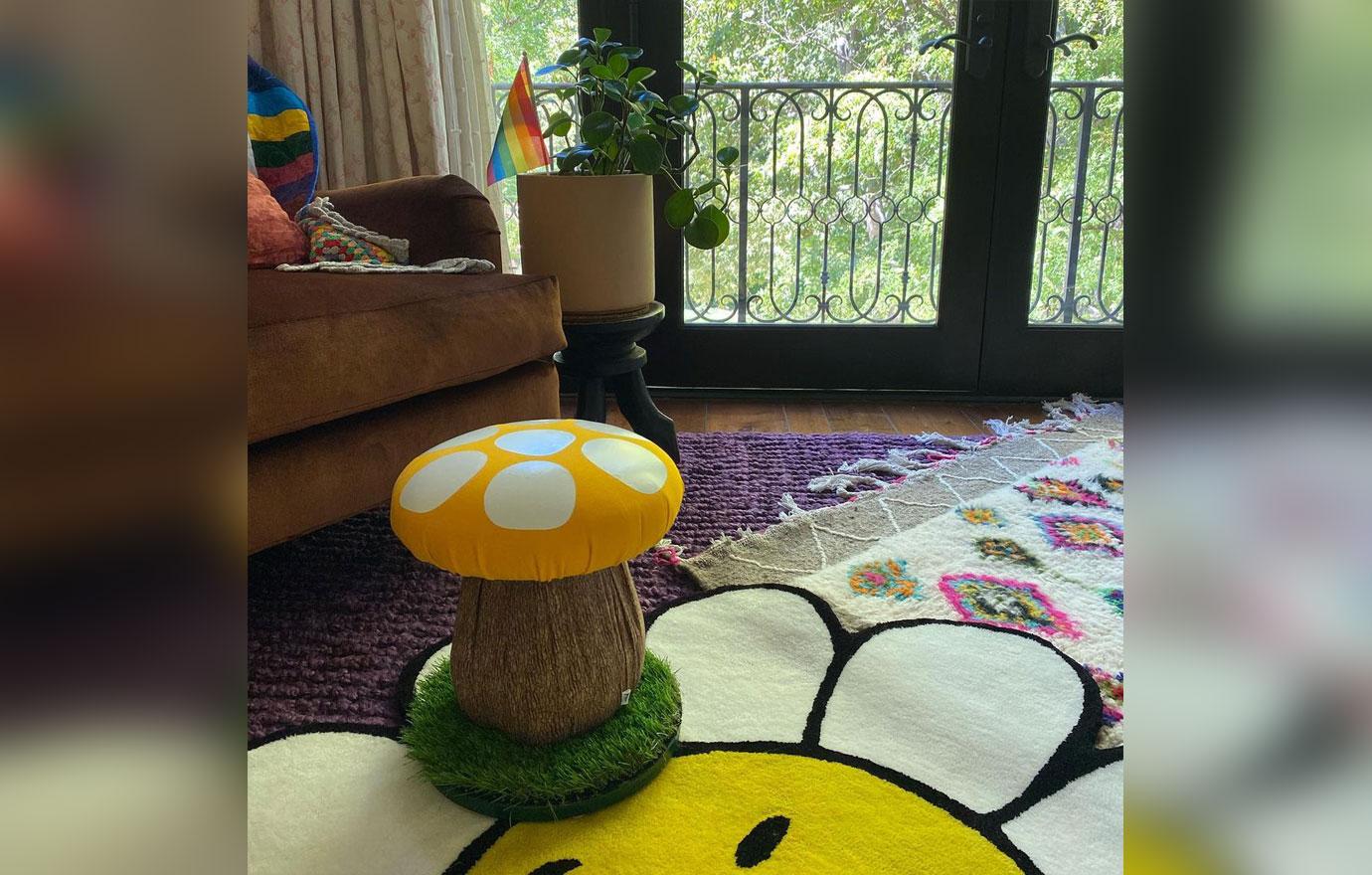 Groovy! The musical artist's eclectic style can be seen through her interior design, as she made a little play area for her baby with a flower rug, some blankets and a plush toadstool.
Halsey also shows off her flair for individuality through her makeup line, About Face.
"Makeup is an art and art is about happy accidents, not any one ideal of perfection. I always feel the most free when I am creating looks without following any rules," she explained. "The beauty industry has norms, but I want to encourage people to challenge those standards and allow things to be imperfect and fun."
Article continues below advertisement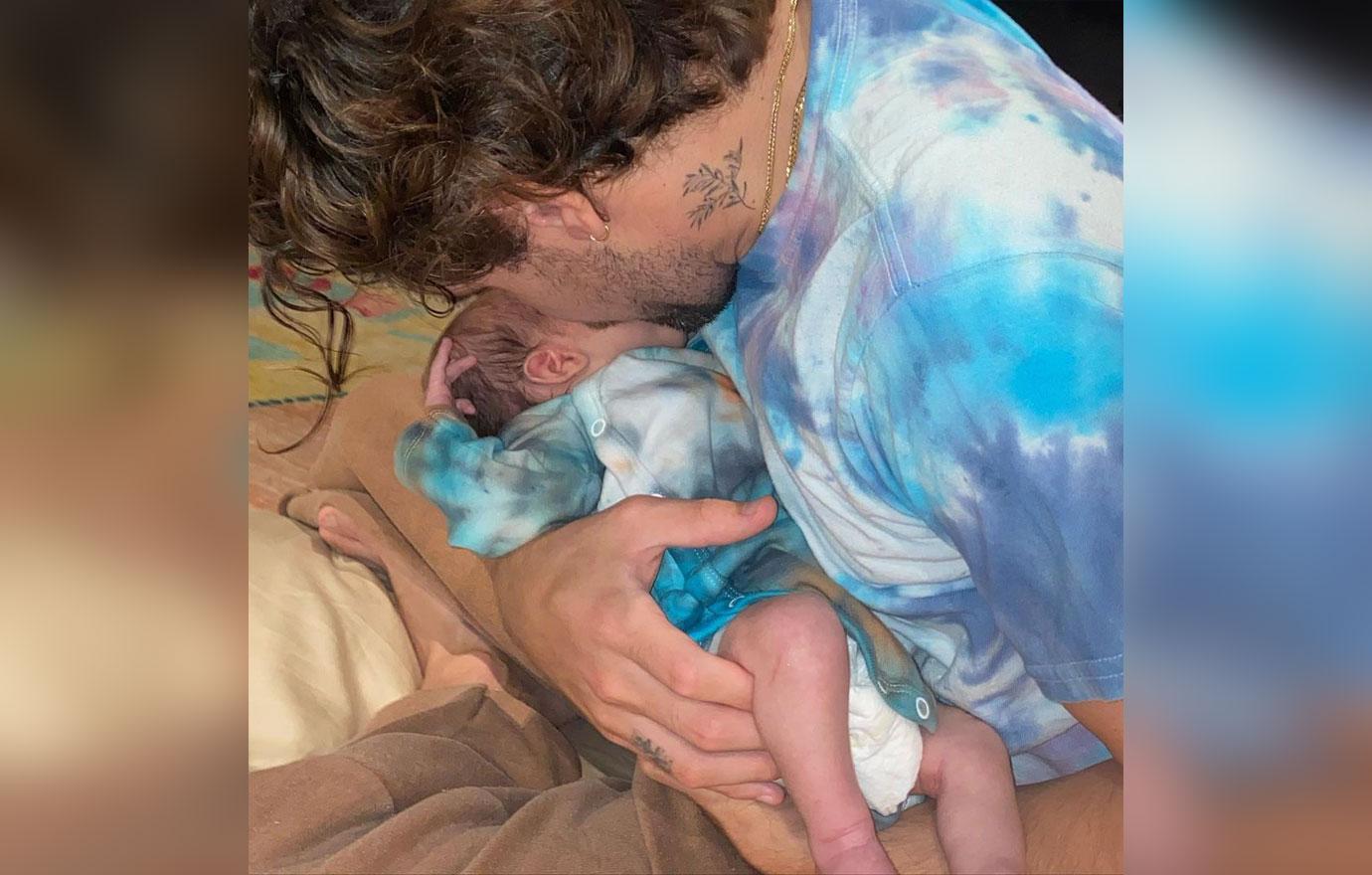 Like father, like son! Screenwriter Aydin and Ender matched in blue tie-dye pieces.
The new parents kept their romance private until Halsey announced her pregnancy last year.
"Alev and I have been really good friends for four years. And when the stars aligned, our relationship became romantic and it was pretty evident that he and I were both like, 'Oh, my gosh! You're the person I'm supposed to start a family with,'" she told Allure. "A lot of people had opinions about that."