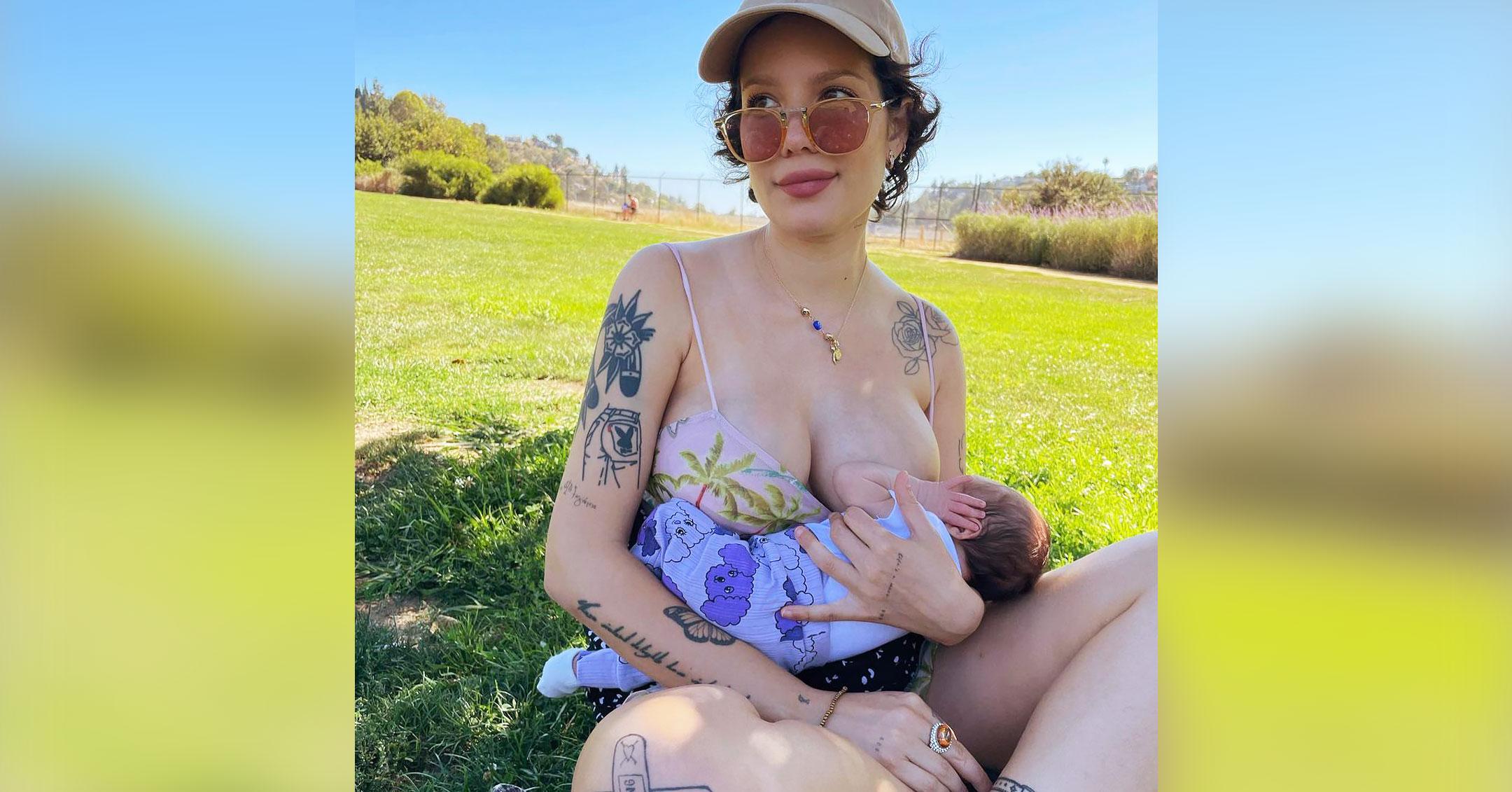 Her Bundle Of Joy! Halsey Shares Photo Of Herself Breastfeeding 3-Week-Old Son Ender
Motherhood is a walk in the park for Halsey!
On August 3, the "Without Me" crooner posted a photo that showed her sitting in a green field while breastfeeding 3-week-old son Ender.
Article continues below advertisement
"#worldbreastfeedingweek 🤍 we arrived just in time!" she captioned the Instagram post, which showed the tot, whom she welcomed with boyfriend Alev Aydin, in a short-sleeved tee, white socks and lilac pants that featured a dog print.
This year, World Breastfeeding Week takes place from August 1-7. The occasion, which started in 1992, "is a global campaign to raise awareness and galvanize action on themes related to breastfeeding."
Article continues below advertisement
Halsey and screenwriter Aydin announced the pregnancy in January much to the surprise of her fans, as she never publicly revealed the two were in a relationship.
Article continues below advertisement
"The judginess started from the beginning," she noted to Allure. "Alev and I have been really good friends for four years. And when the stars aligned, our relationship became romantic and it was pretty evident that he and I were both like, 'Oh, my gosh! You're the person I'm supposed to start a family with.' A lot of people had opinions about that."
While carrying her baby, the star faced a few health woes, which caused her to stop taking prenatal vitamins.
"I took them the first two months, and then the vomiting got really bad, and I had to make a choice between taking my prenatals and throwing up or maintaining the nutrients I did manage to eat that day," she explained.
Article continues below advertisement
"I was on so many medications — Diclegis and Zofran and all these anti-nausea, anti-vomiting medications. I went to my doctor, crying my eyes out, and I was like, 'I haven't taken my prenatals in six weeks. Is my baby OK?' I was so angry with myself," the New Jersey native admitted. "You have one f**king job! One job! Take your prenatals! Your body's doing everything else, you can't even do that. I felt like such a failure."
She also revealed that the health kick she was on barely lasted a day.
"When this pregnancy started, I was like, 'You're going to do yoga and eat flaxseed. You're going to use essential oils and hypnobirth and meditate and f**king journal every single day,'" she recalled. "I have done none of those things. Zero. None. I eat cookies and had a bagel every single day for the first five months of my pregnancy."