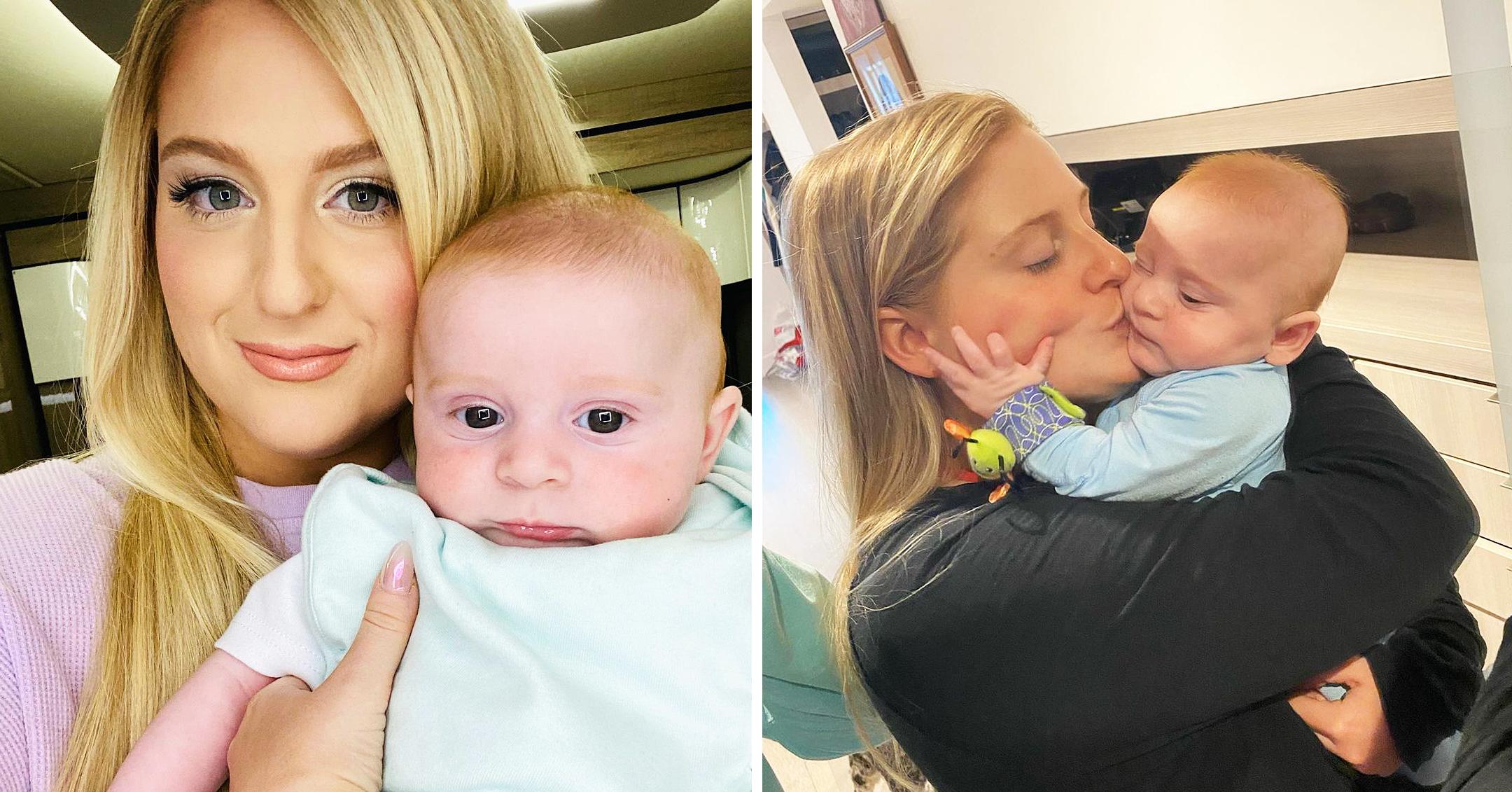 After Struggling To Breastfeed, Meghan Trainor Had No Hesitations About Feeding Son Riley With A Bottle
Meghan Trainor is all about that bottle!
While chatting with Hoda Kotb on Today, the singer opened up about motherhood, revealing that though she tried her best to breastfeed son Riley, now 5 months, it just didn't work out.
Article continues below advertisement
"I did a lot of research before of like, why is breastfeeding so hard. Especially with a C-section, my body wasn't like, 'Alright, time to make milk,'" she explained. "So I was pumping as soon as I got to my room after the C-section and nothing was happening. I really struggled making milk ... finally, I was like, 'I'm done!'"
Trainor revealed she "never felt guilty" about her decision to use a bottle, adding that her husband, Daryl Sabara, and her loved ones praised her for her efforts.
"Everyone was like, 'Good for you! I'm proud that you even tried,'" she recalled.
Article continues below advertisement
The Grammy winner noted that changing diapers is also a bit tougher than she expected. "I thought I had it down, but literally yesterday, he peed on my countertop!" she admitted. "I was like, 'What are you doing?!'"
Article continues below advertisement
Though things can get messy, the blonde babe insisted that parenthood has been a joy, gushing that Riley is "the smiliest, happiest baby."
"If I walk in a room, he just lights up, [with] the biggest smile," she shared. "Nobody told me he's gonna love you so much and light up when you walk in a room. You're like, 'Oh my goodness. We're his everything.'"
Article continues below advertisement
The love is mutual — so much so, Trainor takes every opportunity she can to bring Riley with her everywhere.
"I feel so lucky that I'm allowed to bring my kid to work every day," she told Yahoo Life. "I know moms who couldn't do that; my mom couldn't do that."
"So it's pretty amazing, and I'm very, very fortunate that I get to do that. And we're having a good time," the "No" songstress declared. "Some days are longer than others, and on those days I'll be like, 'I really miss him.' But my husband on those days will bring him out in the stroller and surprise me right after we wrap."