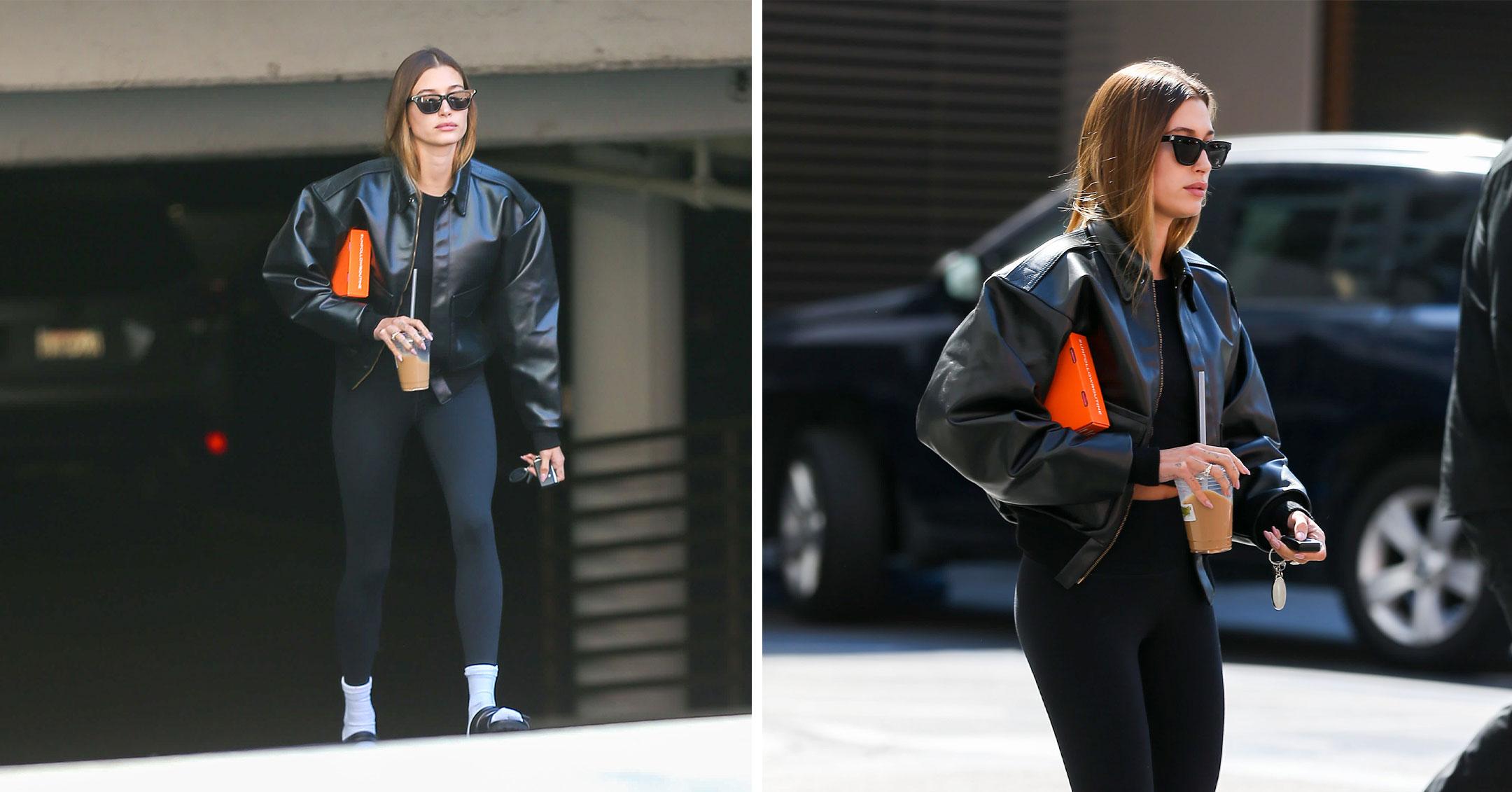 Breaking The Rules Of Fashion! Hailey Baldwin Steps Out In A Leather Jacket & Socks With Sandals — Pics
On October 5, Hailey Baldwin did the unthinkable, stepping out in slide sandals while wearing white crew socks. Though the pairing is usually frowned upon in the world of fashion, the model managed to pull it off!
Scroll down to see the look.
Article continues below advertisement
The star wore black from head-to-toe for her coffee run, donning an oversized leather jacket, crop top and a plain pair of leggings in addition to wayfarer sunglasses. Photos revealed she was also rocking a pale pink shade of nail polish.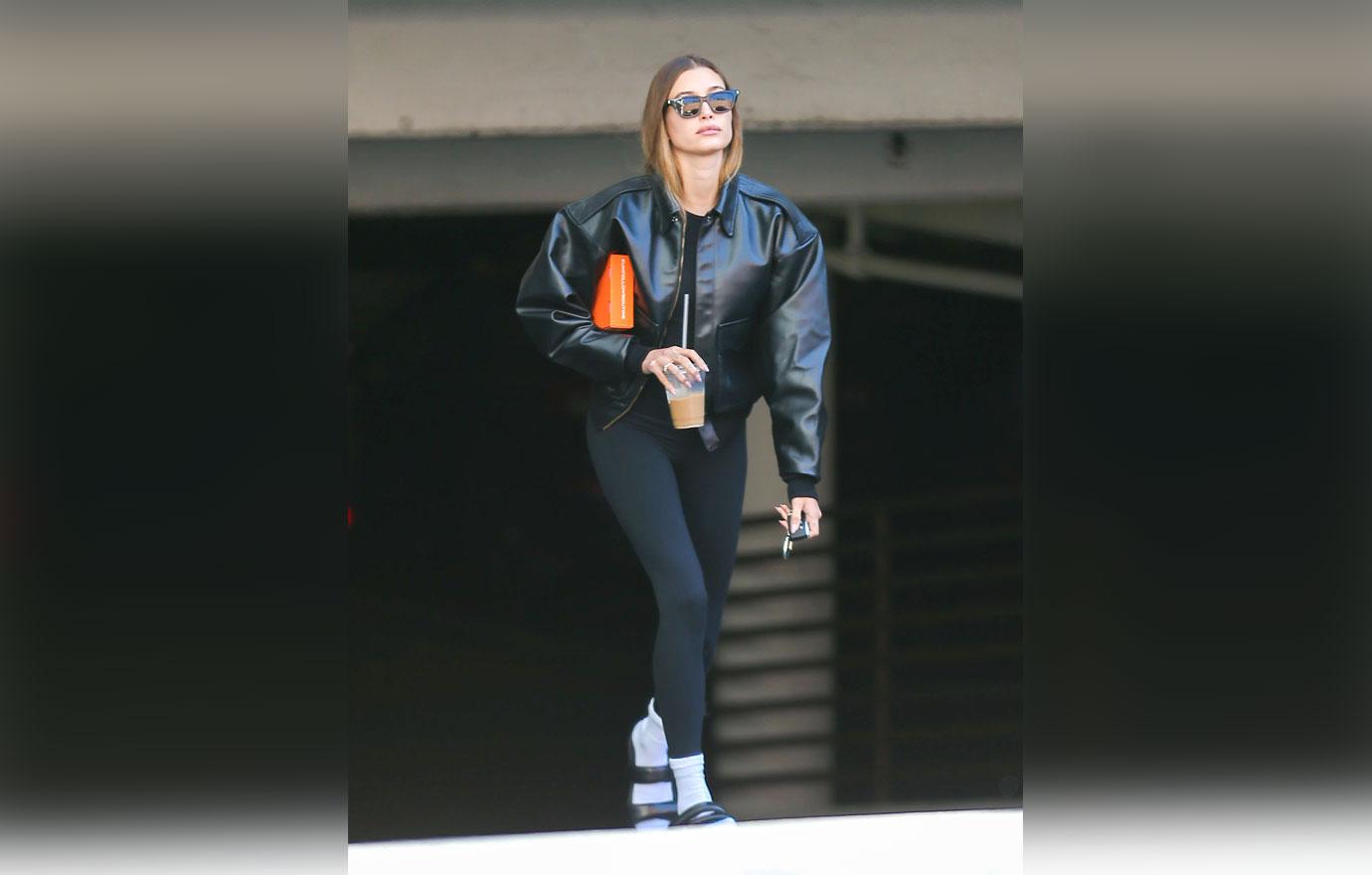 "I just like to be comfortable. Sometimes I feel like I want to put together a sick outfit but I think there's something really cool about effortlessness," she explained of her street style. "I go around in sweats and big hoodies a lot of the time. I think there's just something great about a fresh-faced girl with her hair pulled back and wearing sweats."
Article continues below advertisement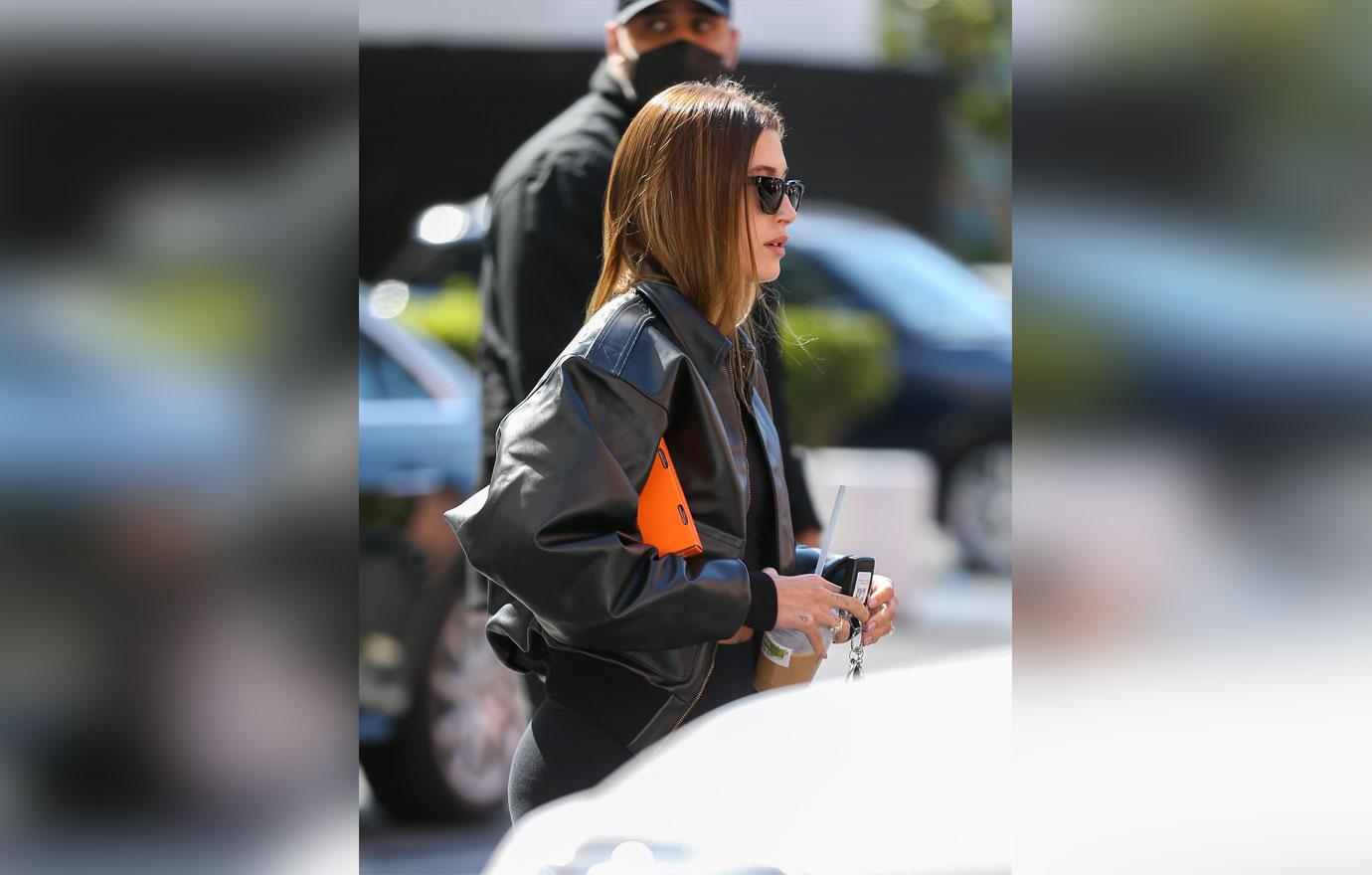 On September 30, Baldwin and Justin Bieber celebrated their two-year wedding anniversary. Both of them shared photos from their nuptials on Instagram, with the "Ghost" crooner captioning his post, "Happy anniversary baby. Luv u k. To the moon."
Article continues below advertisement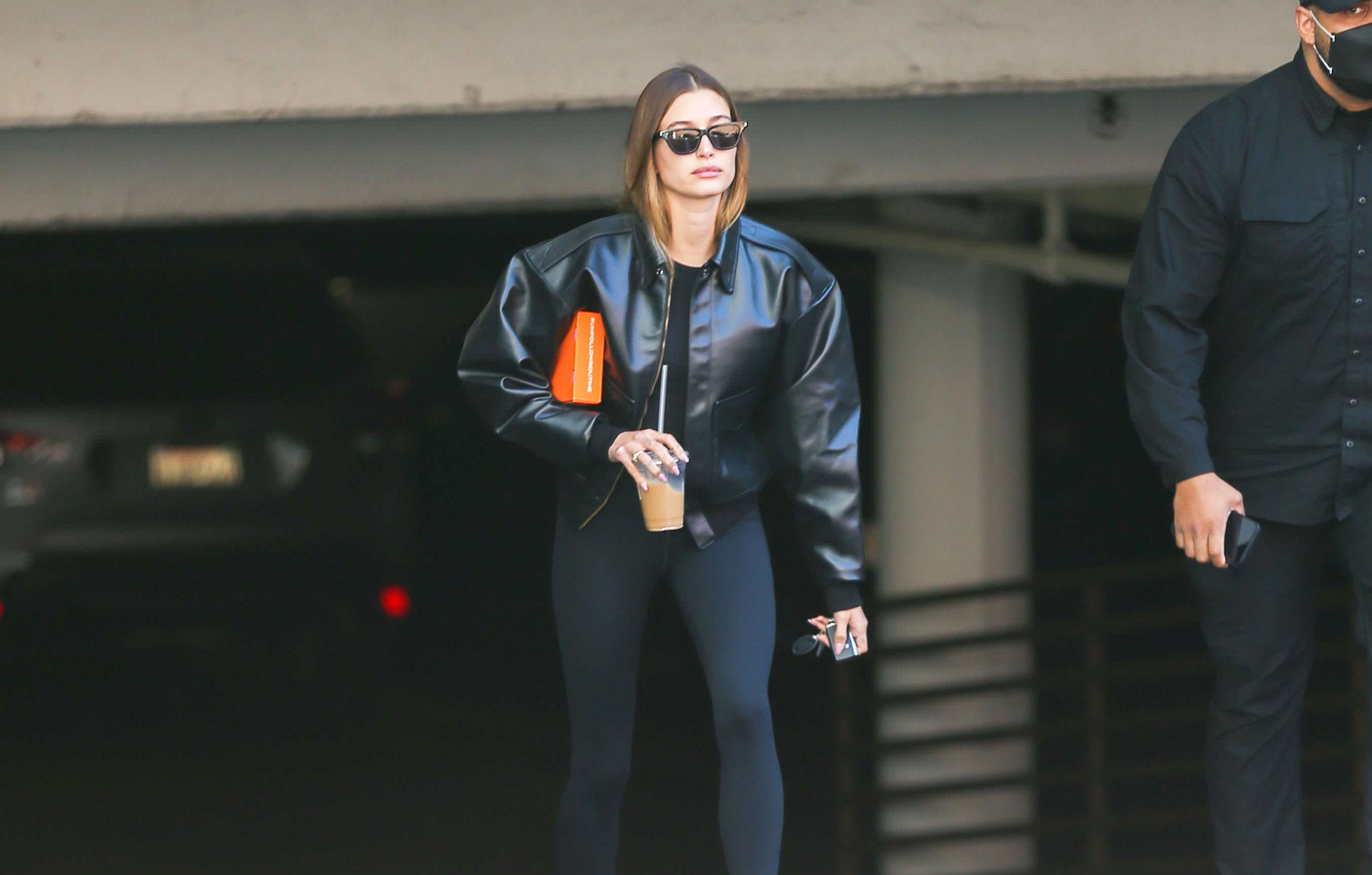 In Bieber's upcoming Amazon documentary Justin Bieber: Our World, the star reportedly revealed his hopes for 2021, saying he wants "to continue to set goals and have fun doing them" and put his "family first."
"And hopefully we will squish out a nugget," he added while looking at his wife who was smiling. "At the end of 2021 how about we start trying?"
The doc, which is directed by Michael D. Ratner, premieres in over 200 countries on Friday, October 8.
"This film documents an intense and exciting time, preparing for a return to the stage during this season of real uncertainty," Bieber stated. "Coming together with my team, overcoming the obstacles, and delivering a special show, surrounded by friends and family; it's all here."