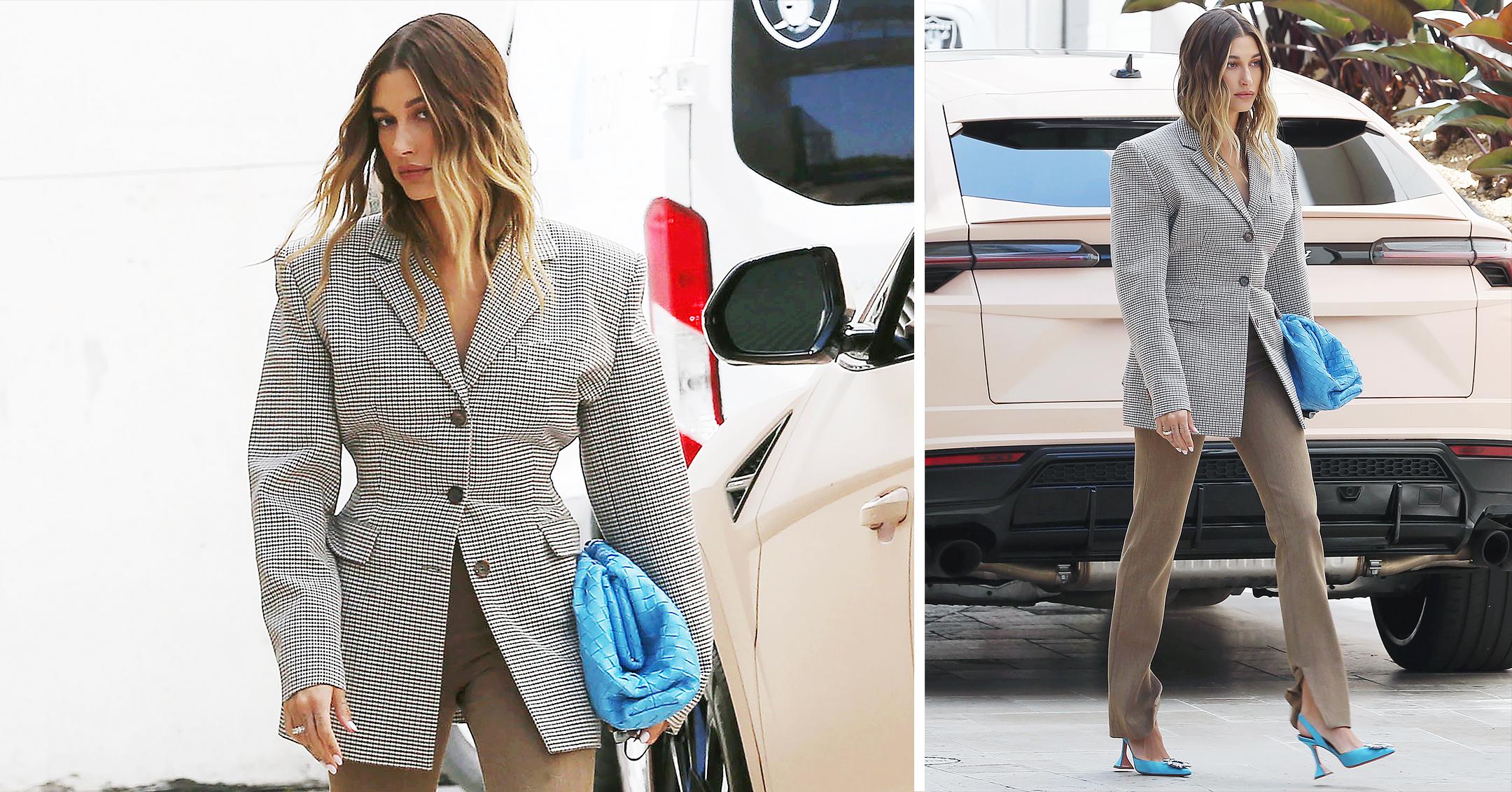 Hailey Baldwin Looks Ready For Work In A Patterned Blazer & Split-Hem Pants — Photos
Even though Hailey Baldwin just went to a doctor's appointment on Tuesday, April 20, she made sure to show off her chic look while walking around in Beverly Hills, Calif.
Article continues below advertisement
Scroll through the gallery below to see her outfit!
Article continues below advertisement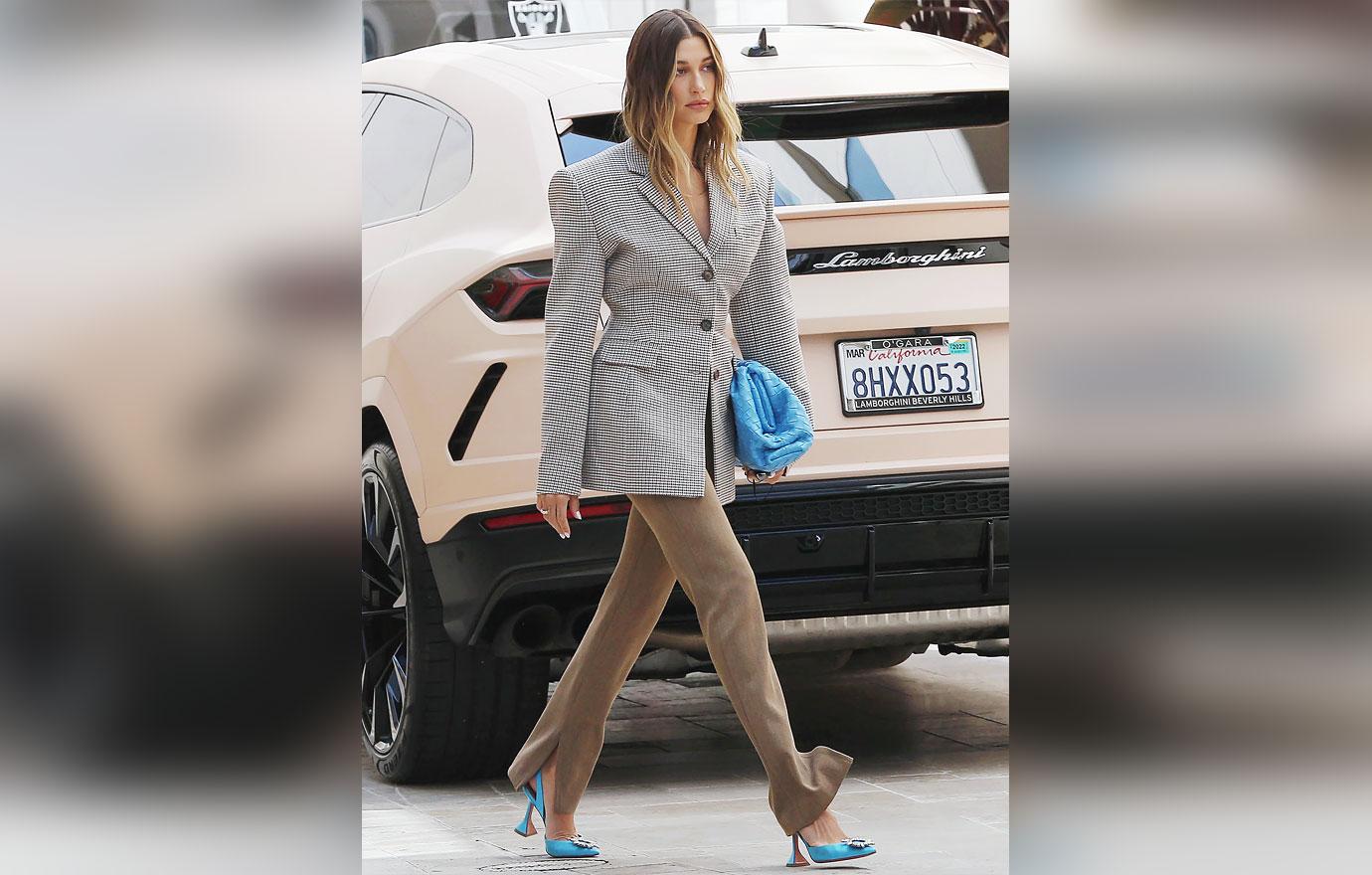 The model rocked a cinched Magda Butrym blazer in addition to Musier Paris split-hem trousers. She also added a $3,200 Bottega Veneta blue purse and Amina Muaddi shoes.
Article continues below advertisement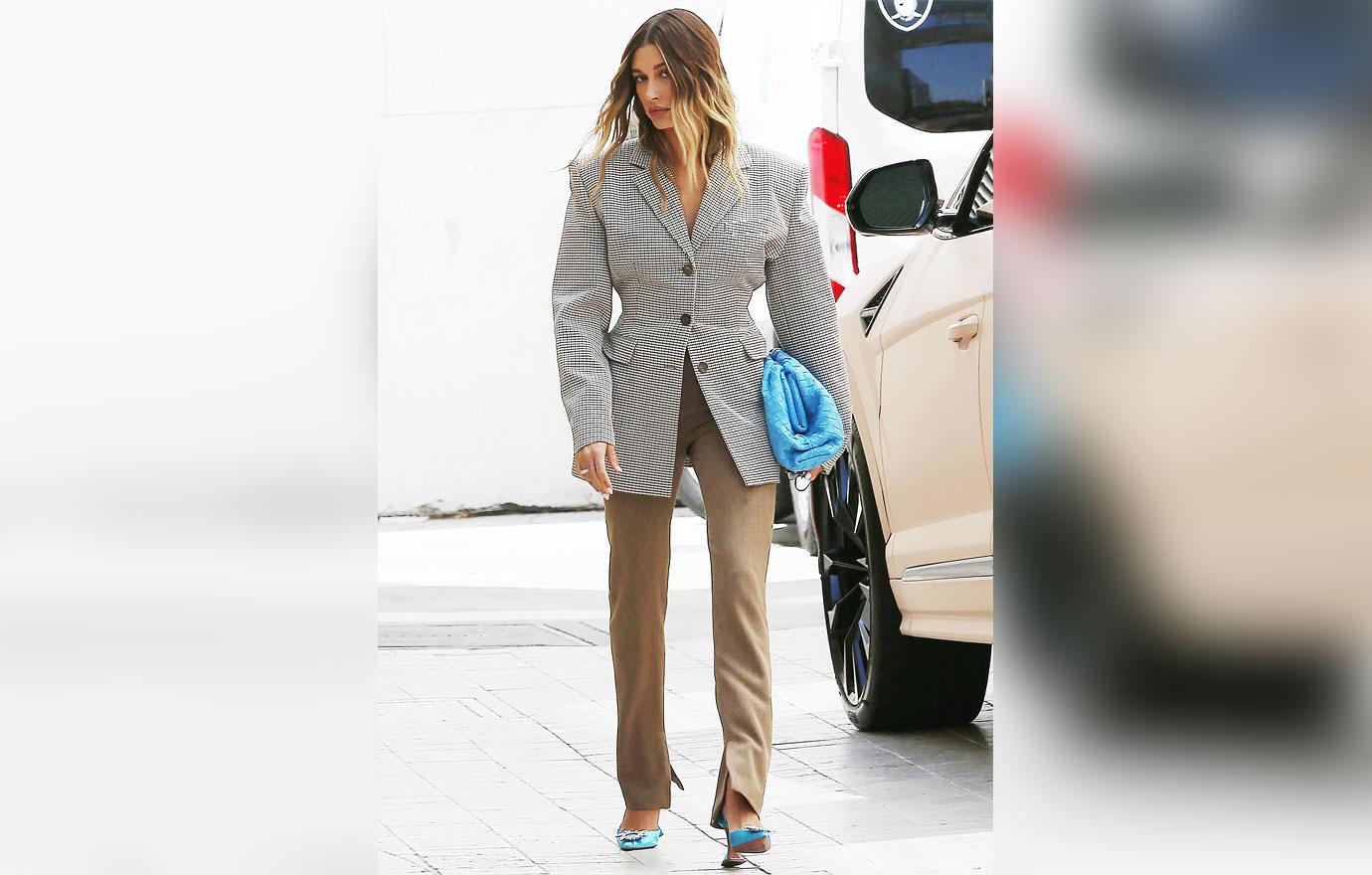 "It's important during this time to stay true to your style and identity, because it keeps you feeling normal, and sometimes better than normal, which we all need right now. When I force myself to put jeans on [and] put [an outfit] together, it makes me feel good," she said of her outfits. "On the days where I'm in a slump, that's where I put on an outfit I really love, put on a little makeup, and make a real day of it. Style can really lift my mood when I need a boost."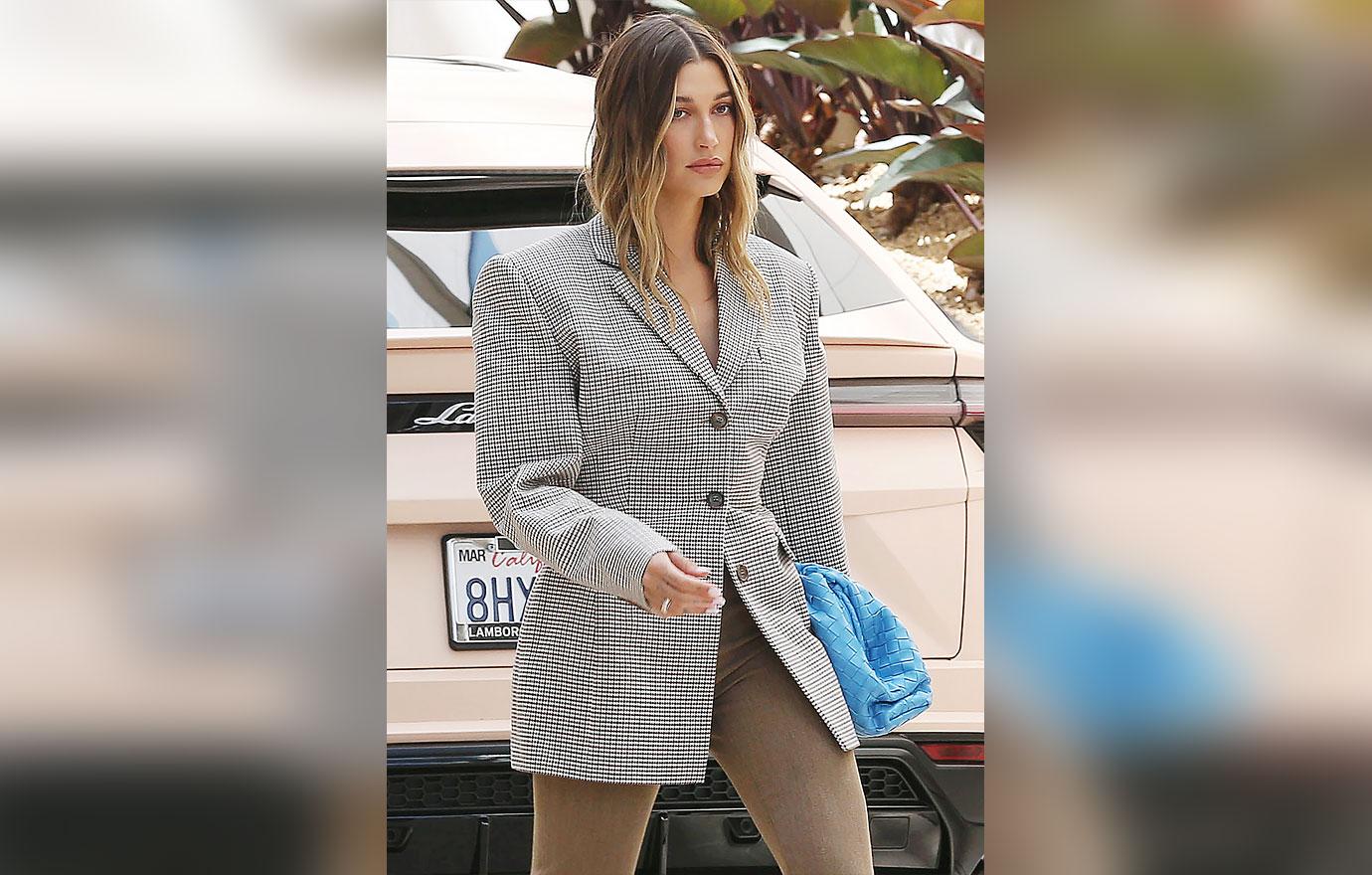 The blonde beauty has been spotted dressing up recently — especially when she goes out to dinner with her husband, Justin Bieber. However, she admits she doesn't "have one signature look."
"I like boys' clothes, and I like incorporating that. There's something super-cool about a pretty girl who can put on a baggy pair of jeans and heels, and have this sexy tomboy vibe," she explained.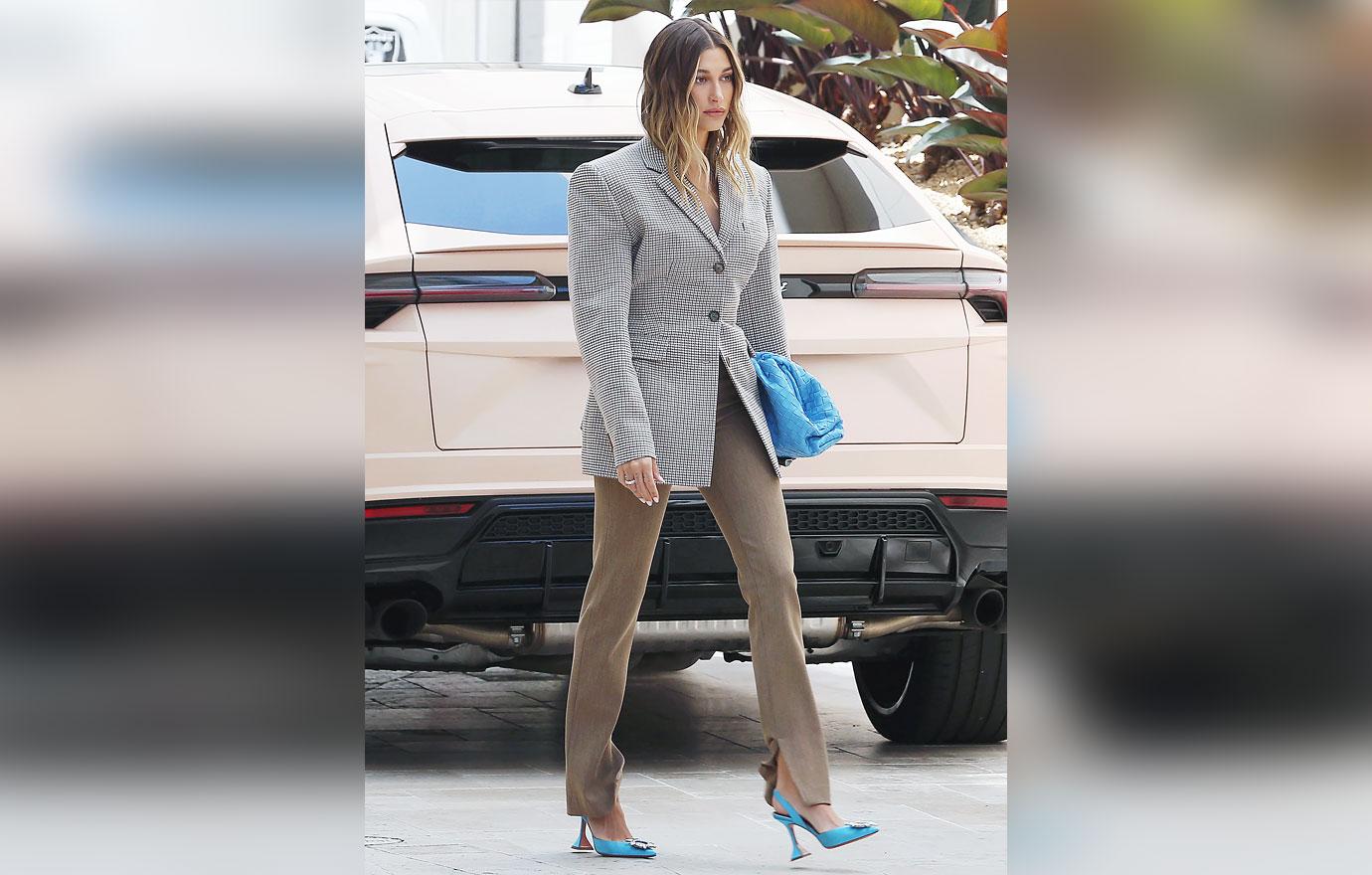 At the end of the day, Baldwin wants to look good and feel good.
"It's just about not being afraid to mix things together," she shared. "Being comfortable is really important. Even if I'm in heels, I make sure I'm in sweats or not something that's super-tight from top to bottom. I also like doing something really simple, such as wearing a minidress with thigh-high heels because I like that '90s long-leg vibe."