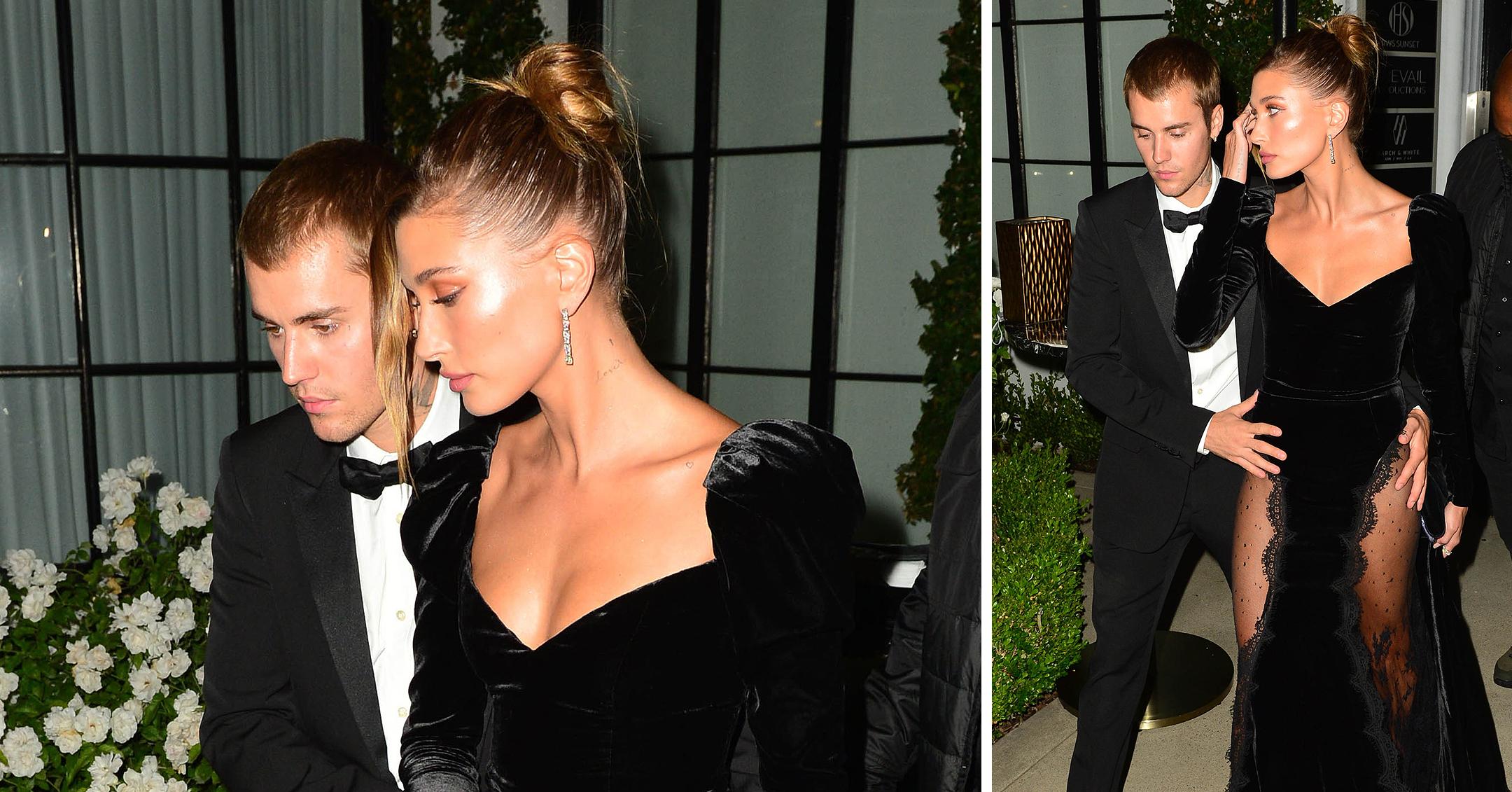 Justin Bieber & Hailey Baldwin Look Glamorous As They Attend 'Freedom Art Experience' Gallery — Photos
After over a year of laying low, Justin Bieber and Hailey Baldwin had a reason to get out of sweatpants and into a fancy dress and tux!
Article continues below advertisement
Article continues below advertisement
Keep scrolling through the gallery below to see their looks!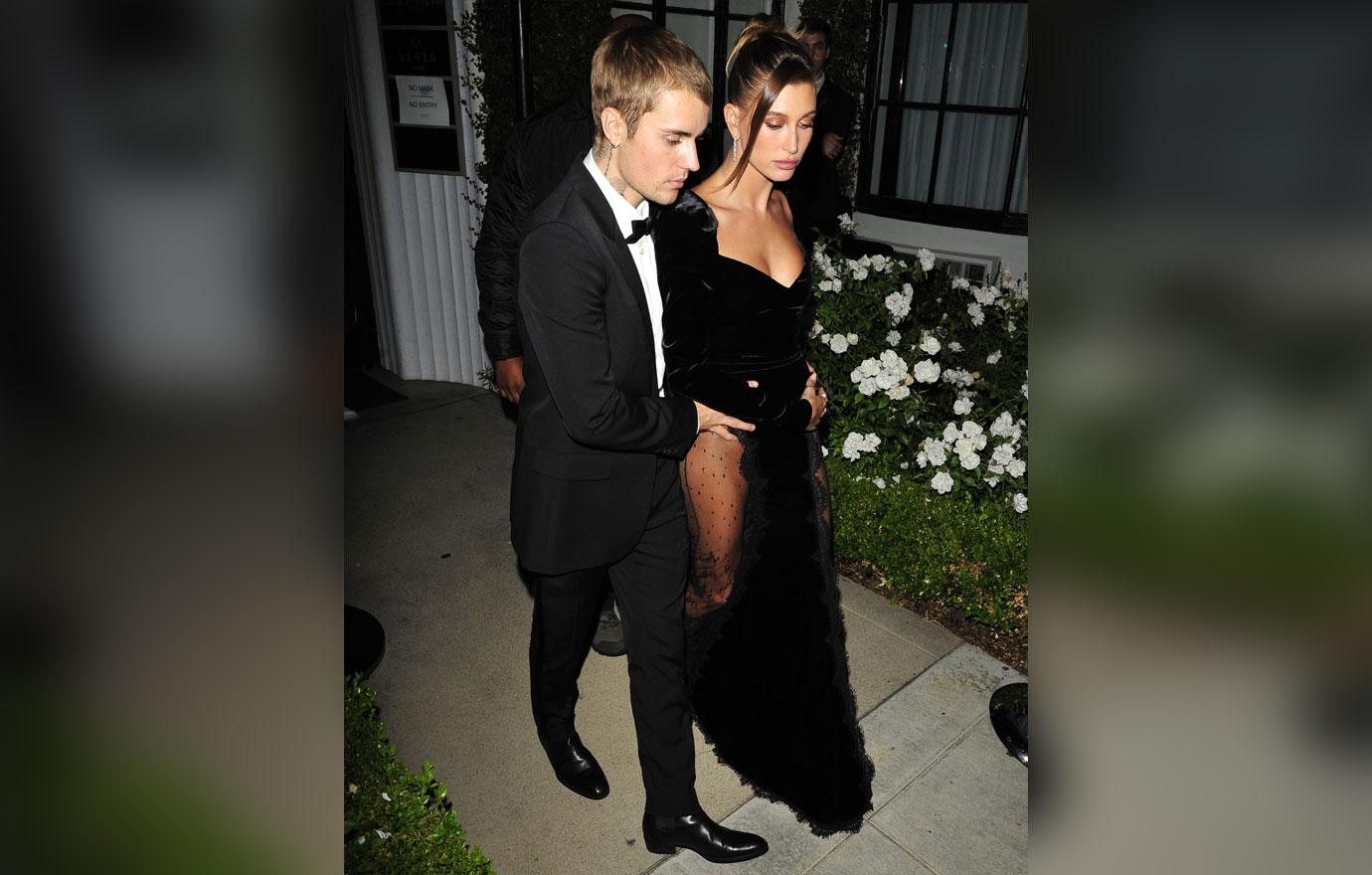 The pair — who got married in 2018 — held onto one another as they were photographed outside.
The blonde babe wore a black velvet Alessandra Rich gown, while Bieber opted for a black-tie suit.
Baldwin even posted a couple of photos with her man on her Instagram Story.
Article continues below advertisement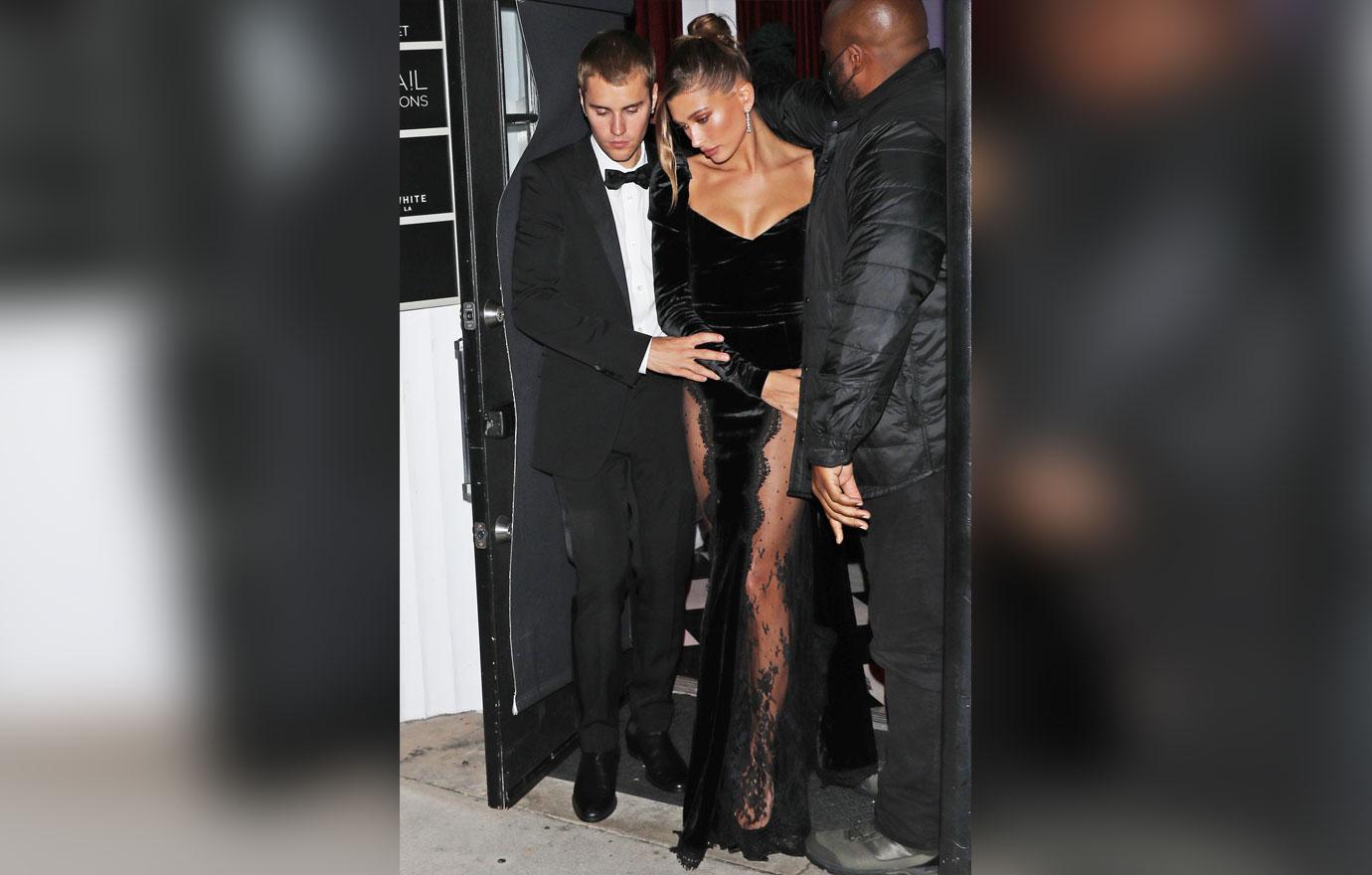 Quite the gentleman! The "Baby" singer made sure to protect his wife as they left the venue.
Despite 2020 being a year full of ups and downs, the model said she and Bieber made the most of their time together.
"I try to be careful saying something like, 'The good thing about the pandemic,' because I know there's been so much sadness and devastation," she shared. "But over the last six years of my career, I've never gone this long without working. Quarantine has removed any expectations of work, and there is no pressure of having to be anywhere. It's the same for Justin. We've gotten so much solid alone time. It's like this long, extended vacation where we get to hang out together all the time."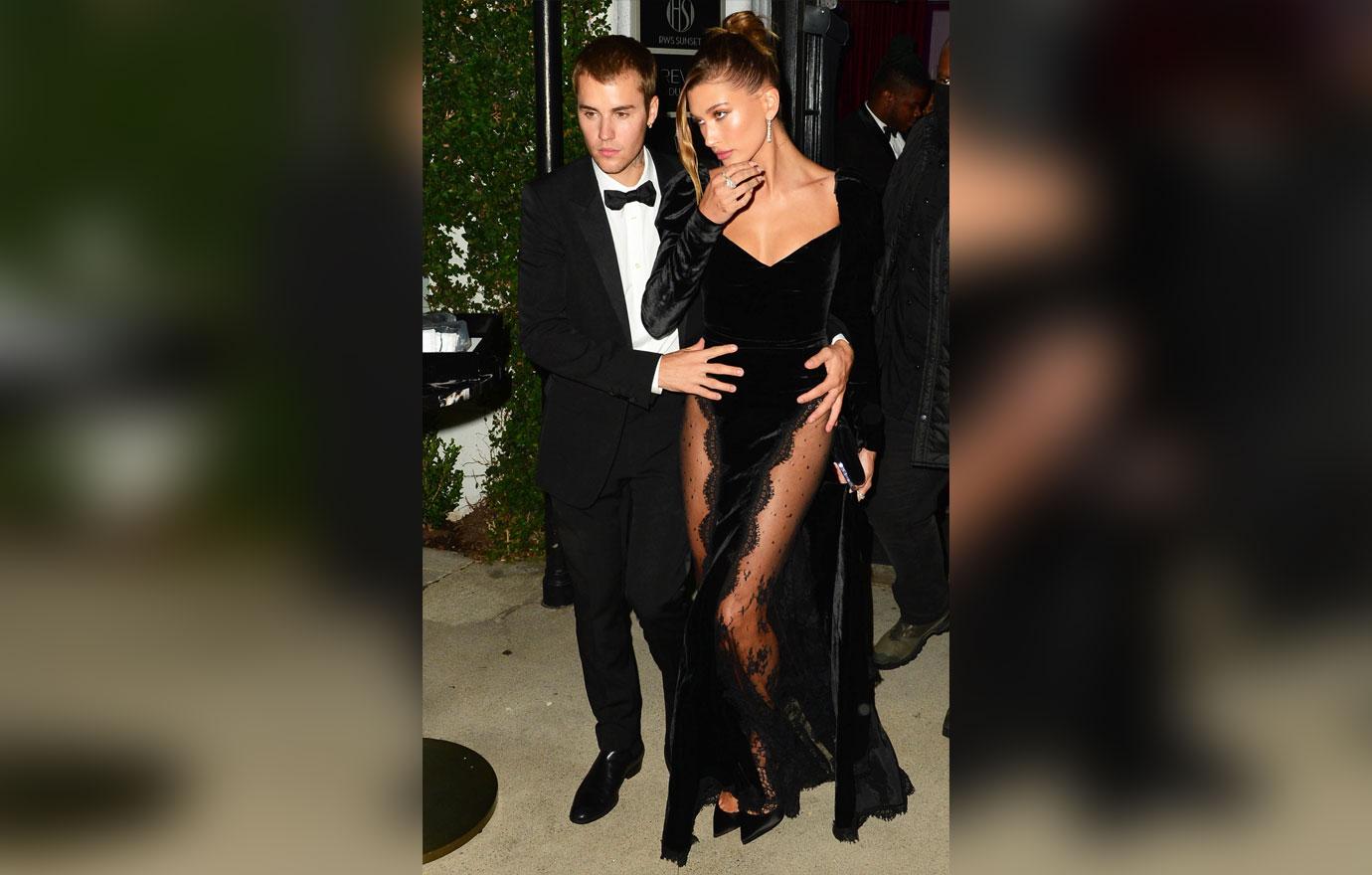 Though the two have only been together for a short time, their relationship keeps getting stronger. "I learn new things about him and about myself and about our relationship all the time," she said. "Do we have little fights and stuff that we have to work through sometimes? Yeah, of course, but it really doesn't ever feel like work, because I love him so much. I see forever with him."
Article continues below advertisement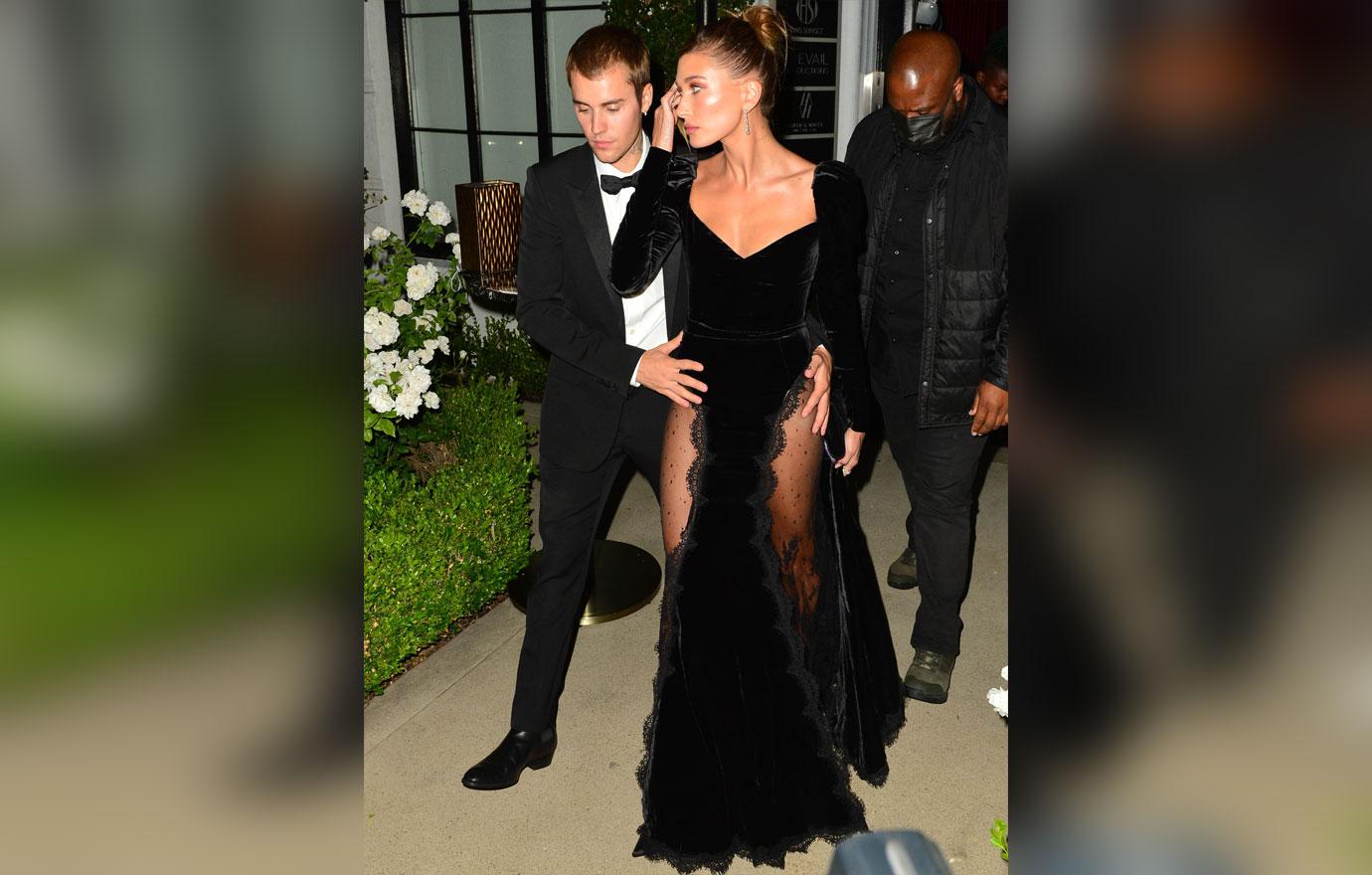 The Grammy winner performed over the weekend, and of course, Baldwin was there to cheer him on.
"last night 🖤," she captioned a slew of videos of Bieber singing on stage.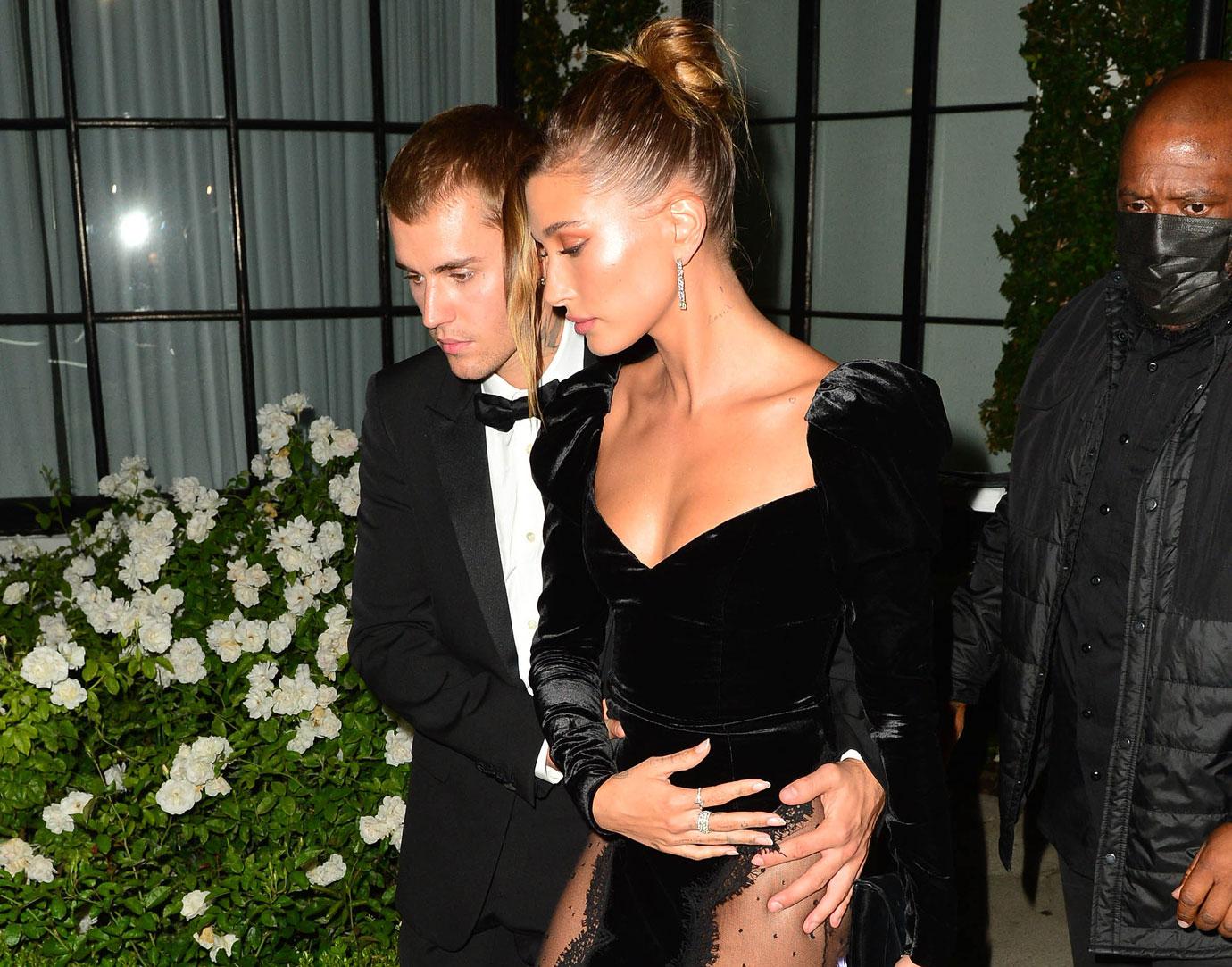 Of course, Bieber's fans loved the performance. One person wrote, "Best night 🤍🤍," while another added, "Looked so incredible! ❤️."