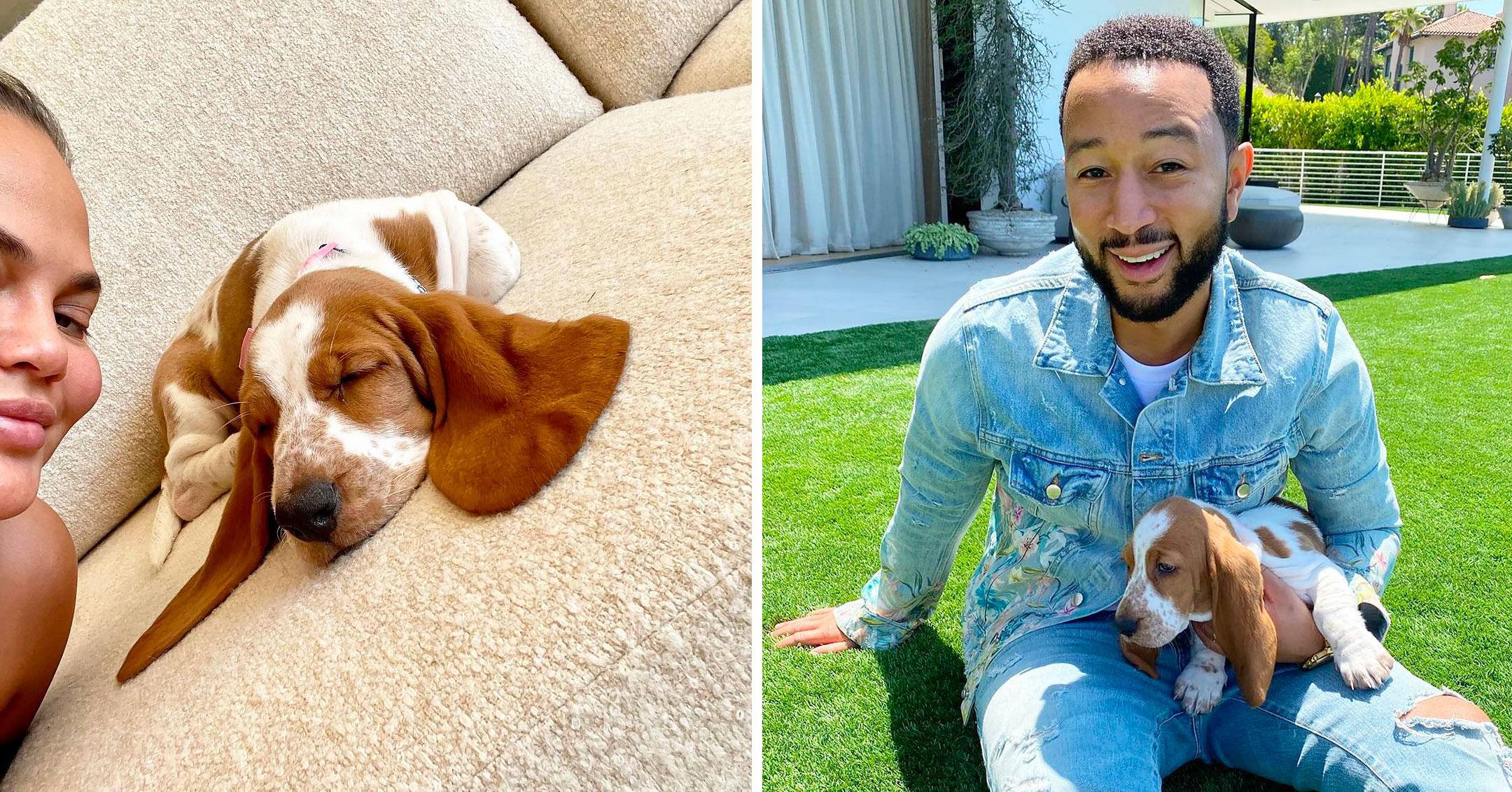 You'll Fall In Puppy Love With Chrissy Teigen & John Legend's New Basset Hound Pearl After Seeing These Photos!
Article continues below advertisement
"We love this little girl so much already," she declared. "But I will admit, she has definitely taken to John first!!"
Scroll down to see Pearl during her first days at home.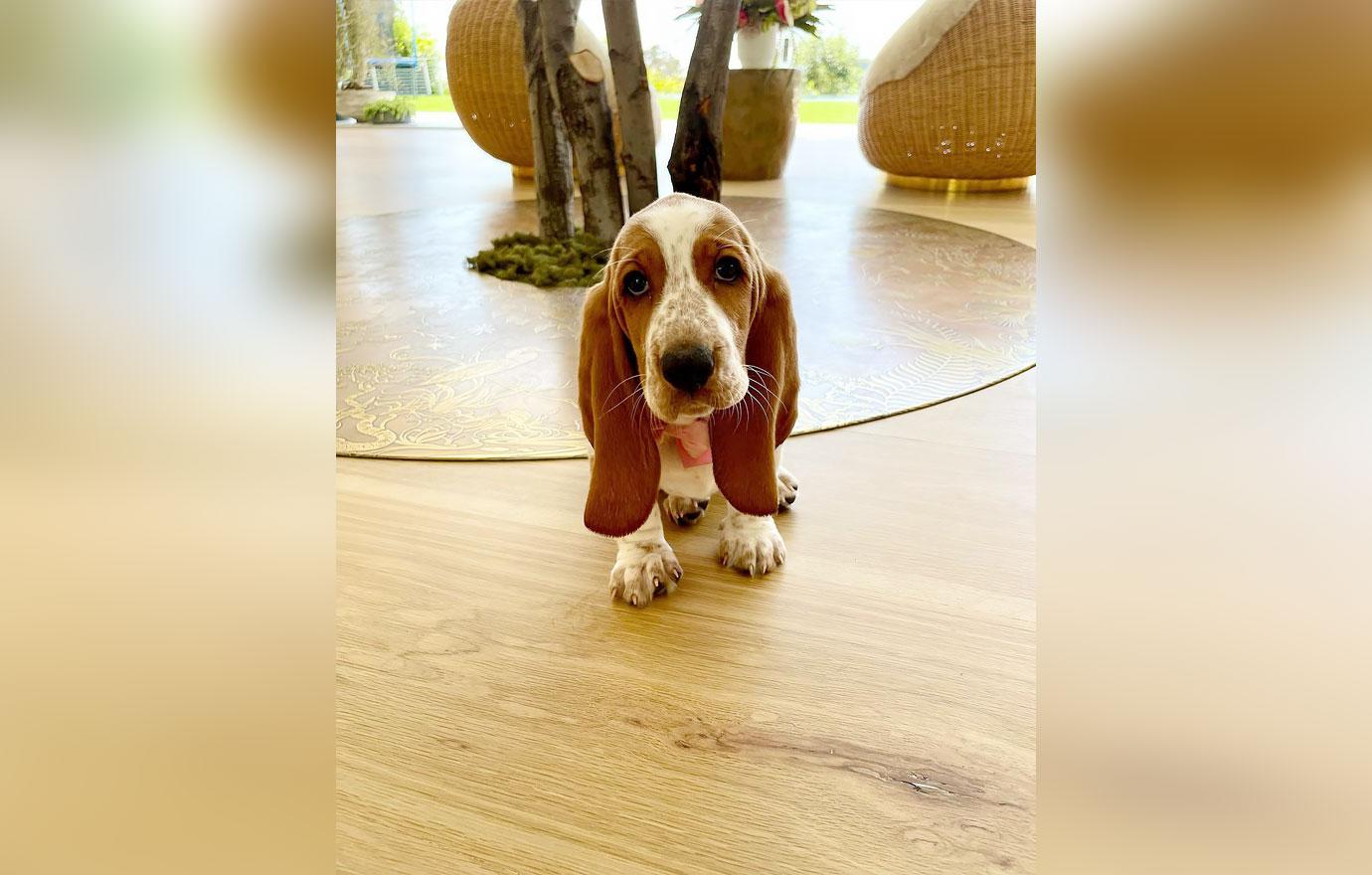 "I grew up with Basset Hounds so I can't wait for John to see this bouncy, no-bones, jello mold of skin grow into the stubborn logs of love I love so much," the star shared. "Excited for this new little heart to add love to our home."
Article continues below advertisement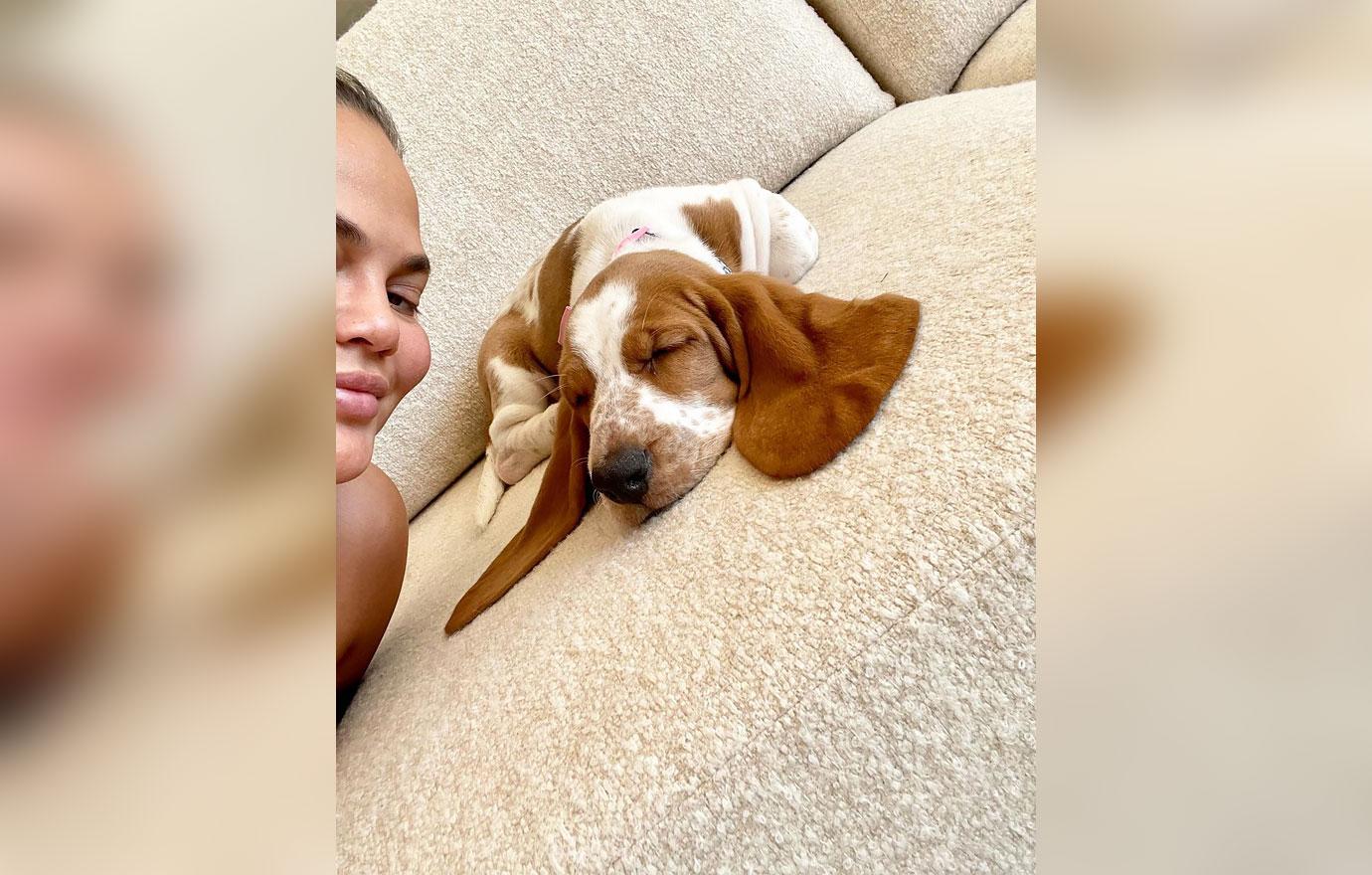 Sleeping beauty! The cookbook author snapped a selfie while Pearl snoozed away.
Pearl has plenty of playmates in her new abode: the couple's 5-year-old daughter Luna and their 3-year-old son Miles.
The pair also have two rescue dogs: poodle Petey and three-legged French bulldog Penny.
"Penny is obsessed with her so it's been fun watching the adventures of penny and pearl unfold," noted the mom-of-two.
Article continues below advertisement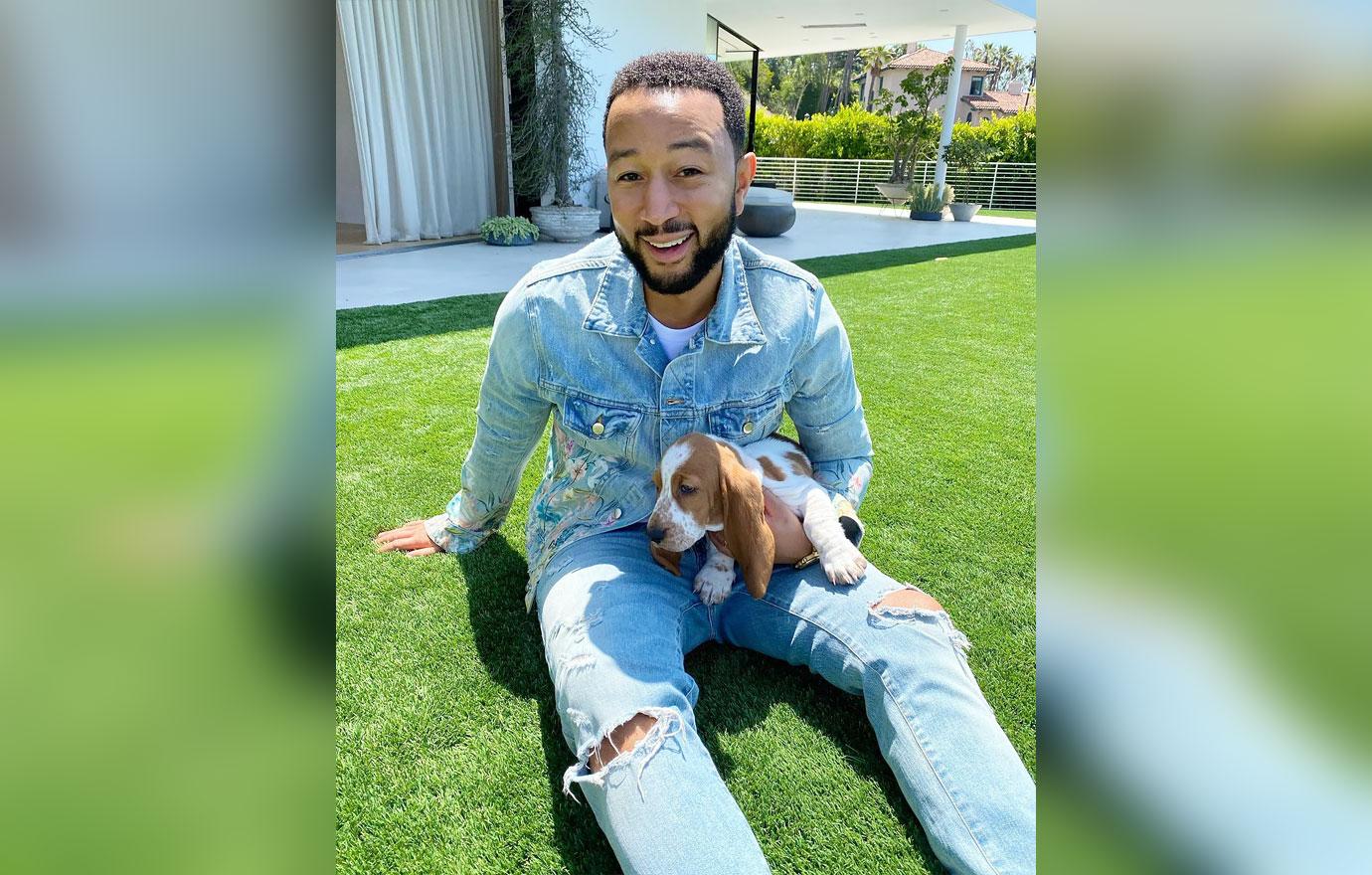 "I remember picking her up in Gainesville and documenting our trip home. She was a sassy broad - loved her pearl necklace and never took s**t from ANY new dog we brought in," Teigen revealed in a tribute post. "Our road dog with Sade, a tour dog for years. we loved her so much. We love you sweet girl. I know you're giving puddy hell up there. Thank you for giving us your whole life."
Article continues below advertisement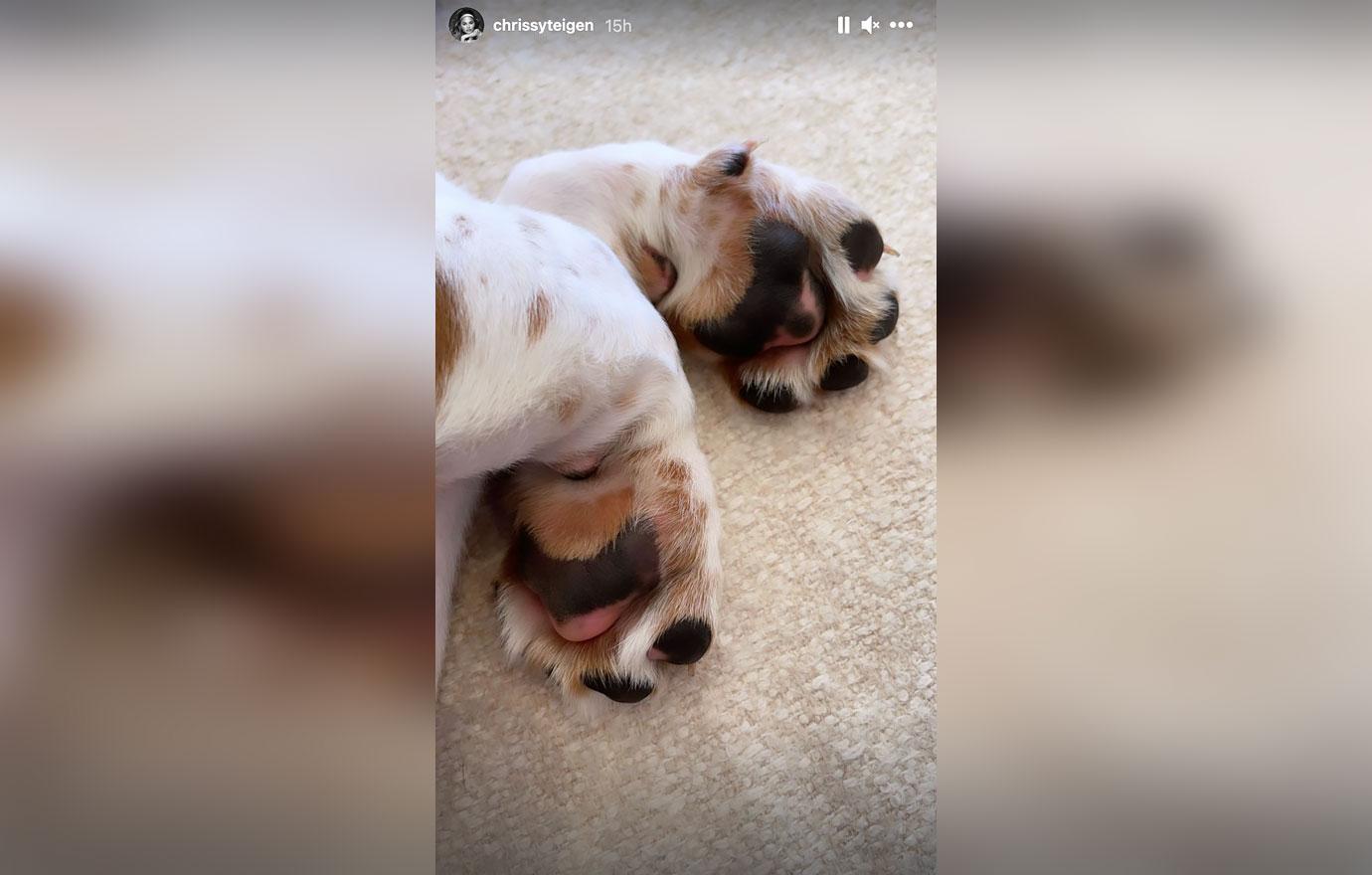 Look at those little paws!
The Lip Sync Battle host revealed that Pearl's name is a "tribute" to Pippa. "You were always an iconic, different lady when your pearls were on," she quipped of her late pooch. "I'll never forget when they shattered in front of you and you sunk into a funk for weeks until we got you a new one lol."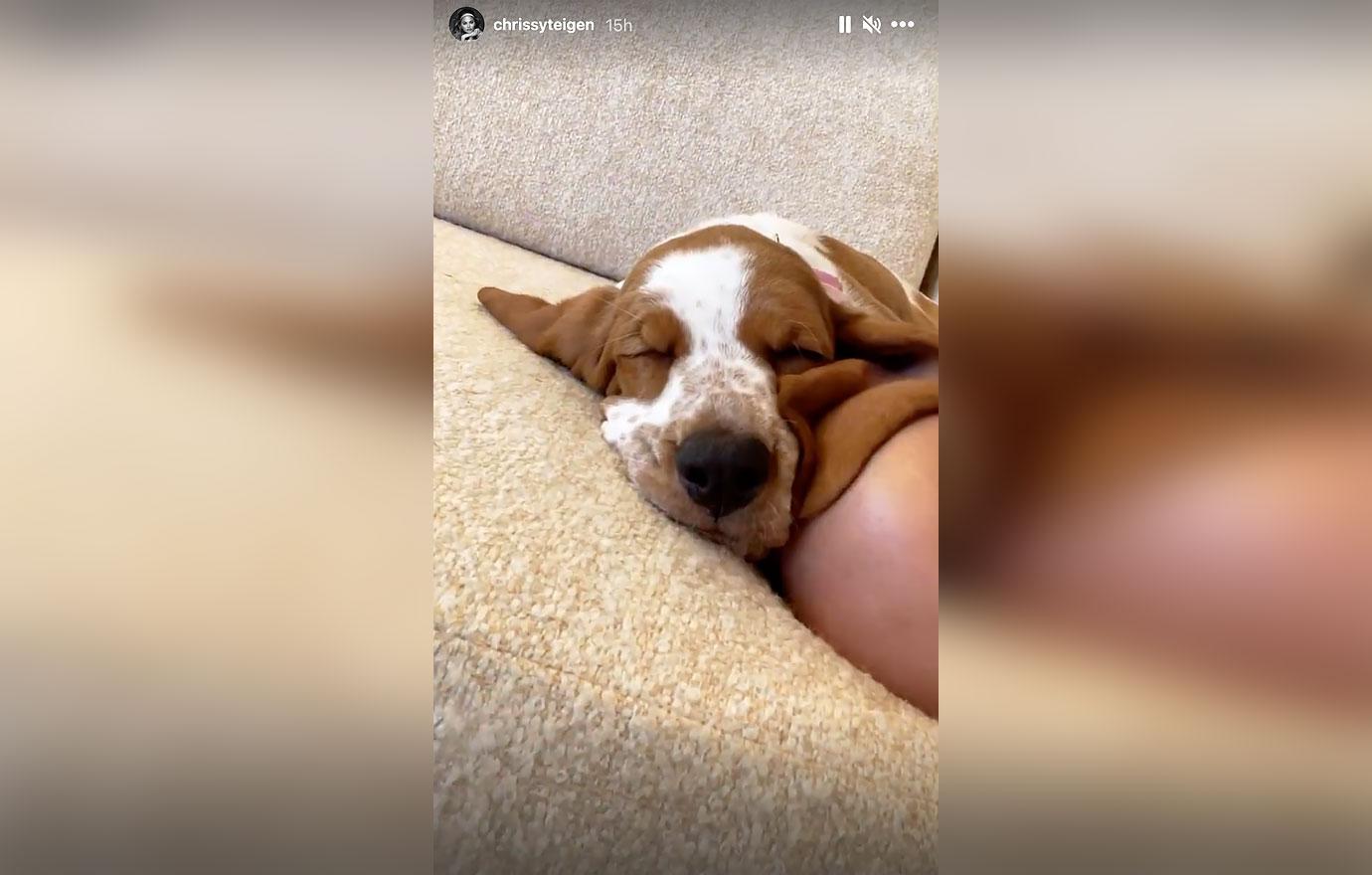 "She's GORGEOUS," Queer Eye star Tan France said of the dog, while Andy Cohen commented, "My heart is swelling!!"