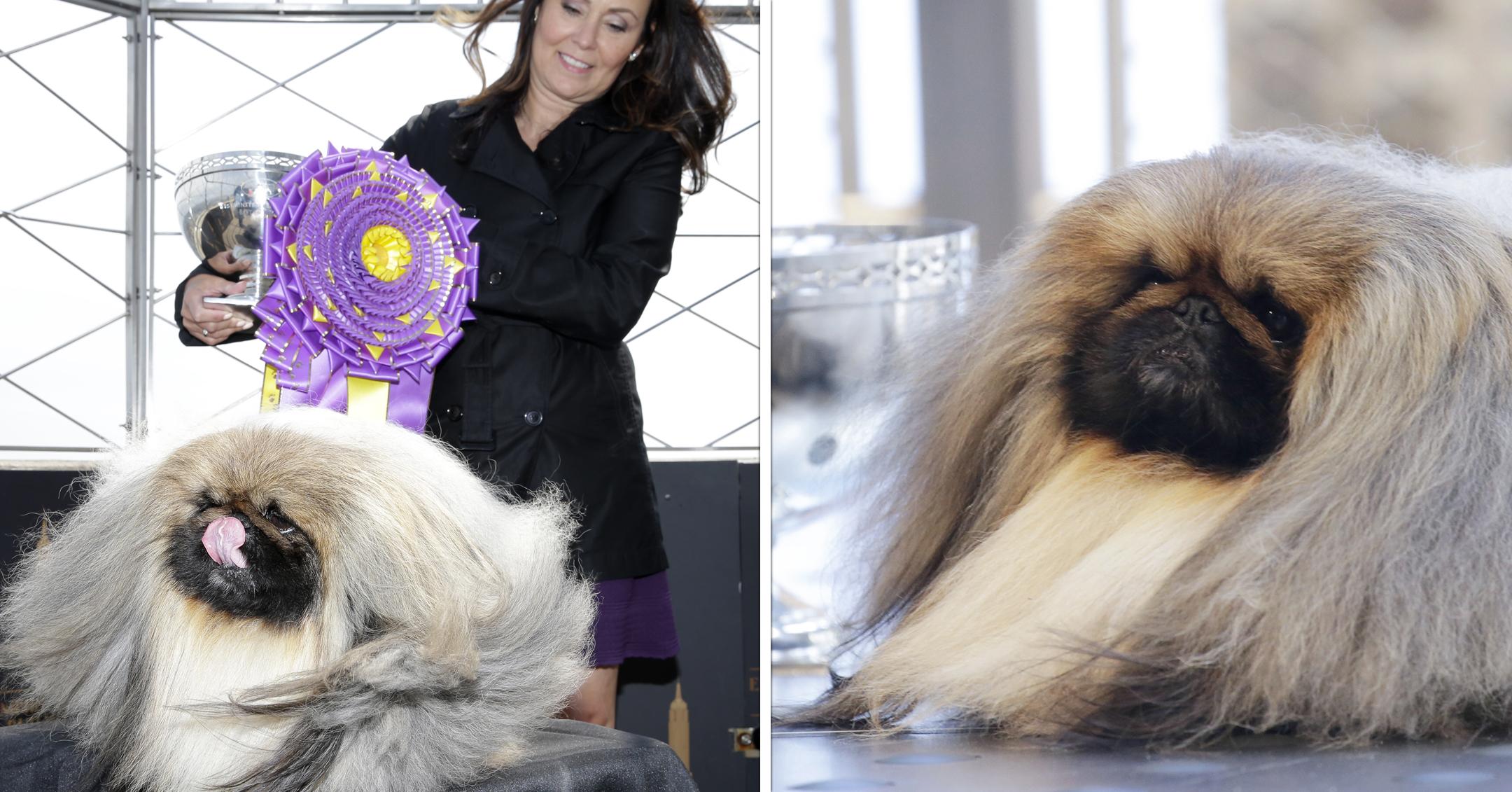 Top Dog! Wasabi The Pekingese Visits The Empire State Building After Coming Out Victorious At This Year's Westminster Dog Show
Article continues below advertisement
The annual show is usually held at Madison Square Garden, but due the pandemic, it was moved to Tarrytown, N.Y. However, the event is more than likely to return home to MSG next year.
Keep scrolling to see the canine's cute close-ups!
Fur goals!
"He's just a wonderful dog and he's made correctly. He has showmanship," declared his handler, breeder and co-owner David Fitzpatrick. "He fits the breed standard. He has that little extra something, that sparkle, that sets a dog apart."
Article continues below advertisement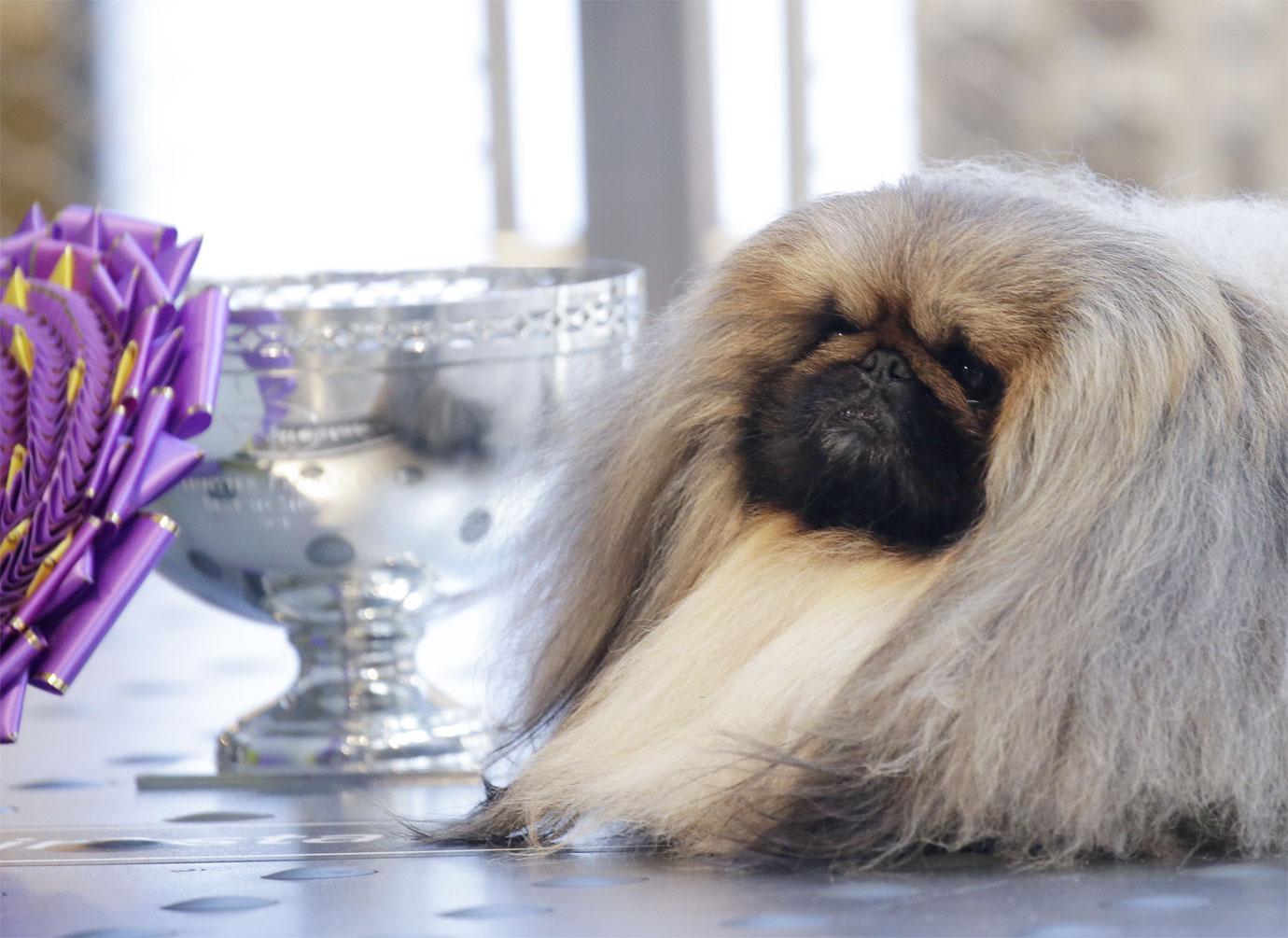 Look at that little pout! This year marks the fifth time the breed has took home the top prize. In fact, Fitzpatrick's old dog, who's actually Wasabi's grandfather, won the show back in 2012!
"I just don't always think lightning is going to strike twice," he said.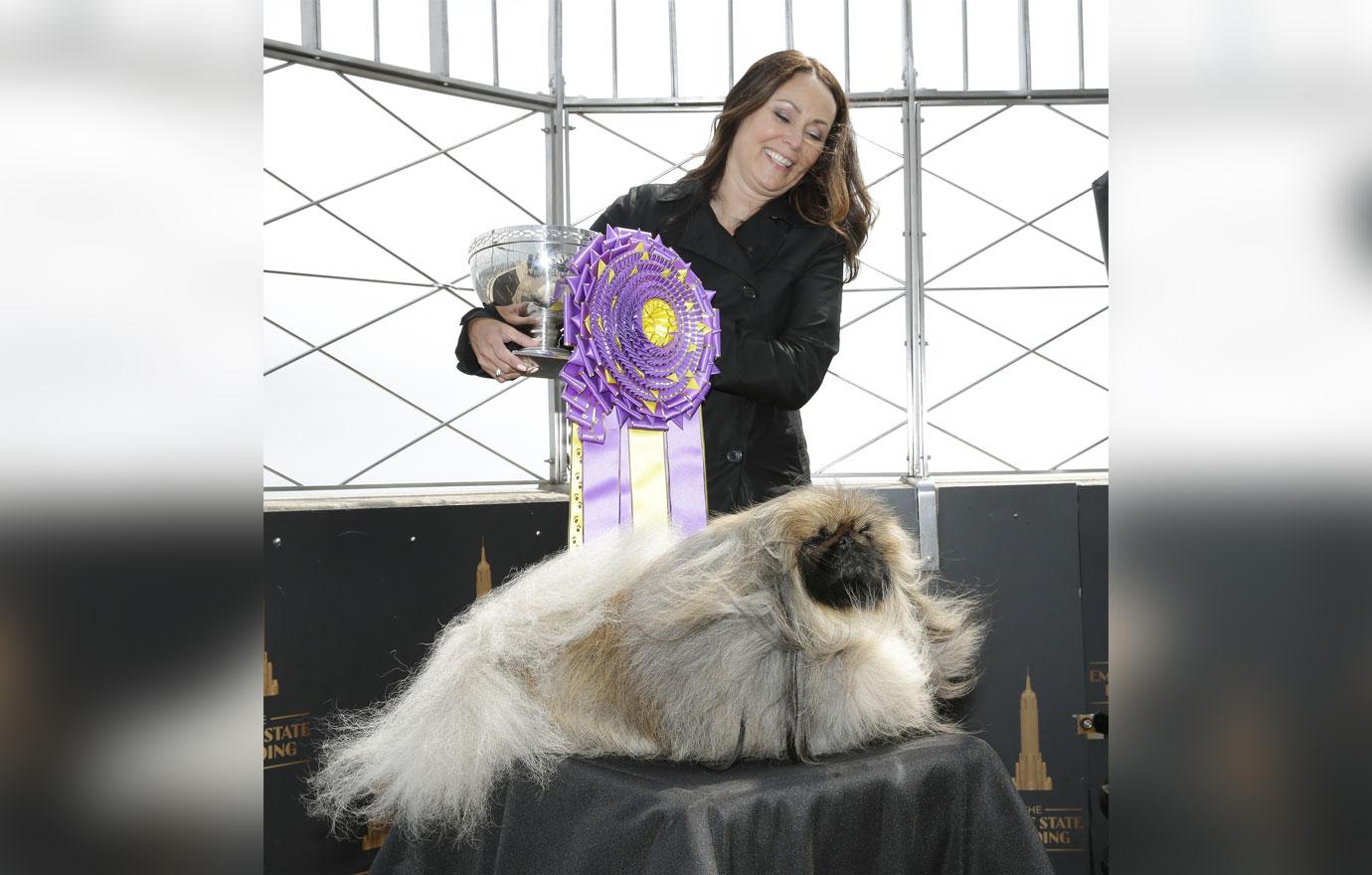 "Without a doubt the entire sport of dogs is grateful to the Westminster Kennel Club members and their staff for persevering through troubled times to bring us out to this gorgeous estate and create this show for the ages. We thank them all for all they've done," stated judge Patricia Craige Trotter. "We love all dogs as dog lovers. Mixed breeds and purebreds. They're all pets. Now, every pet may not be a show dog, but be assured, every show dog is a pet."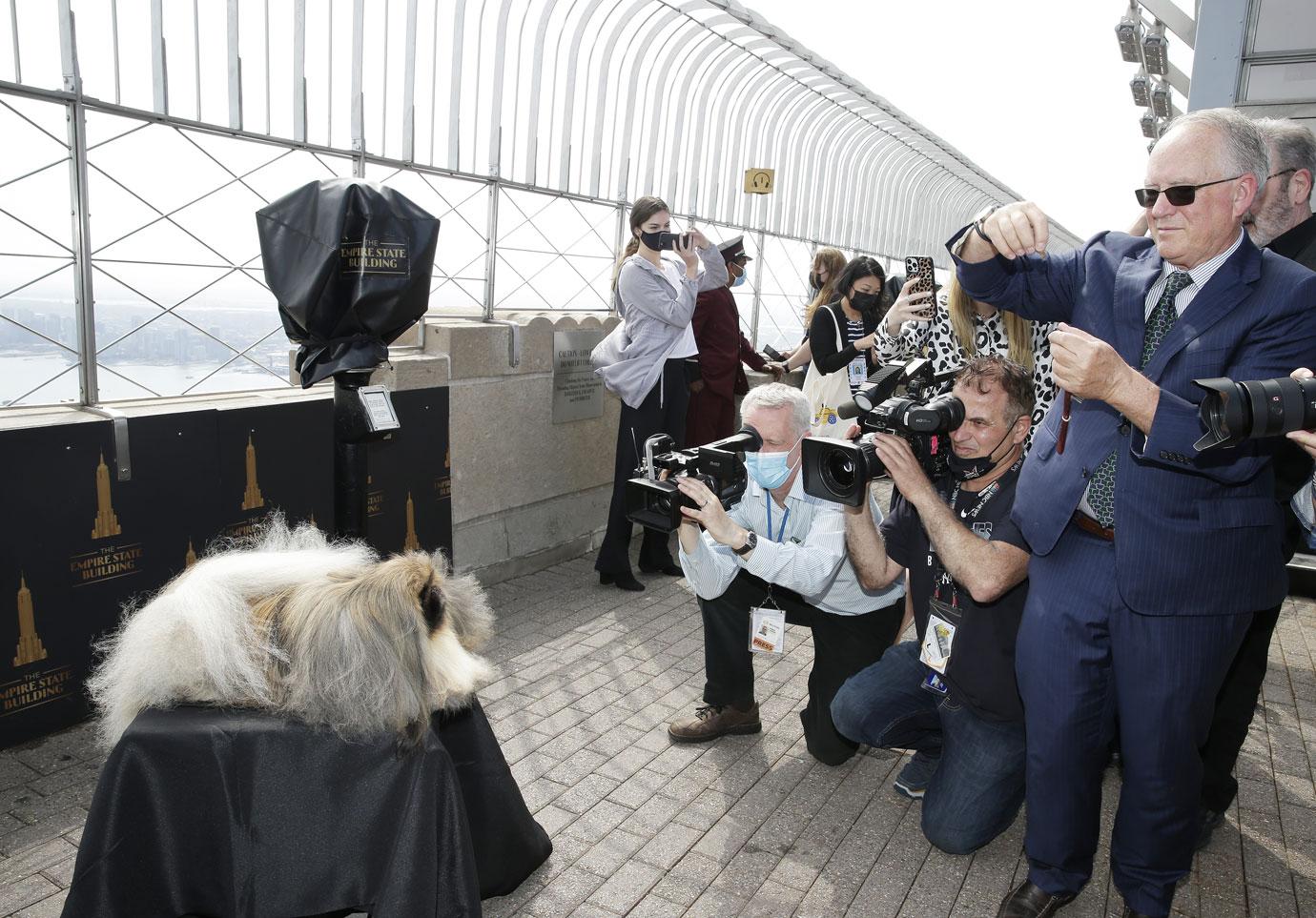 Center of attention! Once they wrap up their victory tour, the dog and his family will be in celebration mode. "He can have a filet mignon. And I'll have Champagne," Fitzpatrick quipped, adding that since his furbaby has been doing a lot of walking, he'll carry him around "as much as he needs. He deserves his own chariot."
Wasabi was up against a whippet, Old English sheepdog, Samoyed, French Bulldog, German shorthaired pointer and a white terrier.