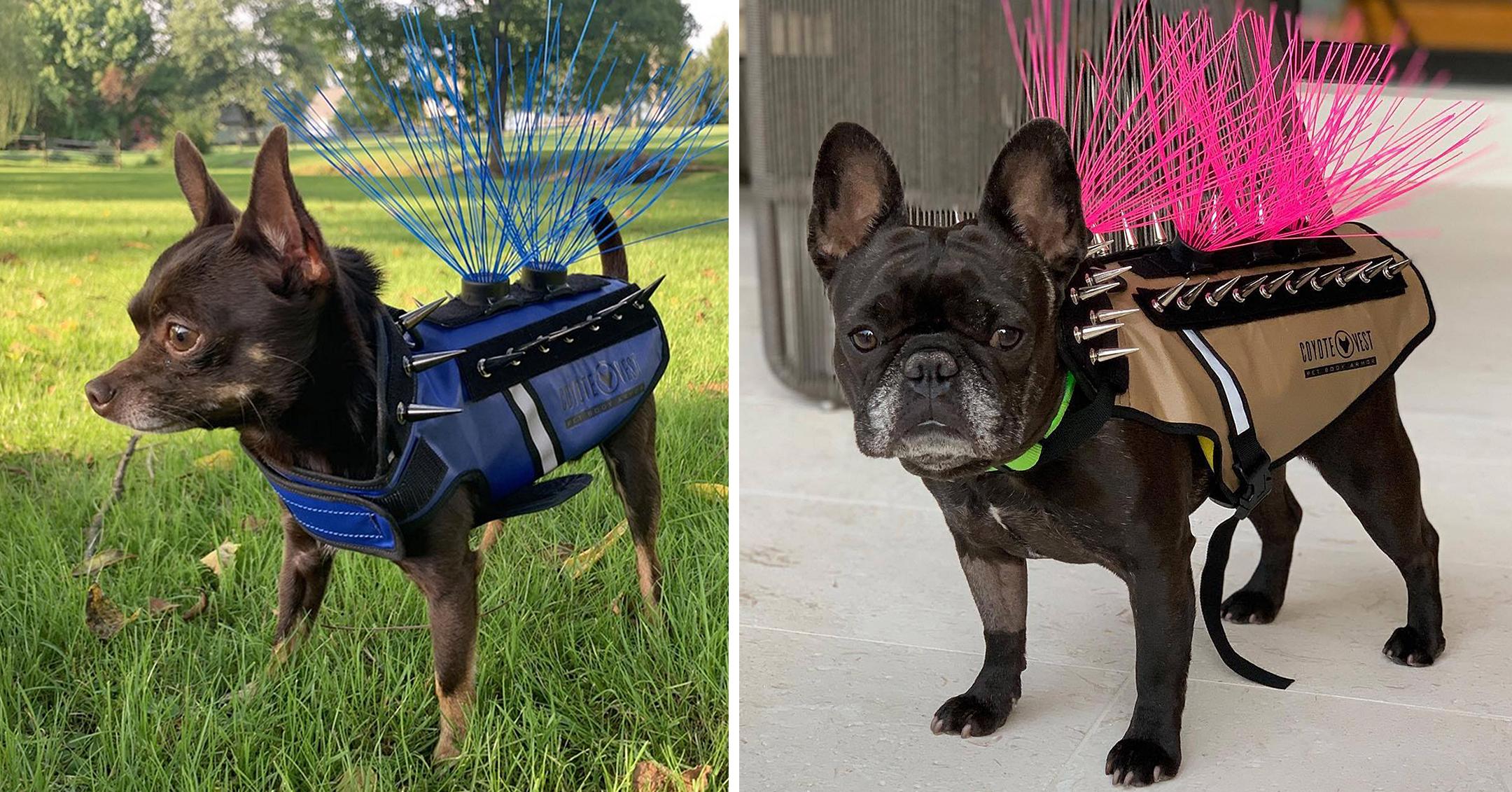 Safety First! Thanks To CoyoteVest, You Can Protect Your Tiny Pooch From Eagles & Other Predators
If you've ever worried about your pooch's safety when you let them roam around freely in the yard, CoyoteVest is here to give you peace of mind!
Article continues below advertisement
After their own beloved dog Buffy was killed by a coyote, Paul and Pam Mott, as well as Nicole Mellom, designed a piece of body armor that can be worn by small dogs to fend off predators. Each piece is made from bulletproof Kevlar and is covered by spikes, so if another animal tries to put their mouths on them, they'll instantly recoil.
Scroll down to see some adorable tiny pups model the safety gear!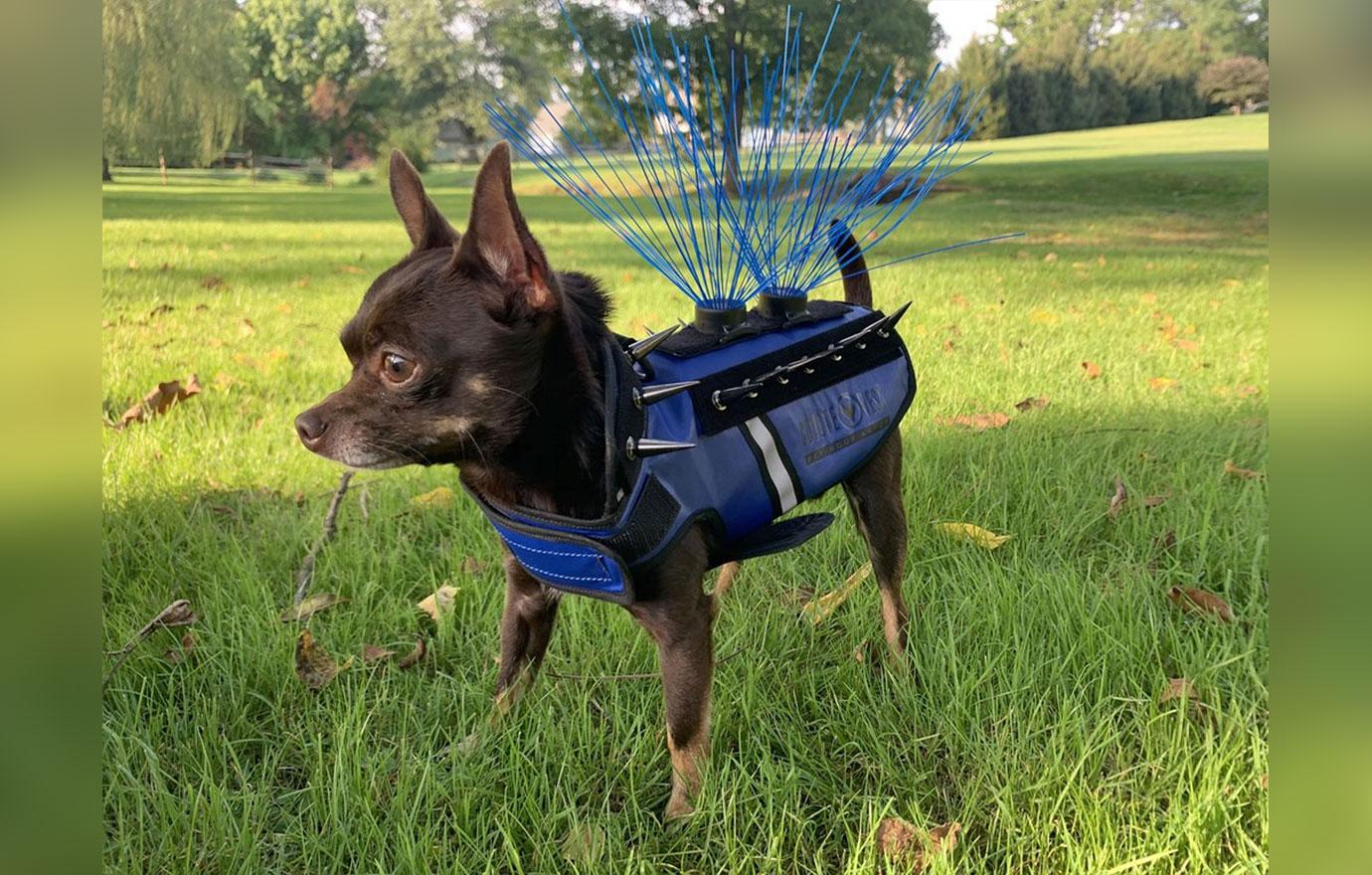 There are four styles in the collection, with the above canine wearing the CoyoteWhiskers look.

Designs are available in yellow, red, pink, blue, tan, turquoise and safety orange.
Article continues below advertisement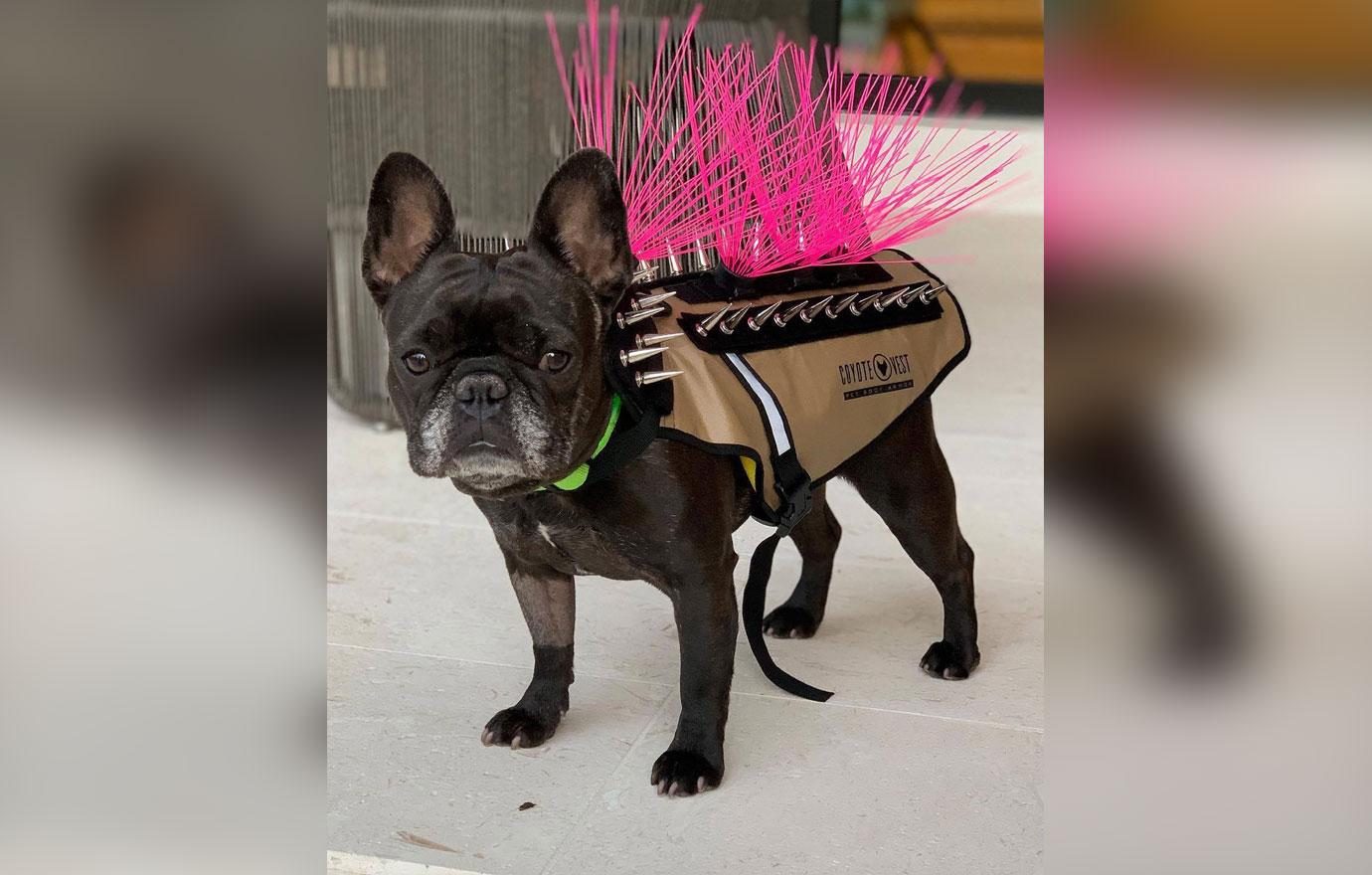 Embracing his individuality! One French bulldog wore a spiked vest with a brown covering and hot pink spikes.
The vests attaches via snap buckles or velcro.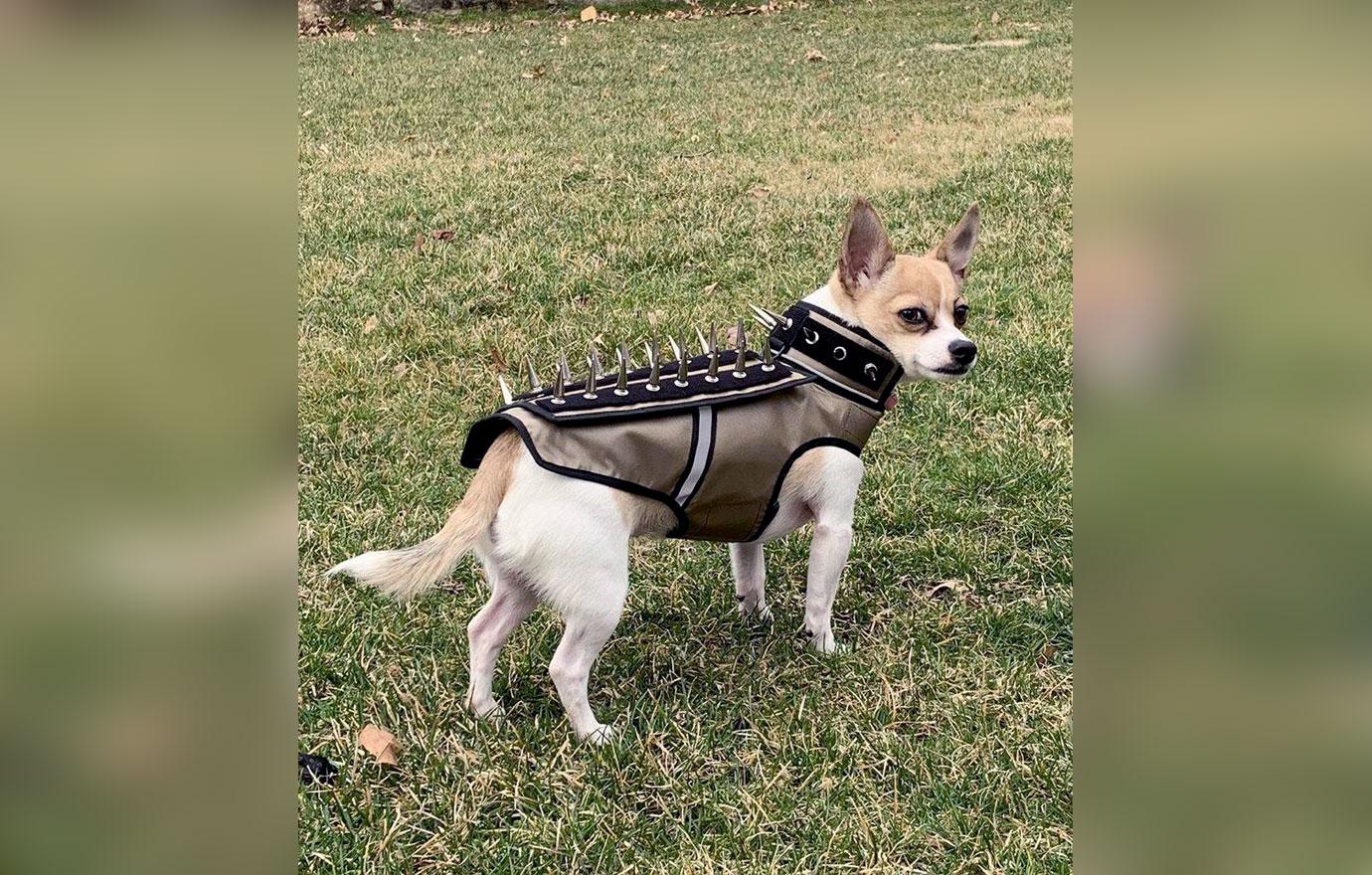 Mean' muggin! While the vest was originally intended to ward off coyotes, they're also proving helpful now that the population of the bald eagle is rising.

Anchorage pet shop owner Mark Robokoff stocked up on the gear for his AK Bark pet shop. "Eagles are strong enough to carry a 12-pound salmon, so a four-pound dog is nothing," he told the Wall Street Journal. "CoyoteVest also makes HawkEyes to try to confuse and distract birds of prey looking to swoop from above."
Article continues below advertisement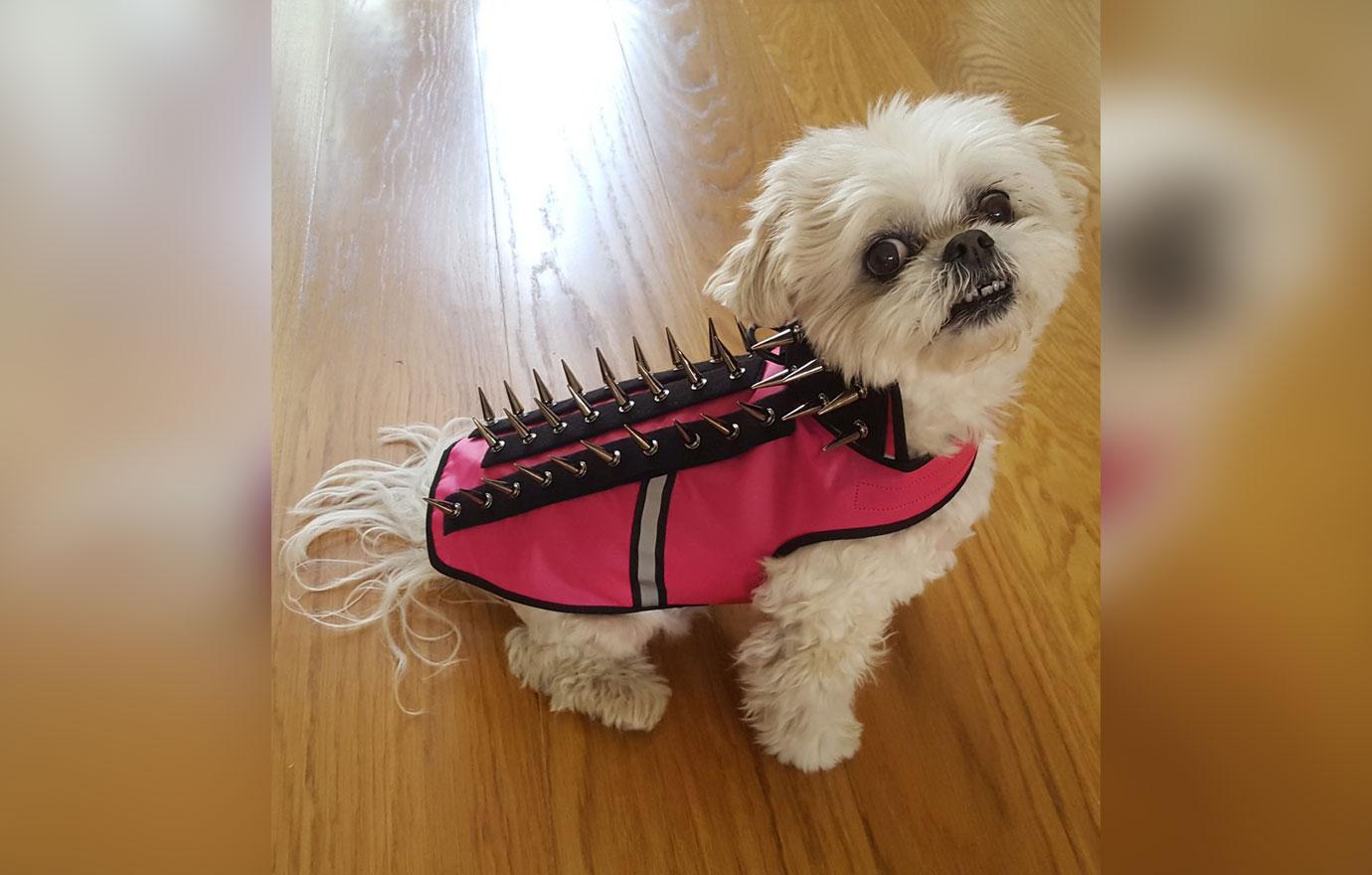 The brand notes that the product "doesn't slow your dog down or impair their ability to run and play," adding, "It's easy to take on and off."

Also available for purchase are spiked or studded collars and the HawkShield, which is a piece of velcro that attaches to the back of the vest. The material prevents the claws of bird from being able to dig in and snatch the dog.