The 9 Tiny Gentoo Penguins Born At Edinburgh Zoo Each Weigh Less Than Half An Avocado — See Photos!
They're here!
The Royal Zoological Society of Scotland's Edinburgh Zoo have revealed the first photos of nine newly hatched gentoo penguin chicks. "The first month is critical and keepers will be keeping a close eye on the new arrivals," the organization stated.
Article continues below advertisement
"As we approach the end of summer, our penguins will begin their annual moult. At this time the penguins will grow in a whole new layer of feathers and the old feathers will fall off," the zoo shared. "This is known as a 'catastrophic' moult in penguins because they can do this in only two weeks!"
Scroll down to see pictures of the fuzzy babies!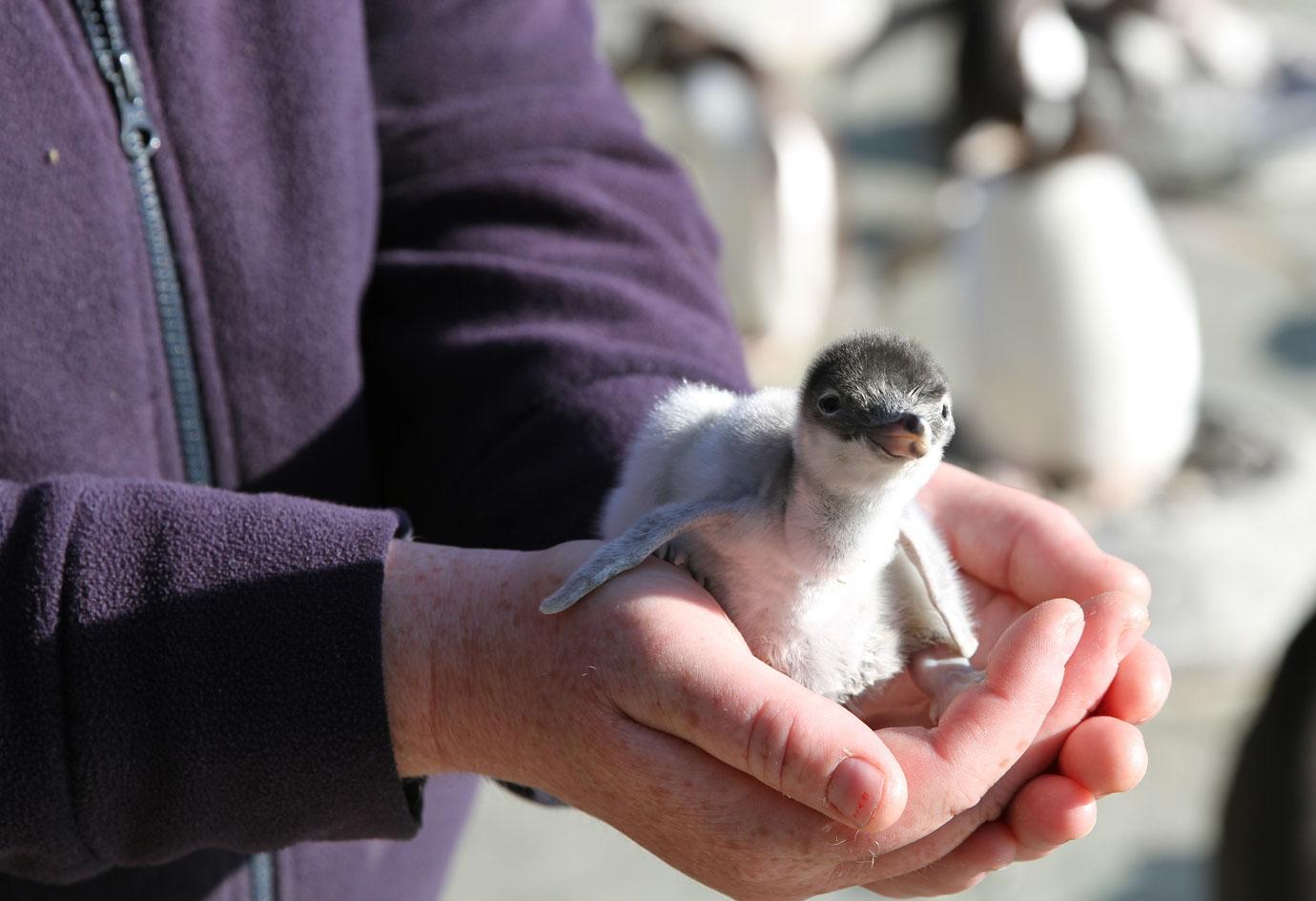 Look at those little wings! According to the zoo, "Gentoo chicks weigh around 98g [3.45 oz] when they hatch, which is the equivalent to half an avocado."
The penguin exhibit is home to around 100 critters and three different species: gentoo, king and rockhopper.
Article continues below advertisement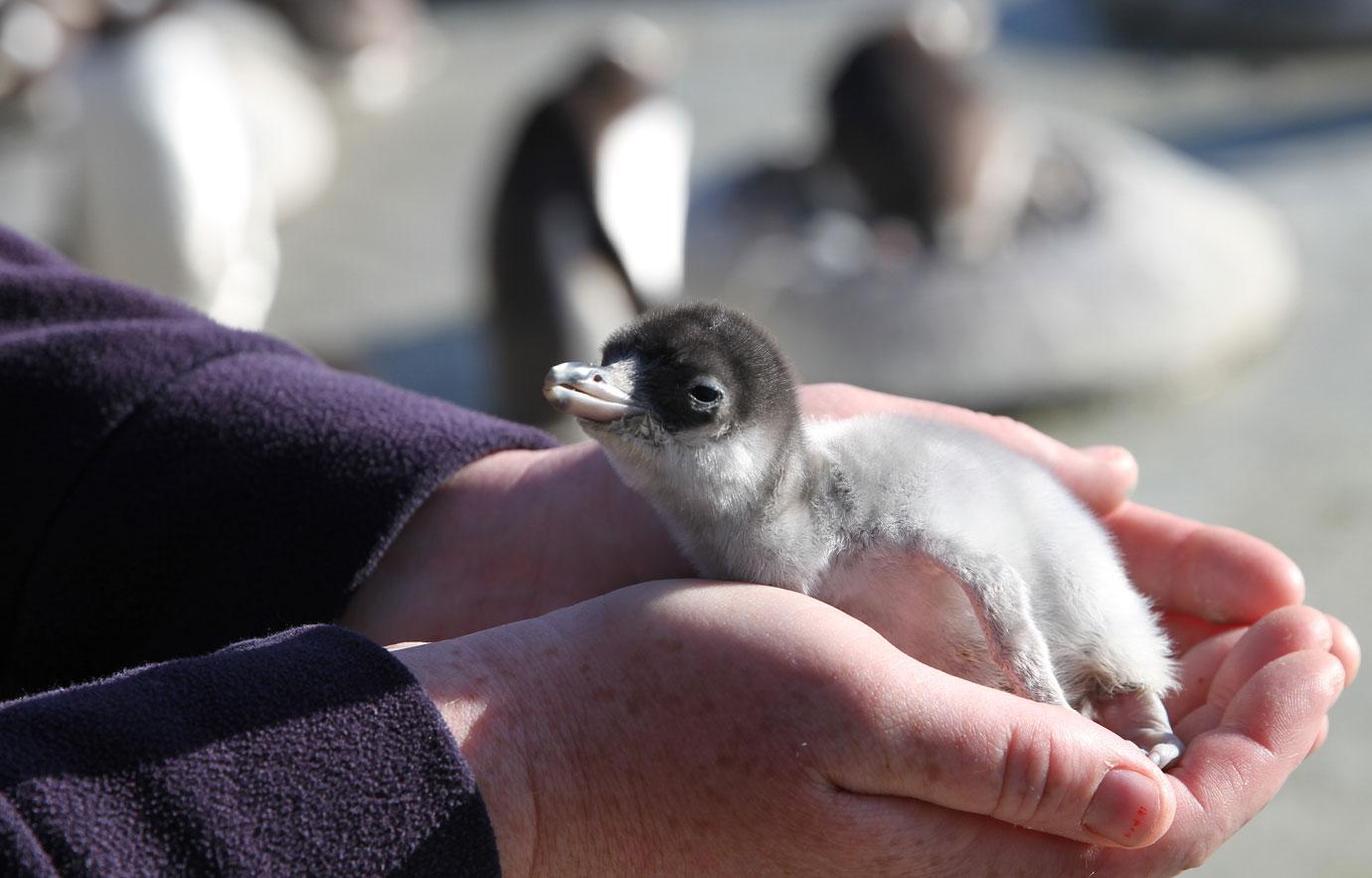 "It has been great to be able to welcome our wonderful visitors back to the zoo and hope it won't be long before they can spot the youngsters at Penguins Rock," shared senior penguin keeper Sean Meechan. "Every visit helps care for the amazing animals, like our penguins, and protects threatened species in Scotland and across the world."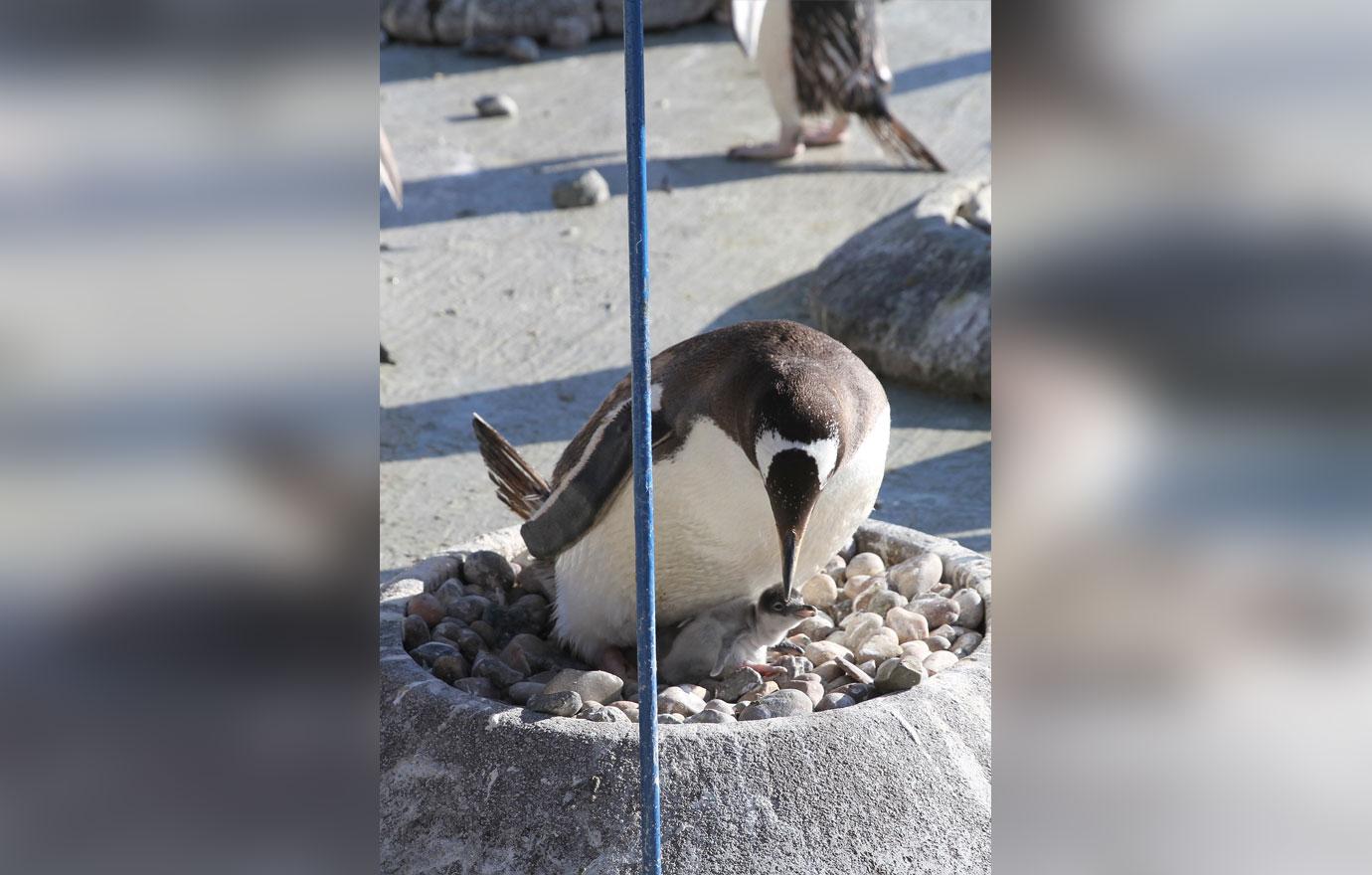 The breeding season kicks off in March.
"Penguin breeding season is the most exciting time at the zoo, and we are thrilled we have been able to reopen our gates and share this magical time with our visitors once again," senior animal keeper Dawn Nicholl declared. "This year the gentoo penguin nest site can be seen on our live webcams, so people will be able to witness the pebble pinching firsthand, even if they can't visit us in person."
"Pebble pinching is a huge part of the breeding season. This is when a penguin sees the most perfect pebble in another couple's nest and decides to take it back to their own nest," Nicholl revealed. "However, it remains a happy environment and it's amazing to watch them couple up and choose their nest rings together."
In order to visit the zoo, you have to preorder tickets, but you can also watch the little ones wobble around via their live webcam, where "you may spot Kevin, our naughtiest penguin, who has a lifetime ban from the penguin parade for pecking at our visitors!" the website reads.