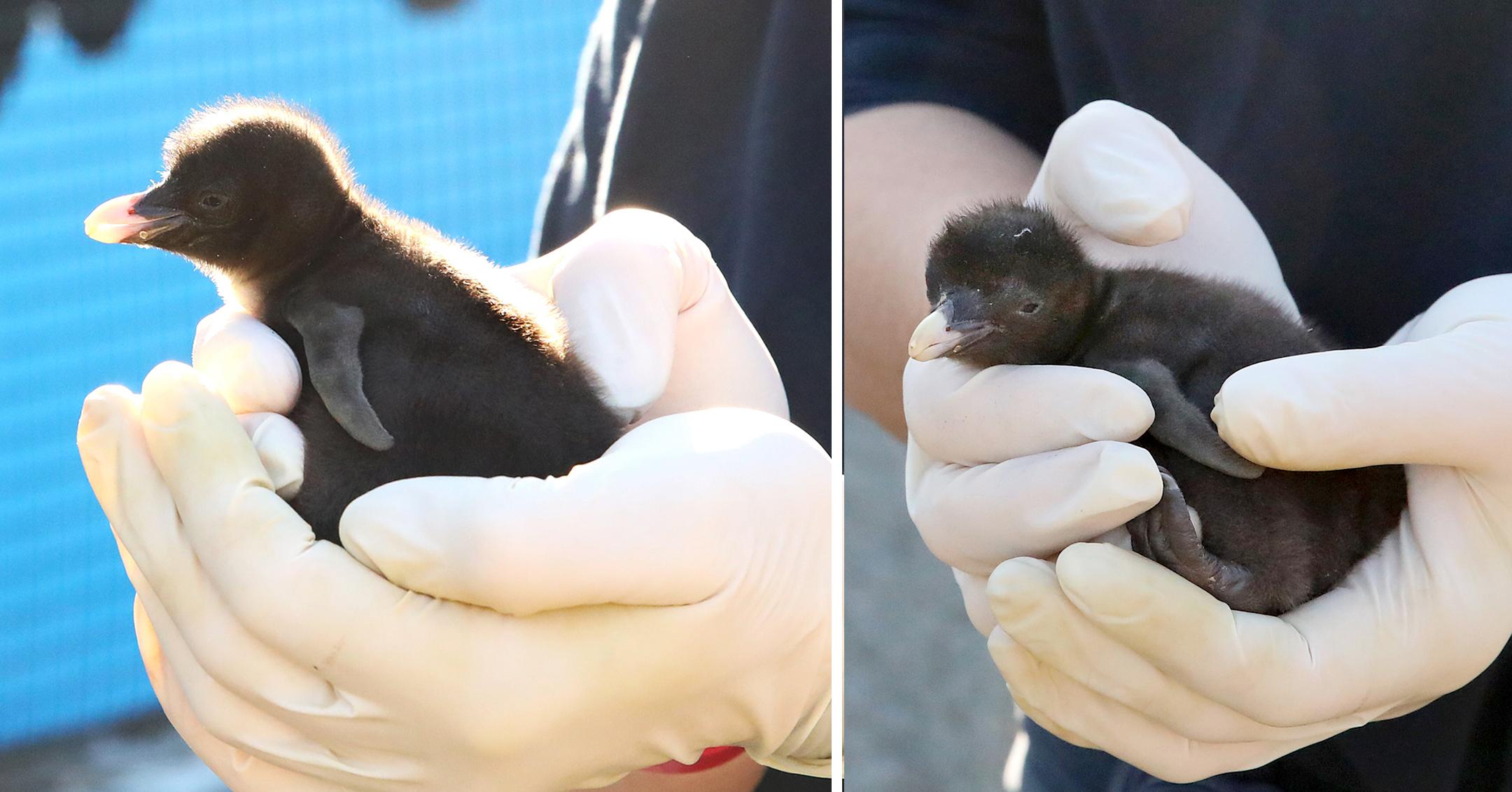 These Photos Of A Newborn Penguin Chick Are Guaranteed To Make You Feel Warm & Fuzzy Inside
Chillin' out! The Royal Zoological Society of Scotland's (RZSS) Edinburgh Zoo celebrated World Penguin Day on April 25 by announcing the arrival of an adorable Northern rockhopper penguin chick, the first of the breeding season.
Article continues below advertisement
"Northern rockhopper penguins are endangered due to climate change, changes in marine ecosystems and overfishing, so it is really exciting to welcome a new chick to the zoo," shared senior penguin keeper Sean Meechan. "The first 30 days are critical for their development, so we'll keeping a close eye on them at this sensitive time."
Check out a few pictures of the zoo's newest member!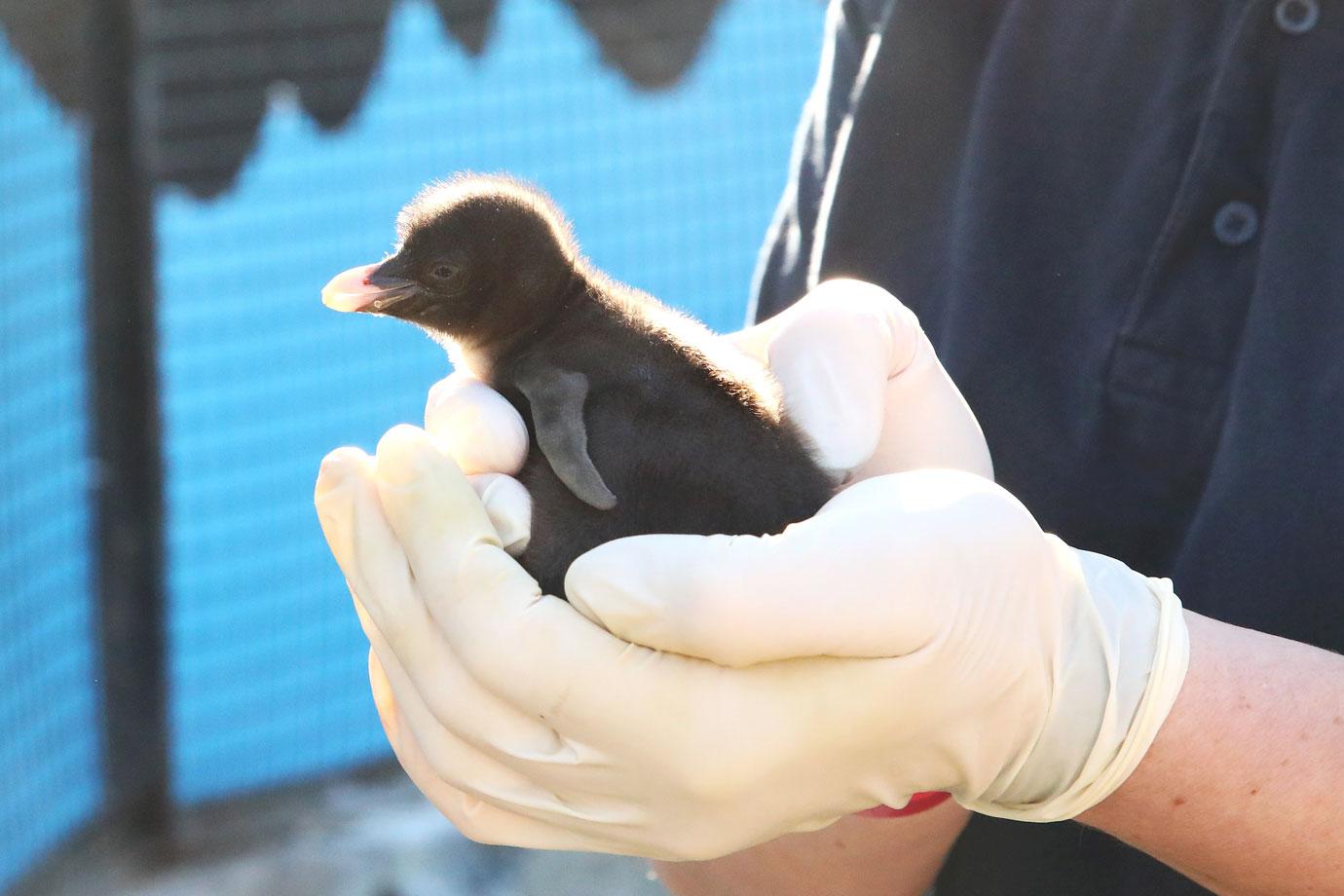 In March, the zoo released photos of the creatures preparing for breeding season. To start the process, staff lay out nesting rings and thousands of pebbles in their enclosure.

"Pebble pinching is a huge part of the breeding season. This is when a penguin sees the most perfect pebble in another couple's nest and decides to take it back to their own nest," explained senior animal keeper Dawn Nicholl. "However, it remains a happy environment and it's amazing to watch them couple up and choose their nest rings together."
Article continues below advertisement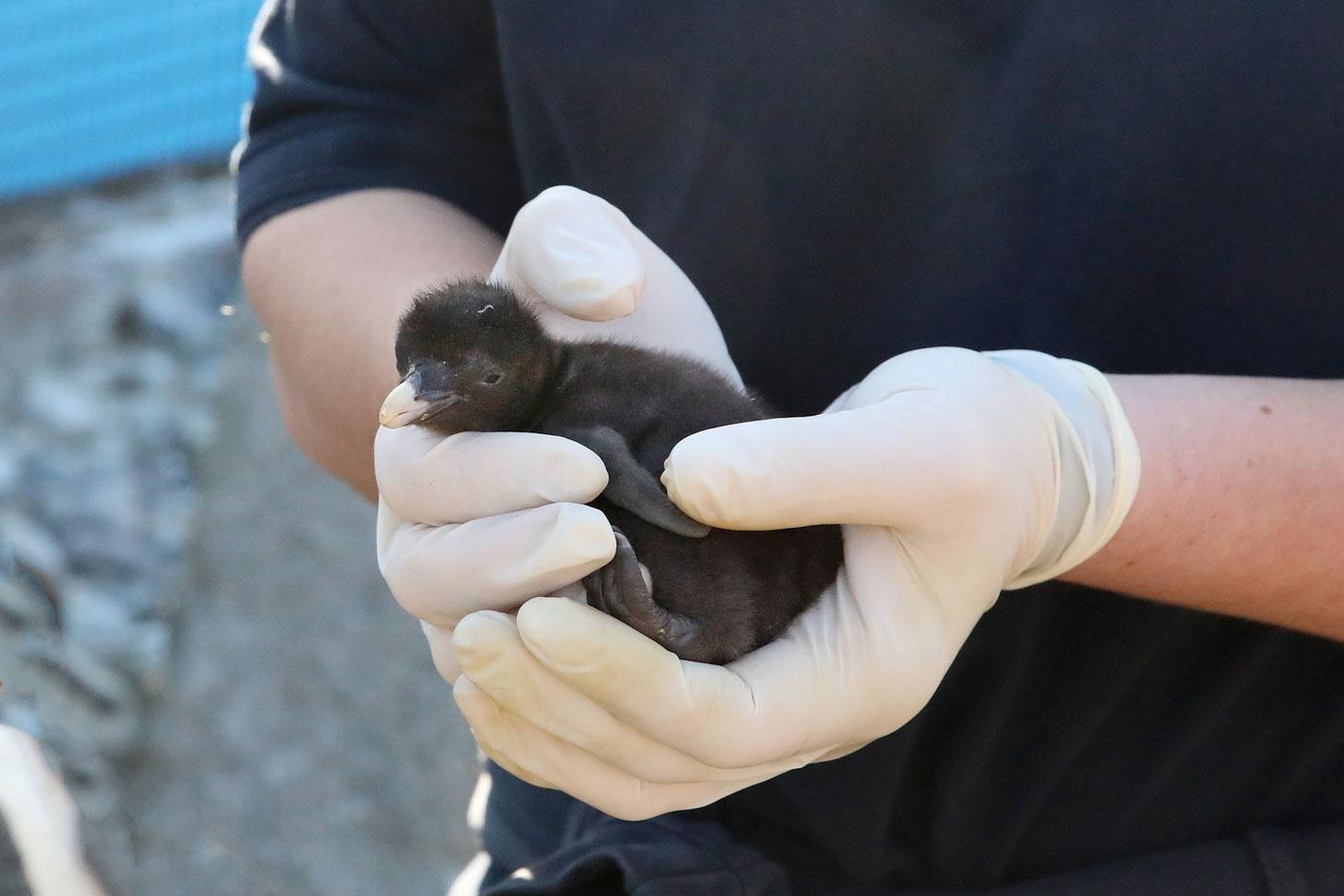 RZSS has worked to help safeguard the endangered species in the wild for countless years. For instance, they carry out genetic analysis to understand how connected populations are across the distant island groups that they live on.
Last year, the zoo welcomed two Northern rockhopper chicks, Ronda and Blake, who "have settled well into the colony," revealed Meechan. "We are also waiting for our gentoo eggs to be hatching and are hopeful this will begin in the coming weeks."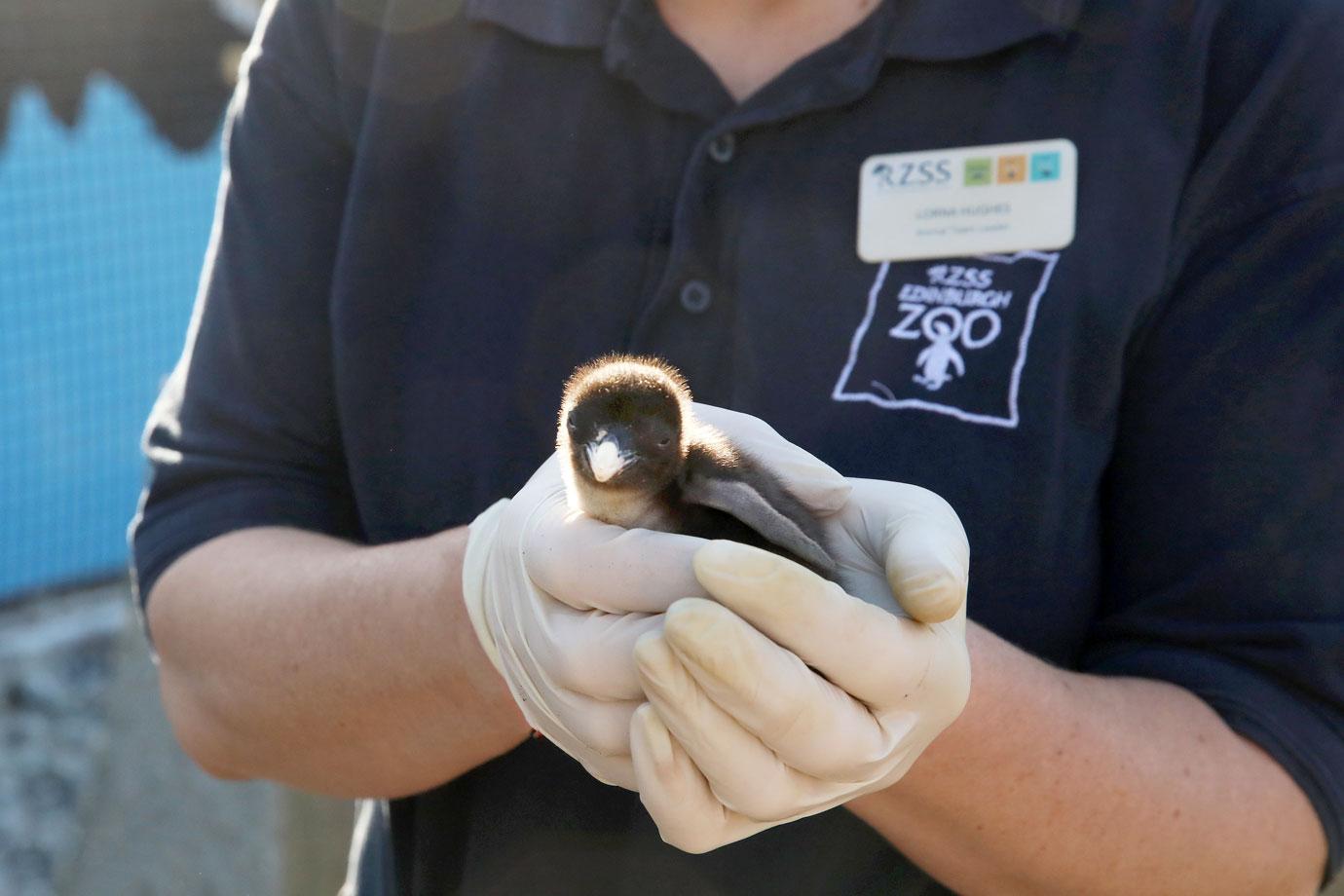 "It has been great to be able to welcome our wonderful visitors back to the zoo and hope it won't be long before they can spot the youngsters at Penguins Rock," said Meechan. "Every visit helps care for the amazing animals, like our penguins, and protects threatened species in Scotland and across the world."

If you want to get up close and personal with the critters, you have to pre-book tickets, which you can do by clicking here.