Cuteness Overload: A Baby Polar Bear Went On Its First Outing With Its Mother And It Was Totally Adorable — See Photos!
How beary adorable! On February 25, a furry little polar bear cub at France's Mulhouse Zoological Park embarked on its first outing with its mother. The cub was born in Haut-Rhin on November 22, which marked a rare occurence in the country.
"This is the fifth birth of a viable polar bear for more than twenty years in France, the second in Mulhouse," the zoo noted, adding that they hope the animal's presence will bring more awareness to global warming, one of the factors that are causing the species to become "vulnerable" to extinction.
Article continues below advertisement
The World Wildlife Foundation states "survival and the protection of the polar bear habitat" are important issues for the organization, so if you want to help out the critters, you can donate money to Polar Bears International.

According to the WWF, there are currently between 22,000 and 31,000 polar bears roaming the earth, but this little cub is certainly one of the cutest!
Keep scrolling to see the heartwarming photos of his first venture.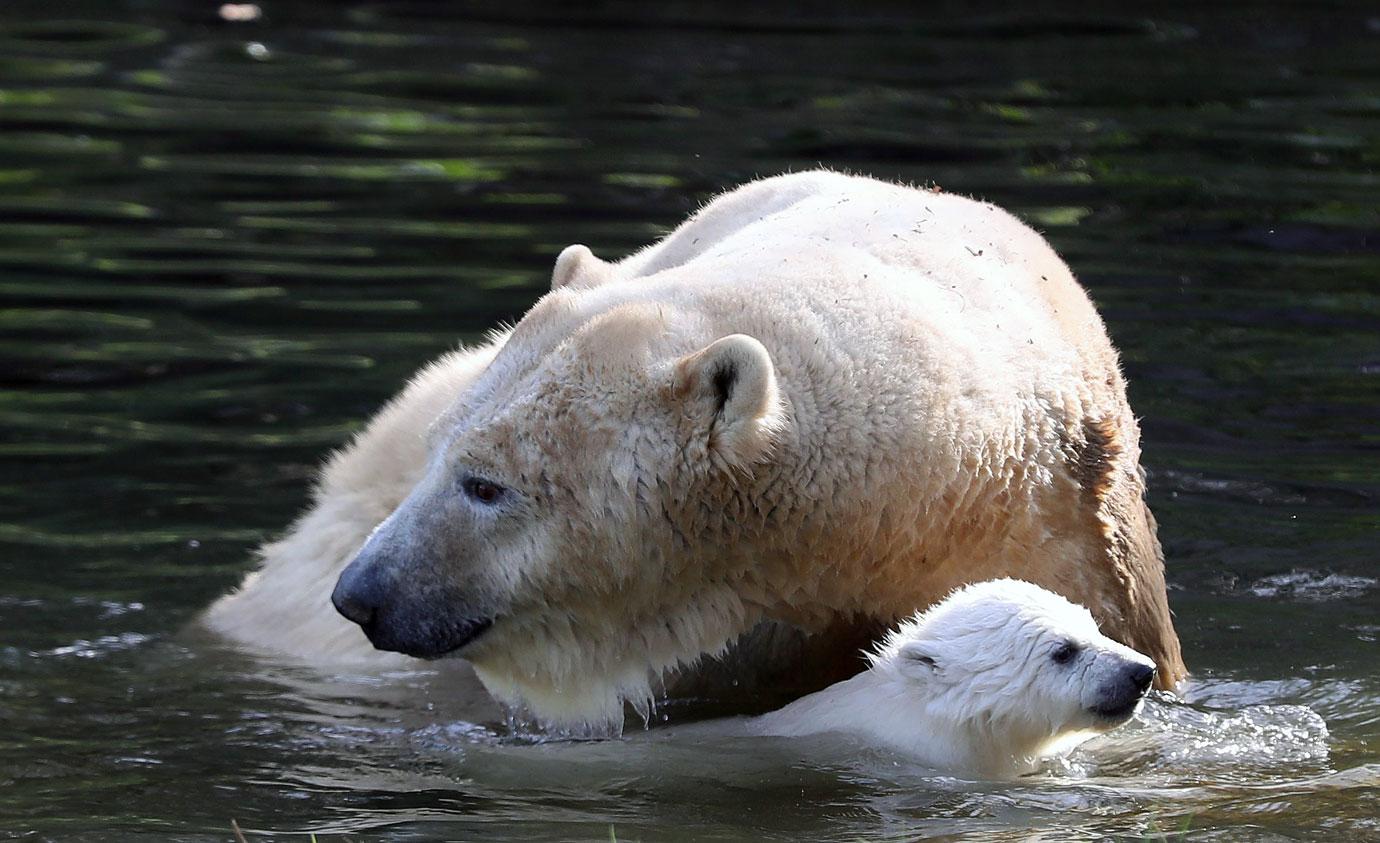 Time for a swim! The mama bear watched over her cub while exploring the calm waters.
Article continues below advertisement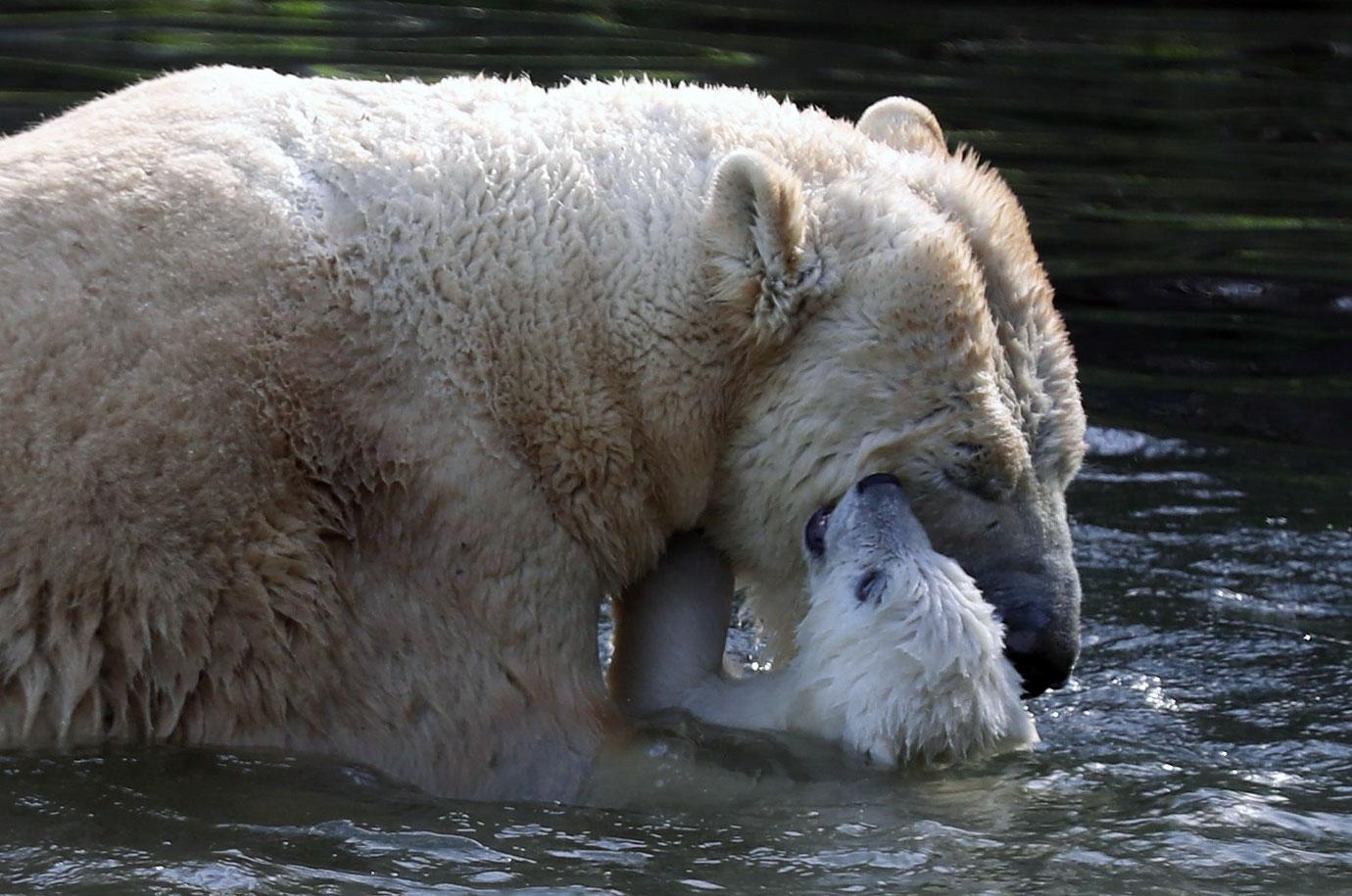 How's this for a bear hug? The mom and baby shared a sweet moment and nuzzled up while in the water.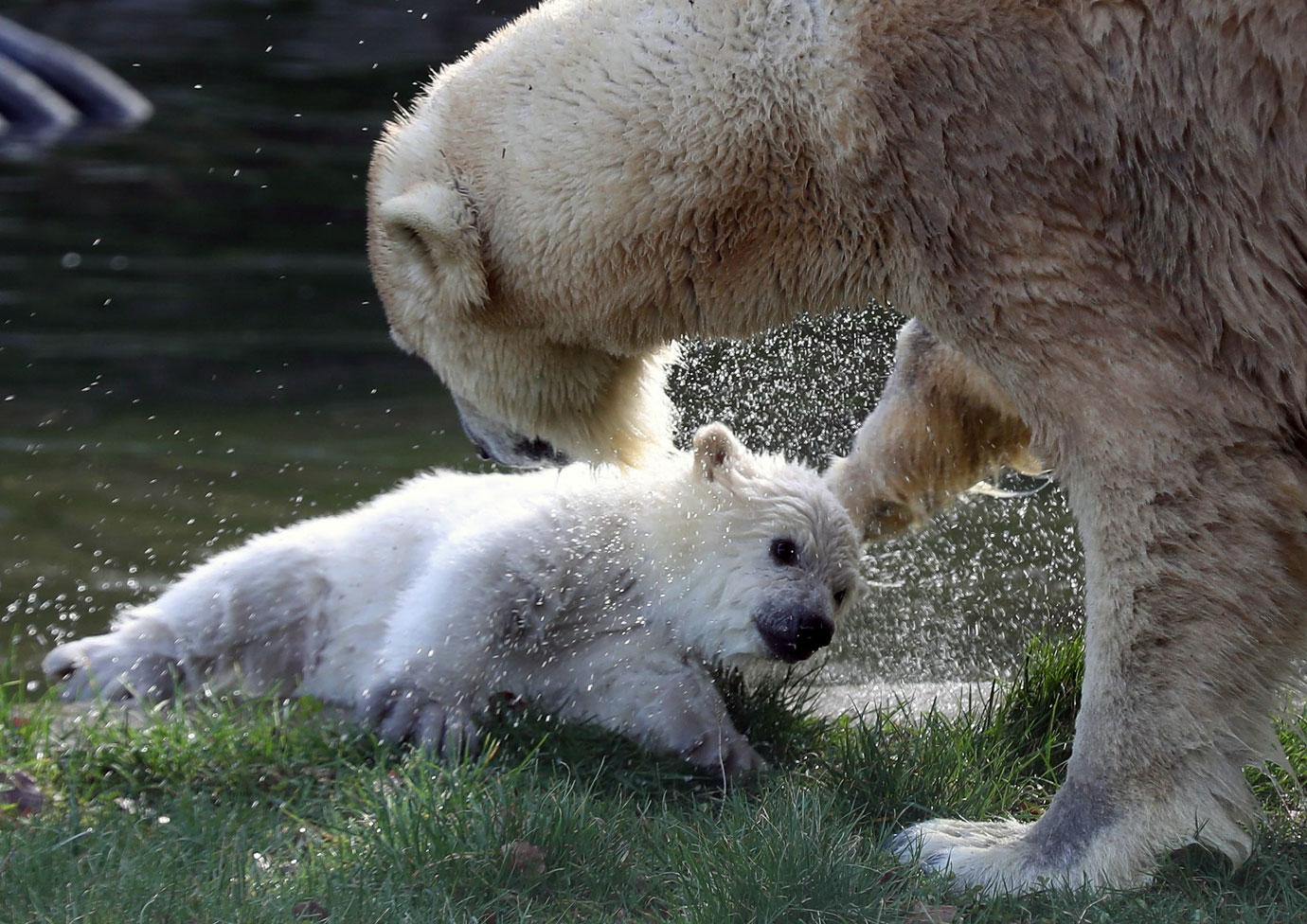 After taking a dip, the cub returned to dry land to shake out his fuzzy fur and dry off.
Article continues below advertisement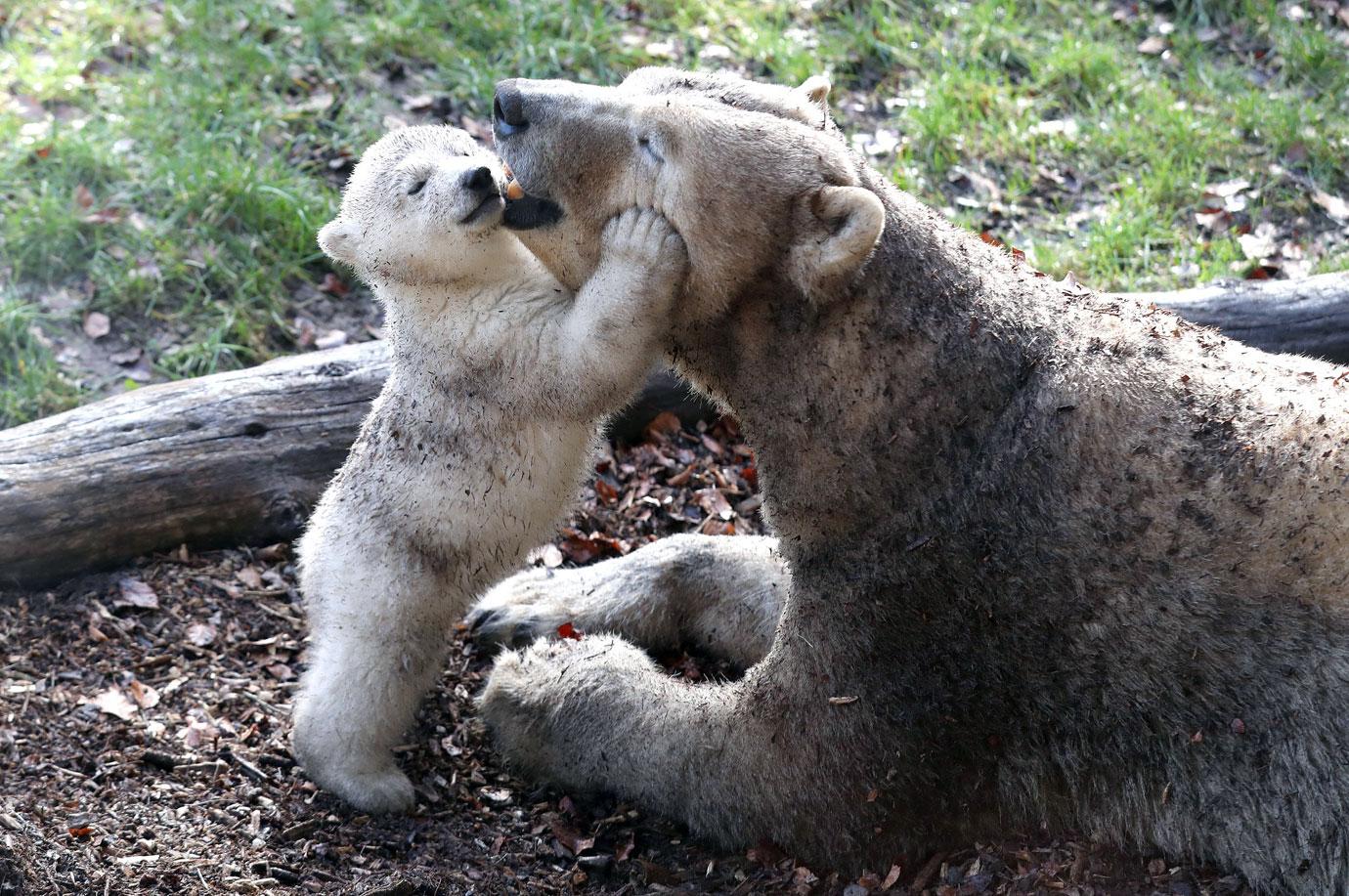 Just getting in some face time! While the mom laid down and relaxed, the cub stood up on its two legs and surrounded her face with its paws while receiving a loving kiss.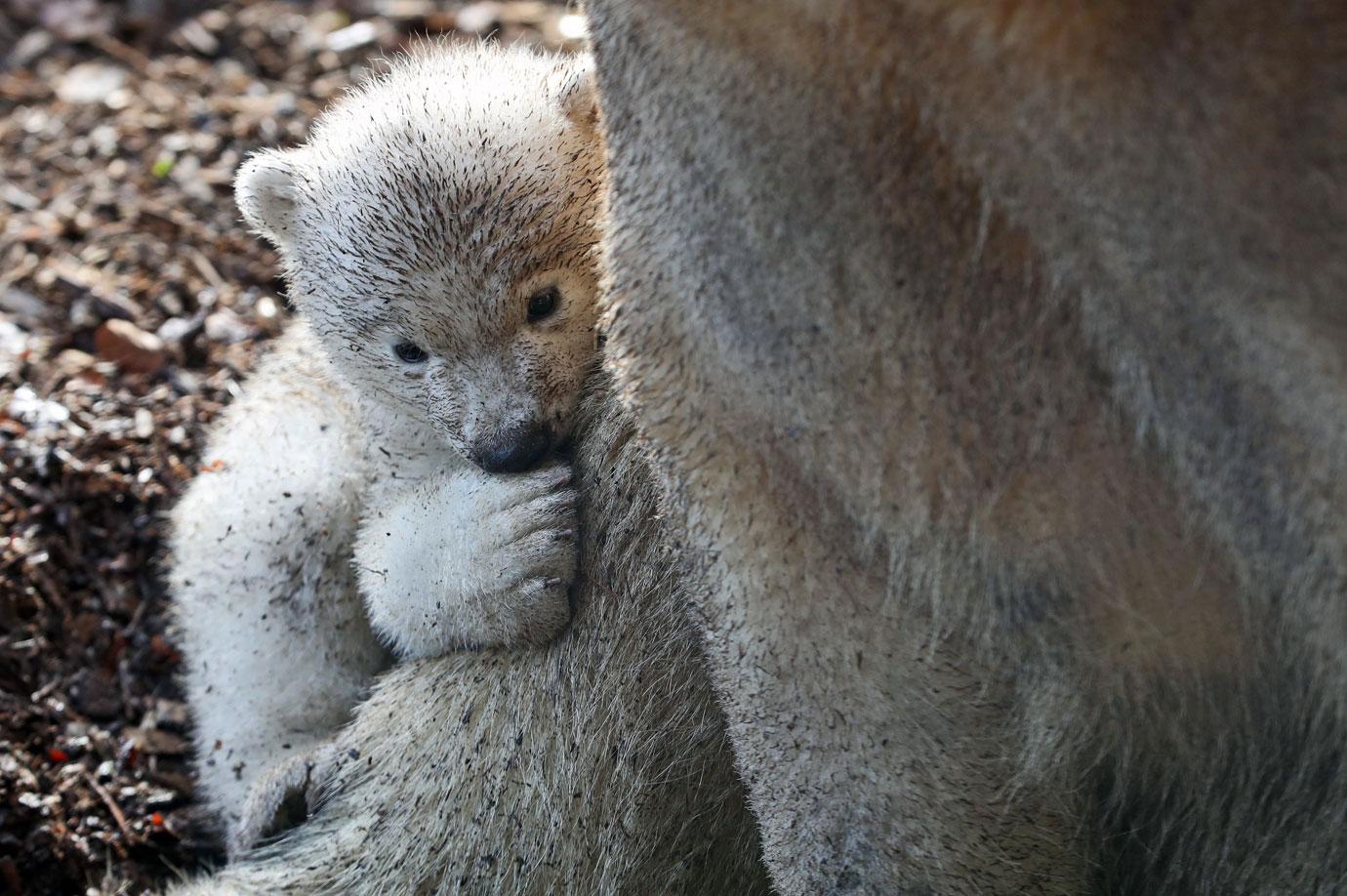 Look at those paws! A close-up shot showed the baby's face covered with dirt while cuddling up to its mom.
Article continues below advertisement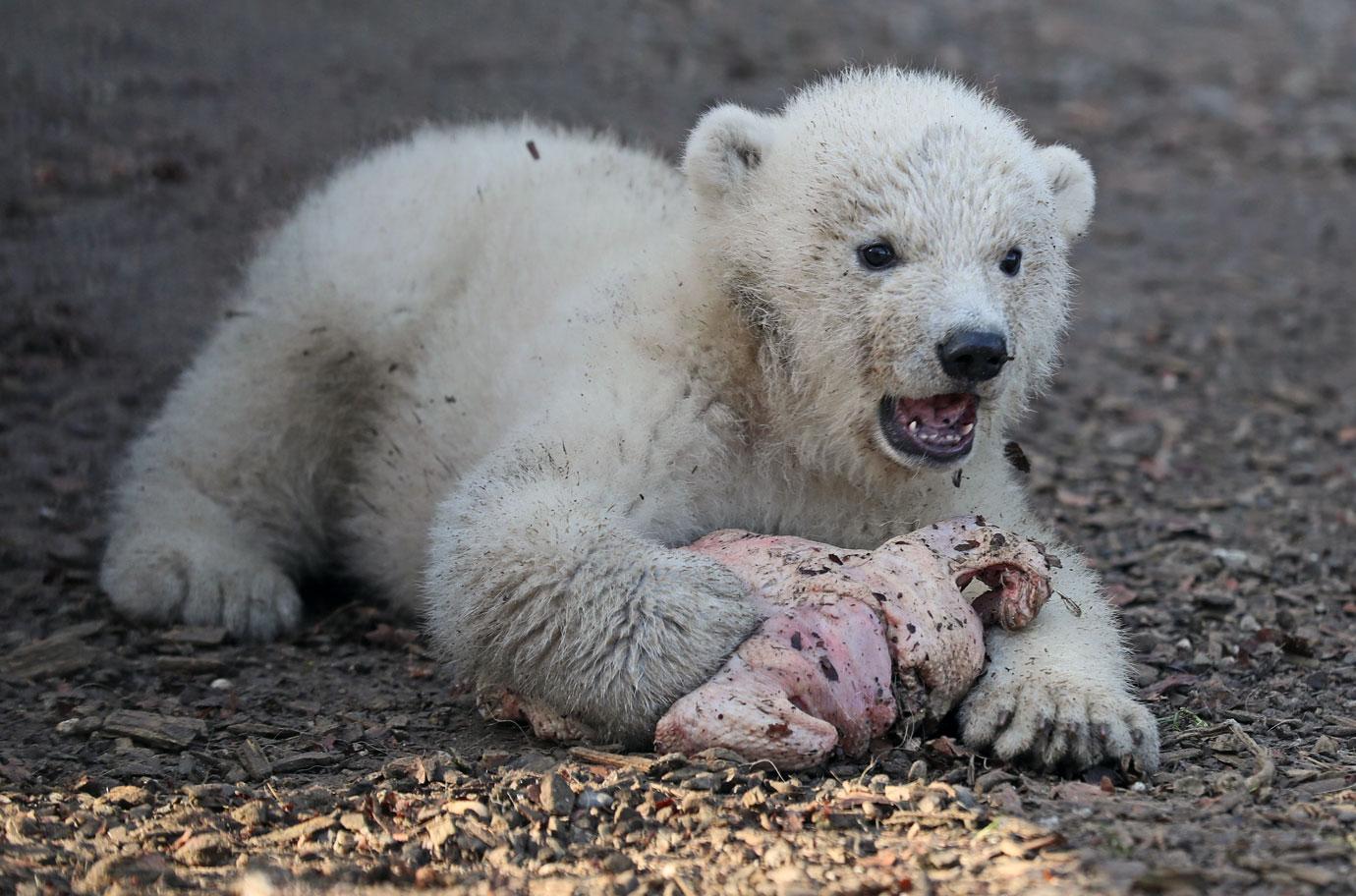 Hear me roar! The hungry little one looked fierce and protective when he sat down to eat his meal.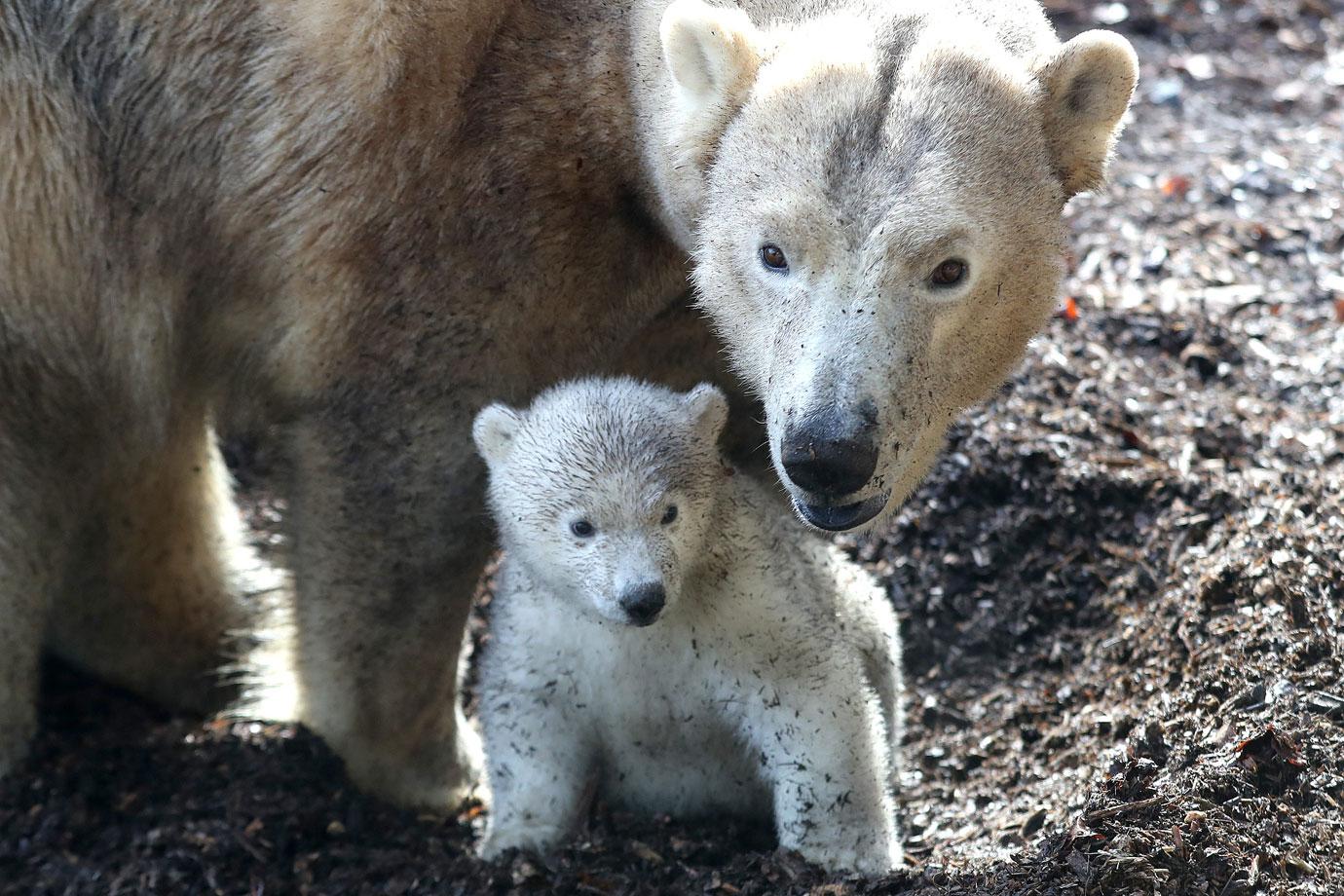 Better together: the picture-perfect pair stuck by each other's side while exploring their surroundings.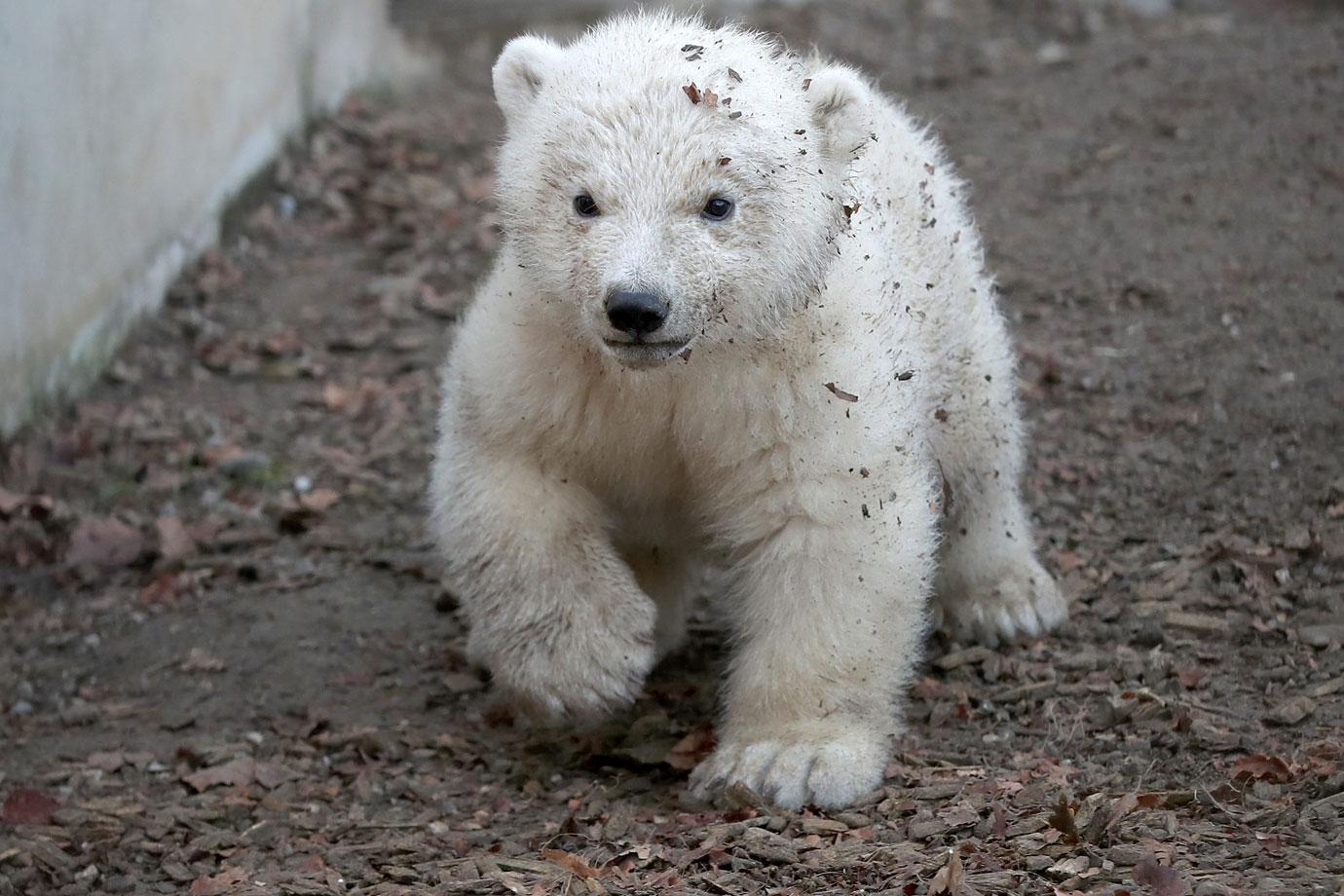 Making a mess! The cub sported some foliage and dirt in his cream colored fur while prancing around the park.