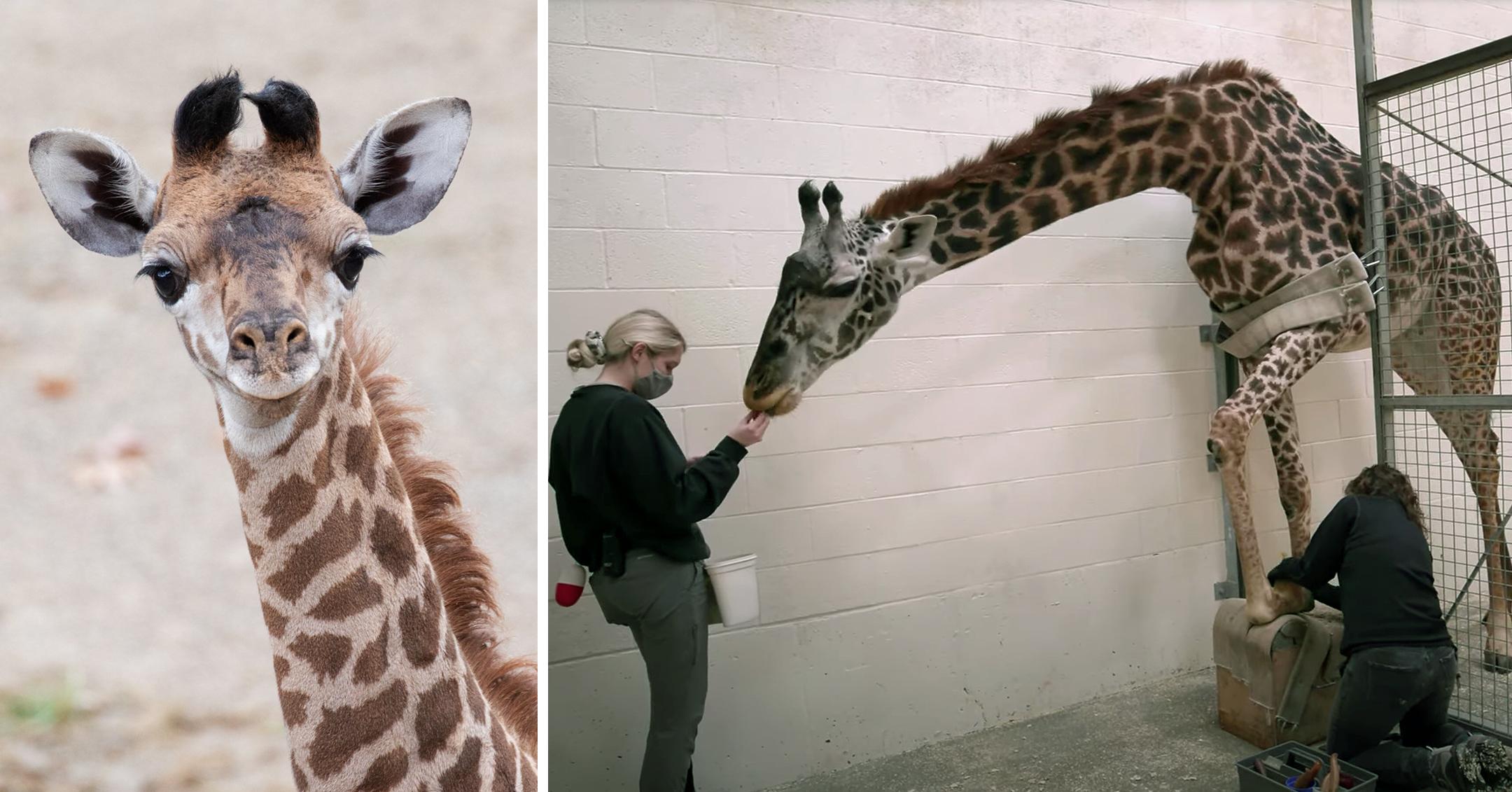 Spa Day! It Took Four Years, But Handlers At The Cincinnati Zoo Have Trained Giraffes To Accept Pedicures — Watch
Caring for giraffes is no easy task for any zookeeper, but the staff at the Cincinnati Zoo & Botanical Garden have managed to train their "nervous and skittish" creatures to stay calm when their hoofs need to be treated.
"Foot health is vitally important for a species that has to balance a lot of weight on extra-long legs," explained zoo director Thane Maynard. "The ability to perform maintenance with the animal's cooperation allows the team to do regular checkups without the risks associated with anesthesia."
Article continues below advertisement
Maynard noted that the "hoof trimming procedure doesn't hurt, but it's not exactly a pampering experience like a human pedicure" — which is why zookeeper Teresa Truesdale called the the accomplishment "truly remarkable."

The learning process took nearly four years, as they had to teach the animals a series of behaviors before they were even able to touch the hoof.
The first steps involve teaching the giraffes to move to the gate area of their pen, where handlers will then comfortably strap them up. They then taught them how to lift their foot, curl it under and place their hoof on a block.

"Touching them is usually the hardest part. They're really funny about being touched," Truesdale said. But once they do allow humans to touch them, they're all set to go while the hoofs are being attended to.
Article continues below advertisement
Since they're food-motivated, they're rewarded with crackers whenever they succeed in a task. "It's the only time they get it. It's a very high value item for them," she revealed. "They really love their crackers and they're willing to work for it."
The process takes a lot of consistency and patience, but it's worth it, as the "goal is to make sure that the giraffes are comfortable and active," Truesdale added. "Hoof overgrowth can lead to broken bones, torn ligaments, and general pain that ultimately discourages movement."

All five of the zoo's giraffes have learned the behavior, though she noted that "some of them are better than others or are more comfortable than others ... but all five do this. The two young boys do one foot, but they'll learn how to do all four feet eventually."