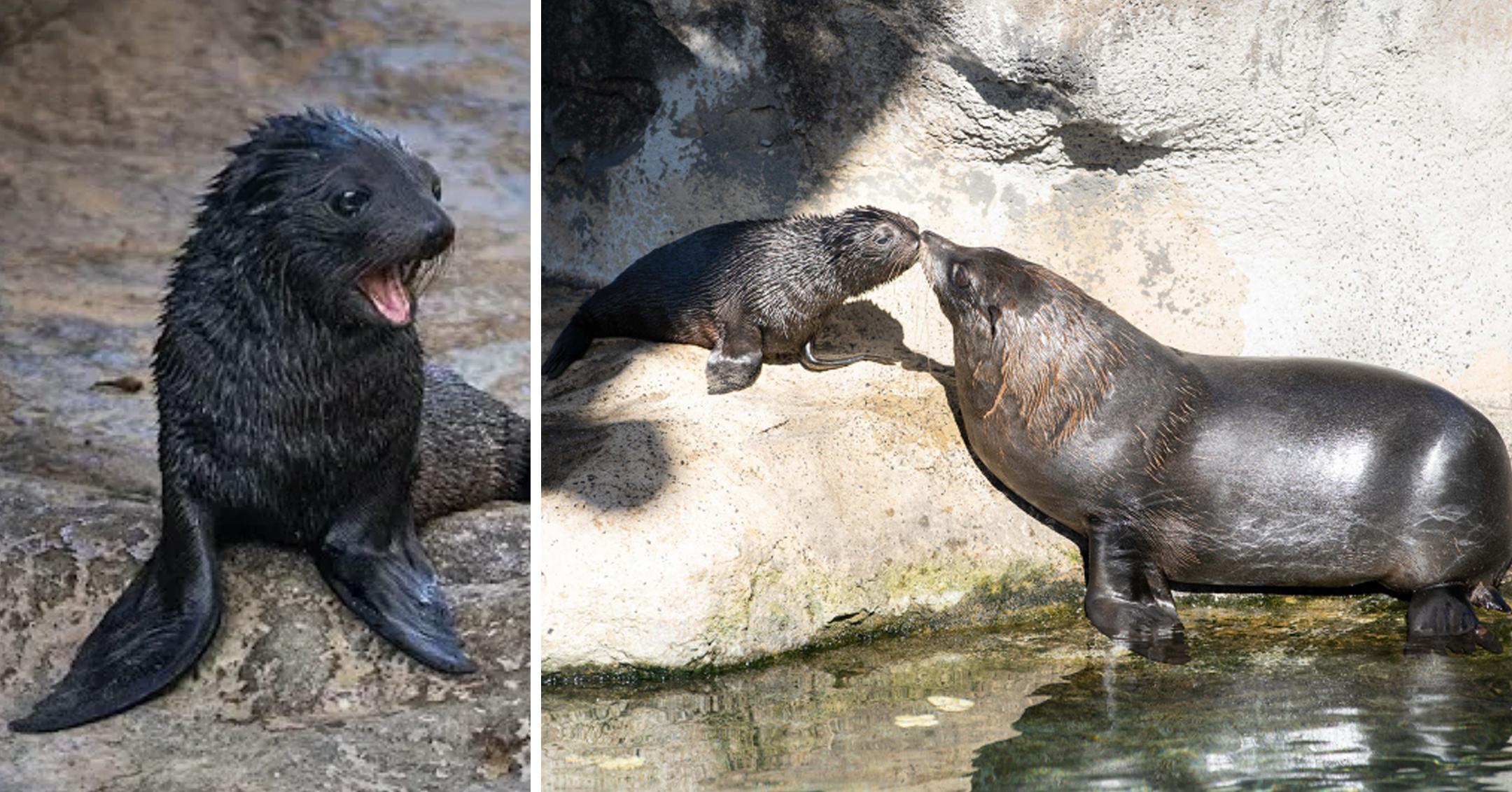 Watch Delightful 3-Month-Old Seal Pup Birubi Make A Splash & Swim Around At Sydney's Taronga Zoo
Her big debut! Starting this week, guests at Sydney's Taronga Zoo can get a glimpse at 3-month-old long-nosed fur seal pup Birudi.

Mom Keke gave birth to the cute critter last year on December 21, marking the first seal to be born at the zoo in over two decades! Weighing in at around 6.5 pounds at birth, she's now more than doubled in size to 15 pounds.
Article continues below advertisement
"Birubi's already a favorite with us keepers here," confessed zookeeper Lindsay Wright. "She's such a little firecracker. She's got so much personality already."
Scroll down to soak up all of the adorableness of Birubi's first days out and about!
Article continues below advertisement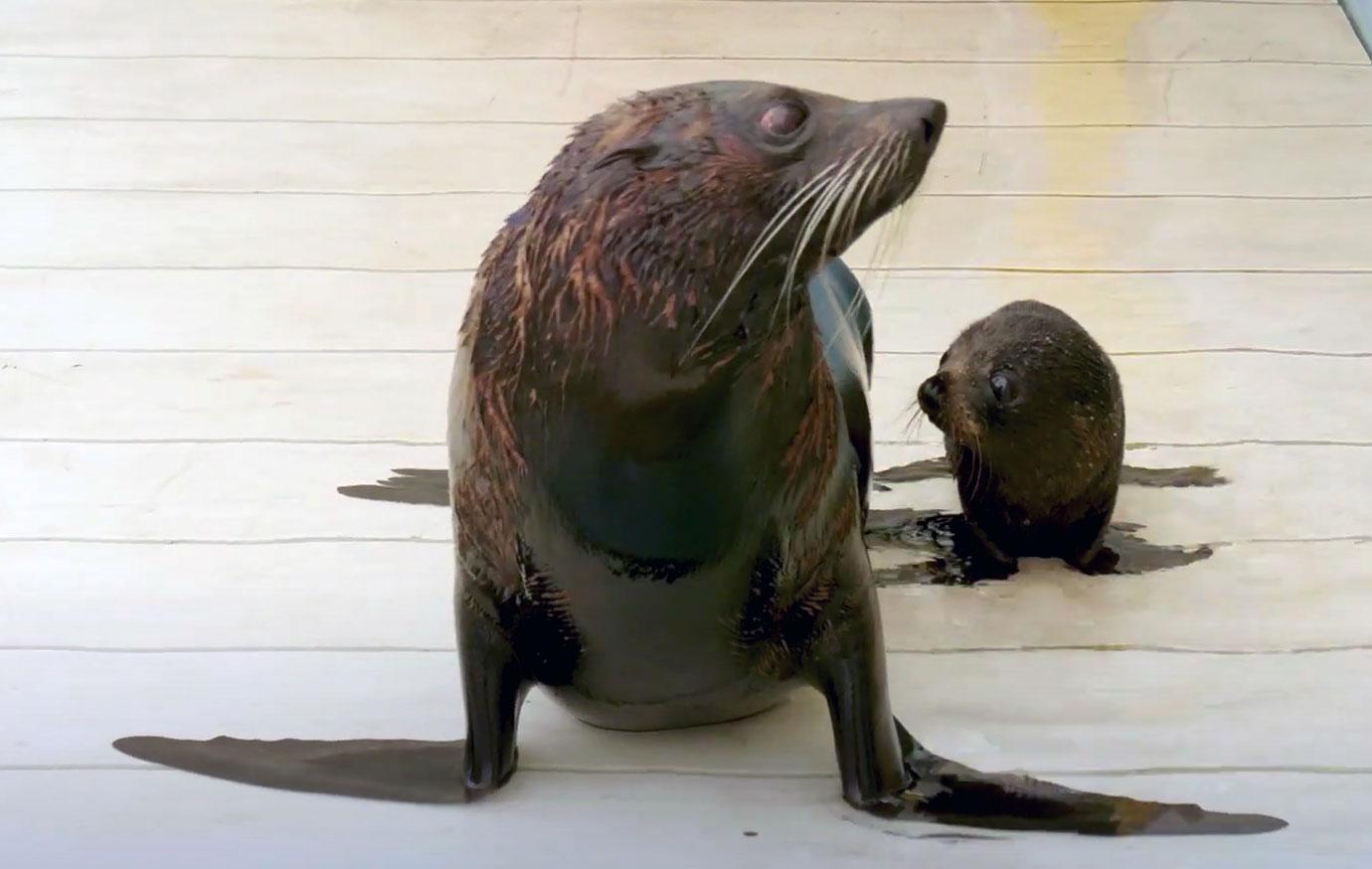 Family time! Mom led the way as she and the baby waded in the shallow waters.

"She loves to follow all of us around and is so intrigued by new people and items," Wright shared of the little one. "It has been such a pleasure to watch Keke become a mother to Birubi, it is so crucial that they continue to be advocates for their wild counterparts."

"She's been able to practice swimming in the back and now she's coming out to the big pool to learn how to navigate around," added Wright.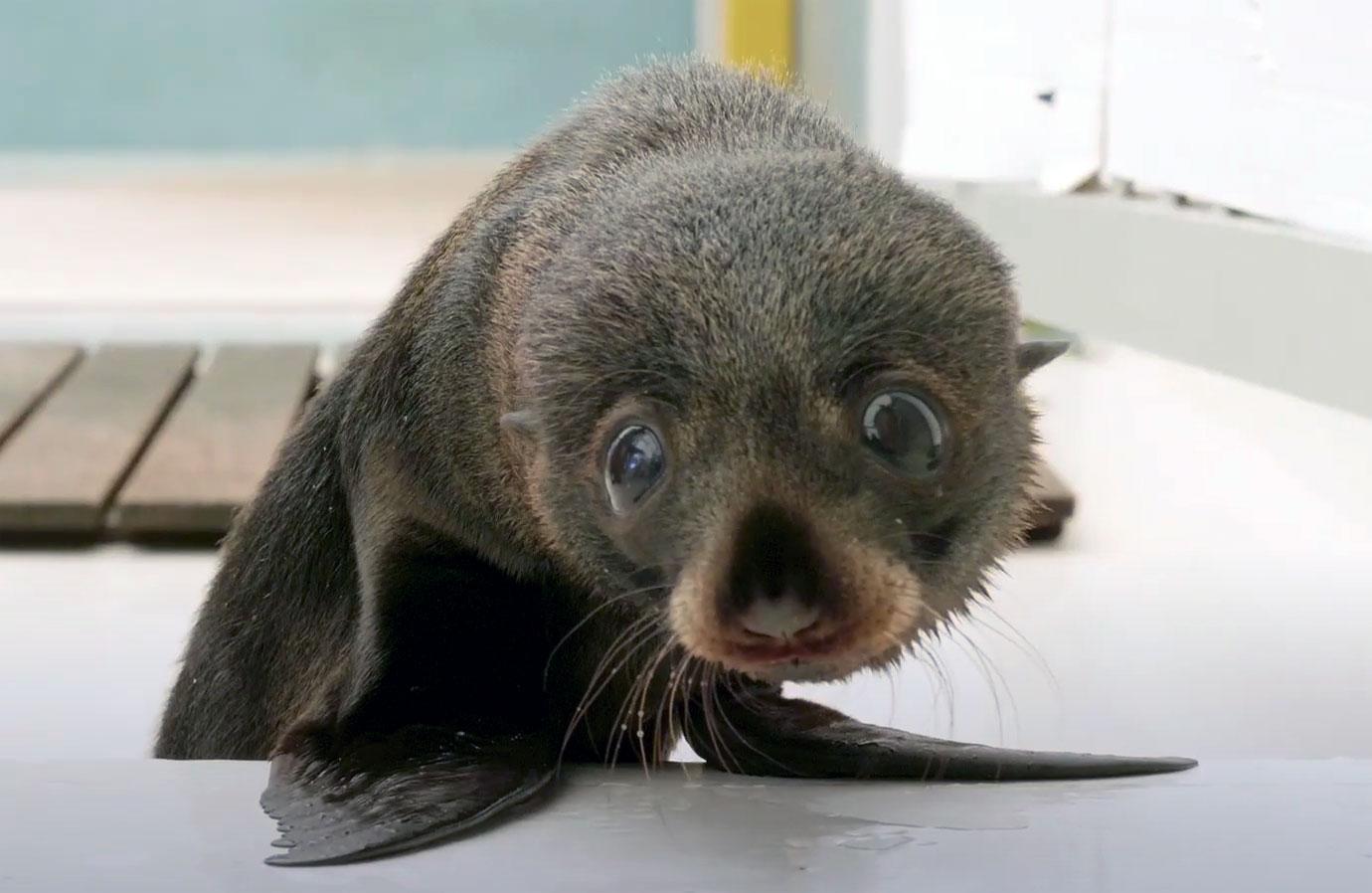 Look at those eyes!

Beforehand, the duo spent their time in a specially built "pupping-facility, which is off display to give them quiet time to allow them to bond," explained Wright, who said it "can take quite a few weeks" for the babies to learn how to swim.

"Our special facility actually has a special floor that we can lower incrementally to have deeper and deeper water, so as pups start to splash around and learn to swim, they're safe the whole way through the process," she revealed.
"She loves to play with all sorts of toys. She loves anything new," the animal expert said. "She's gaining in confidence more and more each day, but she was pretty confident from the start, to be honest. She loves to go for a swim — she porpoises around, splashes around..."

The best time to see Birubi at Taronga's Seal Bay is from 9:30 am-12:30 pm. To learn more about the zoo, visit www.taronga.org.au/buy-tickets.