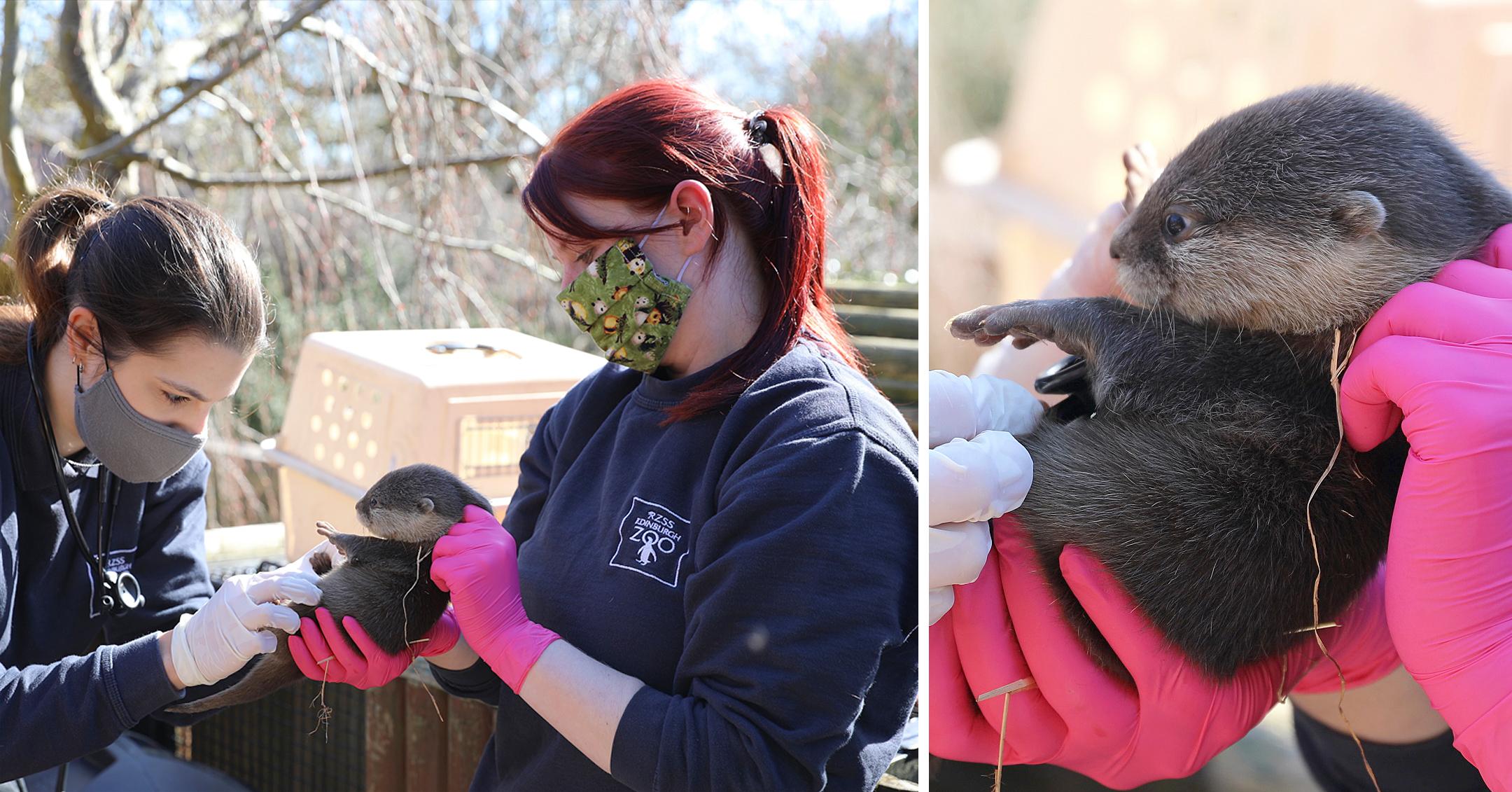 Three Otter Pups Have Their First Checkup At Edinburgh Zoo — See The Paw-sitively Cute Photos!
Three times the cuteness!

On March 31, three Asian small-clawed otter pups at the Edinburgh Zoo received their first check-up — and luckily for us, cameras were there to capture the adorable process.
Scroll down to see the zookeepers care for the little ones!
Article continues below advertisement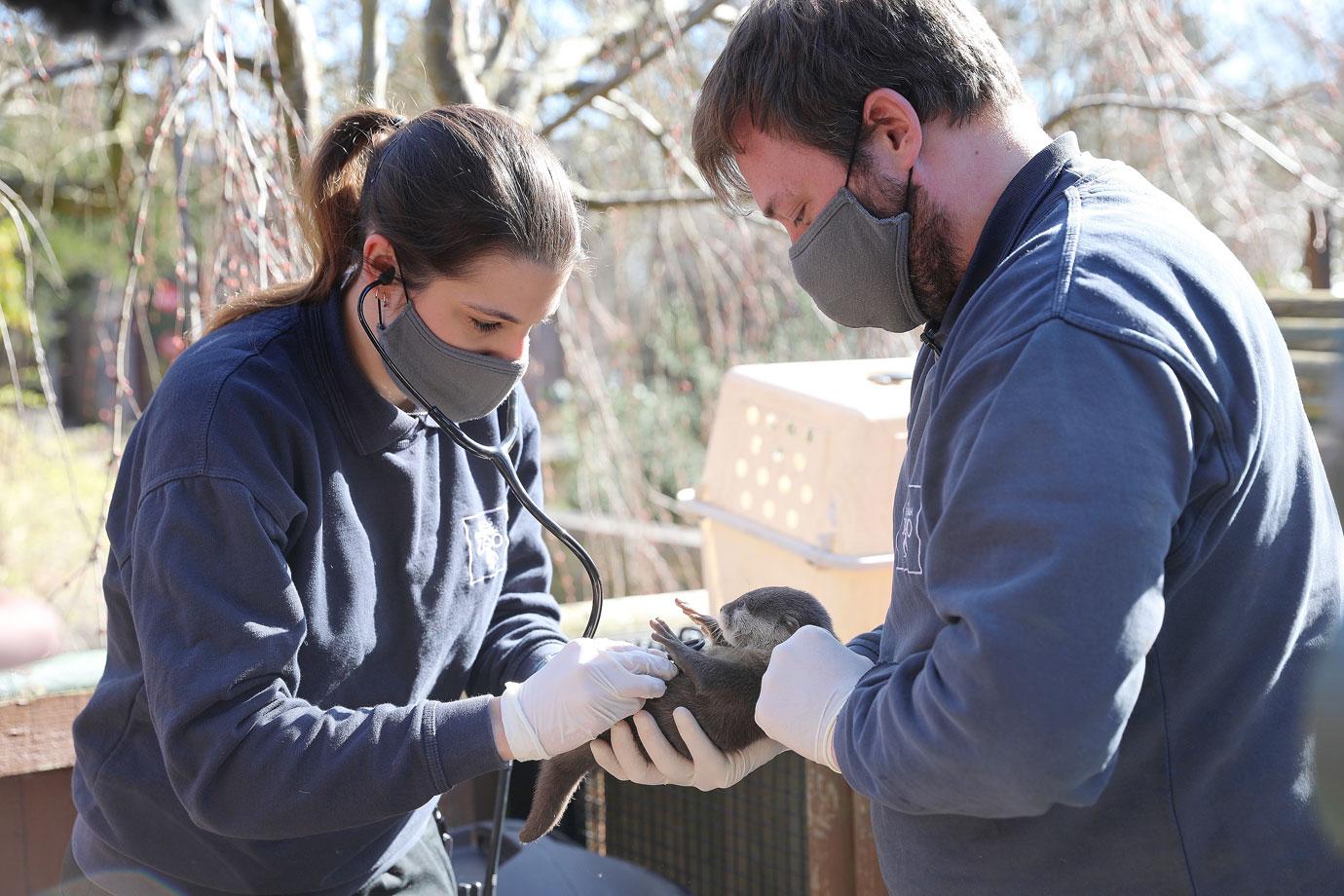 Senior animal keeper Andrew Laing revealed the pups were born in January, but they only just determined that they consist of two boys and one girl. Now, the zoo is asking for the public's help when it comes to naming the trio!

"There are three sets of names we are asking our supporters to choose from: Kadassa, Malang and Han, which are the names of rivers in Asia, [or] Nadi, Sungai and River, which are words that mean river. Or Eden, Clyde and Garry which are the names of Scottish rivers," he shared. "We are excited to see which set of names win the vote on our Facebook page."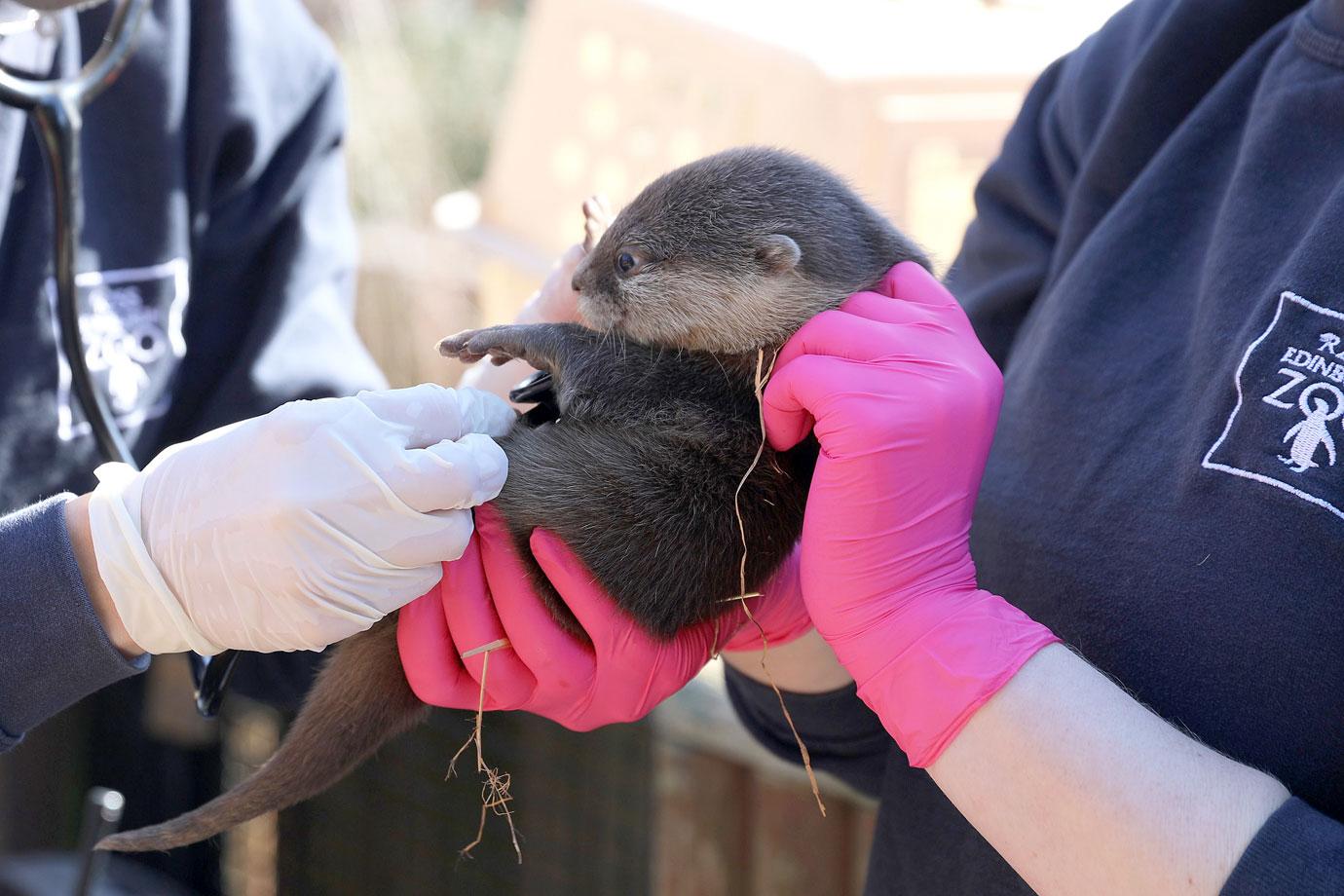 Look at those little paws! The babies are the first littler for the parents, who are named Barry and Luna.

"Barry and Luna arrived at Edinburgh Zoo last year and are already a firm favorite amongst the zoo's visitors," Laing shared. "When Barry and Luna arrived last year, they were quite shy but bonded very quickly and love blossomed."
Article continues below advertisement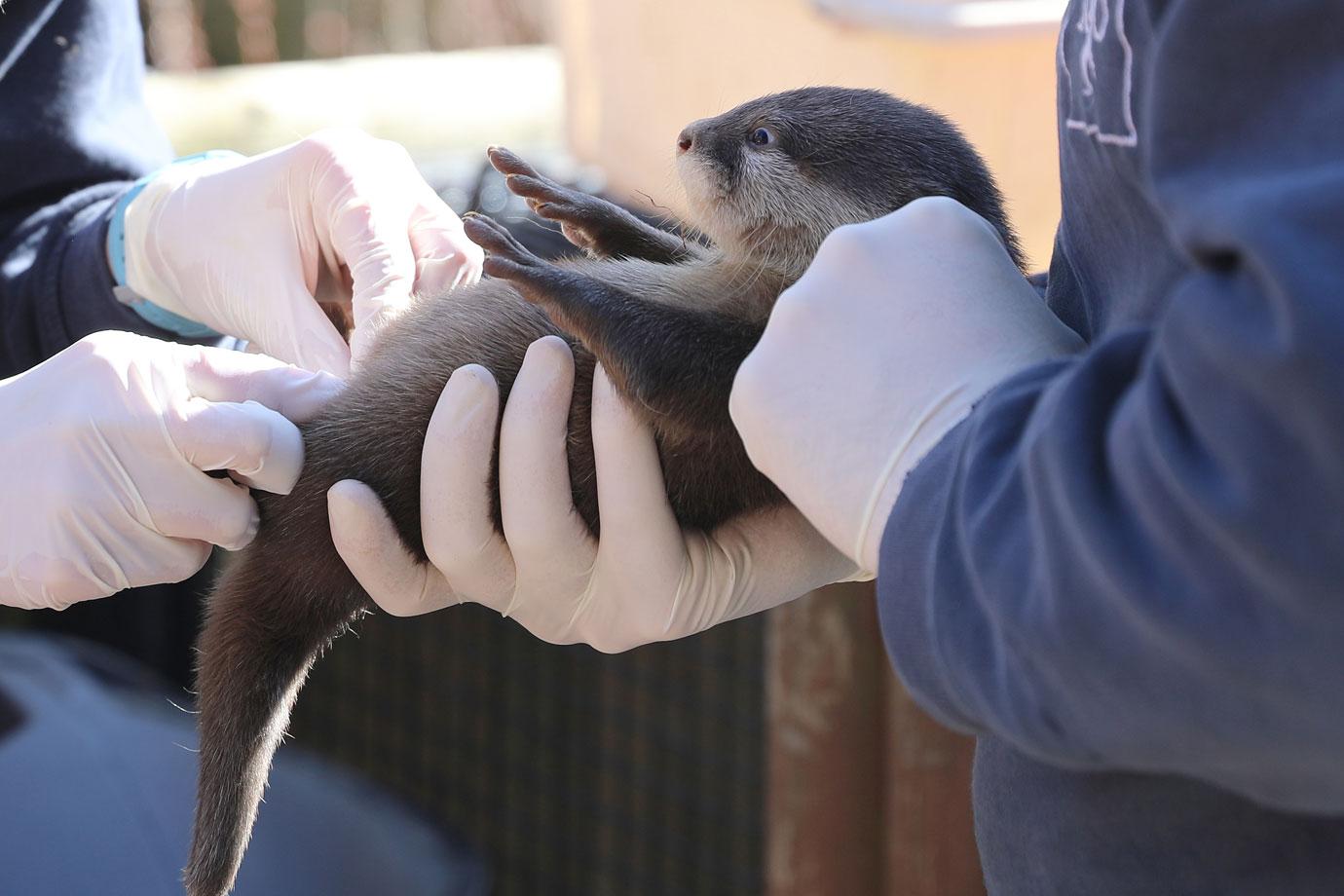 "At just nine weeks old, the pups are still dependent on mum and are spending most of their time in their underground holts," the zookeeper noted. "Lucky visitors might be able to see them exploring their enclosure and learning more about their surroundings in the coming weeks." Fingers crossed!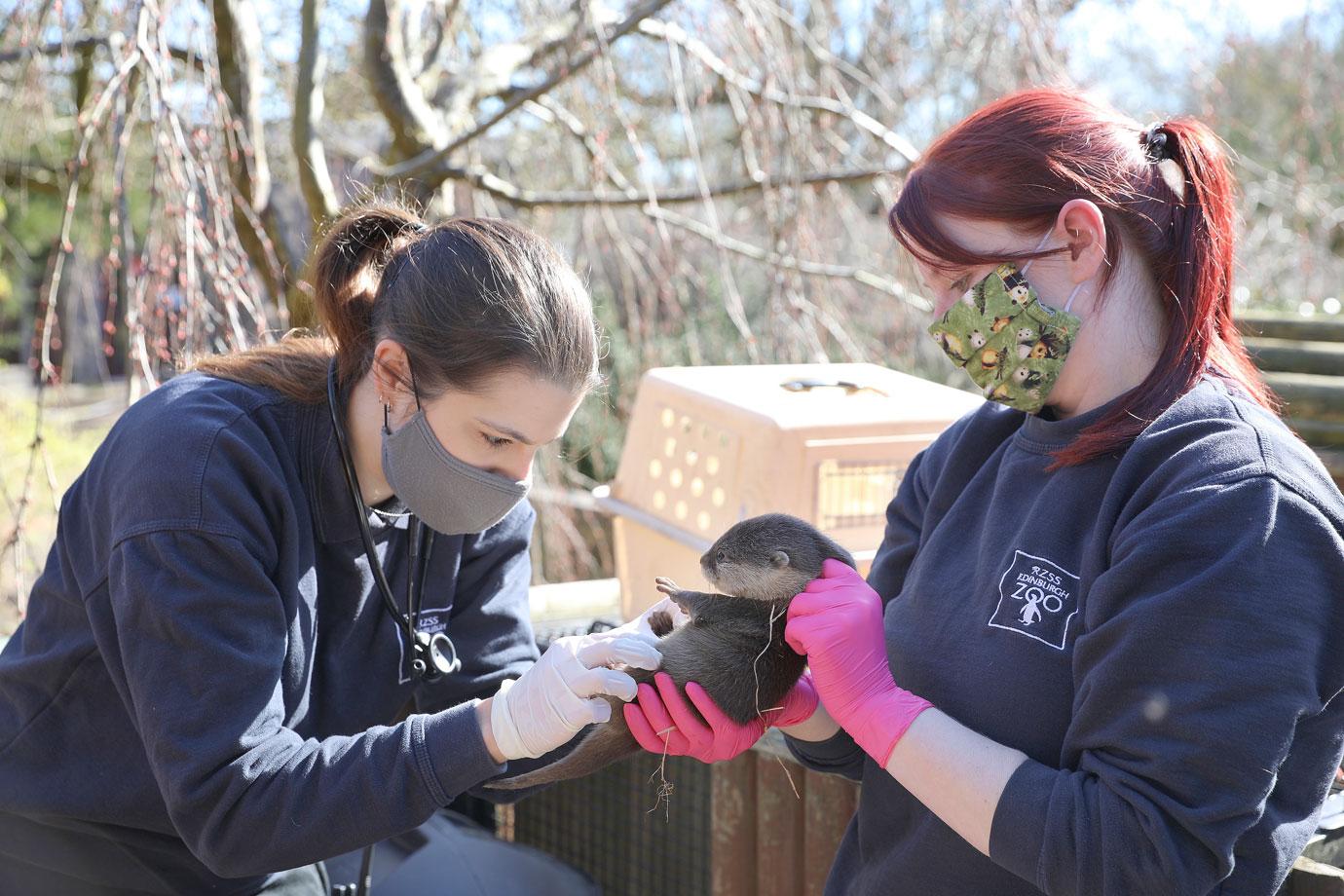 Laing told the press that all three of the animals are "doing well so far."

Overall, the zoo is home to over 1,000 rare animals. "Edinburgh Zoo is one of Europe's leading [centers] of conservation, education and research," their website states. "We work collectively with many other zoos and conservation agencies in the UK, Europe and around the world in co-ordinated conservation [programs], to help ensure the survival of many threatened animal species."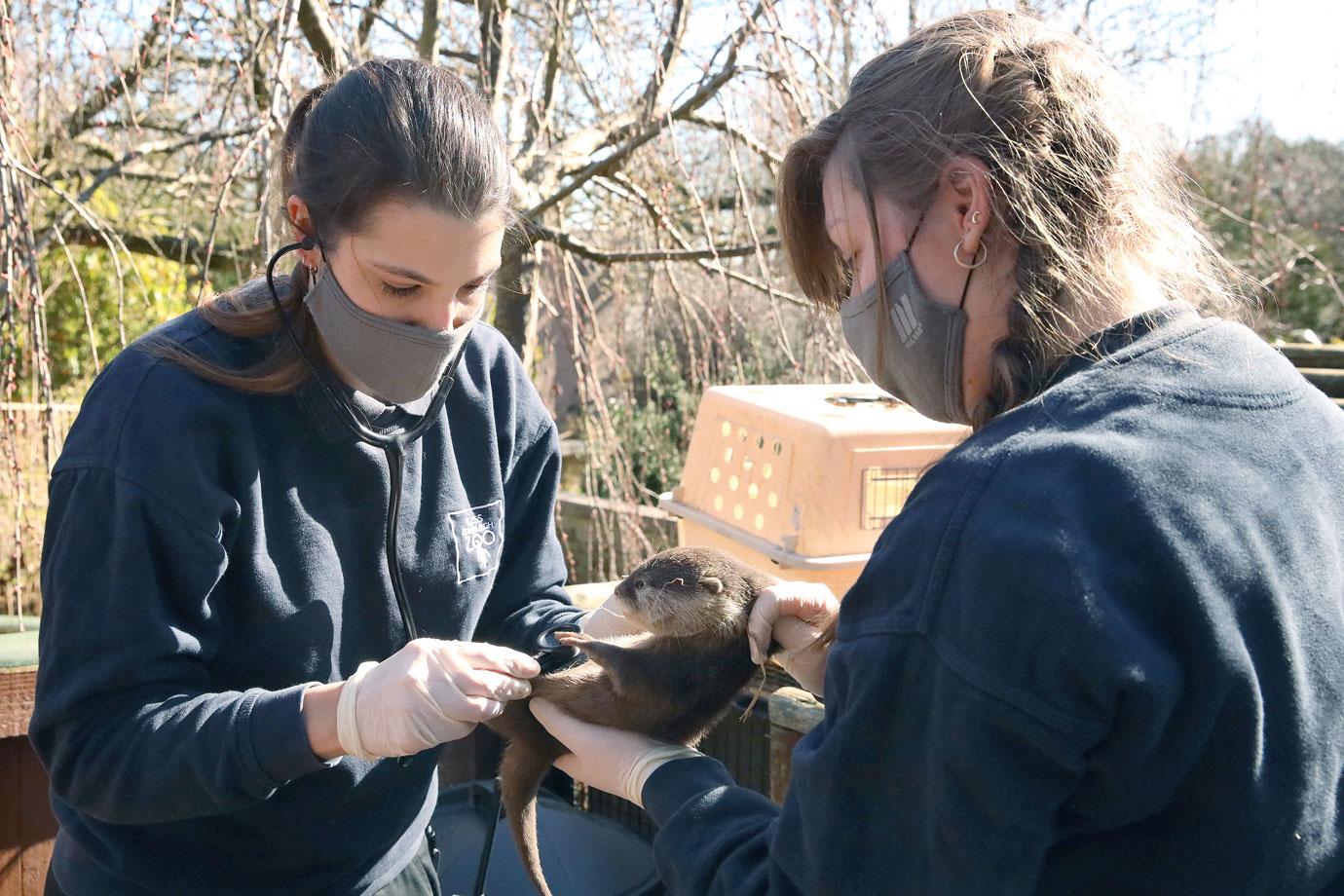 Due to the pandemic, Edinburgh Zoo is currently only open to City of Edinburgh residents.

The 82-acre space, which opened in 1913, is owned by The Royal Zoological Society of Scotland (RZSS).