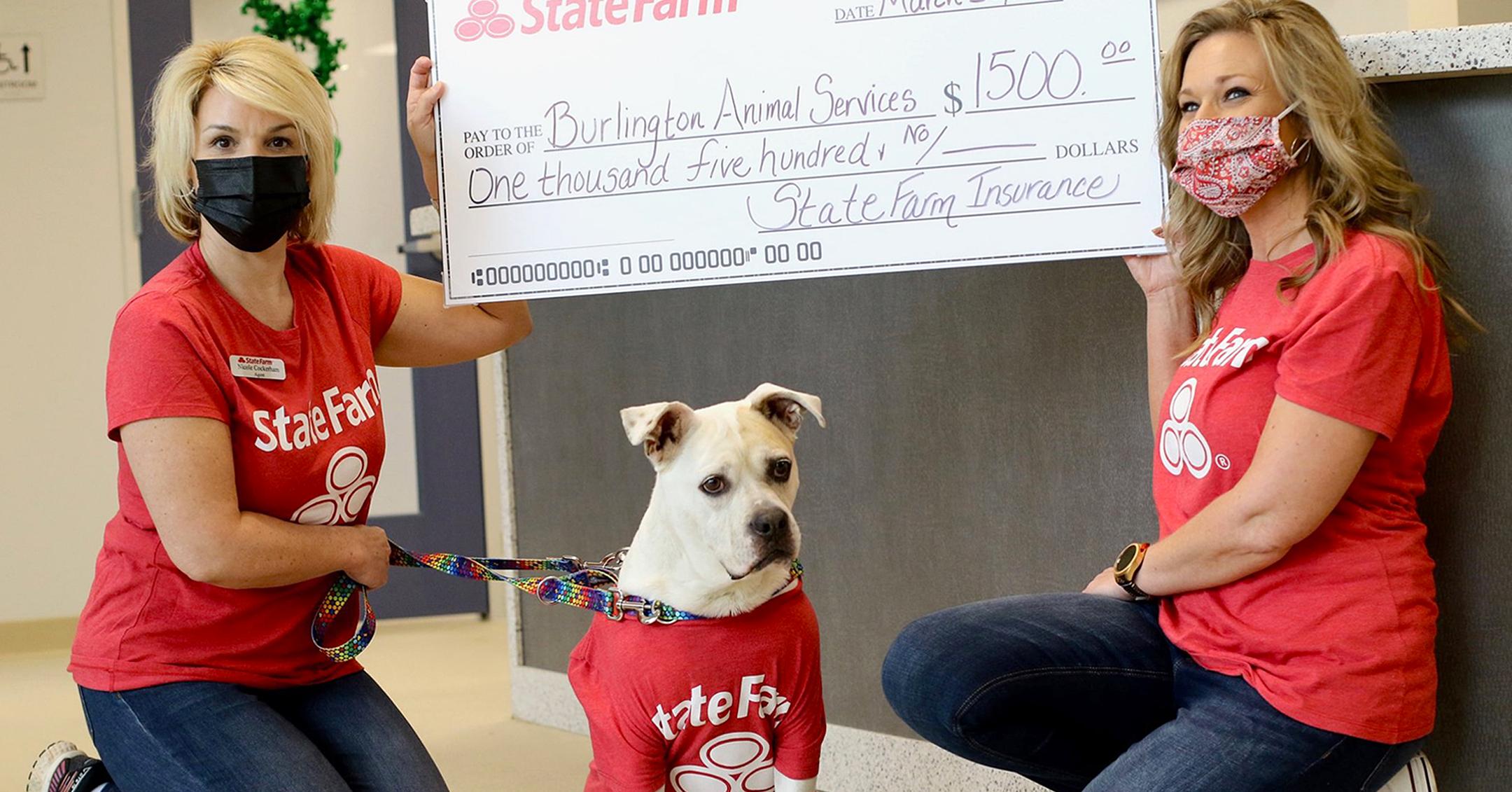 A Good Neighbor & A Good Boy! North Carolina Shelter Pooch Named 'Jake From State Farm' Gets Adopted — See Photos
Jake From State Farm has finally found a fur-ever home — but we're not talking about the actor who stars in the insurance company's popular commercials.

In this scenario, Jake is a lovable dog from a North Carolina shelter!
Article continues below advertisement
Though the 8-year-old pooch had been adopted more than once, a set of unfortunate circumstances forced the families to return Jake back to Burlington Animal Services. But now, a new brood has welcomed them into their homes for good!

The pup was adopted by NC resident Kim Murray, who already was a pet parent to two older dogs.
Article continues below advertisement
"He landed in a good, loving home, and Kim will, without a doubt, take great care of him," a Burlington Animal Services member told PEOPLE.

After hearing the great news, State Farm sent a $1,500 grant to the shelter, in addition to a large donation of leashes, collars and other pet supplies.
According to PEOPLE, the money will be deposited into a medical fund that helps pay for the costs of different procedures that are typically not covered, such as x-rays and heartworm treatment.
Article continues below advertisement
The pup received the funny nickname since he was always smiling, and the staff also began dressing him up in one of the company's red shirts.

His happy-go-lucky-demeanor caught everyone's attention on Facebook, where the shelter advertised that he was up for adoption.
Article continues below advertisement
"Jake from State Farm? Jake the Snake? Cool Jake? Our staff and volunteers love this awesome guy. Jake is eight years young and came to us after his owner passed away," the post read. "He has a happy personality [and] seems to keep a smile on his face. Jake would love to be a part of your life."
The dog was first brought to the rescue center in January, when first responders found him inside his home, though his owner had passed away. He was then taken in by another family, but they were disappointed to have to return him after they lost their house.

The next individual who adopted him ended up bringing him back as Jake didn't get along with their cats. Luckily, Jake's story now has a happy ending!