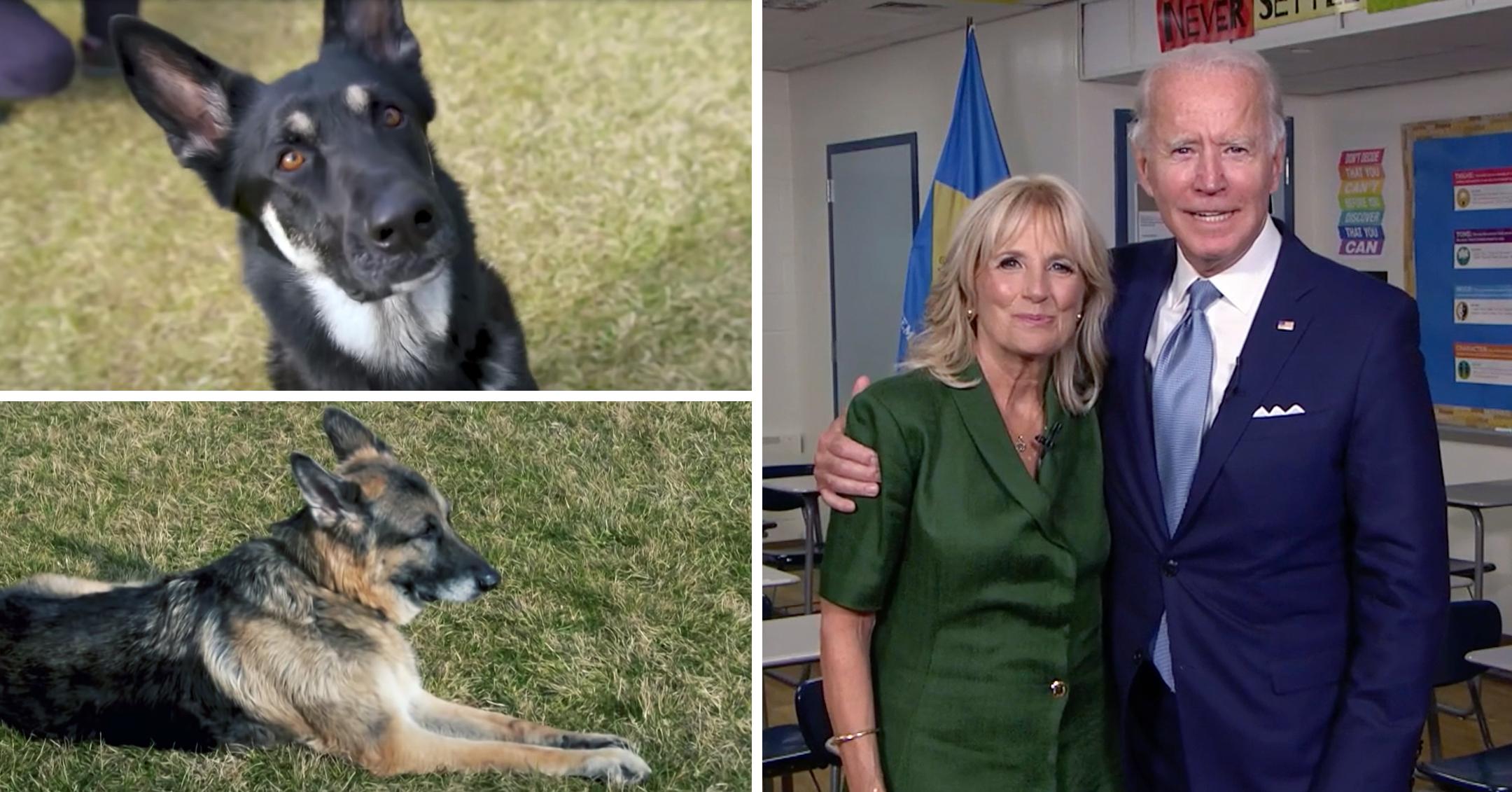 Doggone Cute! First Lady Jill Biden Is Trying To Get Her & President Joe Biden's Dogs 'Settled' Into The White House
First Lady Jill Biden admits that since moving into the White House, she's become "obsessed" with getting her and President Joe Biden's two dogs "settled" into their new home.

"They don't have a favorite spot. They like to be wherever we are," Jill shared with Kelly Clarkson as they toured the historic building. "Even if my door's closed, they're sitting right outside the door like, 'Let me in! Let me in!'"
Article continues below advertisement
The dogs are still in the process of getting acclimated, as the First Lady noted they now have to use an elevator, which "they're not used to." She also said she's trying to get them more comfortable with doing their business on the South Lawn, since whenever they go outside, there are "lots of people watching them."
As Biden showed the The Voice judge around the home, they passed the iconic fireplace where Franklin D. Roosevelt held his famous fireside chats. The pair then made their ways through a set of doors to go outside so Clarkson could meet Champ, 12, and Major, 2, both German shepherds.
"Oh my goodness!" Clarkson gushed as she pet Major. "You are so special."
Article continues below advertisement
Though the pups have friendly and loving attitudes, Jill revealed they don't always follow the rules set out for them. "They're not allowed on the furniture," she laughed. "But of course, Major, I caught him on the couch the other day. But he quickly jumped down." She added that the pooches also love "to run all over" the "beautiful lawn."
Champ became a member of the Biden family in 2008 after the President purchased him from a Pennsylvania breeder, while Major was rescued from the Delaware Humane Association's shelter in 2018.
Three days before the President's January 20 inauguration, the organization held an "indoguration" ceremony for Major over Zoom. More than 7,000 people tuned in for the event, which featured a performance by Josh Groban and raised $200,000 in donations.
Champ and Major are the first pets in the White House since Barack Obama and his Portuguese water dogs Bo and Sunny left, as Donald Trump was the first man in 100 years to not have a pet while in office.