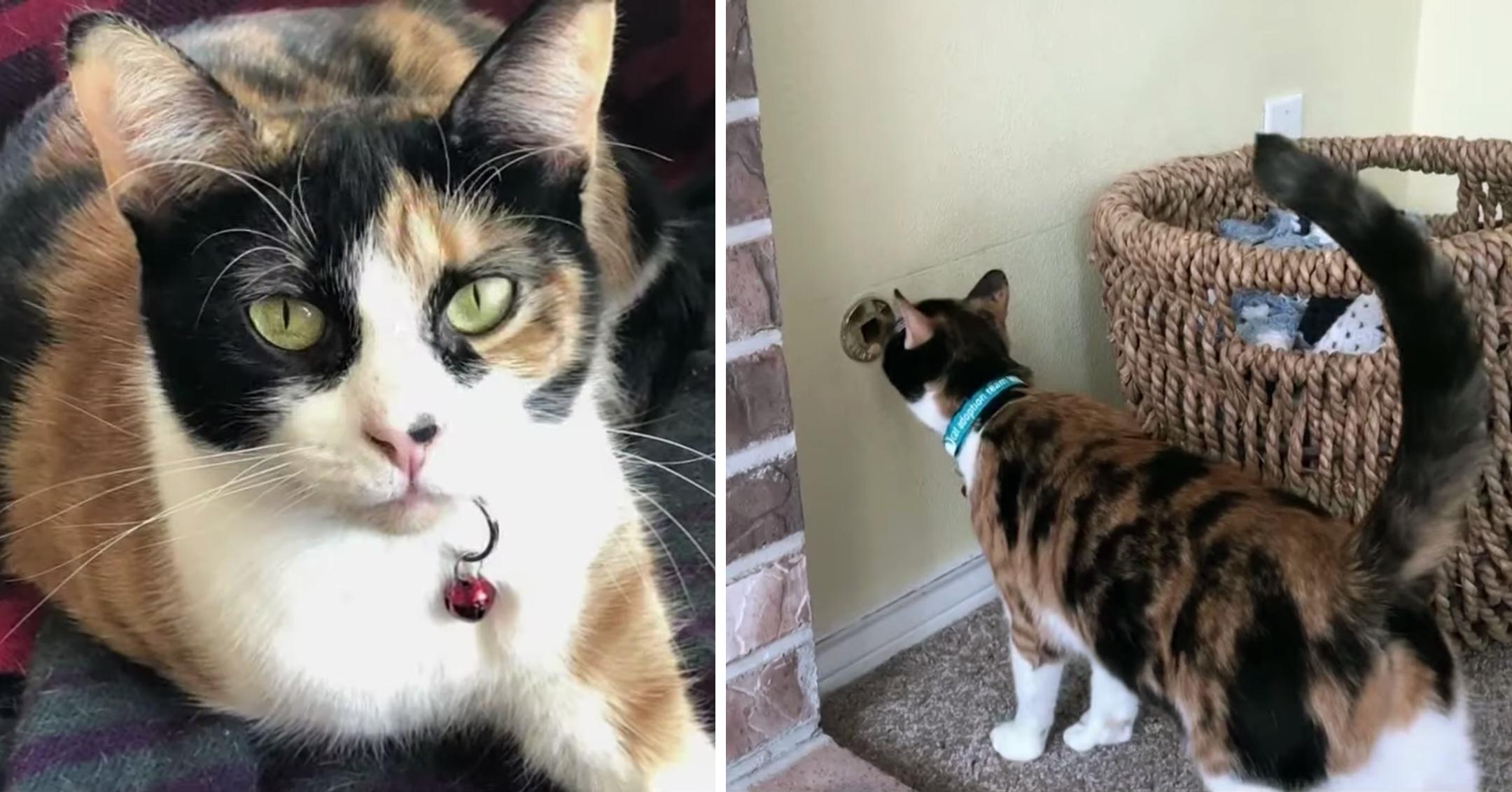 Animal Instincts! Oregon Woman Says Pet Cat 'Saved Our Lives' By Alerting Family Of A Gas Leak
Earlier this month, Oregon resident Sandi Martin was playing with rescue cat Lilly when the feline walked away and started to sniff around a fireplace valve. "I thought that was kind of strange," she recalled. "She'd never done that before."

Though Martin hadn't noticed any out of the ordinary smell, when she leaned down to the area that the feline was inspecting, she noticed a "very, very faint" odor of natural gas. "I didn't really trust my nose," Martin admitted, so she asked her husband, Mike, to come over and sniff the area. He smelled the gas as well.
Article continues below advertisement
Her husband then called up their gas company who told them to open the windows and shut off all of the electronics in the room, including their cellphones. Though their town of Lake Oswego was in the middle of a snowstorm, gas company NW Natural arrived to their house within 20 minutes and confirmed the house was leaking gas.
"He came in and tested it and, in fact, he said it was a dangerous gas leak," Martin said. "So, then he tested all the other sources of gas and went outside and cut off the pipe to the gas there and capped it off and shut down the fireplace."
If it had gone unnoticed, it could have resulted in an explosion or a fire. "Lilly saved our lives," Martin proudly gushed over their furry friend.
Lilly has helped the family out before. According to local news outlet KGW, the pandemic caused Martin to sink into a dark place when the winter came, especially since she wasn't able to visit any family during the holidays.

To brighten her mood, she decided to foster a cat from Cat Adoption Team (CAT), where she and her husband often volunteer. She then came across Lilly, who had three extra toes and was diagnosed with feline leukemia virus (FeLV), which according to the organization, is "an incurable infection that can shorten a cat's lifespan."

After fostering for a period of time, the Martins decided to formally adopt her.