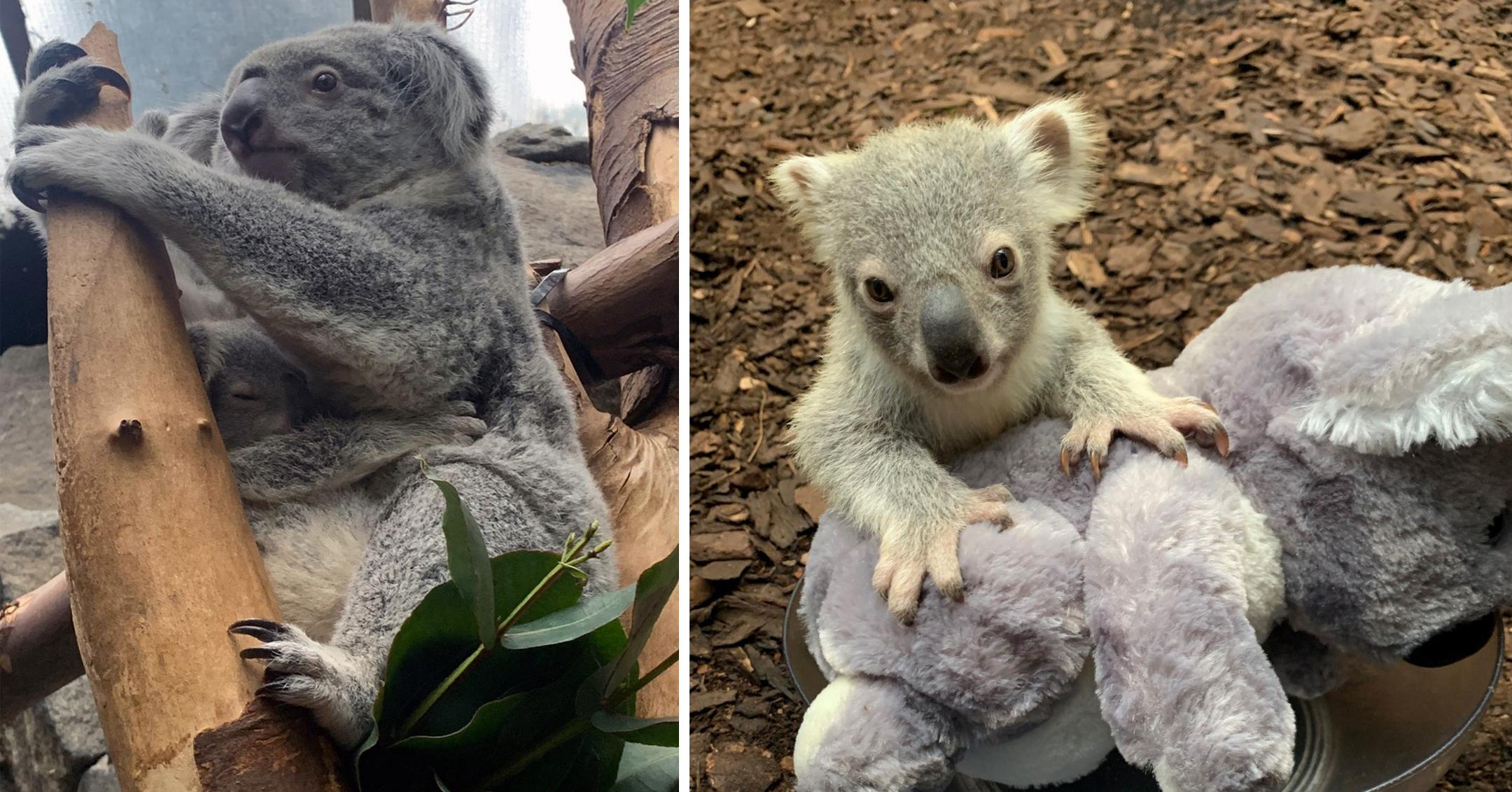 Unbear-ably Cute 8-Month-Old Koala Joey Snuggles Up To His Mama & Plays With Toys During First Public Venture: See Photos!
His big debut! On March 11, the Royal Zoological Society of Scotland's Edinburgh Zoo revealed that the koala joey who was born last June has received a name: Dameeli.

The moniker means "affection" and acts as a tribute to the species' native Australia.
Article continues below advertisement
Up until recently, Dameeli was tucked away in his mom's pouch, as newborn koalas are the size of a jellybean. Once they hit the six month mark, they're ready to be a little more independent and are able to climb out and explore.
Scroll down to see a few adorable photos of Deemali's first few days out in public alongside his mom, Kalari!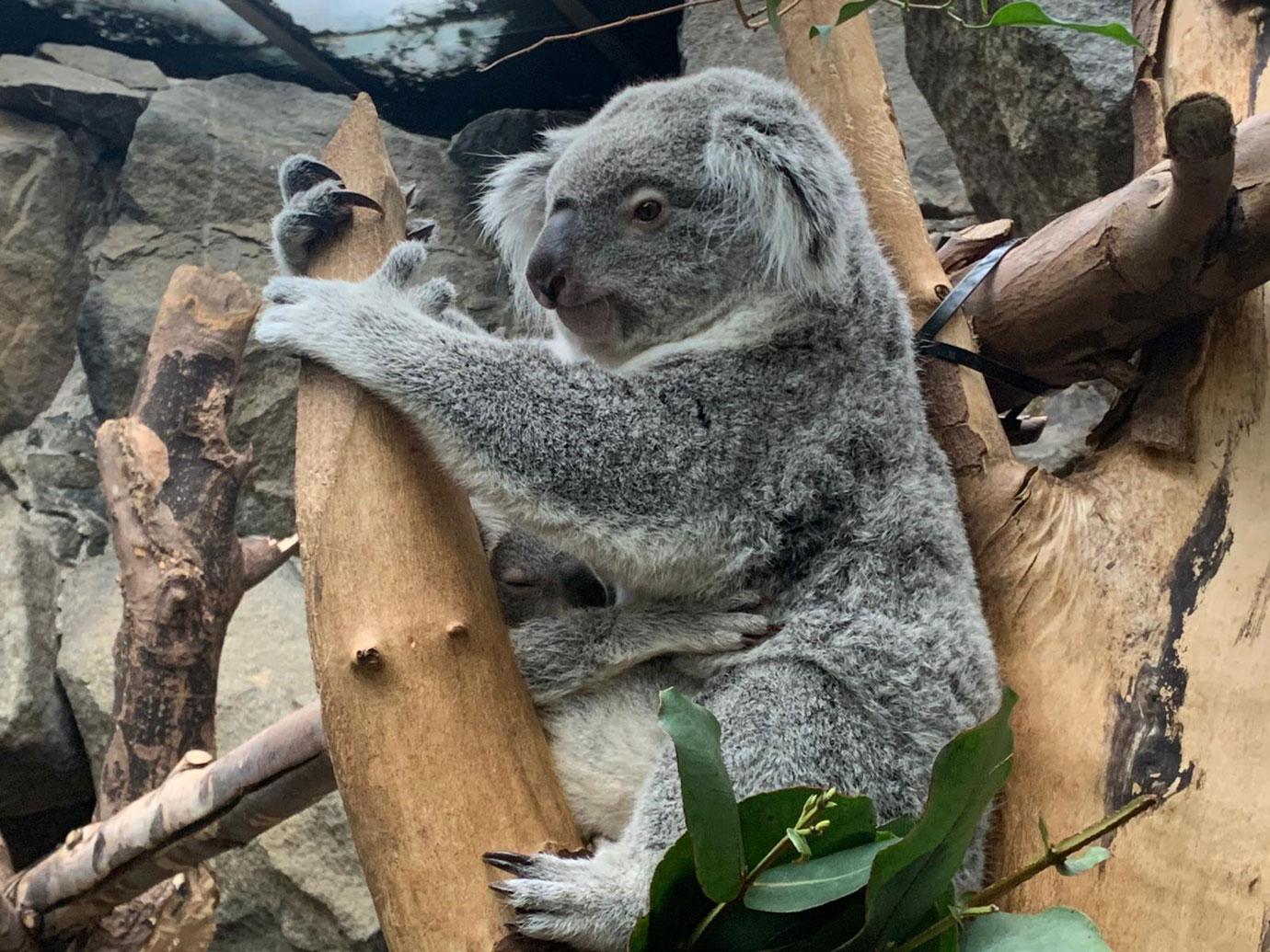 Nap time!

"Dameeli is doing well and grows bigger and more confident every day," shared Lorna Hughes, an animal team leader at the zoo. "At eight months old, he has ventured out of mum Kalari's pouch and will soon start exploring on his own."
Article continues below advertisement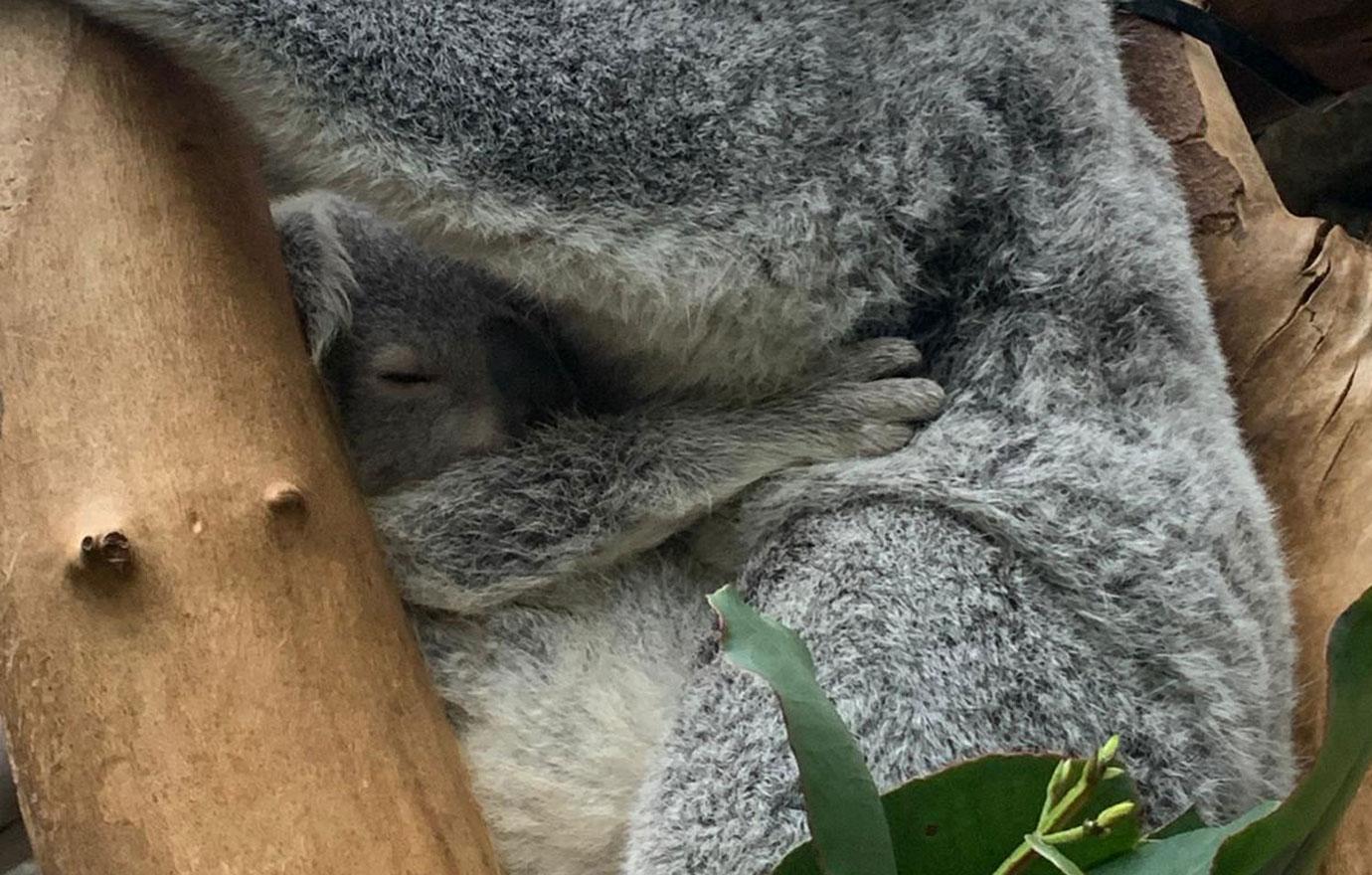 A close-up shot showed the fuzzy baby snuggled up to his mom, who was perched in a branch. Dameeli is currently the only koala joey in the United Kingdom.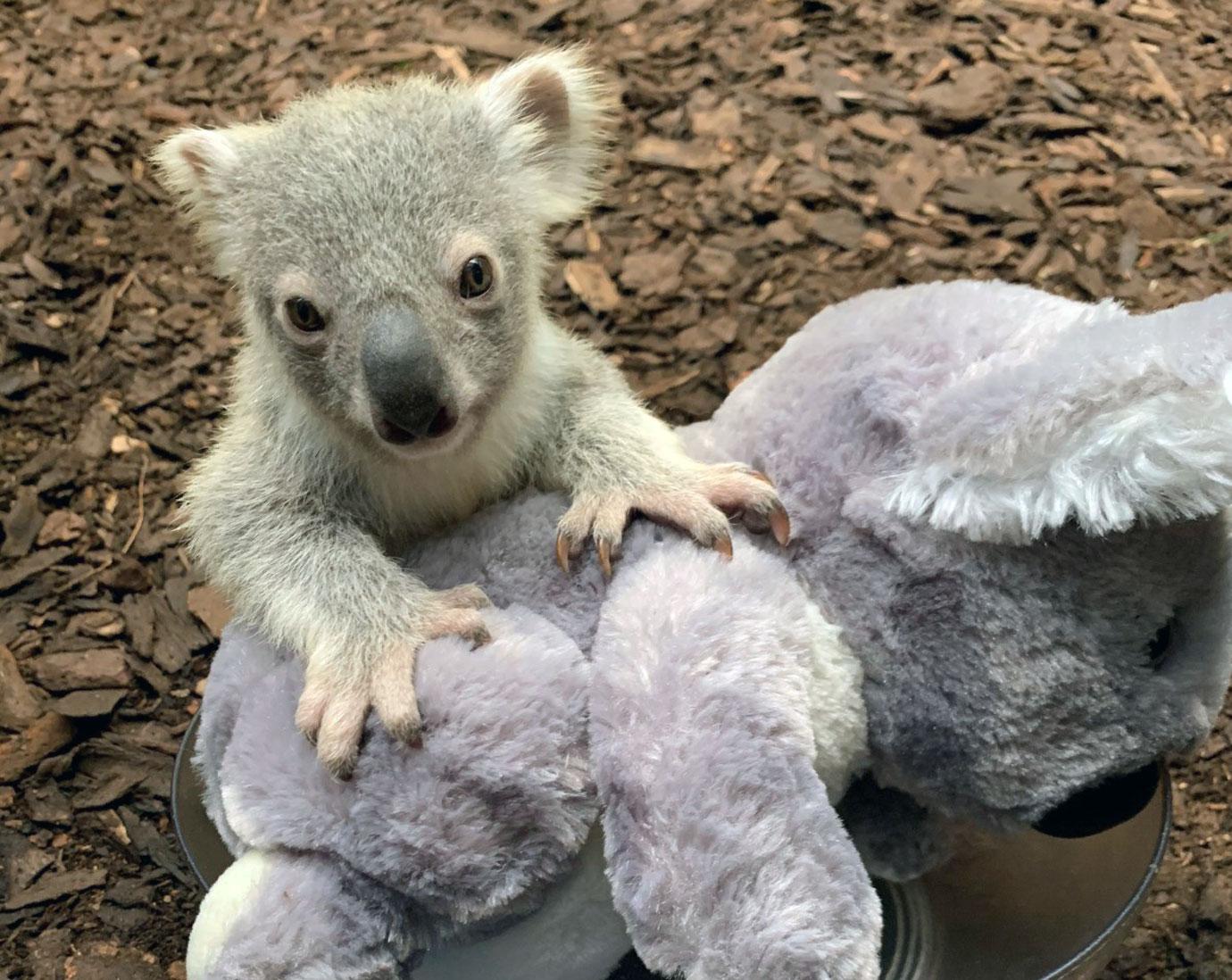 Look at those paws! The little critter gazed right up at the camera while playing with a koala plush that seemed to be even bigger than him in size.

"We wanted to give him a name which would pay tribute to the koala's native home, and sent a list of suggestions to one of our amazing patrons who whittled it down to Dameeli," Horne said.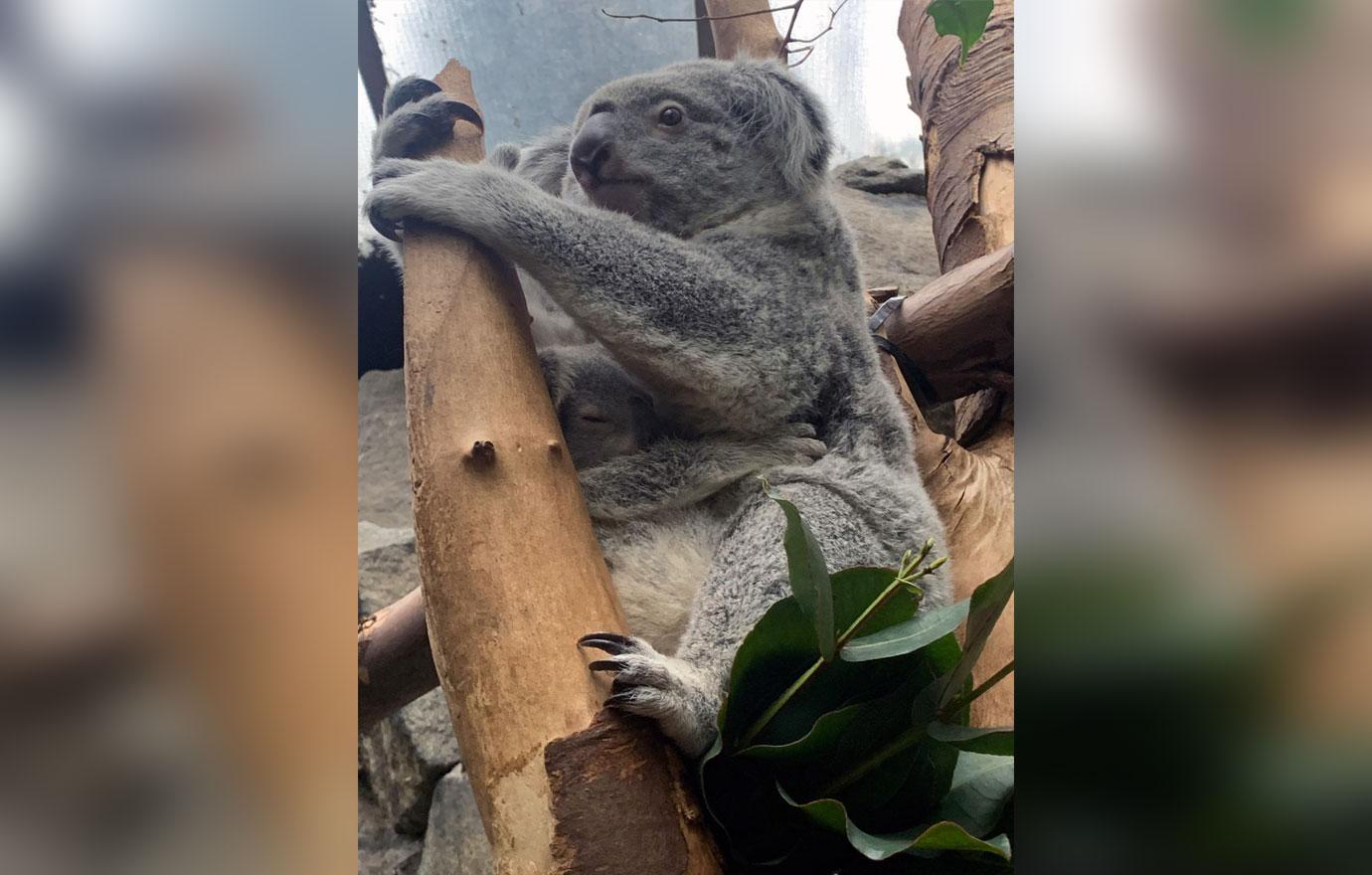 "It has been a hard few months for us as a charity, but the ongoing support from the public, members and patrons has been outstanding," the zookeeper revealed of how the pandemic has effected them. "We are happy to have begun welcoming visitors back and cannot wait until it is safe enough to open our indoor areas so guests can see our adorable new joey. In the meantime, the public can keep an eye on Dameeli's dad, Tanami, on our website's live koala cam."
The Edinburgh Zoo recently reopened with new safety measures in place, but at the moment, only City of Edinburgh residents are permitted.