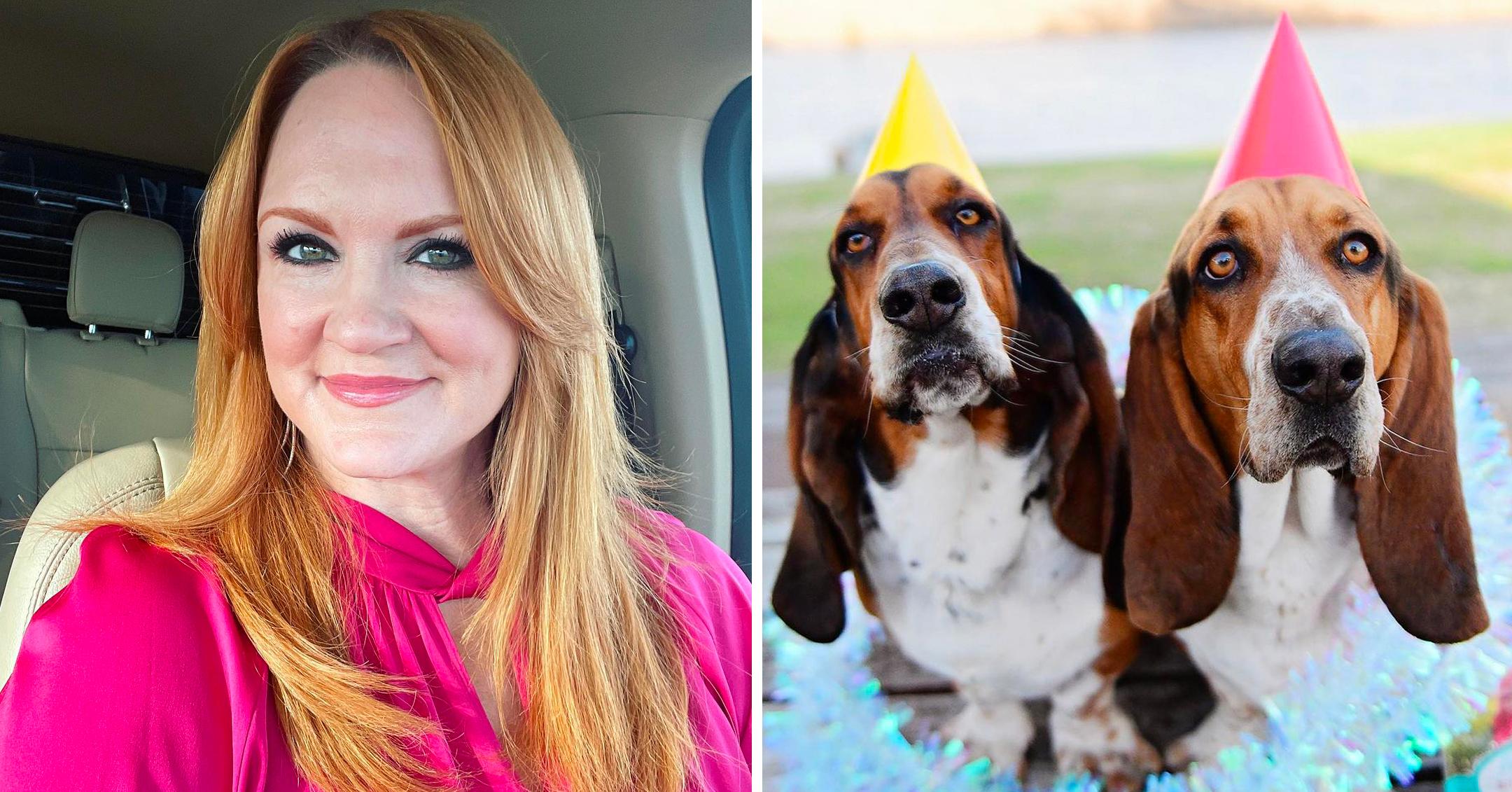 Life Of The Pawty! Pioneer Woman's Ree Drummond Celebrates National Pet Day Early By Throwing A Bash For Her Dogs — See Photos
How can you say no to those faces?! Even though Ree Drummond's dogs might not have asked for a party, the television star kicked off National Pet Day — the holiday is on April 11 — by putting together a celebration for her pets.
Article continues below advertisement
"In case you didn't know, National Pet Day is coming up this Sunday! 🐶 🐩 🐕 To celebrate our favorite doggies here on the ranch, we threw a little party for them. 😂 Complete with party hats, streamers, and presents! My dogs aren't spoiled, why do you ask?" the Pioneer Woman star captioned a slew of photos of her pups wearing hats, streamers and digging in their presents.
"P.S. If you're wondering how we got these silly boys and girls to sit still for this long, my new @purina Jerky treats were definitely involved. They're amazing, check 'em out!" she added.
Article continues below advertisement
Of course, people couldn't get enough of the pawsitvely cute moment. One person wrote, "How adorable!!!! 🎉 🐾 😍," while another echoed, "❤️🙌 awesome photo." A third user added, "You are an amazing cook but equally amazing photographer!!"
Article continues below advertisement
The author has seven dogs — yes, really! — and she is especially fond of basset hounds.
"My first dog, when I was 3 years old, was a basset hound. And a basset hound was the first dog Ladd [Drummond] and I got as a married couple. I've loved Basset hounds all my life!" Ree gushed about the animals. "Their excess skin, floppy ears, droopy eyes and hilarious personalities keep me entertained and make my heart leap."
Since Drummond adores dogs, it only made sense that she partnered with Purina, a pet food company in 2019, in order to create samples of her Pioneer Woman dog treats inside bags of Purina One dog food.
Article continues below advertisement
"Making treats for the four-legged members of my family was just such an authentic extension of my business and what I do," she told Fox News. "Because our dogs are really a part of the Drummond family and so they love the treats. They love being official taste testers. That was the fun part for them."
In addition to her pups, the red-headed beauty also has two barn cats named Kitten Kitten and Kitty Kitty.
"But we only see one of them on a regular basis," she previously revealed after a fan asked if the cats get along with the dogs. "The one that we do see gets along great with the dogs. He cuddles with Duke, especially when it's cool outside — it's funny. They're unlikely bedfellows. We call him Kitten Kitten."