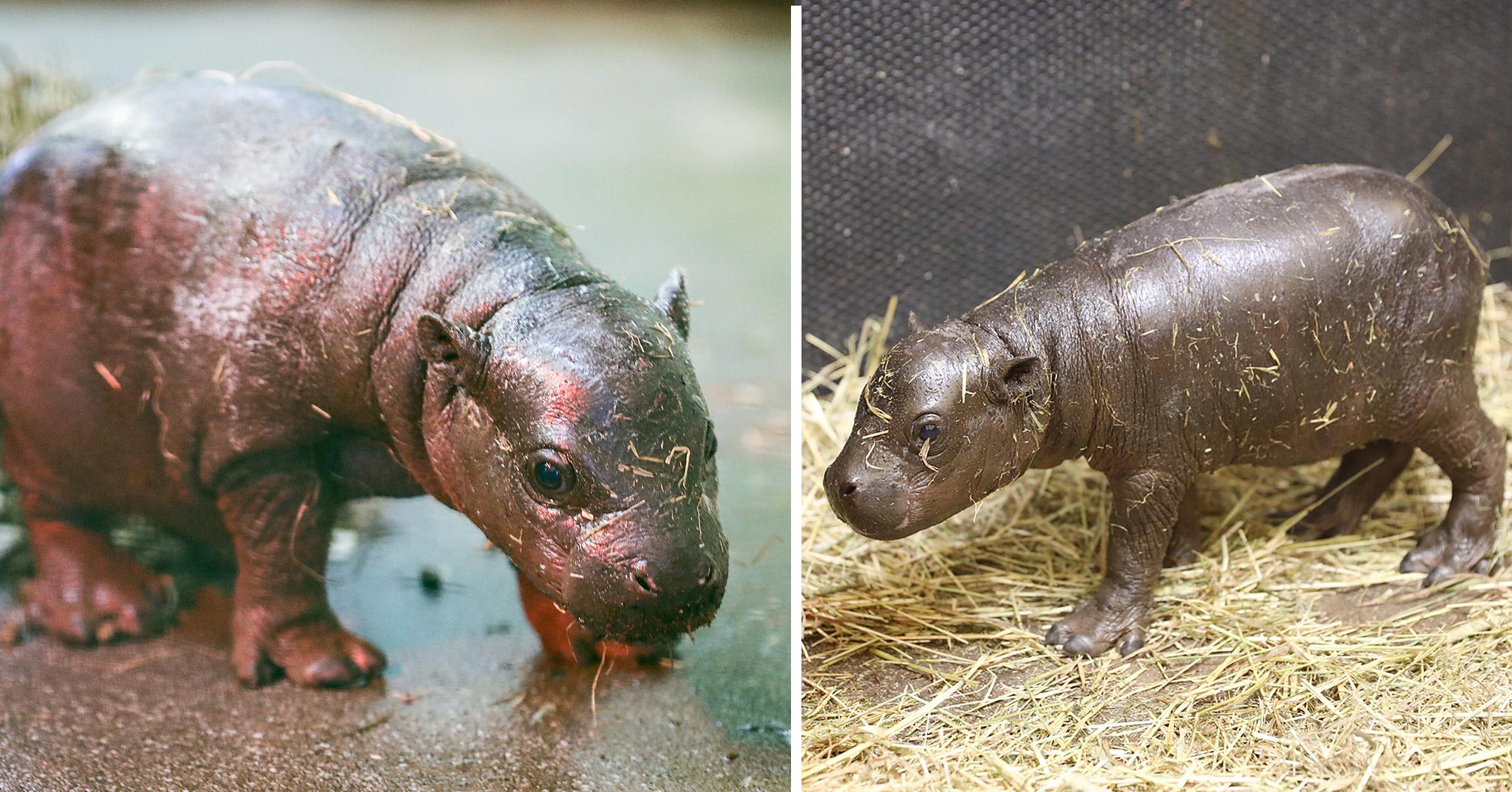 Special Delivery! Check Out The First Photos Of The Endangered Pygmy Hippo Calf Born At Edinburgh Zoo
Squee! On April 17, the Royal Zoological Society of Scotland's Edinburgh Zoo announced that pygmy hippos Otto and Gloria had welcomed a baby girl. While the addition of any animal is exciting for the staff, this one is monumental since the breed is endangered.
Article continues below advertisement
"Our new arrival is doing really well and is growing stronger and more confident every day," shared hoofstock team leader Jonny Appleyard.
Scroll down to see the first photos of the zoo's new bundle of joy!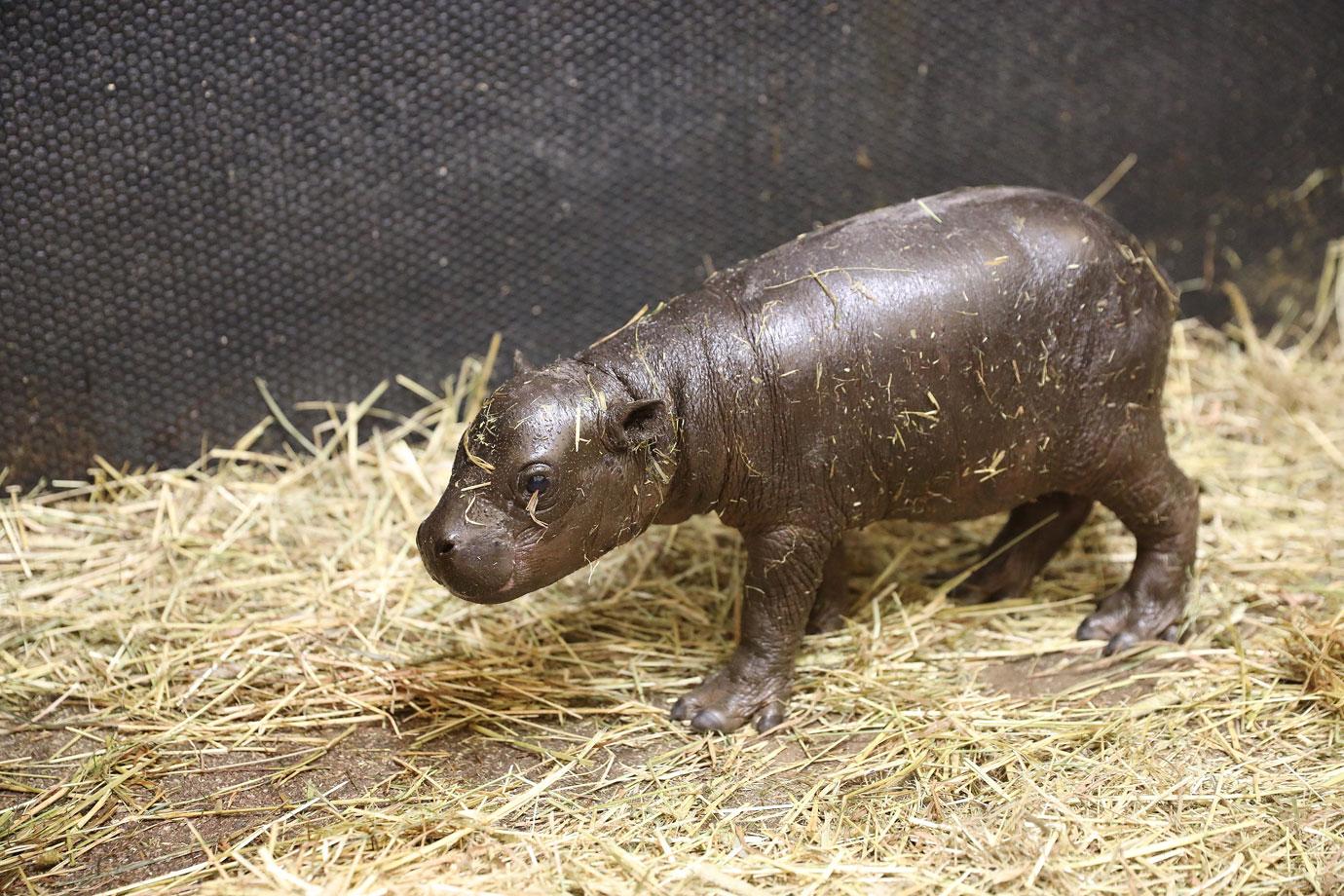 Hay, there!

"As she is still so young, we are limiting opening hours and numbers in our indoor viewing area to give the calf and mum Gloria some time to get used to visitors," Appleyard noted. "The first 30 days are critical for her development, so we'll be keeping a close eye on them both at this sensitive time and plan to name her in the coming weeks."
Article continues below advertisement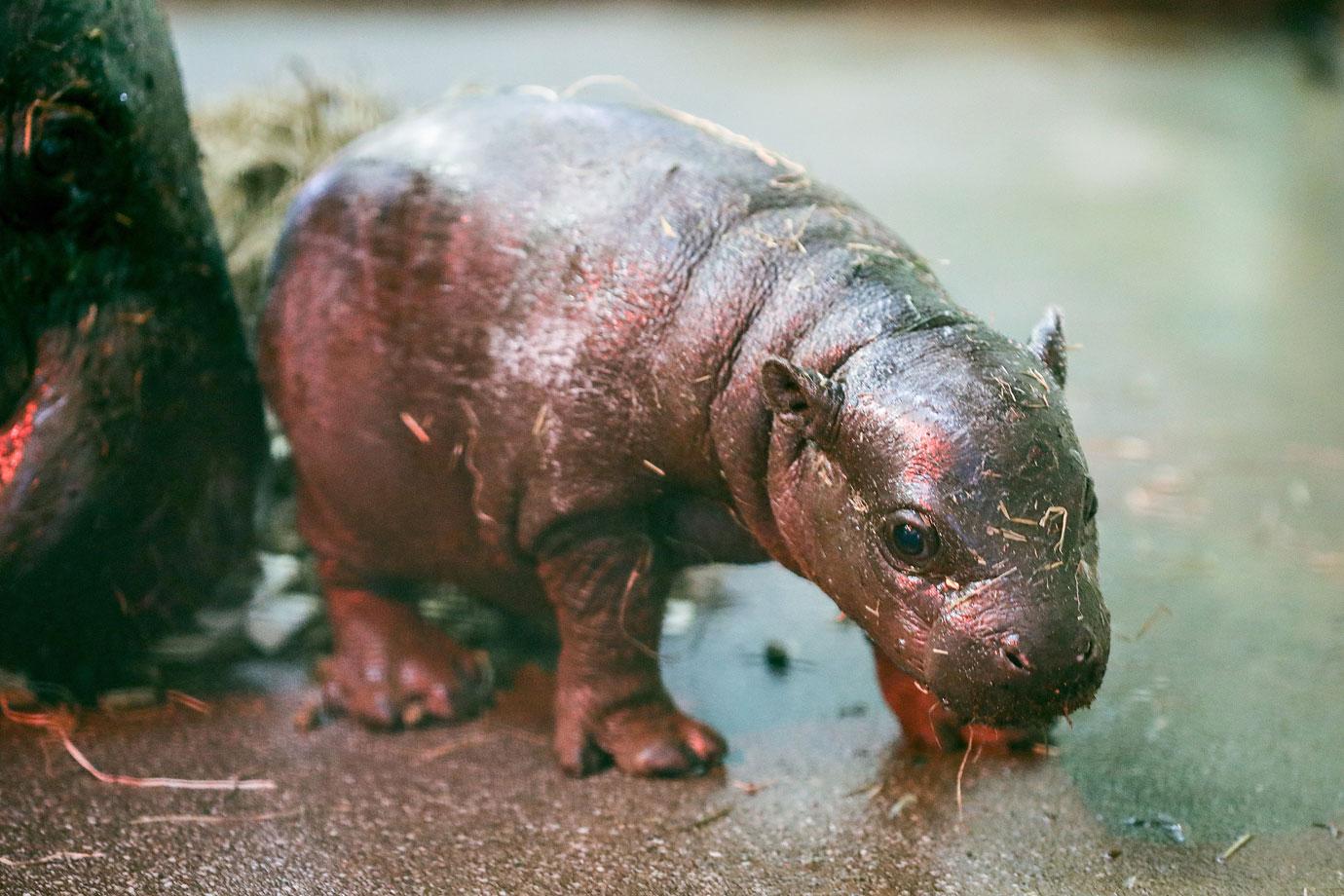 The calf stared down the camera after a romp in the hay.

"Populations are declining rapidly due to habitat destruction caused by logging, farming and human settlement," the organization shared. "Pressures from wars in the hippos' native range are another dire threat. Sadly, pygmy hippos are also increasingly being threatened by bushmeat hunters."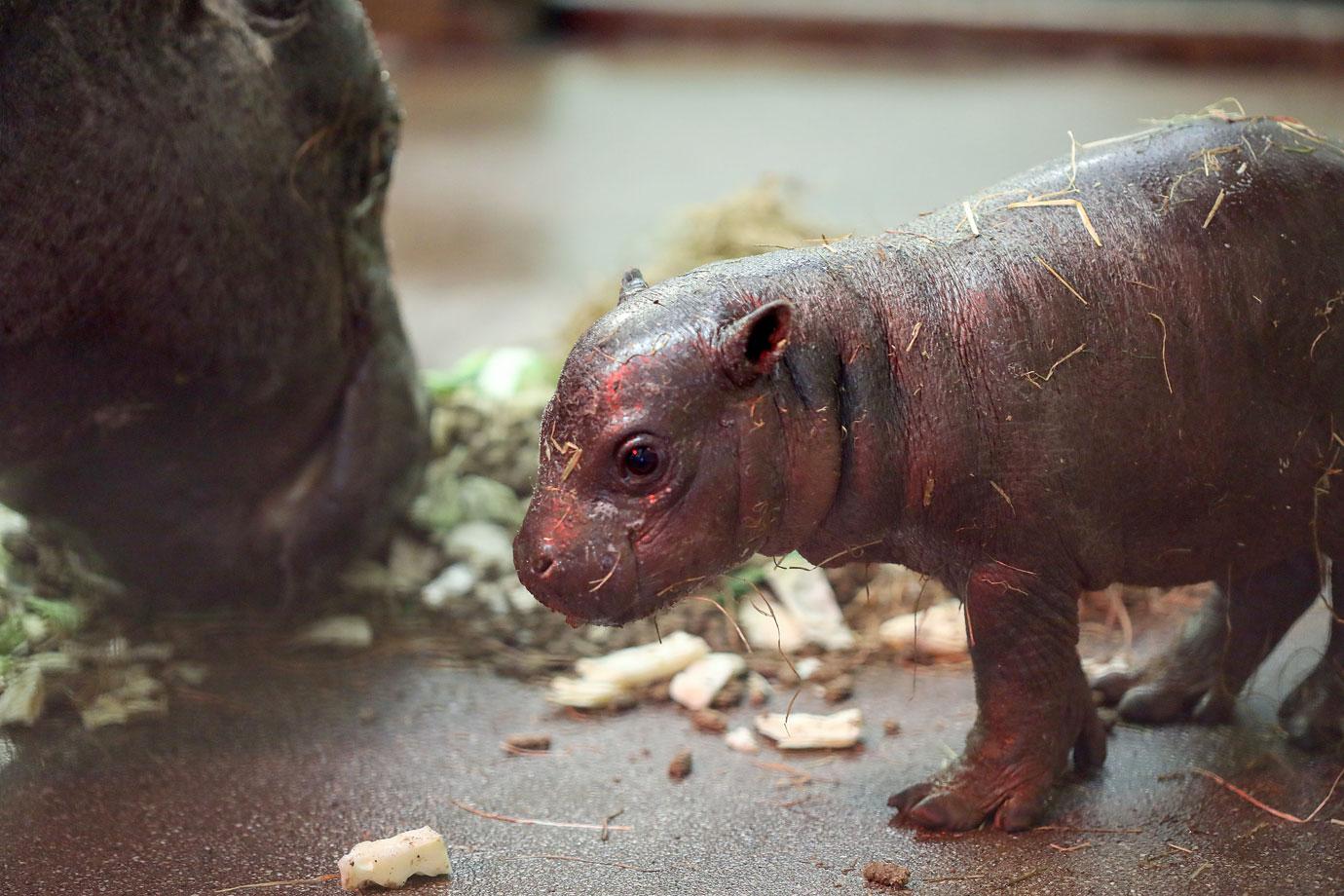 Time for lunch!

"Pygmy hippos are herbivores. They uproot swamp plants which they bite with their lips and crush hard fruit with their teeth and strip leaves from shrubs and trees," the zoo revealed. "They also eat leaves and grasses."
Article continues below advertisement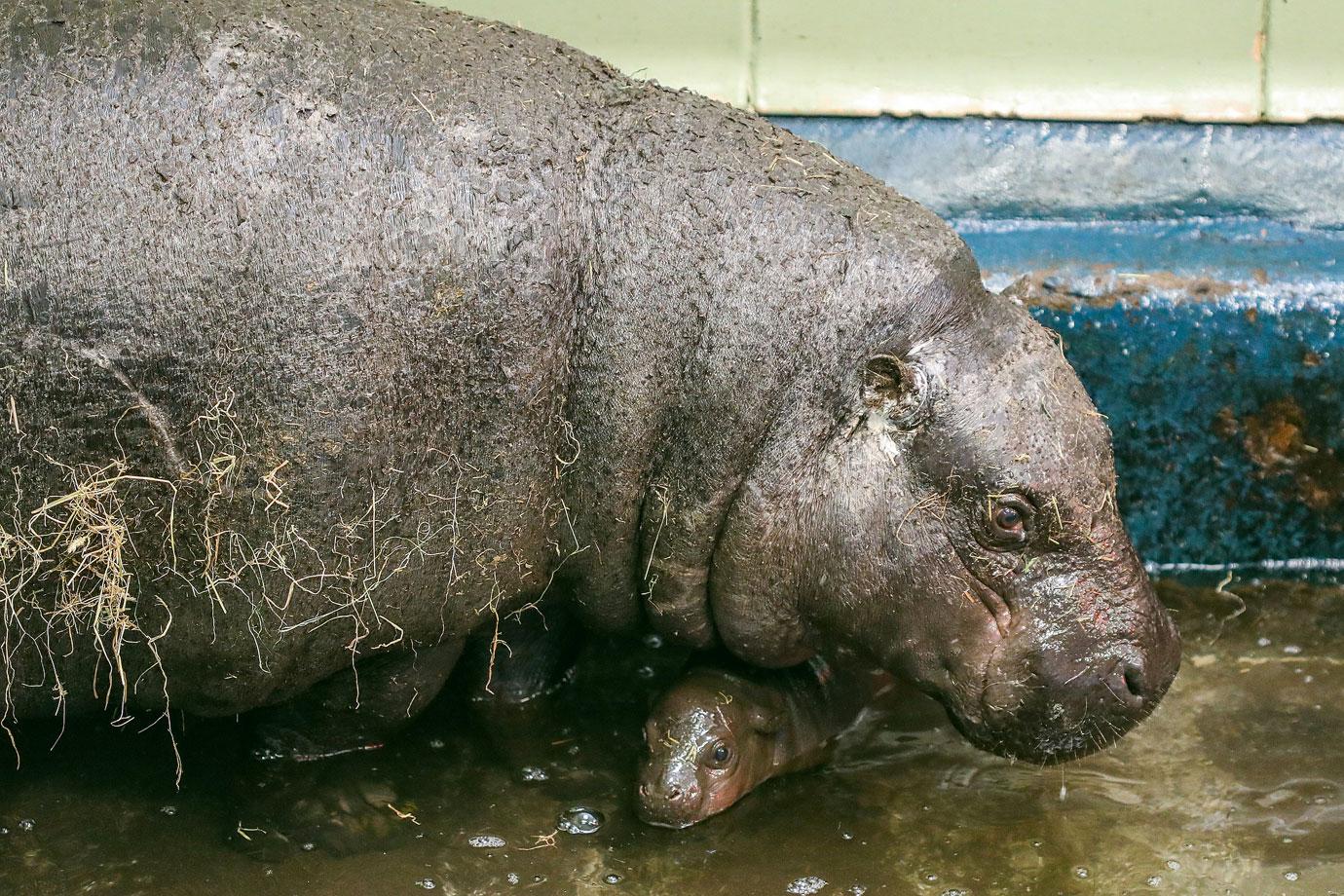 One of the parents looked protective of their little one, who cuddled up underneath them. For at least the first two years of the calf's life, they'll be attached at the hip with their mom, who teaches them how to swim.

Though the adult is humongous, the pygmy — which is native to West Africa — is actually the smallest of the species!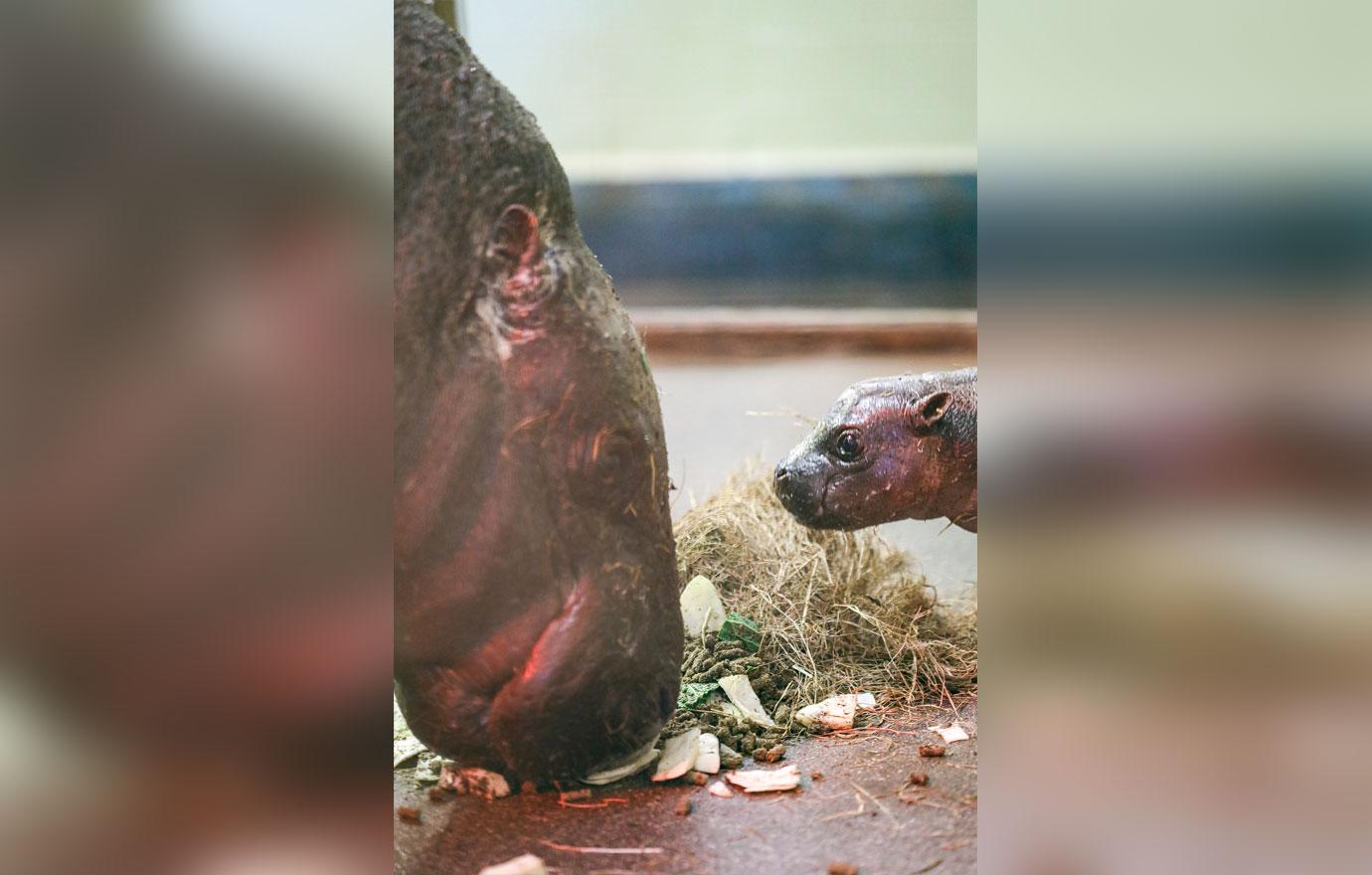 "It has been great to be able to welcome our wonderful visitors back to the zoo and hope it won't be long before they can spot our little calf," Appleyard stated. "Every visit helps care for our amazing animals, like our pygmy hippos, and protects threatened species in Scotland and across the world."