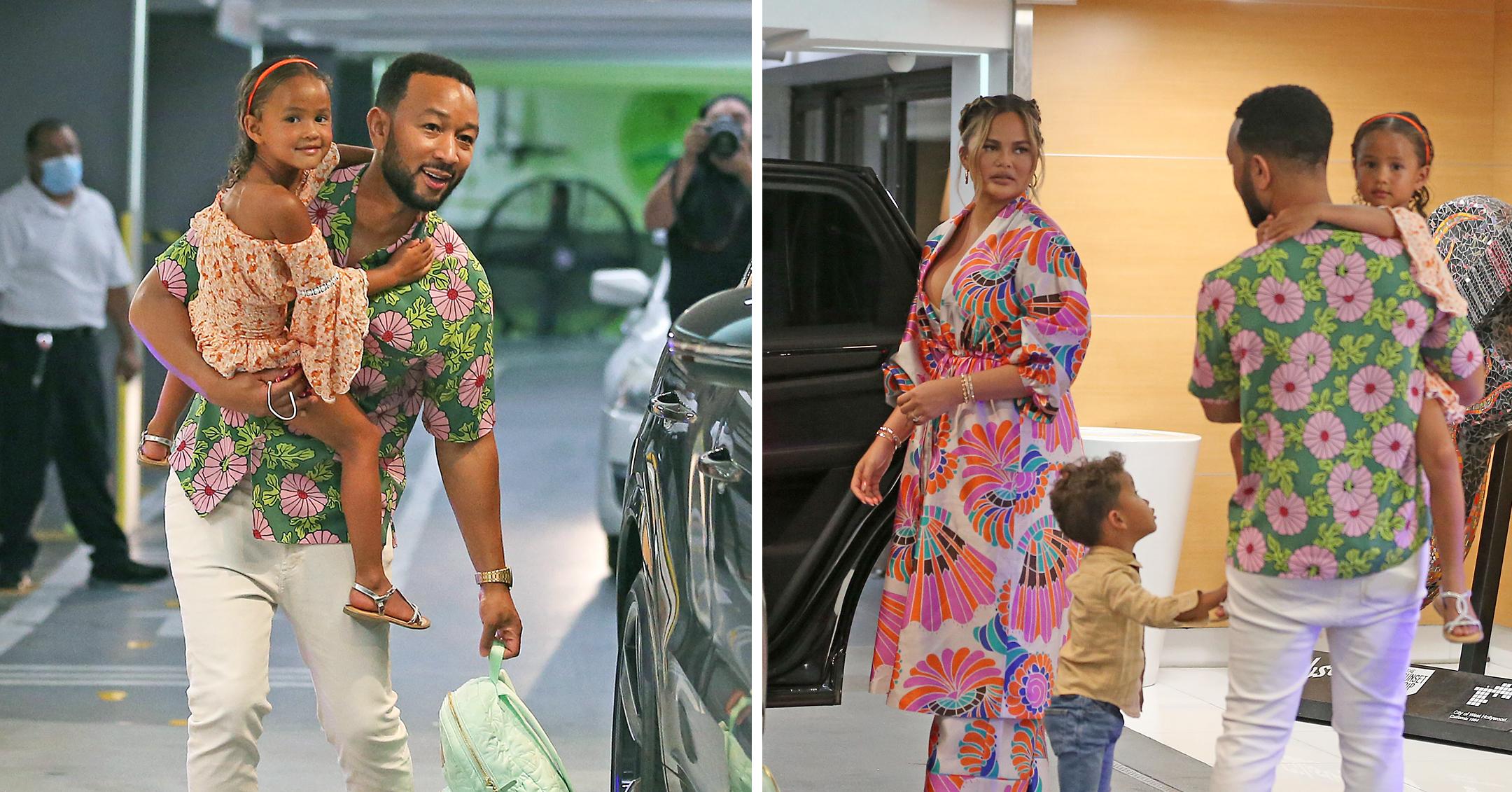 John Legend & Chrissy Teigen Step Out In Los Angeles With Their Two Mini-Me's — See Photos!
Family fun day! On June 26, John Legend and Chrissy Teigen were spotted in Los Angeles with their adorable kids: daughter Luna, 5 and son Miles, 3.
Article continues below advertisement
The foursome looked ready to embrace summer, as they all wore bright and colorful clothes when they swung by The Soho House.
Keep scrolling to see photos from their outing!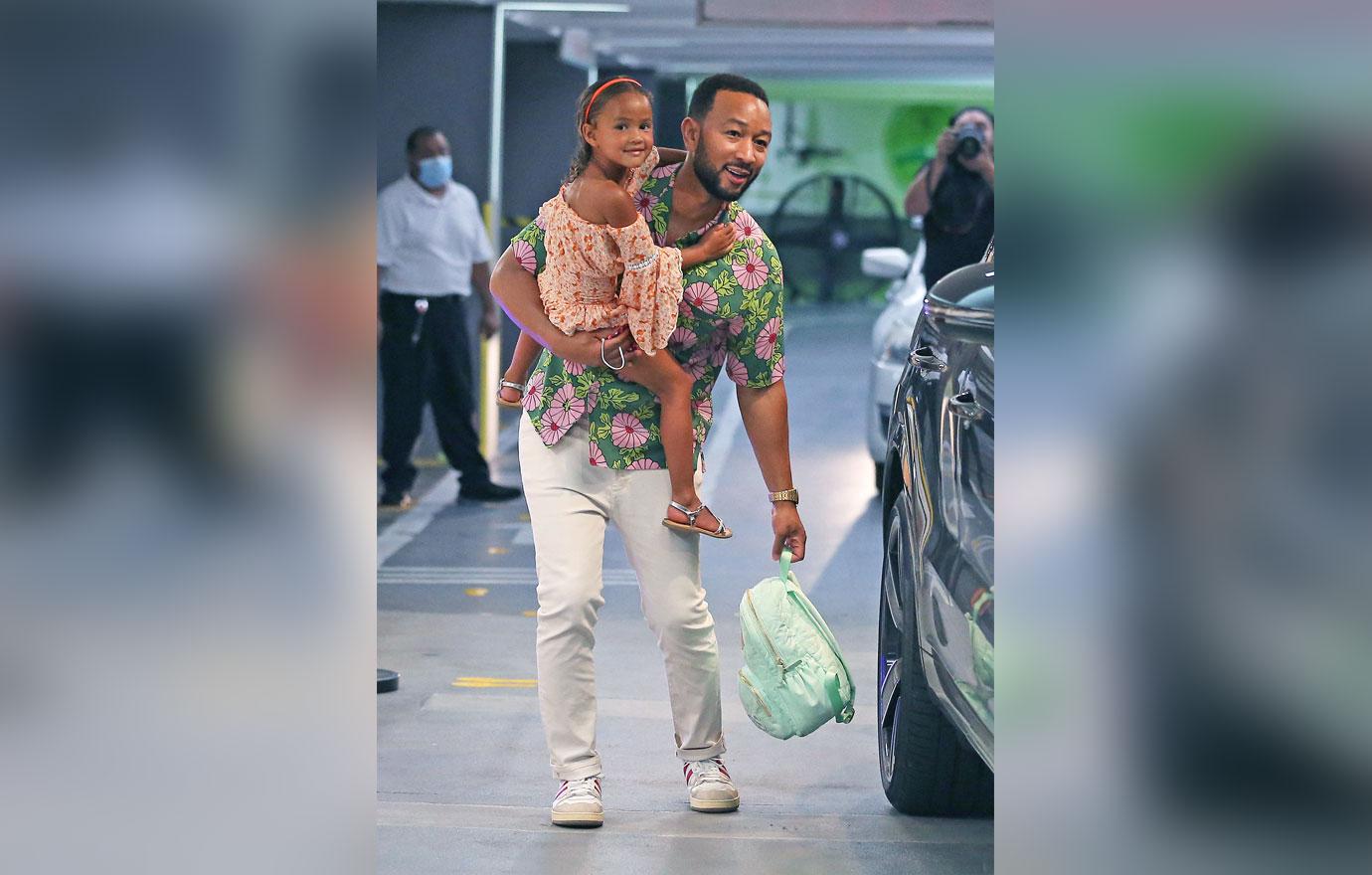 Daddy's girl! Legend, who donned a bright floral shirt and white pants, gave his daughter a lift and carried her backpack.
Article continues below advertisement
Teigen wore a pair of gold heels and a vibrant robe, which may be from her very own line, which she debuted in the spring.
"I don't know when I became a robe nut. I've always just either been naked, in a towel or in robe," she explained to PEOPLE of what inspired the collection. "I'm not an outfit type of person."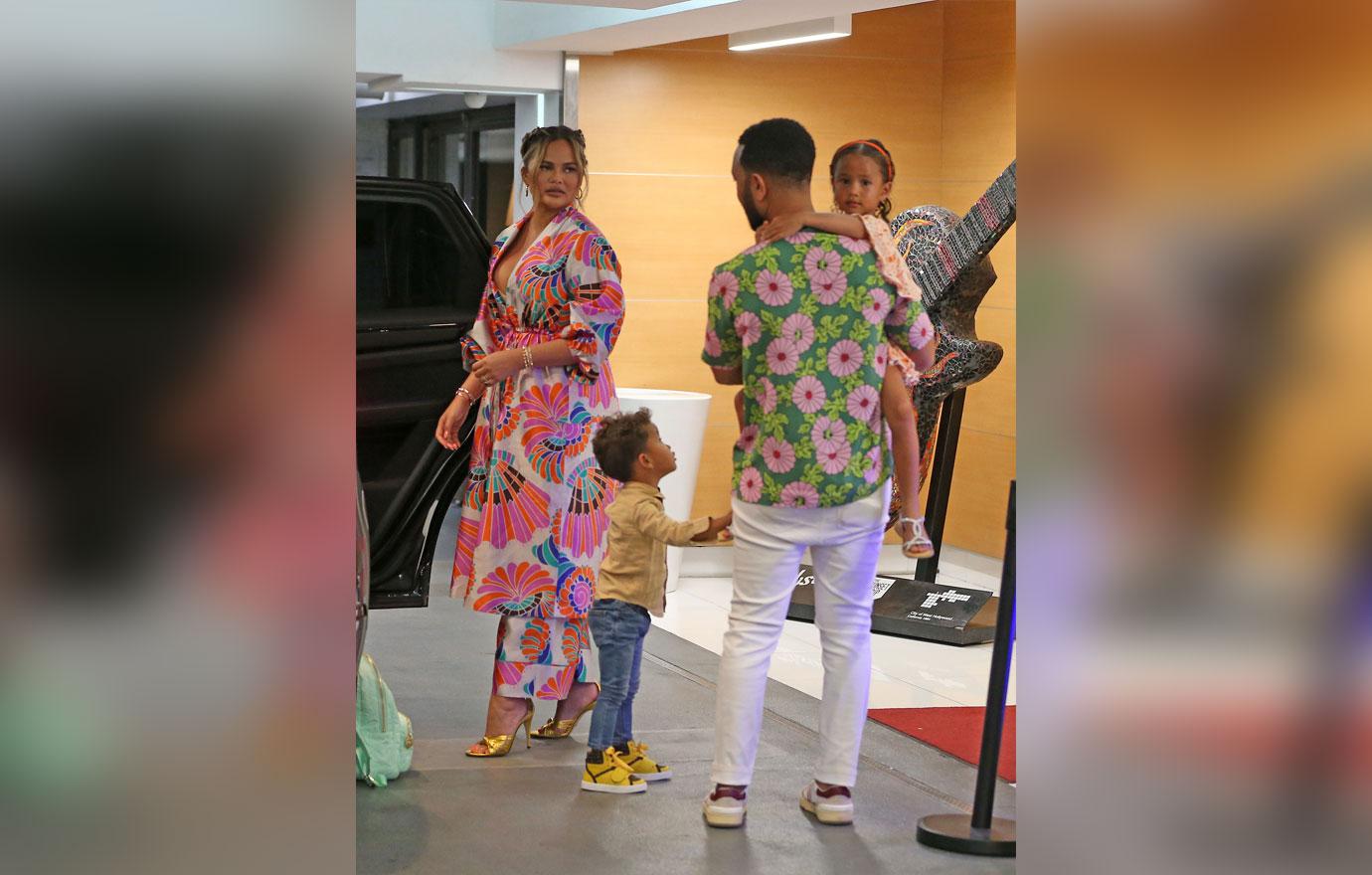 Miles looked handsome in a pair of bright yellow sneakers, jeans and a collared shirt.
While the cookbook author loves dressing her kids, she has no problem if they're not in the mood to wear clothes. "Even my house now honestly, it's just so fun, we're so open and free," she revealed. "We're running around. They're little kids. It's adorable. I think it's just natural."
Article continues below advertisement
"I grew up in a house where nobody cared too much about stuff like that, which is hard because I do have to pull back sometimes," she added. "Obviously I'm like, 'Oh no this is inappropriate for you? Okay.' So I'm constantly thinking about other people. If it were up to me? Naked."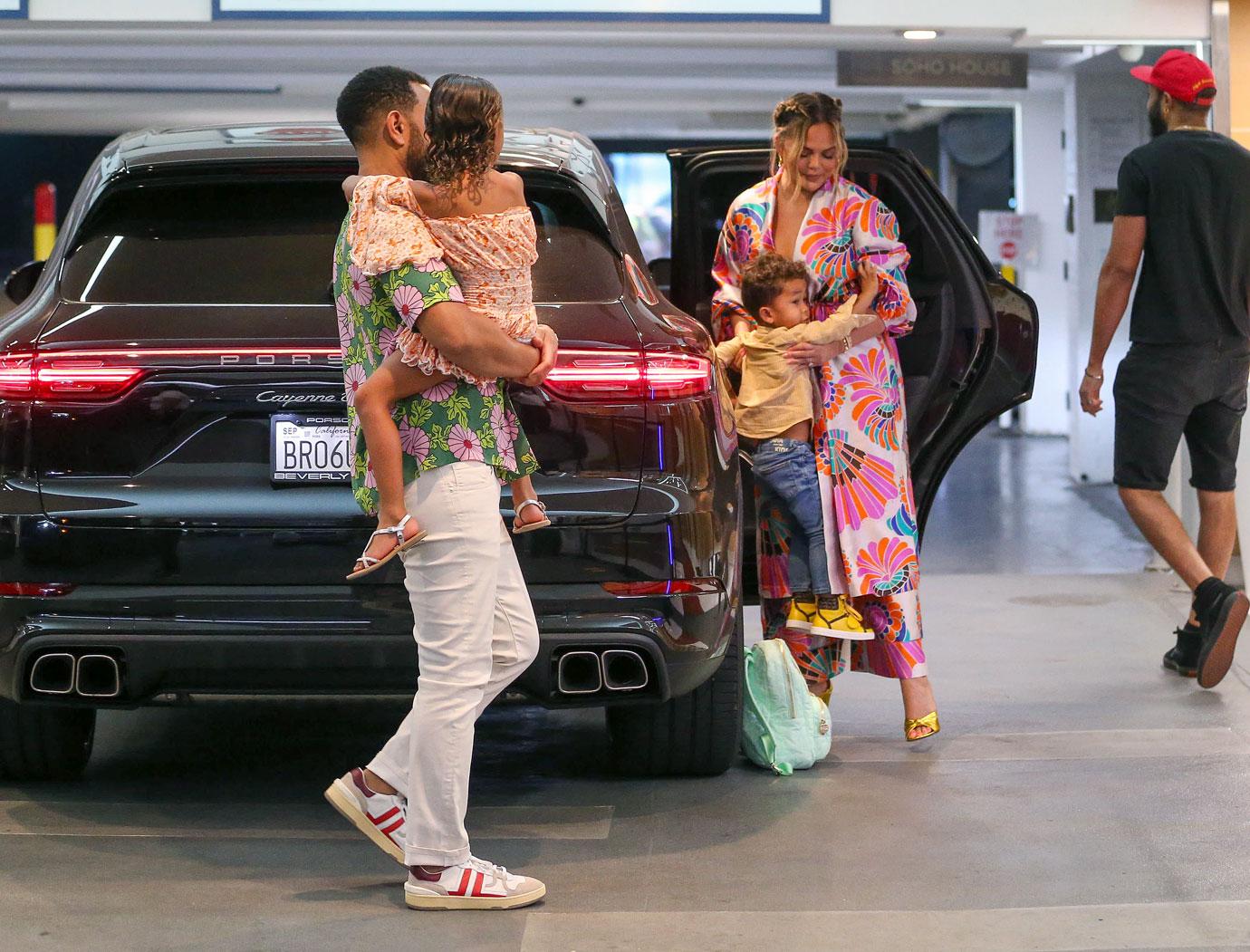 Teigen may make fun of herself, but she has nothing but positive things to say about her tots.
"I'm an open, free spirit and I love kids to be kids. For us, kindness is such a big thing. When you meet our kids, they're very warm and friendly," she insisted. "You instill those things in them, but for the most part let them be creative and wondrous and spirited and curious beings."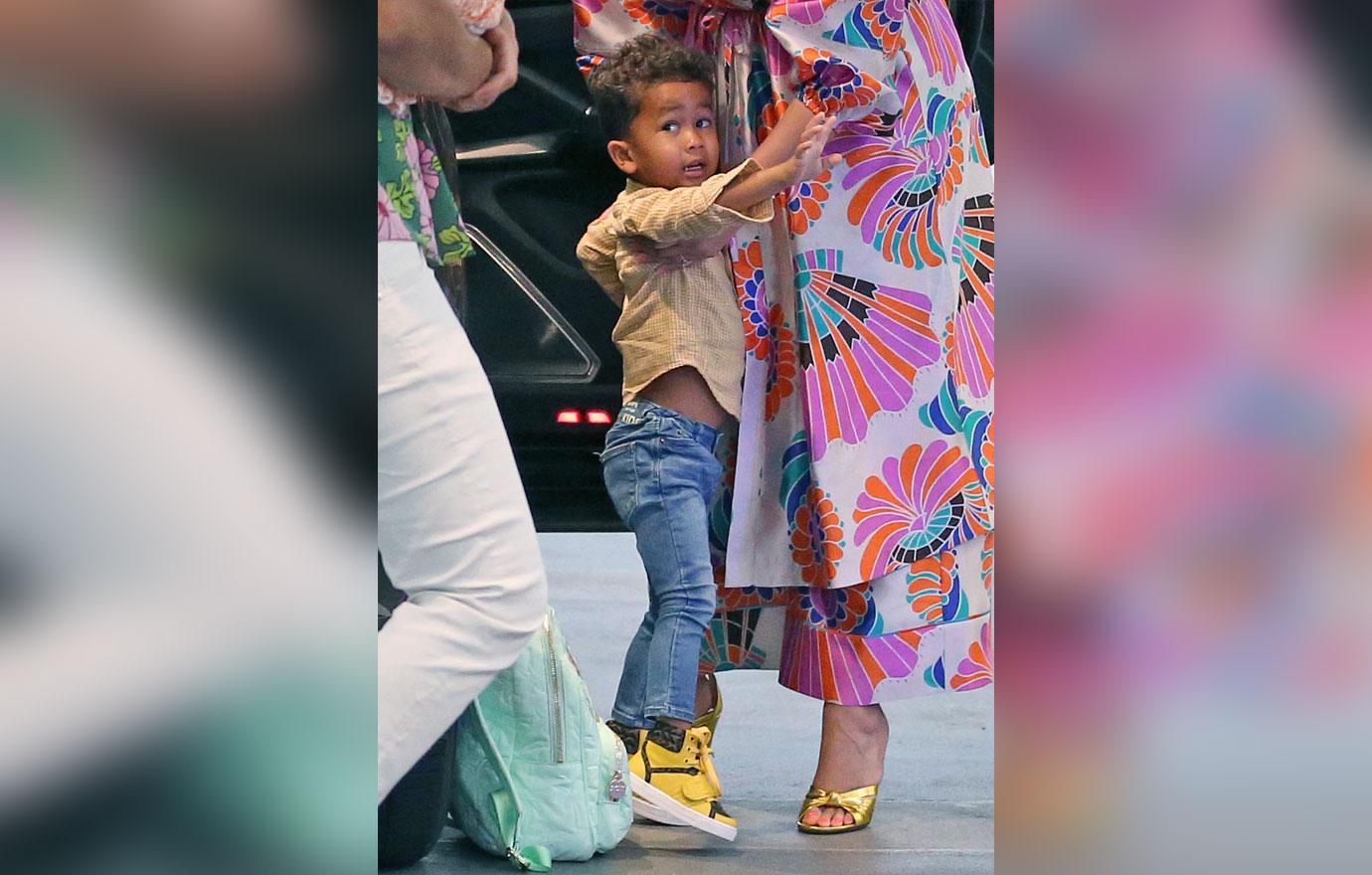 A few days later, the brood visited a park that showcases lifelike dinosaur figurines, which was a hit with their little boy.
"He has never been happier," Teigen declared on Instagram. "Land Before Time is his everything right now."