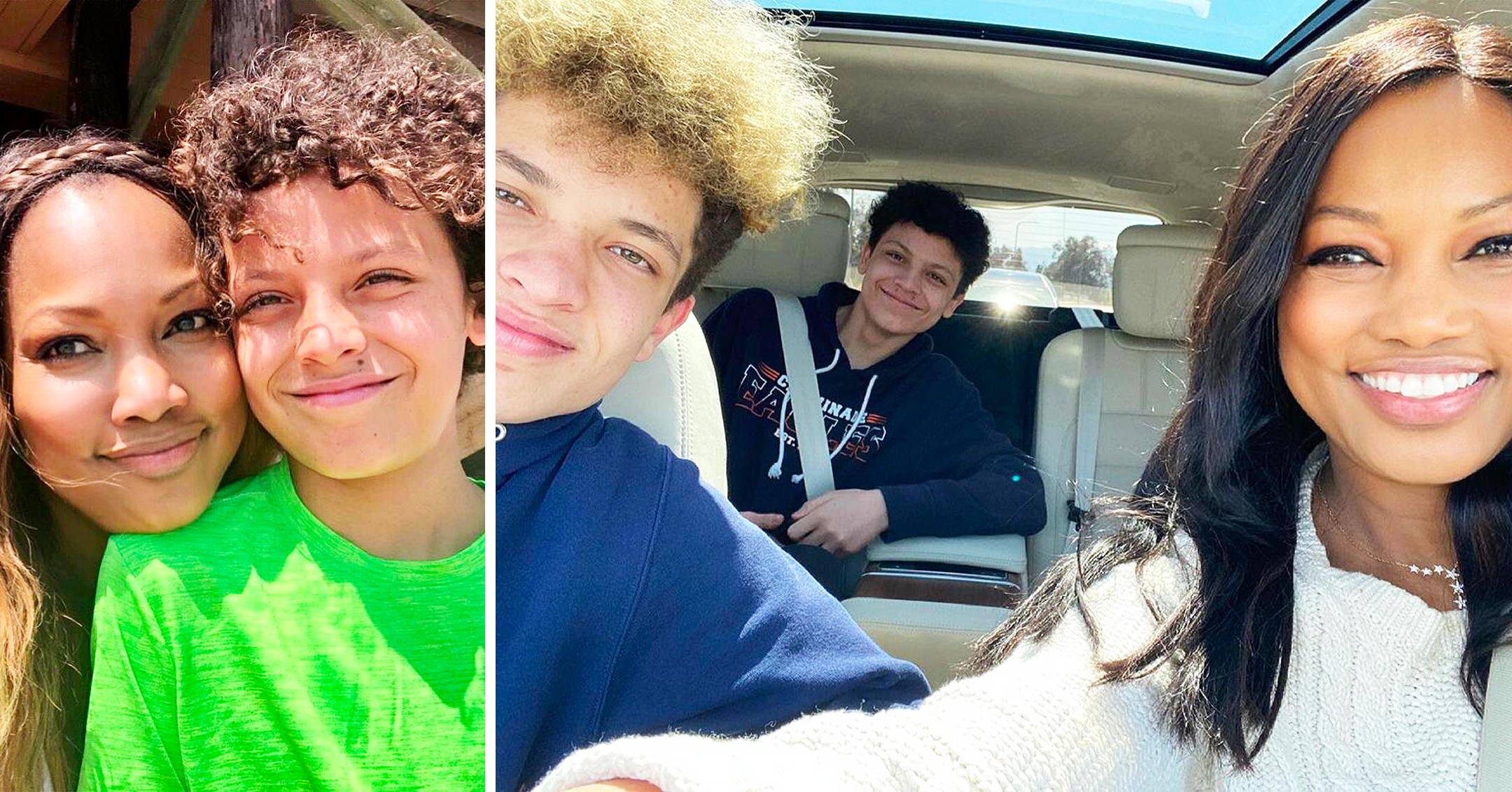 Exclusive: Hollywood Star Garcelle Beauvais Would 'Absolutely' Support Her Sons If They Wanted To Go Into Show Business
Even though show business can be tough — something Garcelle Beauvais knows all too well — the Hollywood star is not against her sons taking a chance, if that was of interest to them.
Article continues below advertisement
"Yeah, I absolutely would [support them]," the Real Housewives of Beverly Hills star exclusively tells Morning Honey about her three sons: Oliver, Jade and Jax. "That is what my mom did for me. She went against the norm – coming from a Haitian family – since school, education is really important; the arts are something you do for fun. So, the fact that my mom supported me right out of the gate, I have to do that to my boys. I would do that anyway. They can do whatever they want."
Fortunately, right now, twins Jade and Jax, both 13, are not interested in going that route.
Article continues below advertisement
"Jade wants to be a baller. He is really into basketball, and he's pretty good," the mom-of-three explains. "Jax — anything that has to do with technology. I keep saying that one day there is going to be a knock on the door, and it's going to be the FBI because he hacked into something."
Article continues below advertisement
However, things may change over time. "They are not turning on Bravo. I will show them a scene that they're in and they're out. They don't even want to see it twice, which in a way is kind of nice – they are not Hollywood kids, at least not yet," the brunette beauty shares. "But once girls start noticing them a bit more, I bet you they will be happy they are on Housewives."
For now, Beauvais is soaking in this time with her kiddos.
Article continues below advertisement
"Now that they are older, we just went to New York. They are not too much of a handful, so that was really nice. We had a really great time," she says of their recent trip. "It was kind of – they are not grown-ups, but we had a grown up time together, which was really nice. I surprised them and flew them first class for the first time, and Jax said to me, 'Mom, I am never going back to coach.' And I said, 'You better get a job!' This was a treat, I think I created a monster! He is like, 'You're never getting me back into coach.' I was like, 'Oh yes I am.'"