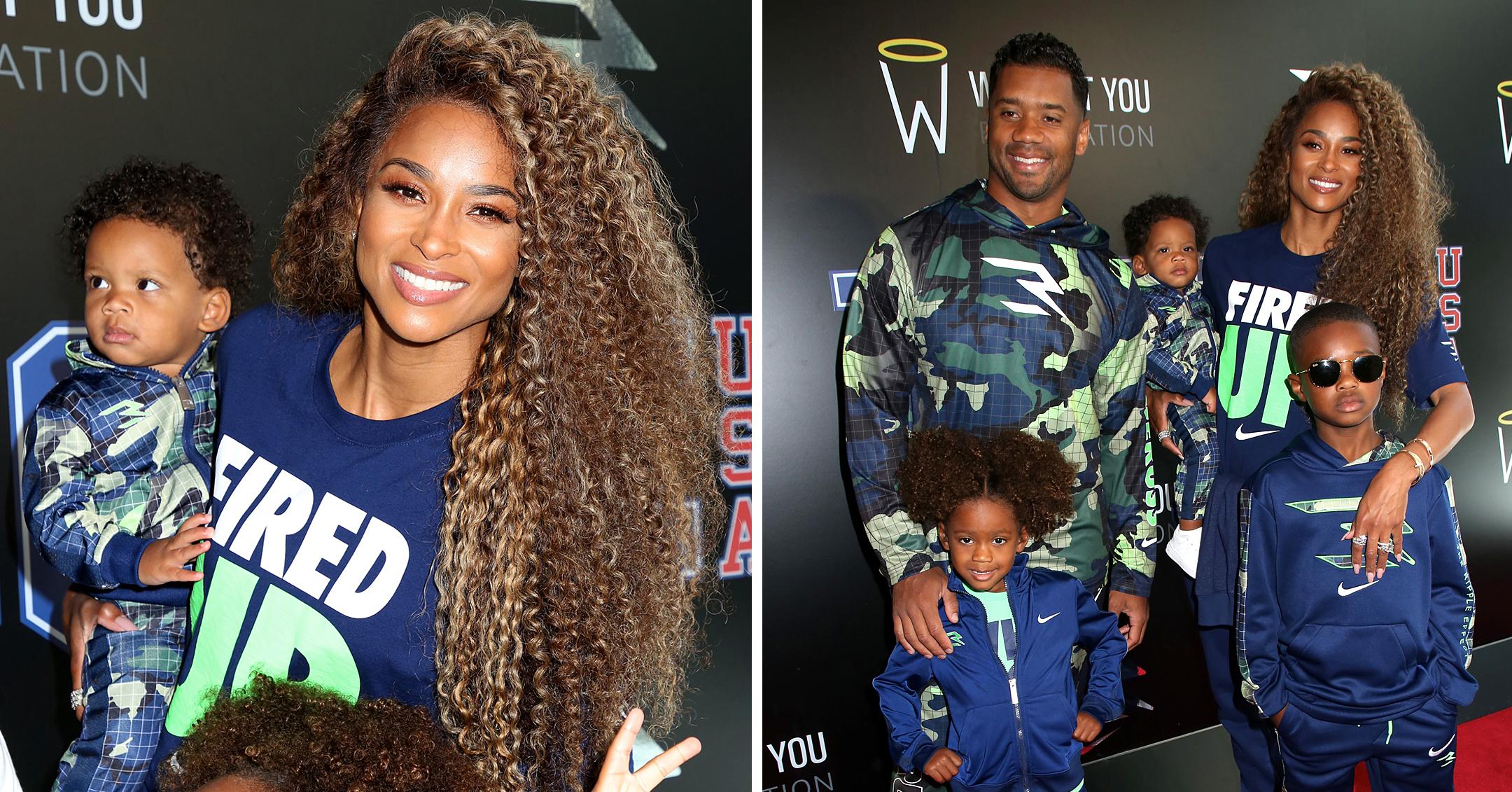 Team Spirit! Russell Wilson Launches Clothing Line With Some Help From His Biggest Fans: Wife Ciara & Their 3 Tots
It's a family field day! On June 24, NFL superstar Russell Wilson debuted his apparel line, 3BRAND, alongside his adorable brood. Joining him at the NYC event was wife Ciara, their son Win, 11 months, daughter Sienna, 4, and son Future Zahir, 7, who's father is Ciara's ex, rapper Future.
Article continues below advertisement
"As a young kid, I used to dream about playing in the pros. I would do the Michael Jordan crossover move wearing his shoes," he explained to Forbes. "The biggest reason I wanted to create 3BRAND was for my fans to have my gear and for them to be able to experience everything I've dreamed about."
Scroll down to see the family-of-five's matching looks on the red carpet!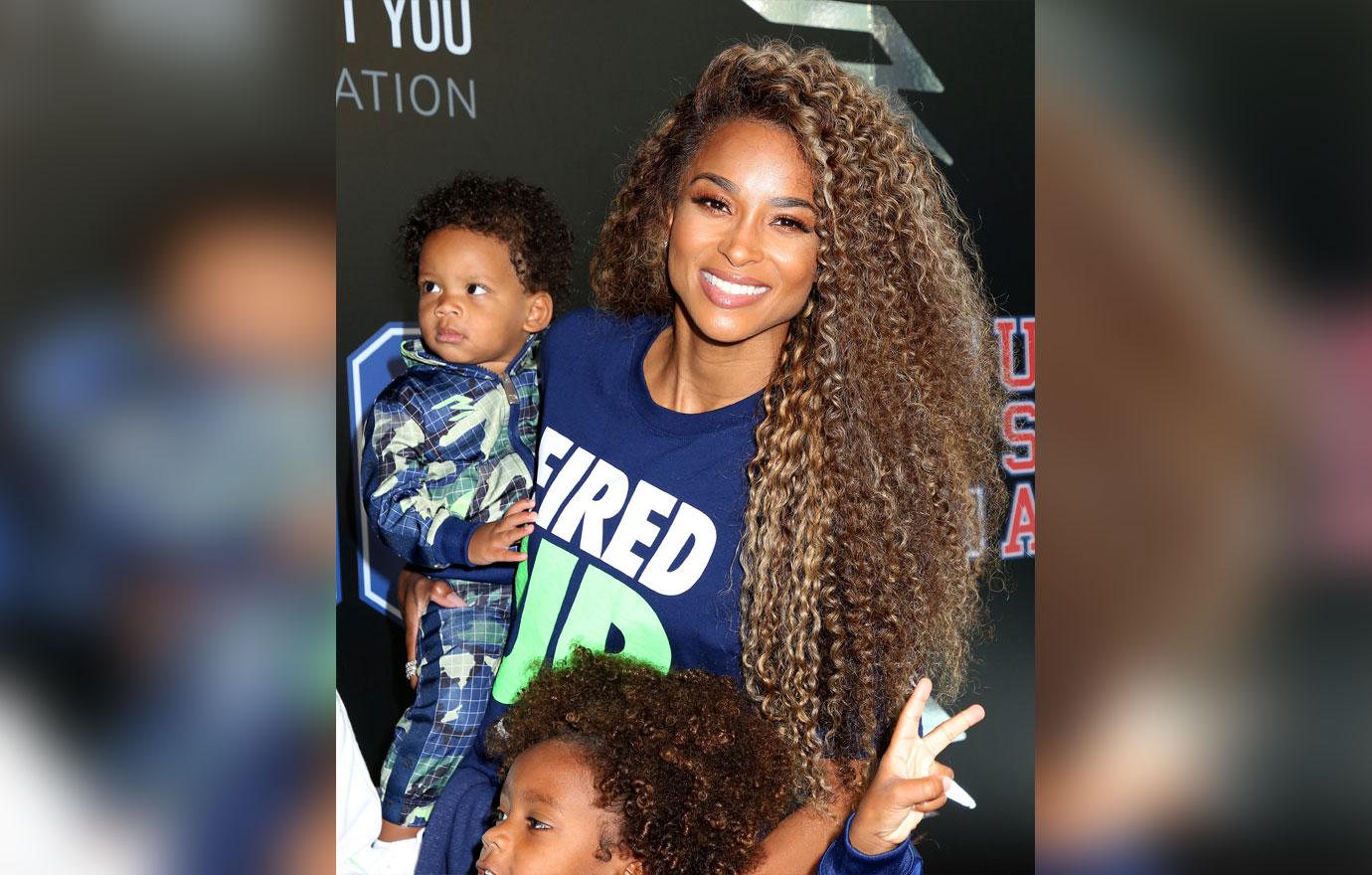 The singer had her hands full as she tried to get her kids to look towards the camera. Just last week, she dedicated an Instagram post to her husband for Father's Day.
"Always Loving. Always Caring. Always There. Everyday I get to see the power of God's love through how you love our children, and how dedicated you are to seeing them grow to be everything God's called them to be!" she gushed. "We love you so much! You are our Rock! Happy Fathers Day Baby."
Article continues below advertisement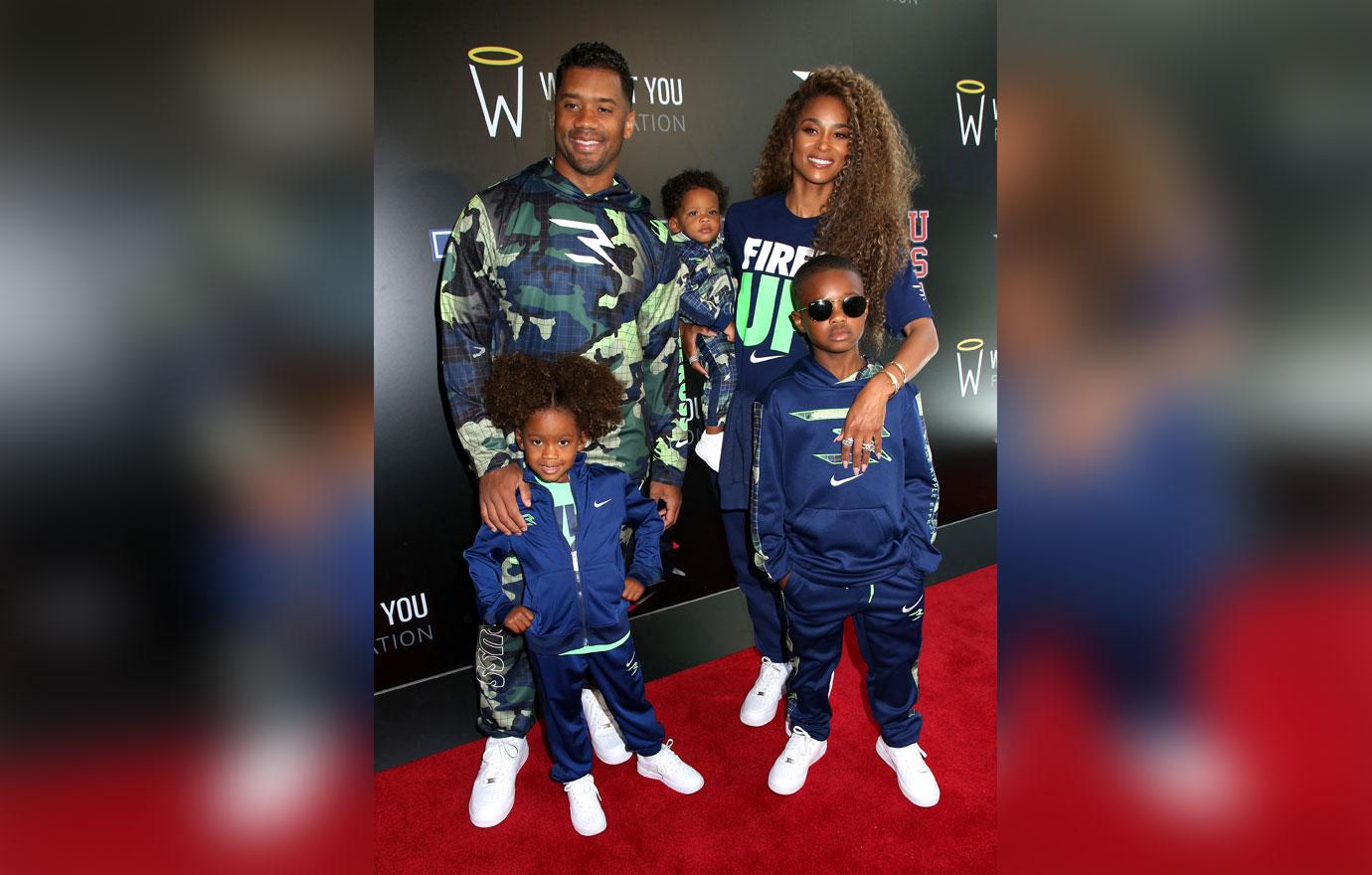 Look at those fresh white kicks! While the clothing line is Wilson's project, the spouses have worked together on several feats of their own, including a fragrance.
"I think about it all from a family legacy point. We hope we can do our best and leave a good legacy behind for our children, our children's children, if I could say so," the mom-of-three told PEOPLE. "But it all definitely started from ... we both had a common interest in everything that we're doing."