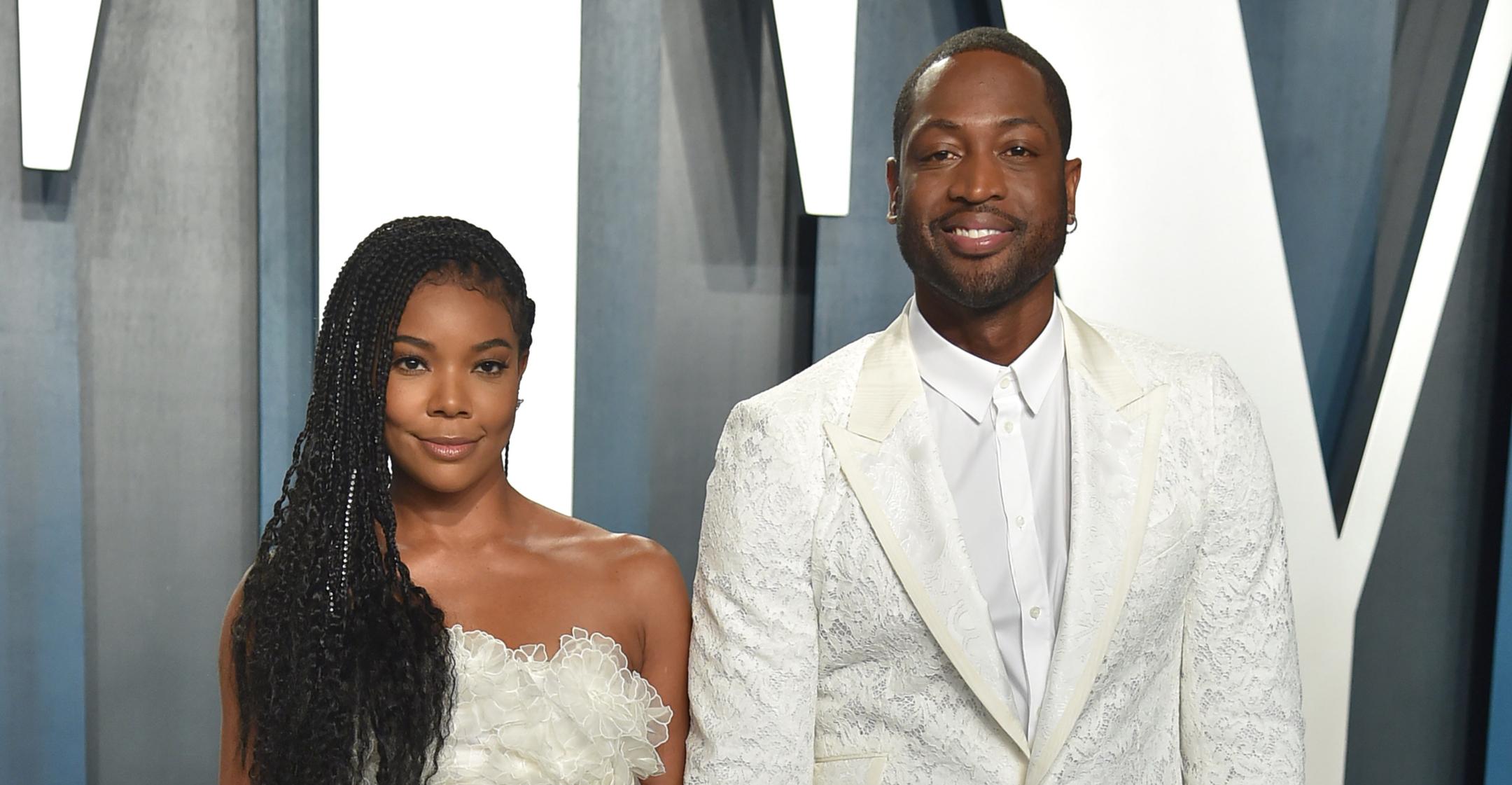 Gabrielle Union & Dwyane Wade's Upcoming Baby Care Line Is 'Made Specifically For Children Of Color'
Everyone's favorite couple is entering the baby care biz! Gabrielle Union and Dwyane Wade announced that later this year, they'll be launching Proudly, which the latter referred to as "the first truly diverse, representative baby products company."
"Excited to share this clean, sustainable baby care brand made specifically for babies and children of color," added the retired NBA star.
Article continues below advertisement
"As we continue to work on new endeavors together, our goal is to always center our work around being the change we want to see while championing diversity, equity and inclusion," the pair told Women's Wear Daily. "With Proudly, we're proud to have a range of products that caters to the unique skin care needs of children of color that are so often overlooked in the mass market."
Article continues below advertisement
Pamela Cholankeril, the brand's president noted that this specific category is something that can be used by a large group of consumers. "Effectively, 50.2 percent of kids born after 2013 have one non-white parent," she shared. "There are so many people in this category that have melanated skin with unique properties. It's interesting we call it a white space when it's in support of such a big population."
To ensure that the products are made with the best ingredients, dermatologist Dr. Naana Boakye was brought onto the team.
"It is imperative that skin care brands take into account the structural and functional differences in melanated skin prior to formulating skin care products," she explained. "If not, the ingredients in the products can cause skin irritation, hyperpigmentation, or possibly exacerbate an existing condition. In formulating each and every Proudly product we have taken into account each ingredient that would help maintain the wellness and health of the skin barrier."
Article continues below advertisement
The collection of products will release online later this year, and in 2022, it's expected to be available in stores around the country.
In May, the actress and her spouse wrote their first children's book, Shady Baby, which was inspired by their 2-year-old daughter, Kaviaa, who's known for her cuteness as much as she is her sassy facial expressions. The athlete is also a father to sons Zaire, 19, and Xavier, 7, as well as daughter Zaya, 14.