Gabrielle Union Sports Funky Patterned Sweater As She Leaves 'Cheaper By The Dozen' Set — See Photos
Peace out! Gabrielle Union wore a funky patterned sweater as she left the Cheaper by the Dozen set on Thursday, April 15.
Earlier this year, it was revealed that the actress was cast in the Disney+ remake, which Zach Braff also stars in.
The new version of the film will focus on a multiracial, blended family of 12.
Article continues below advertisement
Scroll through the gallery below to see more snaps of the star!
Article continues below advertisement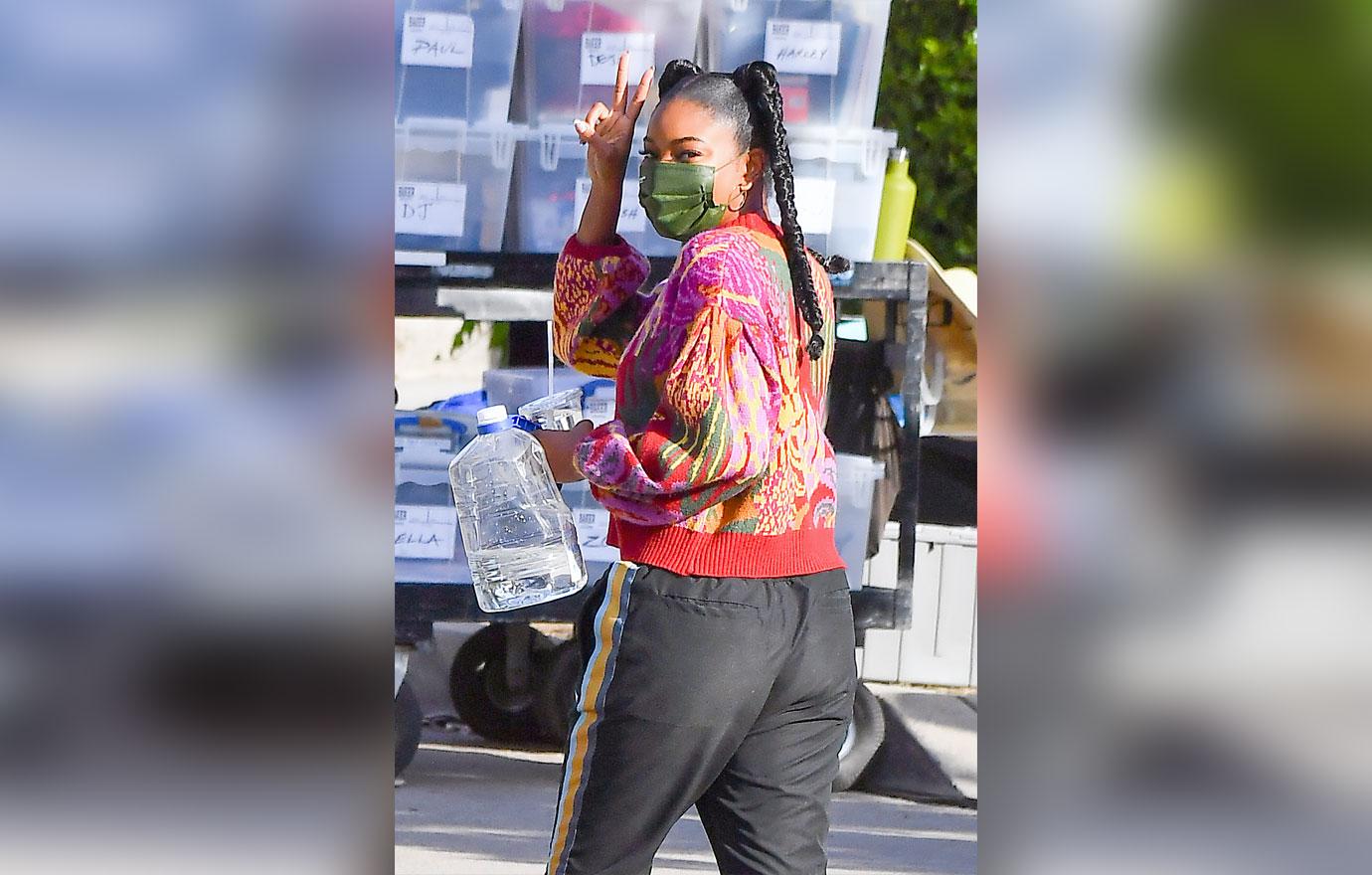 Union's sweater had all kinds of colors on it, including purple, red, green and yellow, which she paired with black sweatpants and white kicks. The Bring It On alum also carried a huge jug of water so that she was well-hydrated throughout the day!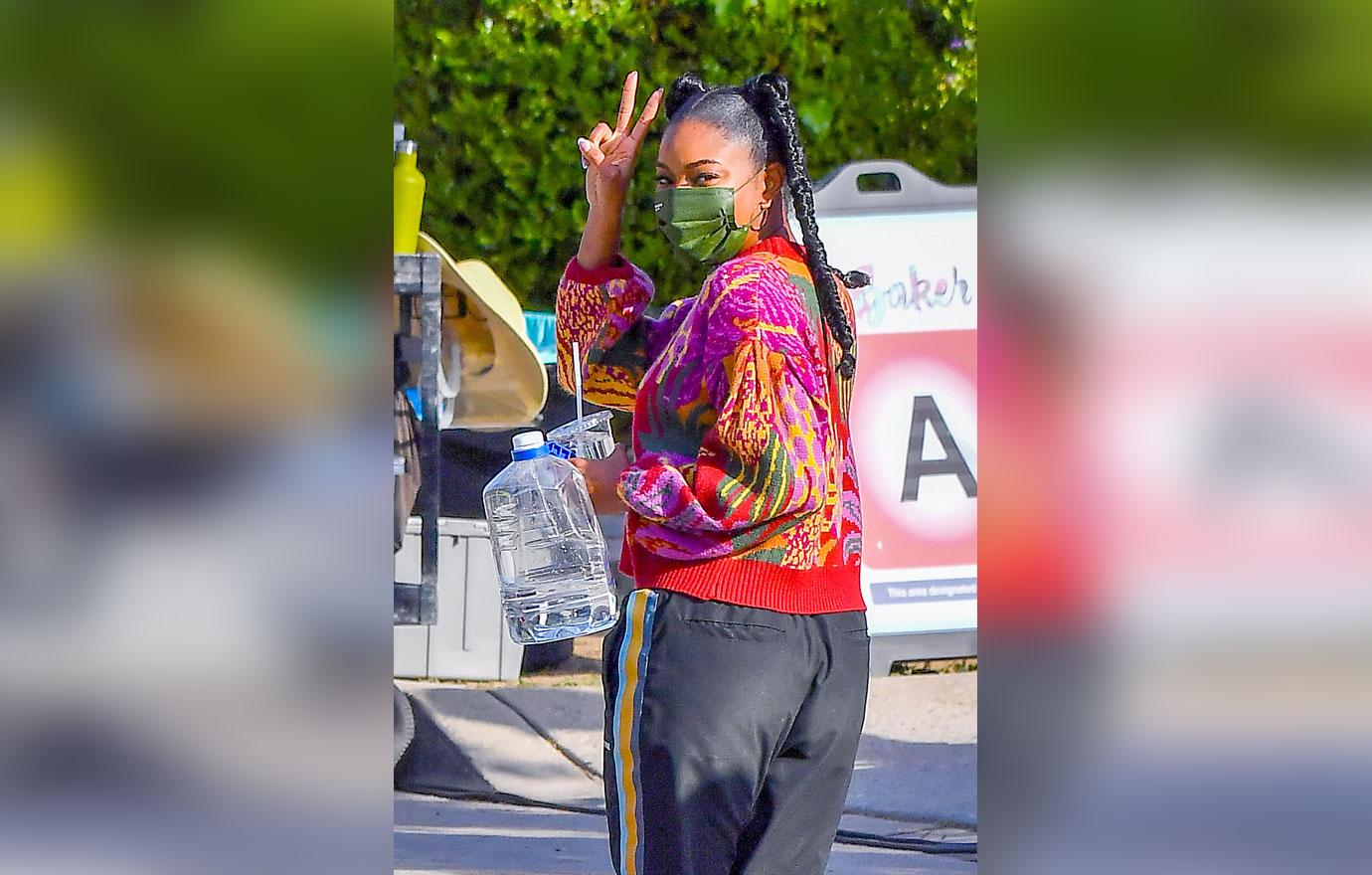 The brunette babe seemed to be in a good mood as she flashed the peace sign to photographers.
The Hollywood star released a new fashion collection with New York & Company last year, and she explained what draws her to certain outfits.
Article continues below advertisement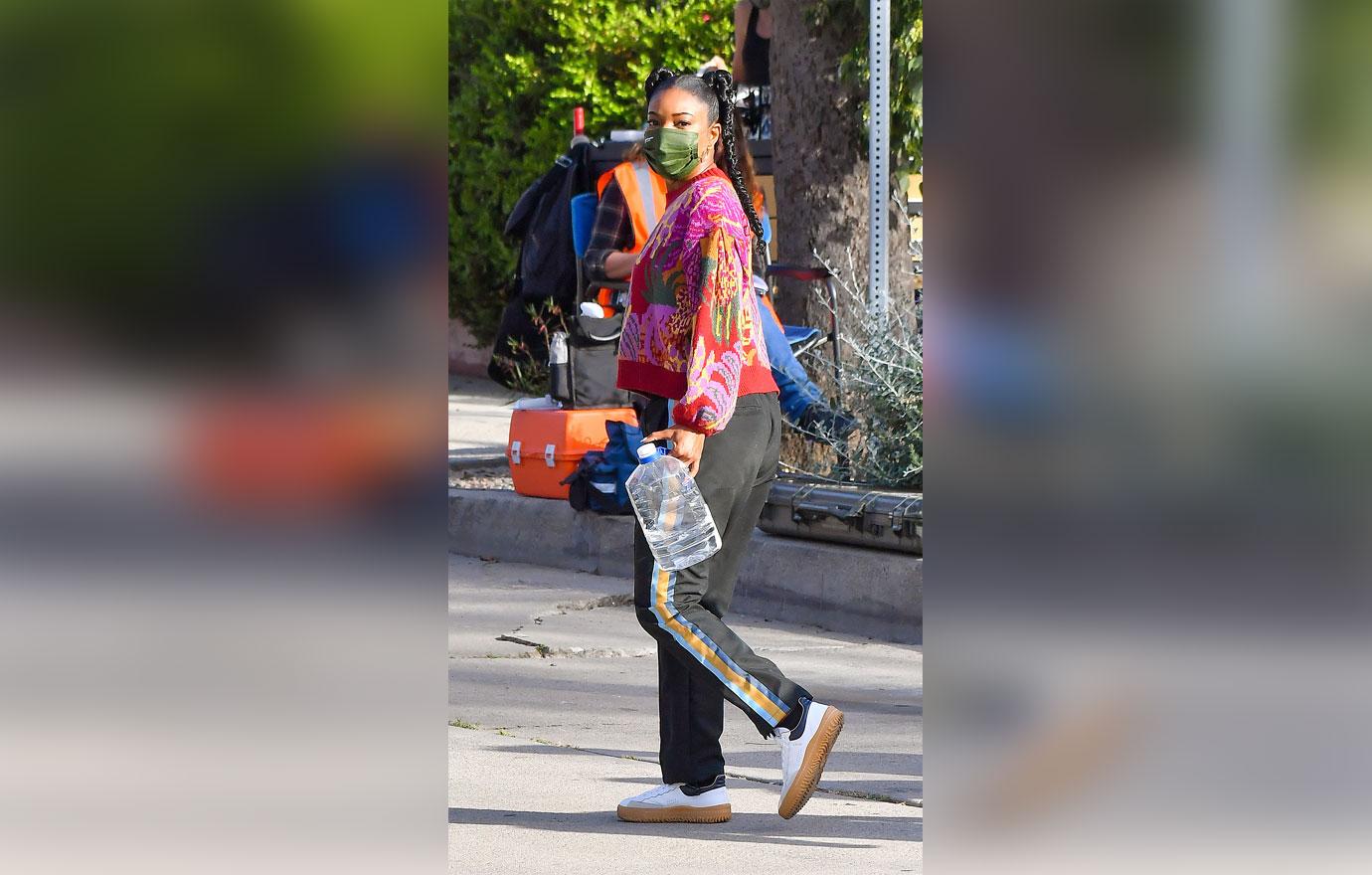 "[Her] personal style evolution has inspired me to truly go for it: To try new things, trends, pieces, designers," Union said of her step-daughter Zaya. "I'm opening myself up to experience fashion in new and bold ways."
Article continues below advertisement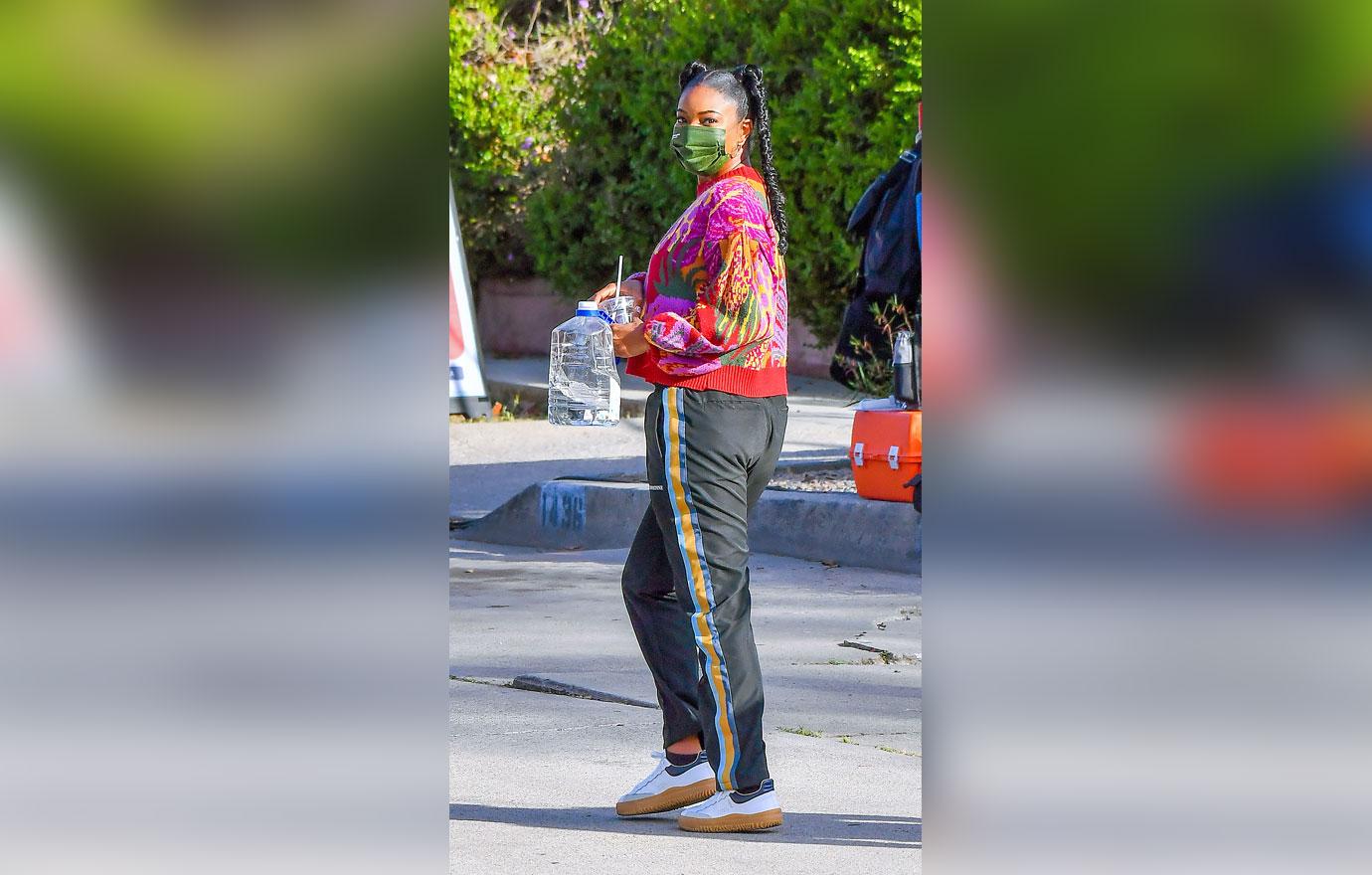 "We've coordinated as a family on occasion, but we really love our individual vibes for the day," she explained of her and husband Dwayne Wade's matching outfits. "Sometimes those vibes match up and sometimes they clash."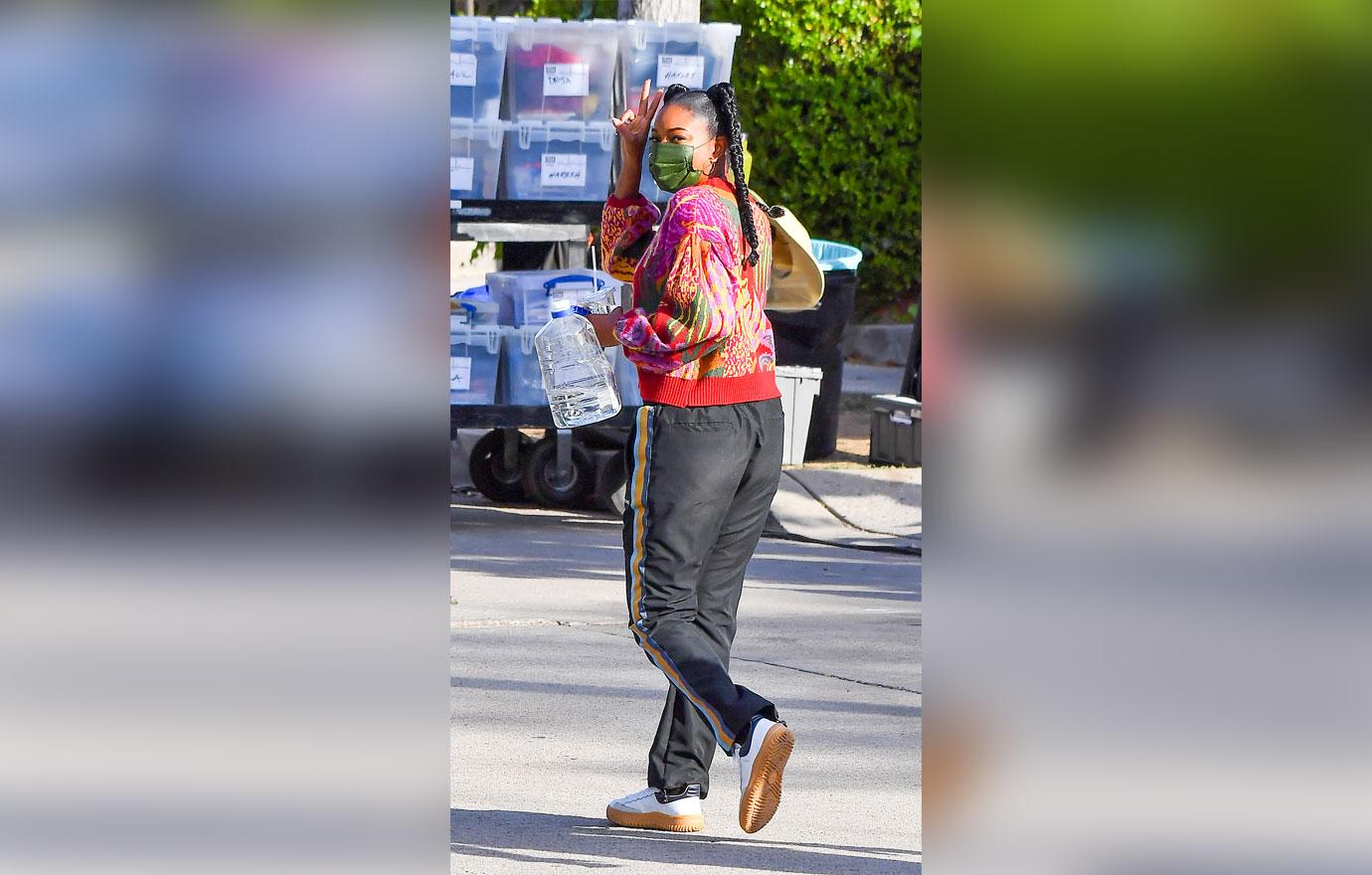 "I always describe my personal style as ever-evolving and changing. It depends on my mood. Some days I get up and I just want to rock joggers. Some days I get up and I'm all about a statement piece, and some days I want a beautiful sheath dress. I'm not one of those people you say 'boho chic.' My closet pretty much looks like Intermix. A little high, a little low and a little everything in between," Union said of her ensembles.