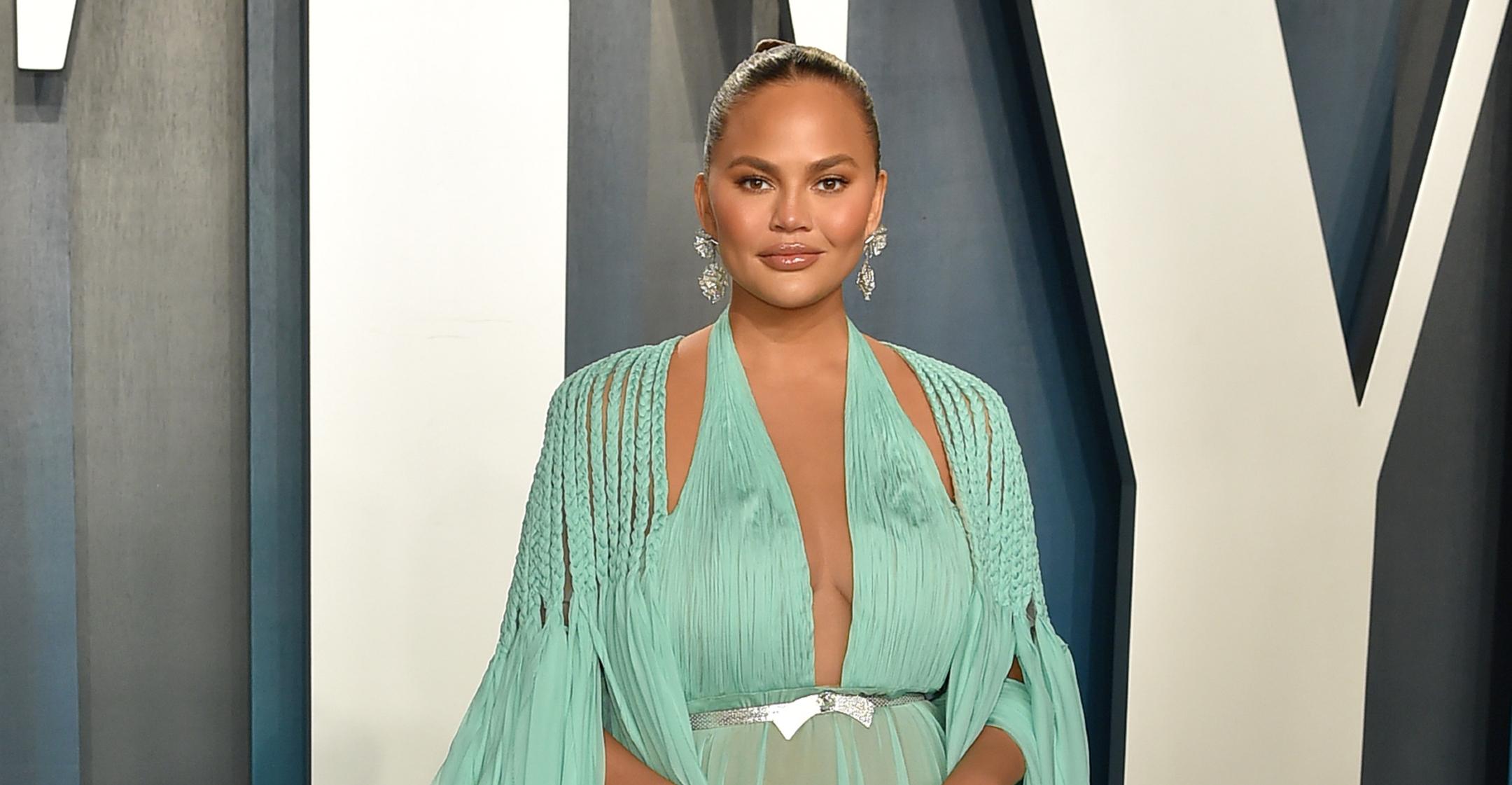 Chrissy Teigen Has Been Feeling 'Slightly Down' After Realizing She Never 'Fully Processed' The Grief Of Losing Her Third Child
From the outside looking in, Chrissy Teigen seems to be living her best life — but the model, 35, admitted that in reality, she's been feeling "slightly down lately."
Article continues below advertisement
Her candid confession comes after her family trip to New York City, which had her thinking about the early days of her and husband John Legend's relationship.
The duo revisited their fave restaurant in the East Village, where the cookbook author used to drink "double vodka sodas and get day drunk by myself."
Her story "is not a brag," she promised. "I was basically a functioning alcoholic." Last year, the star revealed she quit drinking.
"Anyhowwwww just reminiscing about New York a lot lately, when things were simple, thinking about all the stuff I've done and been through not just this year but in my life," Teigen continued in her social media caption.
Article continues below advertisement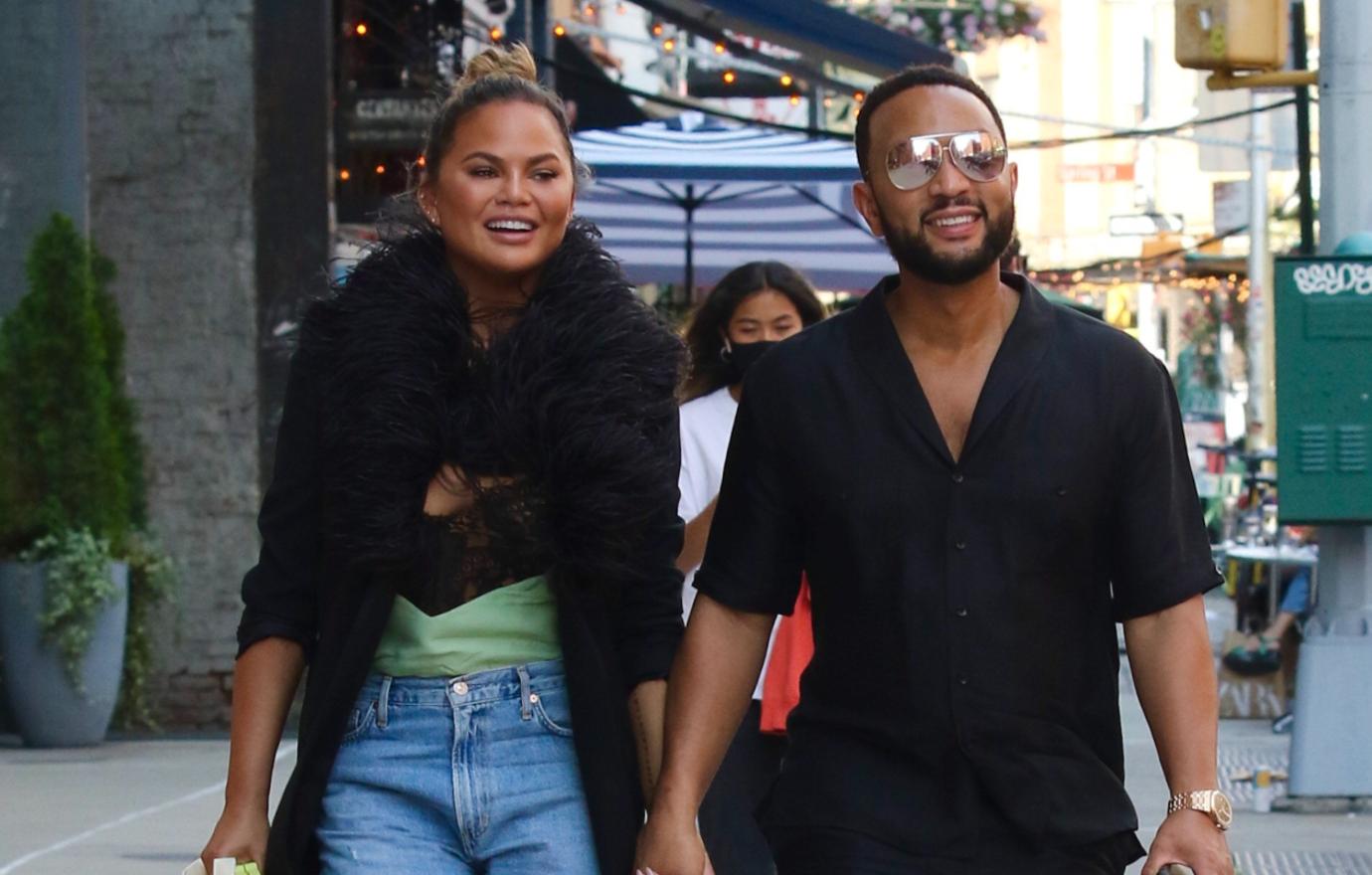 Article continues below advertisement
"It kind of started when I was thinking of my book caption and typed out 'my third baby is here!!,' as in cookbook, then realized my third baby will never be here," she explained. "Then I realized i threw myself into the book to not think of the real, actual third baby."
"I don't really feel like I fully processed jack and now that I don't have the alcohol to numb it away, things are just … there, waiting to be acknowledged," the Lip Sync Battle cohost concluded. "I guess what I'm saying here is life is so f**king complicated."
Article continues below advertisement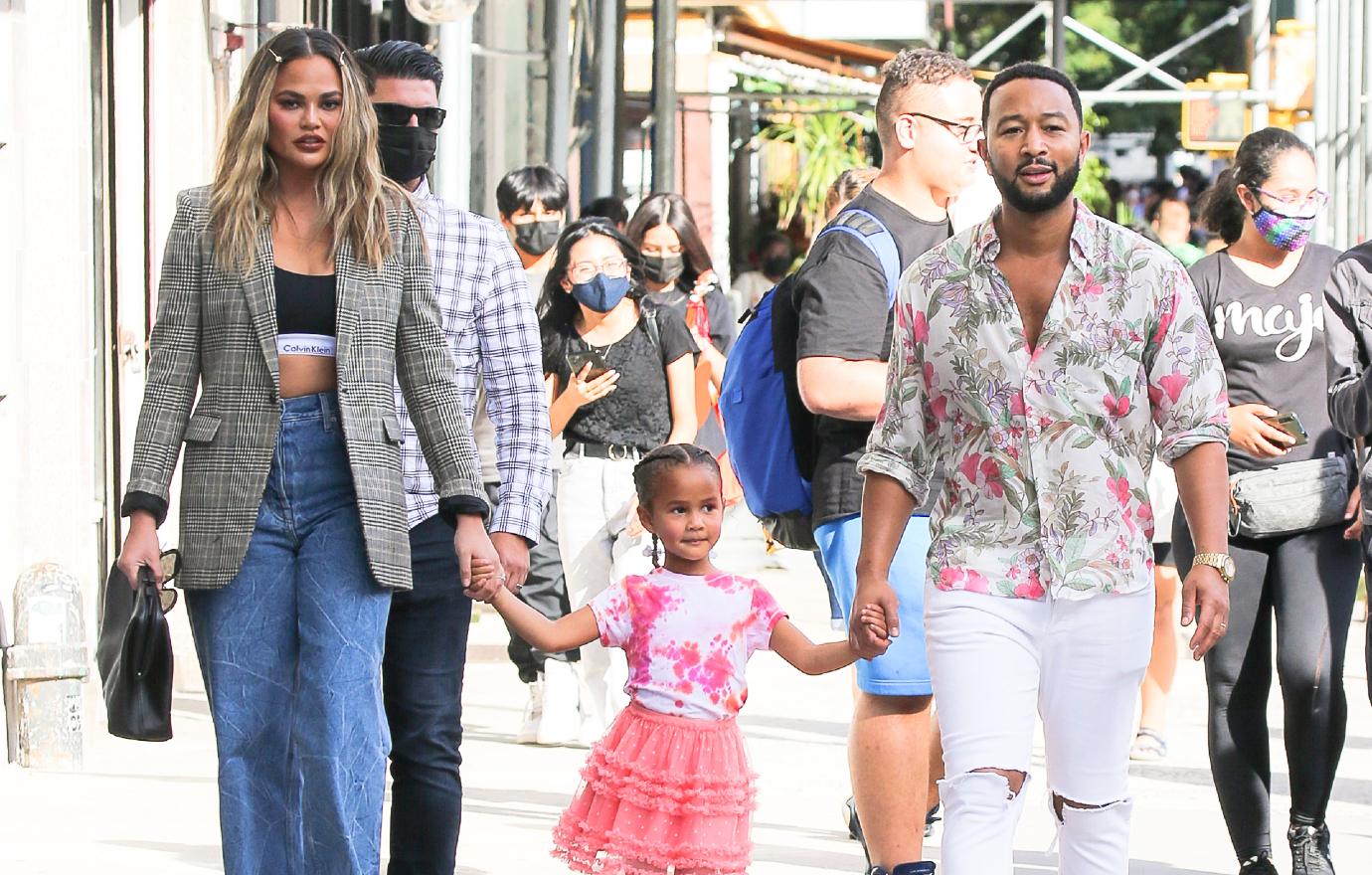 Teigen and Legend — who are parents to daughter Luna, 5, and son Miles, 3 — revealed the loss of their third child last September, sharing intimate and emotional photos from the hospital room.
Article continues below advertisement
"We are shocked and in the kind of deep pain you only hear about, the kind of pain we've never felt before," the former stated. "We were never able to stop the bleeding and give our baby the fluids he needed, despite bags and bags of blood transfusions. It just wasn't enough."
"To our Jack - I'm so sorry that the first few moments of your life were met with so many complications, that we couldn't give you the home you needed to survive. We will always love you," she said. "Thank you to everyone who has been sending us positive energy, thoughts and prayers. We feel all of your love and truly appreciate you."