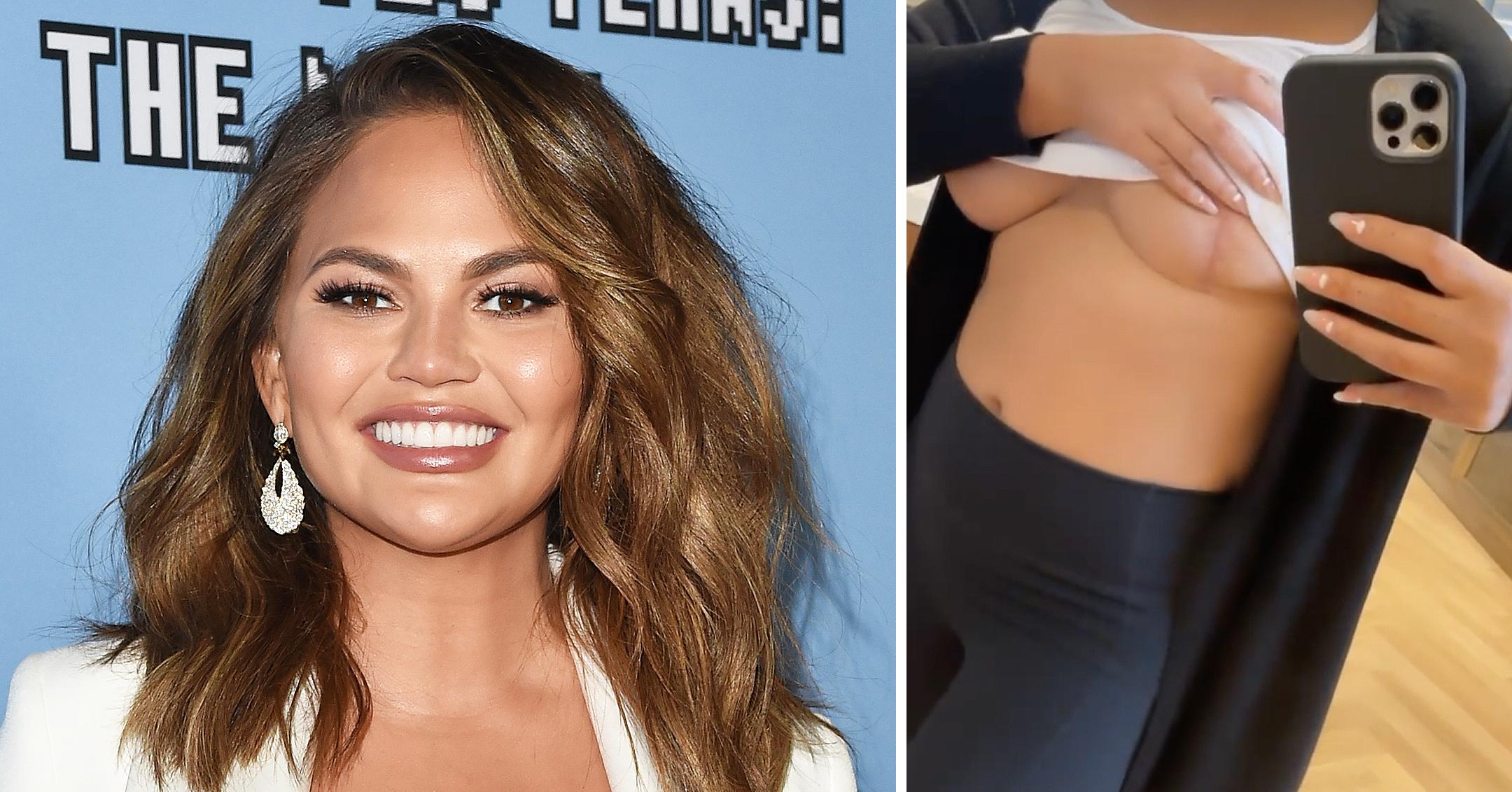 Chrissy Teigen Proves She Isn't Afraid To Show Off Her Scars After Having Her Breast Implants Removed
Baring it all! One year after Chrissy Teigen revealed she was having her breast implants removed, the model took to social media to show off her scars.
On July 29, the mom-of-two lifted up her shirt and shared a photo on her Instagram Story, thanking her "homie" Dr. Garth Fisher, who performed the procedure "perfectly."
Article continues below advertisement
The cookbook author revealed she first had the enhancement done when she started her modeling career at age 20, and though "they've been great to me for many years," she was "just over it."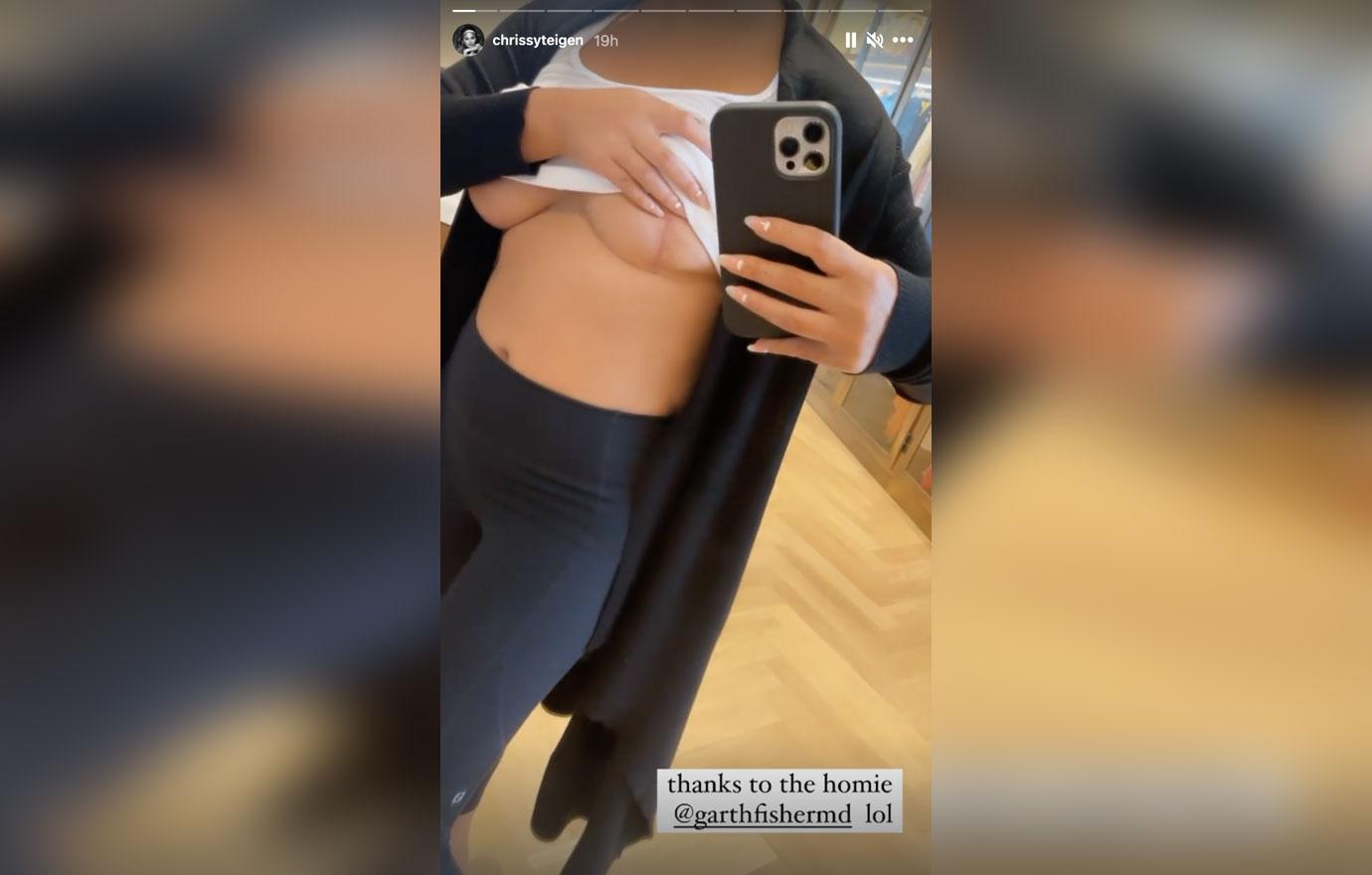 Article continues below advertisement
"I'd like to be able to zip a dress in my size, lay on my belly with pure comfort! No biggie! So don't worry about me!" she told her fans of why she decided to undergo the removal process. "All good. I'll still have boobs, they'll just be pure fat. Which is all a tit is in the first place. A dumb, miraculous bag of fat."
Teigen previously explained to Glamour UK that she chose to get implants when he started booking swimsuit modeling gigs. "I thought, if I'm going to be posing, laid on my back, I want them to be perky!" she said.
Article continues below advertisement
The Lip Sync Battle host noted that she "kept them the same cup size" and just had her breasts filled out so that they would be "rounder and firmer. I had a quarter 'teardrop' cup in the bottom and filled out the breast line."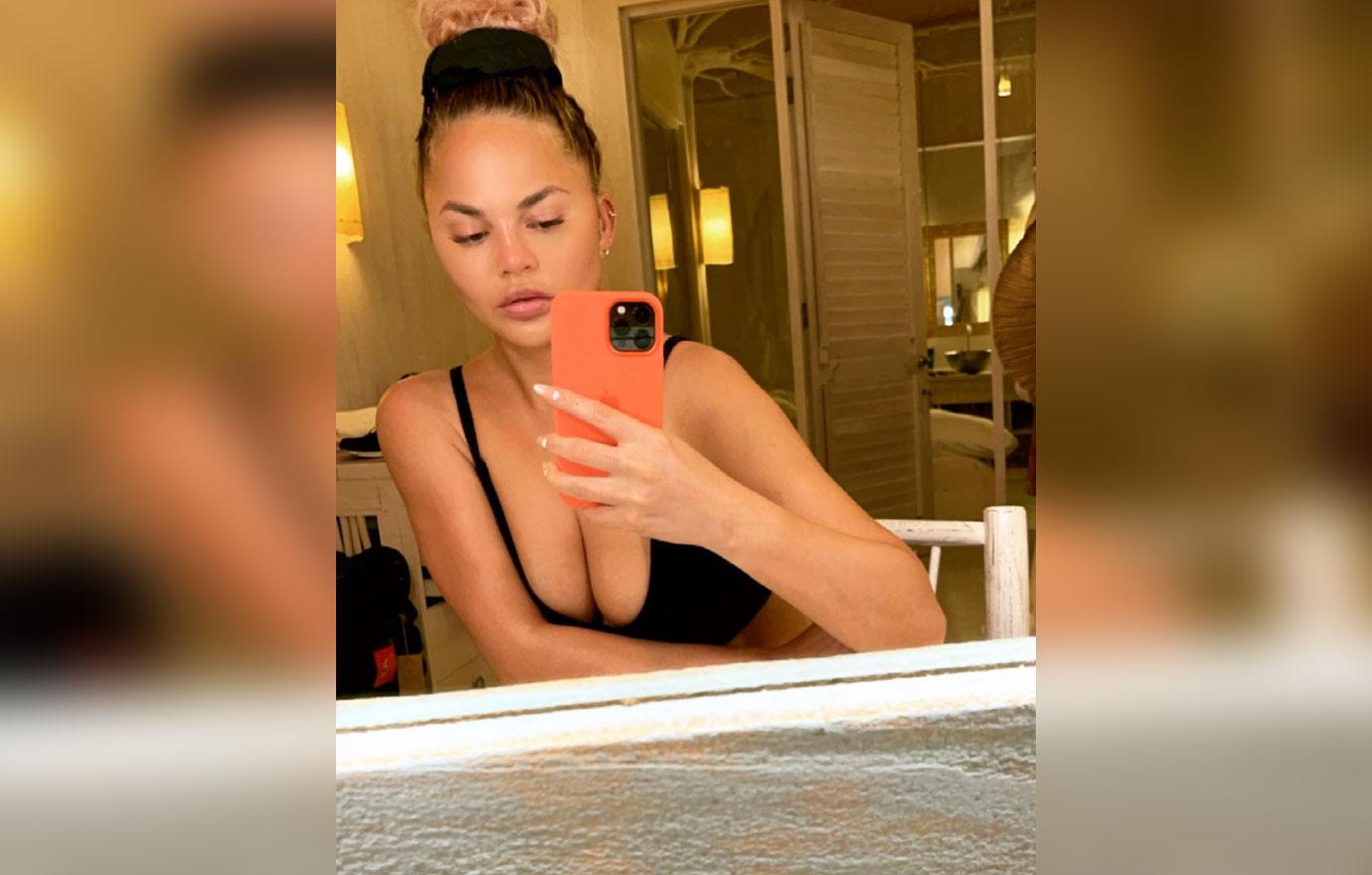 Article continues below advertisement
Once the star had kids — she's mom to her and John Legend's 5-year-old daughter Luna and 3-year-old son Miles — her body changed, as her breasts filled "up with milk" and then deflated, she claimed.
Teigen admitted that she was once thinking of having a breast lift instead of removing the implants all together, "but when you have kids you think about [the risks] of surgery and I think, 'This is not the way I want to die, in boob surgery.'"
The Deal or No Deal alum is one of several women in Hollywood who have been candid about removing their implants. Most recently, model Kayla Rae Reid underwent the process, as did American Pie actress Mena Suvari and reality star Tamra Judge.