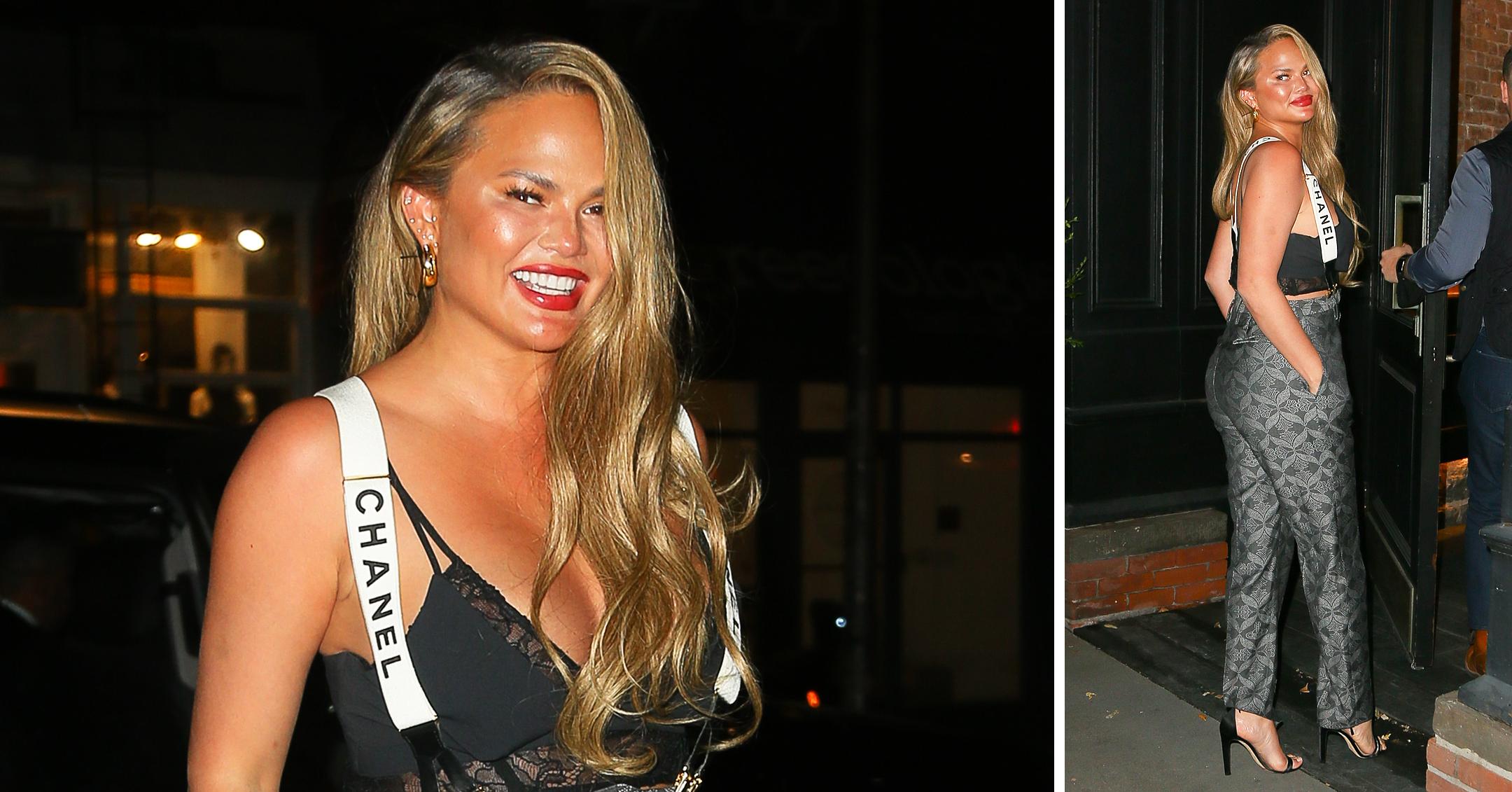 Chrissy Teigen Celebrates The Release Of Her Third Cookbook In A Lace Bralette & Chanel Suspenders: Photos
Chrissy Teigen was in good spirits on October 27, as her third cookbook, Cravings: All Together, hit stores! The star swung by the Barnes & Noble in NYC's Union Square, where she signed every copy of her new work and put them back on the shelves for awaiting fans.
"Thank you for supporting my book 😭 it really means so much to have it in the arms of so many," she gushed on social media. "It has been my honor to bring joy to your kitchen."
Scroll down to see the trendy look she wore for her day in the spotlight!
Article continues below advertisement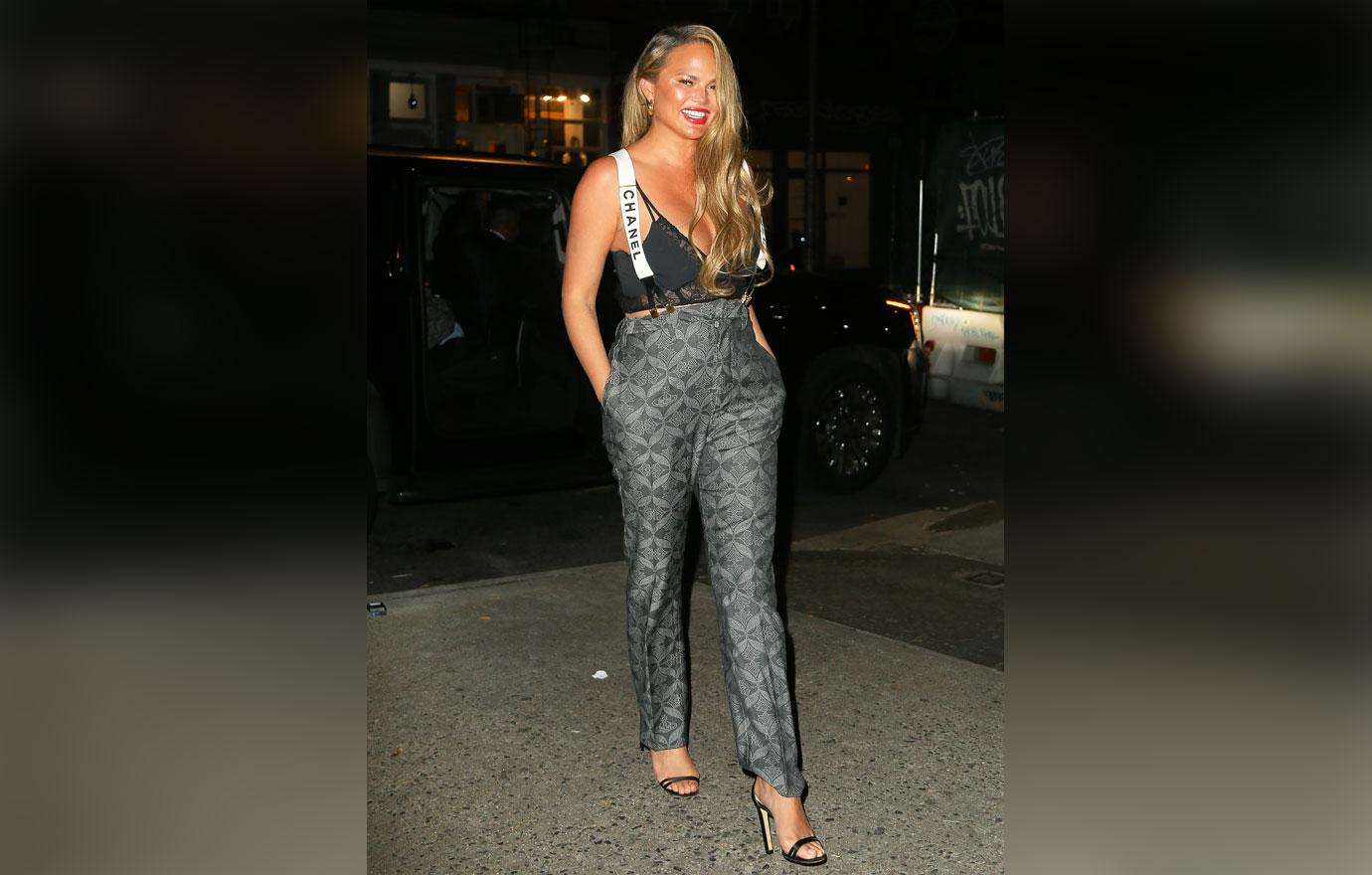 For a fun night out, the model wore a black sleeveless bra top and a pair of high-waisted gray patterned pants. She clipped on Chanel suspenders over her lace shirt and added a pair of black stiletto heels.
The star parted her hair to one side and also rocked a bright red shade of lipstick.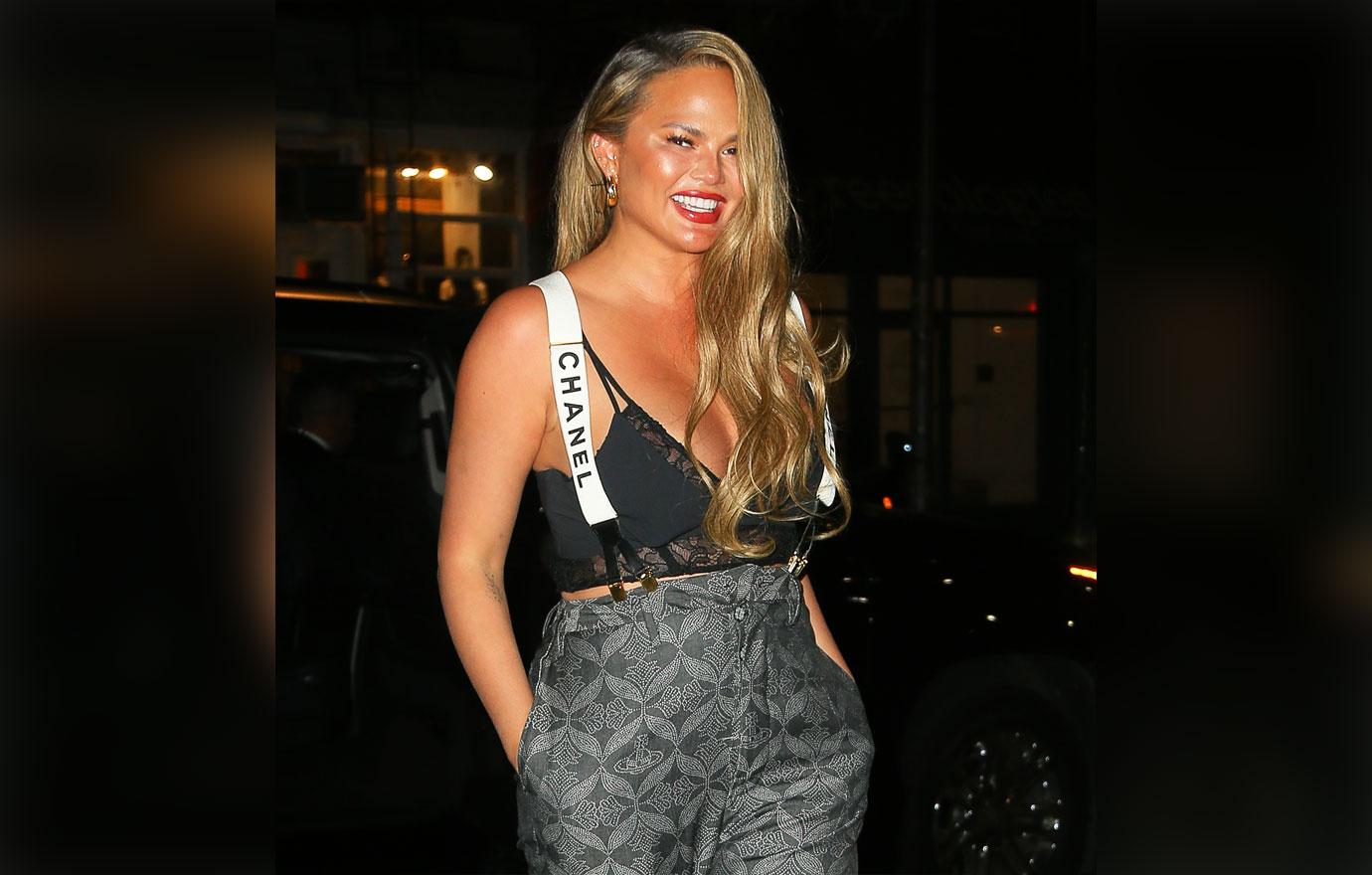 Teigen previously revealed that this cookbook contains some of her "best" dishes, such as husband John Legend's thick blueberry pancakes, sticky orange-glazed fried chicken sandwiches, salty white chocolate chunk cookies and unicorn milkshakes inspired by her 5-year-old daughter, Luna.
Article continues below advertisement
"I wanted to make recipes that would be timeless, food that brings joy to your belly, your household, those around you," the Lip Sync Battle host explained. "I wanted people to enjoy not just the outcome, but the process."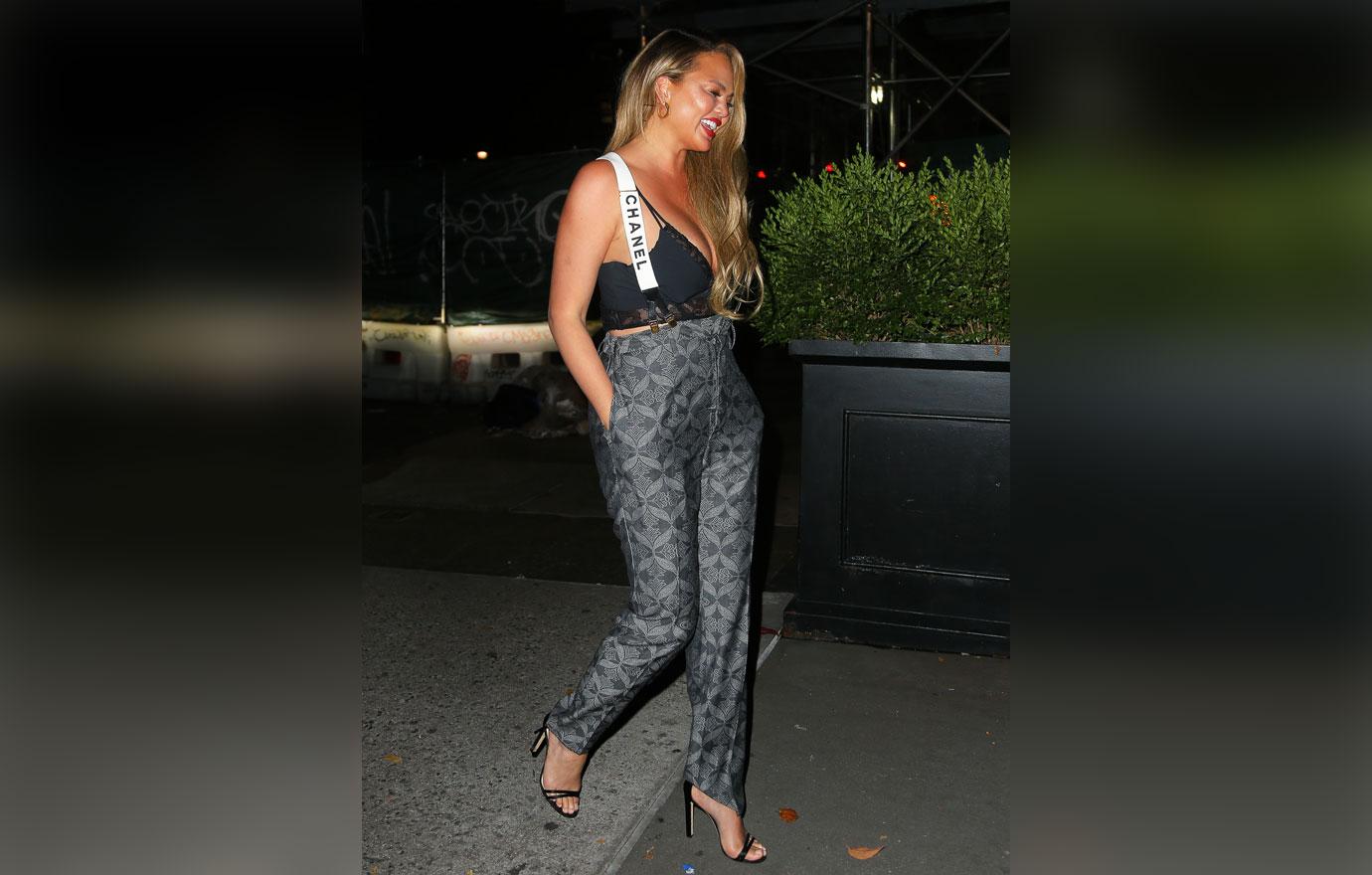 After stopping in at the book store, the Sports Illustrated Swimsuit star headed to dinner at COTE NYC, a Michelin-Starred Korean steakhouse. She shared some photos from the meal on Instagram, revealing that her loved ones presented her with a 101 Dalmatians-themed cake to mark 101 days of sobriety.
Article continues below advertisement
"I'm so excited," she said of her sobriety journey the day prior. "I feel so good, I feel very clear-headed."
She decided to get sober last year, explaining, "I was done with making an a** of myself in front of people ... tired of day drinking and feeling like s**t by 6, not being able to sleep."