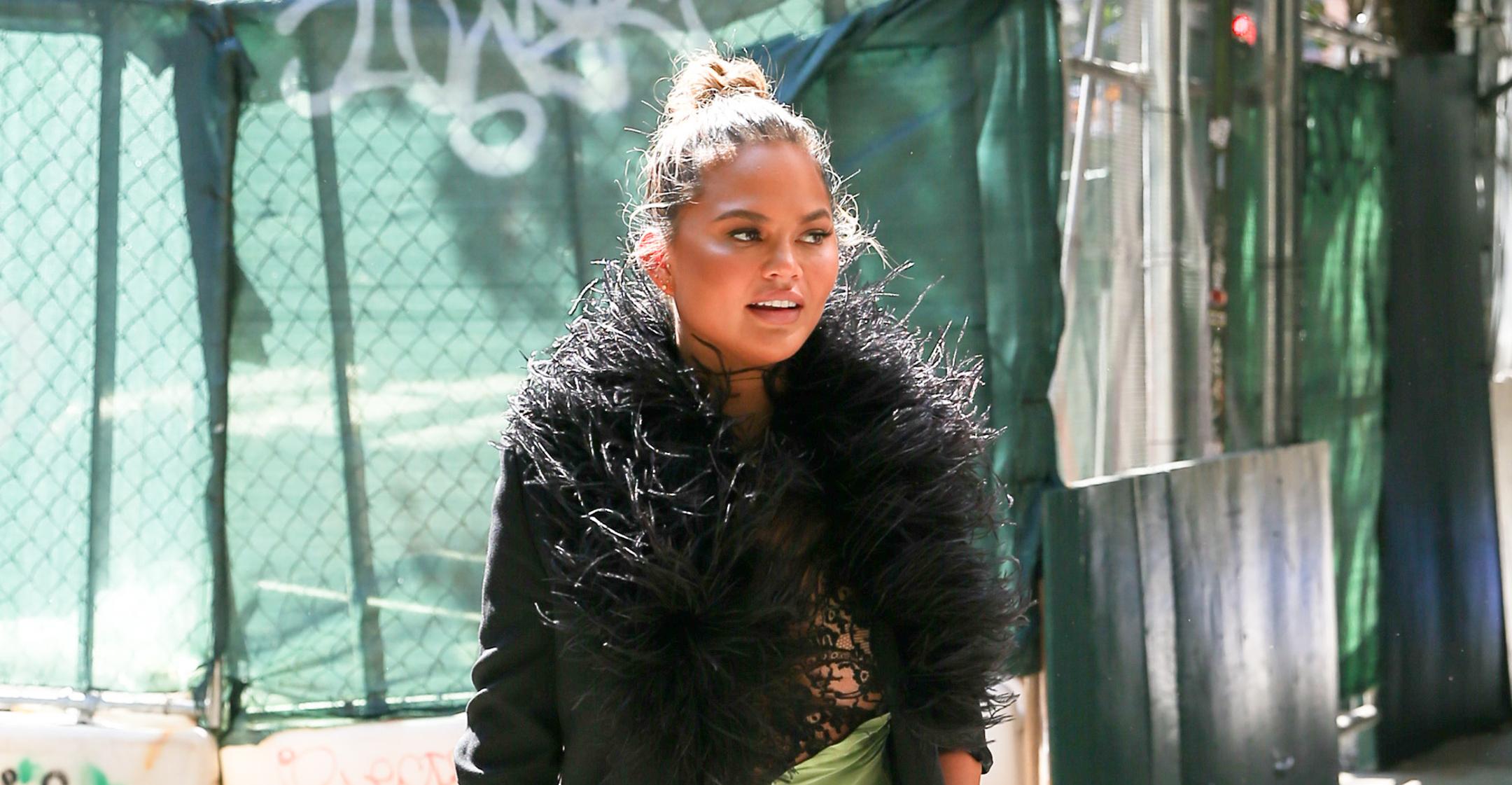 Chrissy Teigen Gets Fat Removed From Her Cheeks, Shows Off Slimmer Face: 'I'm Really Seeing The Results & I Like It'
Chrissy Teigen has nothing to hide. On her Instagram Story, the model shared with her fans that she recently saw Dr. Jason Diamond to undergo buccal fat removal, which gives one a slimmer face.
Article continues below advertisement
"I did that Dr. Diamond buccal fat removal thing here," the cookbook author reveals as she points to a hollower area on her cheek. "And since I quit drinking, I'm really seeing the results. And I like it. Yea, I did it."
She also wrote on the post, "no shame in my dr. diamond game."
The tweak is similar to one of her other plastic surgeries, as not too long ago, the Lip Sync Battle cohost revealed she had fat removed from the armpit area.
Article continues below advertisement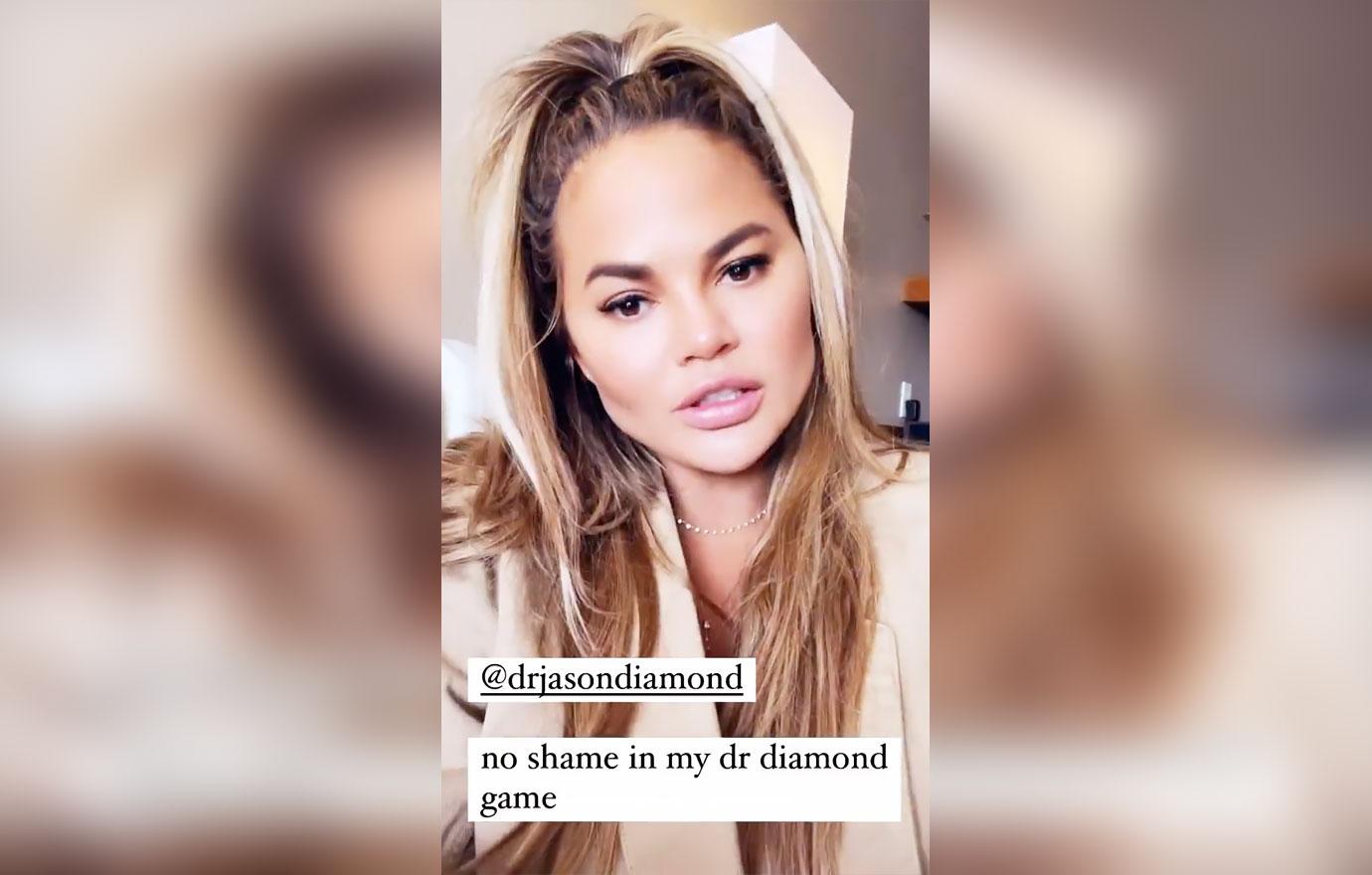 "I had an armpit sucked out, which was one of the best things," she confessed to Refinery29. "It's a big secret, but I don't care. It was nine years ago or so. And I had two inches to my armpit. Now it's back though, so now I've gotta pay for [liposuction] again."
Article continues below advertisement
Teigen got the implants when she was just 20 years old, thinking her body would look better in swimwear.
"I had a quarter 'teardrop' cup in the bottom and filled out the breast line. It was more for a swimsuit thing," she noted. "I thought, if I'm going to be posing, laid on my back, I want them to be perky!"
However, after giving birth to two kids — she and John Legend share 5-year-old daughter Luna and son Miles, 3 — they "deflated." And though part of her wanted to get a lift instead of getting new implants, she decided to just take them out all together.
"When you have kids you think about [the risks] of surgery and I think, 'This is not the way I want to die, in boob surgery,'" she joked.