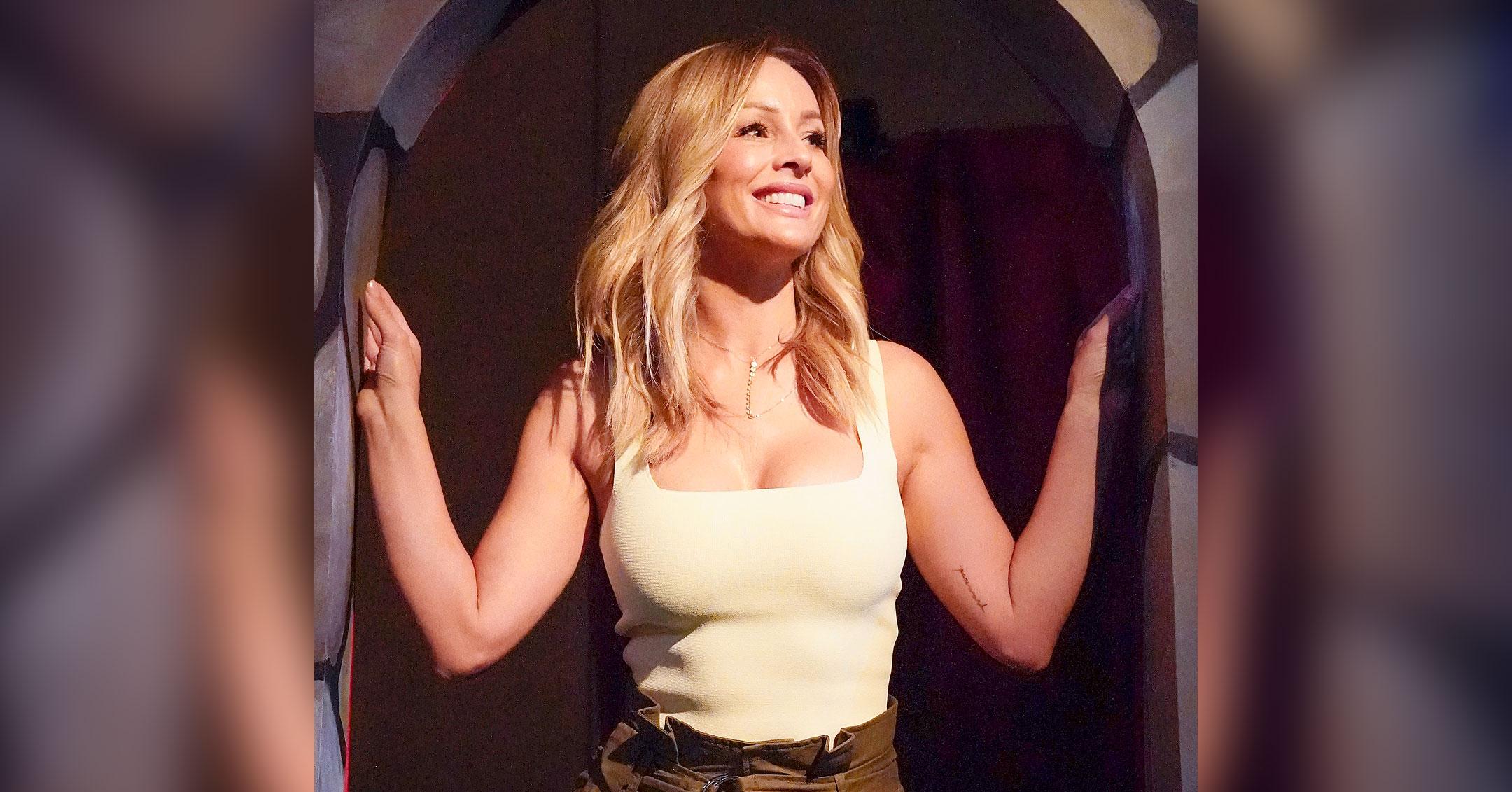 'It's Been Frustrating & Scary': 'Bachelorette' Star Clare Crawley Explains Why She's Removing Her Breast Implants
Former Bachelorette lead Clare Crawley has revealed that after experiencing unanswered medical symptoms for a few years, she's finally uncovered that her breast implants are at the root of the problem — and the diagnosis has prompted her to have them removed.
"It's been hard and it's been frustrating and it's been scary," she admitted of not knowing what was wrong.
Article continues below advertisement
"I've seen doctor after doctor, specialists, naturopath, and anyone and everyone I can think of to help me with this and get to the bottom of it," she shared of trying to understand her symptoms, which include hives, inflamed skin and itchiness.
Crawley experienced a "lot of other symptoms," as well, and things "came to a head" when she saw her chiropractor about a month ago. After looking at her X-ray, he suggested having a mammogram since he saw a lot of fluid behind her implants, which is unusual.
Article continues below advertisement
The star revealed that the mammogram confirmed she had "fluid sacs" behind her implants, which spurred doctors to look at her past medical history. It was then that they noticed her white blood cell count had been "elevated" for the past five years, meaning her body was "fighting" something foreign in her body: the implants.
Article continues below advertisement
Now, the blonde babe is preparing for her surgery to have the implants removed, and she hopes that by sharing her story, she can help comfort others who are going through similar situations.
Article continues below advertisement
"I feel that this was important to share so I can be a resource for anyone going though this as well. I know how being your own health advocate is hard sometimes, and can feel like an uphill battle," she said. "This is the reality of life for so many people though! I'm just so incredibly thankful to all the people who are in my life that support me not only in my peaks but in the valleys as well."
Article continues below advertisement
Her vulnerability touched thousands of women, including Selling Sunset star Chrishell Stause.
"So scary-glad you are getting answers & hope you are healthy soon🙏🏼 Your beauty radiates from within and you and everyone is SO much more than our shells," she commented on the Instagram video.
Crawley's beau Dale Moss also left a public comment on her post.
"So proud of you for sharing this love. I know this wasn't easy but will help so many other women going through what you've been experiencing," he wrote. "I love you & with you every step of the way."