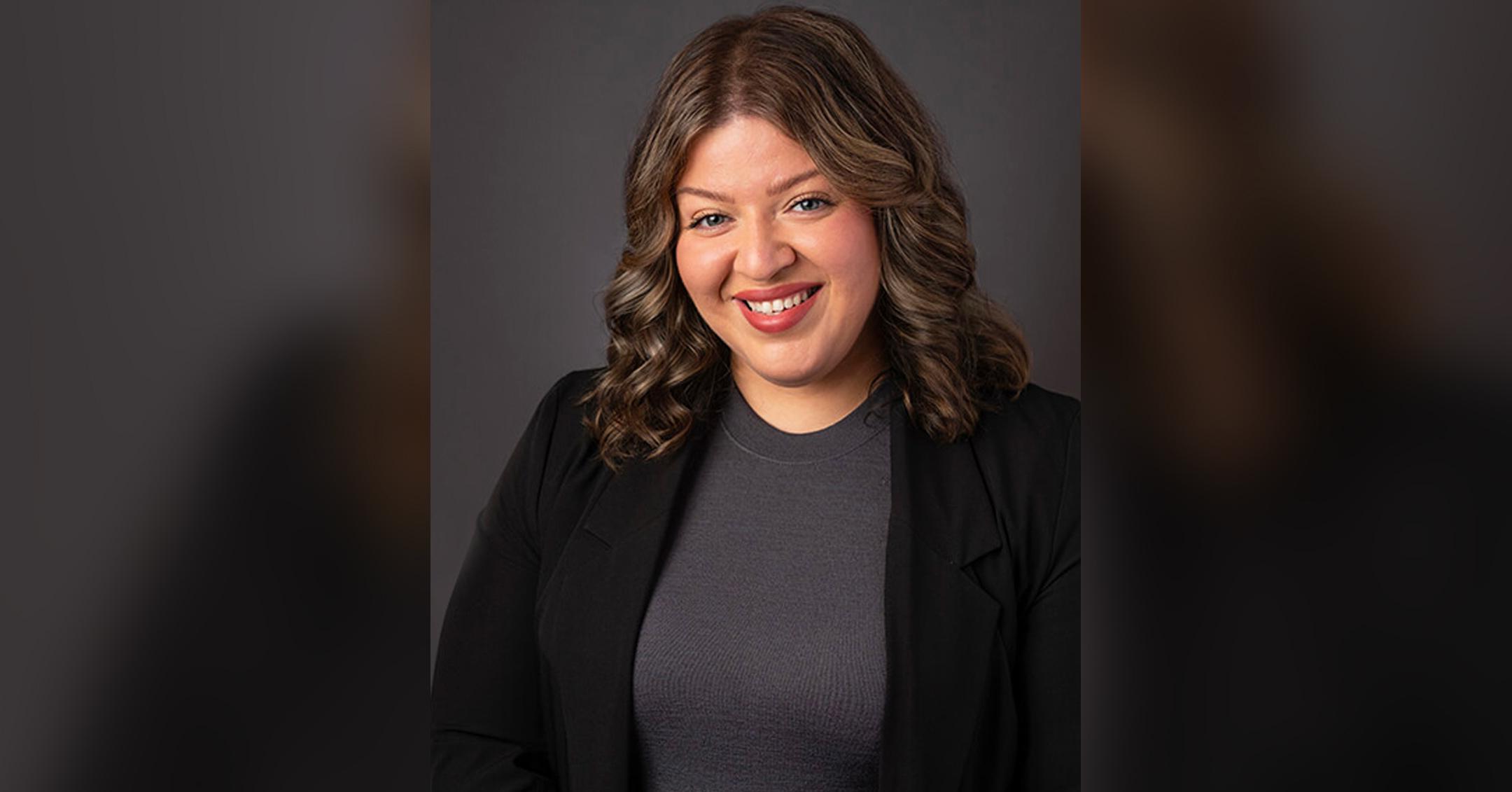 Exclusive: Carla Rivas Created Her Own Hair Product After Having Cervical Cancer, Which Is 'Changing Lives': 'I Can't Think Of Anything Better Than That'
Article continues below advertisement
"I started losing my hair, and I thought, 'I need to find ways to be creative,'" she exclusively tells Morning Honey. "I actually went — selfishly — into beauty school. I said, 'This is where I am going to learn how I can do my hair and how I can help other people style their hair.'"
But after doing older women's hair and hearing their personal stories, she realized she wanted to help people feel their best — all day, every day.
Article continues below advertisement
Rivas realized that there wasn't a product in the market that could help hair grow back naturally and was clean.
"I couldn't trust anything because nobody is really paying attention to labels and what kind of damage it does," she says. "You can't always use a certain product if you're on another medication. I would love for women to be comfortable in the space to do that, so that is where Hair La Vie was born."
"I started caring a lot about what I was putting in my body at that point again [when she was 28 years old], but when I was doing the research, food and what you put inside of your body have a great effect on your overall health, and I started reading things about how people have cervical cancer from certain food," she continues. "I thought, 'It would be great to find an easy transition to become a survivor and ease back into normal life so it won't be that hard when you're not in the position to do a drastic diet change.'"
Article continues below advertisement
Though her vision didn't come to fruition for a long time, she is happy she didn't settle for something that wasn't right, especially because some people wanted her to change or put a different spin on what she was trying to sell.
"Since it was such a personal story to me, I wasn't OK with that, and I didn't want to allow that to happen," she states. "I got a couple of people who wanted to do that, and I would have rather waited until I found the right partner than look for the goal in mind. I needed to make sure that the message got out the right way, so be patient and don't settle for what is not your dream."
Article continues below advertisement
Now, Rivas always incorporates the shampoo and conditioner into her routine.
"I use shampoo and conditioner twice a week, and the serum I use as much as possible on my ends, because no matter what, it's going to have that sun damage, and of course, I take the supplements on a daily basis," she notes. "My next favorite one is the mask. I either use it as a leave-in conditioner when I am having a bad day or I use it as a treatment where I mix it with the serum, so I do a dollop of the mask and two pumps of the serum. I put it in my hair in a mask and just let it sit in my hair for 15 minutes and it's a great treatment."
Article continues below advertisement
"I wanted to make sure we were taking care of people, so for me, [the original product] is still my favorite because that's the one that changes most people's lives, and I think it will forever be that way," she says of the products, which officially launched in 2014. "To this day, I want my hair to grow out faster. Sometimes I cut it off short and then I change my mind and I want it to grow much quicker. I always try to use the supplement and the serum – it's just my finishing touch all of the time."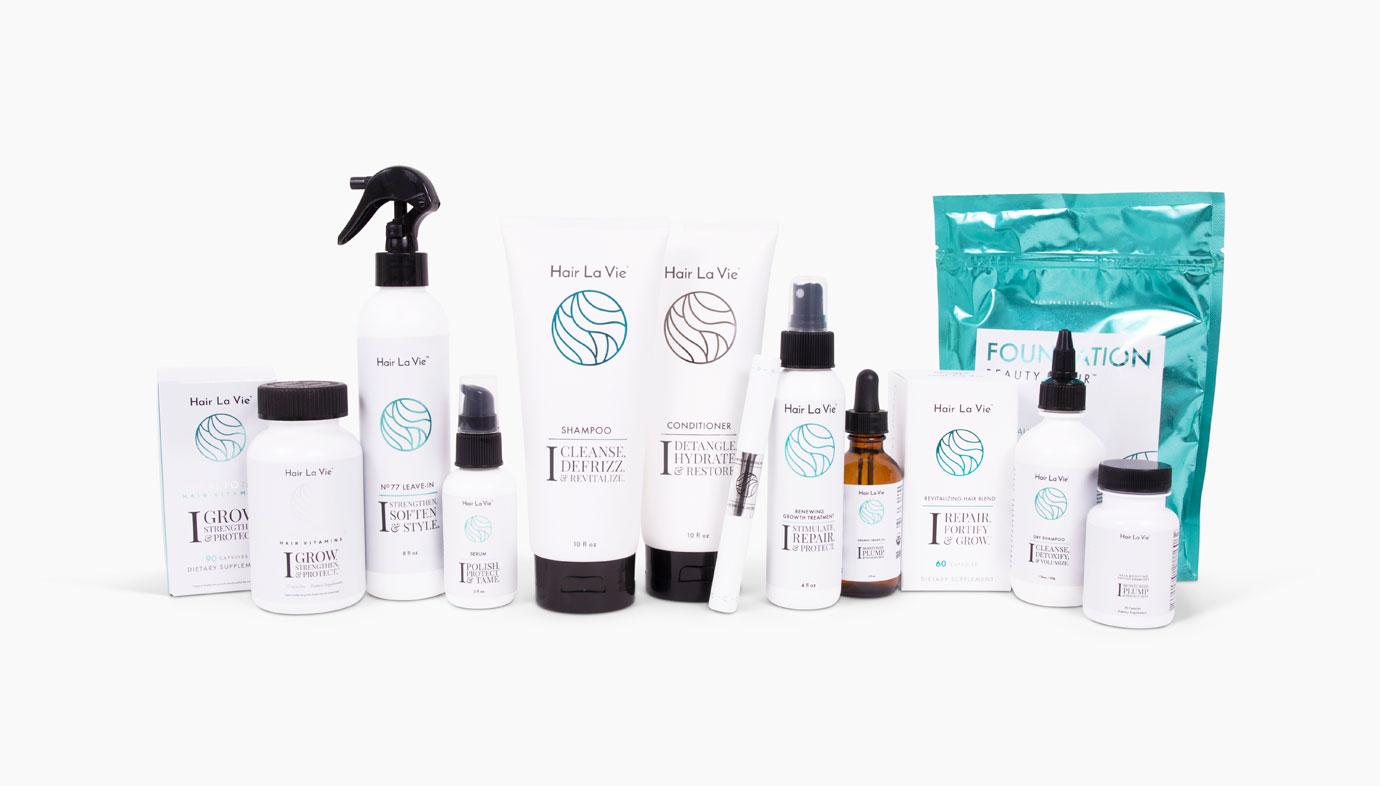 Article continues below advertisement
Ultimately, the entrepreneur wants people to live their best lives.
"What I want this product to do is to not make people feel alone," she reveals. "We bring up the cancer thing, not because we want to promote it, but because we want to let people know you are not alone and show that someone has lived through this and they have found a way that is going to help that is not going to hurt you. So, for me, that is what is important, making sure we have a way to lead people into happy and healthier lives and give them a product that can stay with them for their lifetime and that will honestly promote confidence from the inside out."
Additionally, hearing other people's personal stories about how the goodies have made an impact warms her heart.
Article continues below advertisement
"The best part is the story. There's a story every day or every year that always sticks out," she says. "Every year – even now with COVID — I've had a lot of customers ask me, 'Hey, you should know, a lot of people who were sick with COVID for some reason experienced hair loss, and Hair La Vie has helped them.' It's just interesting because we have this journey, I did it with cancer in mind, and then it jumped into people who just were either diabetic and had a lot of medications they were taking and they would email us and send us these messages and call in and say how this product was working for them and didn't hurt them or didn't mess with their medication. We are changing lives. That is honestly the best part. I can't think of anything better than that. It's doing what I wanted."
The notes Rivas receives from consumers are "extremely fulfilling" and "give me a reason to wake up every morning."
Article continues below advertisement
"I have had many jobs, and I never felt what it was like to wake up and love your job," she gushes. "I don't have a problem getting up and getting ready and that is what it has done for me every day — it changed my life to where I love what I do, I love the feedback and I love to listen to everybody. If there is anything I can change in my product or make better, I am always going to have them in mind. We get to hear what people need, and it changed people's lives, it's amazing."
These days, Rivas is "feeling great" and is looking forward to the future.
"I have made it a point to make sure I am checking myself yearly. I don't let fear take over, I am completely healthy and cancer-free," she says. "I got cancer too young. I made the very ignorant and young decision to decide to go after it all by myself and not include my family in that journey, and I regret that, but it taught me a lot. Now, 20 years later, I am happy and healthy, and I am able to help people out there."