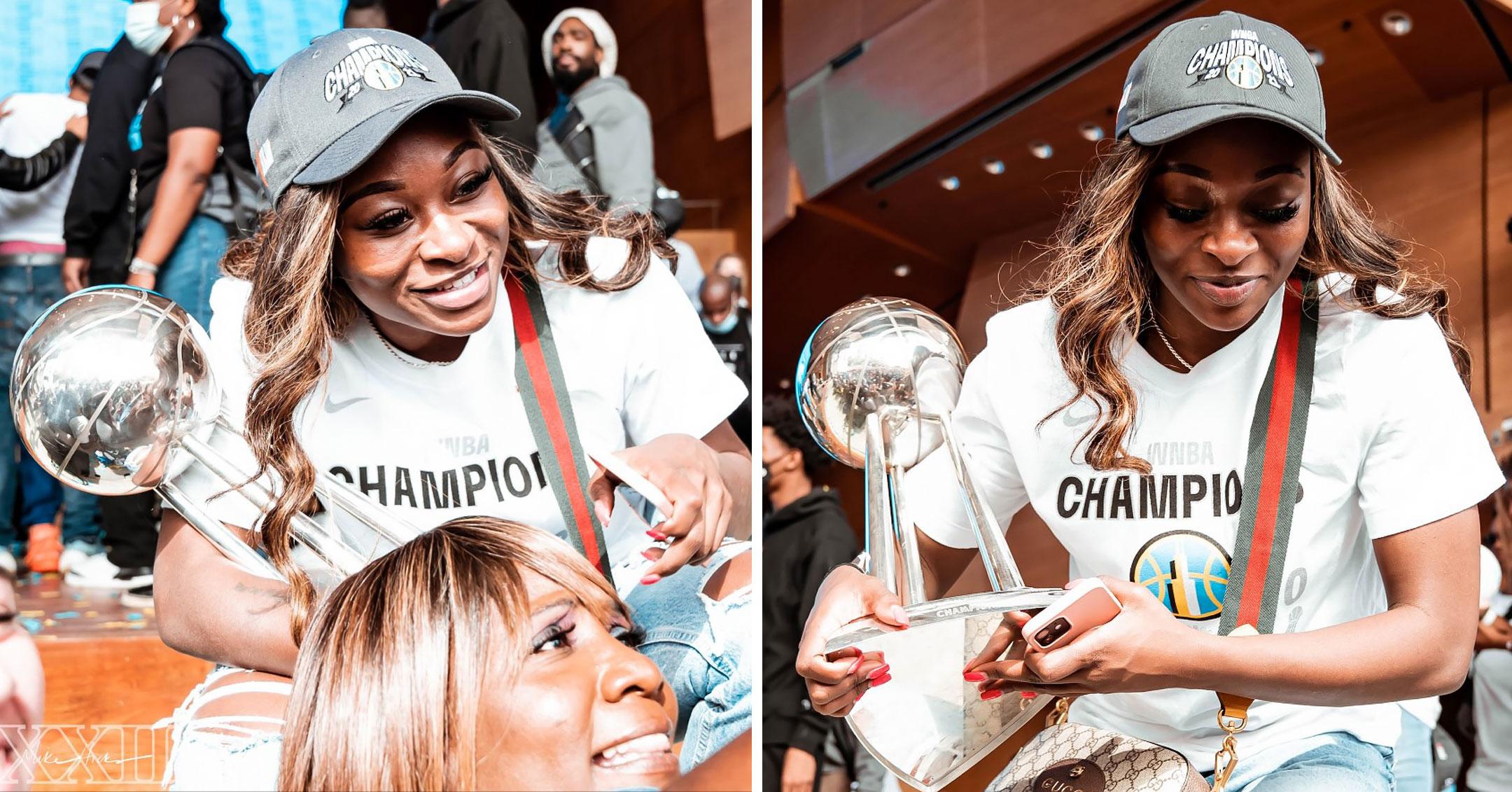 Exclusive: Basketball Star Dana Evans Says Winning Her First WNBA Championship Is Something 'I Have Dreamed About My Whole Life': 'It's Still Sinking In'
Even though Dana Evans' career is just beginning, she can already cross something big off of her list — the basketball star made history on Sunday, October 17, by helping the Chicago Sky win their first WNBA Championship.
Article continues below advertisement
"It is still sinking in for me because this is something that I have dreamed about my whole life — especially as a rookie winning a championship, that speaks volumes," the 23-year-old exclusively tells Morning Honey of her latest accomplishment. "That is pretty much something that you strive for in your career, and I got it in my first year, so now there are other things that I can strive for and want to do."
"It's a feeling that I can't even describe. I am so blessed for it, I was super excited," she gushes. "It was obviously a dream come true for me."
Article continues below advertisement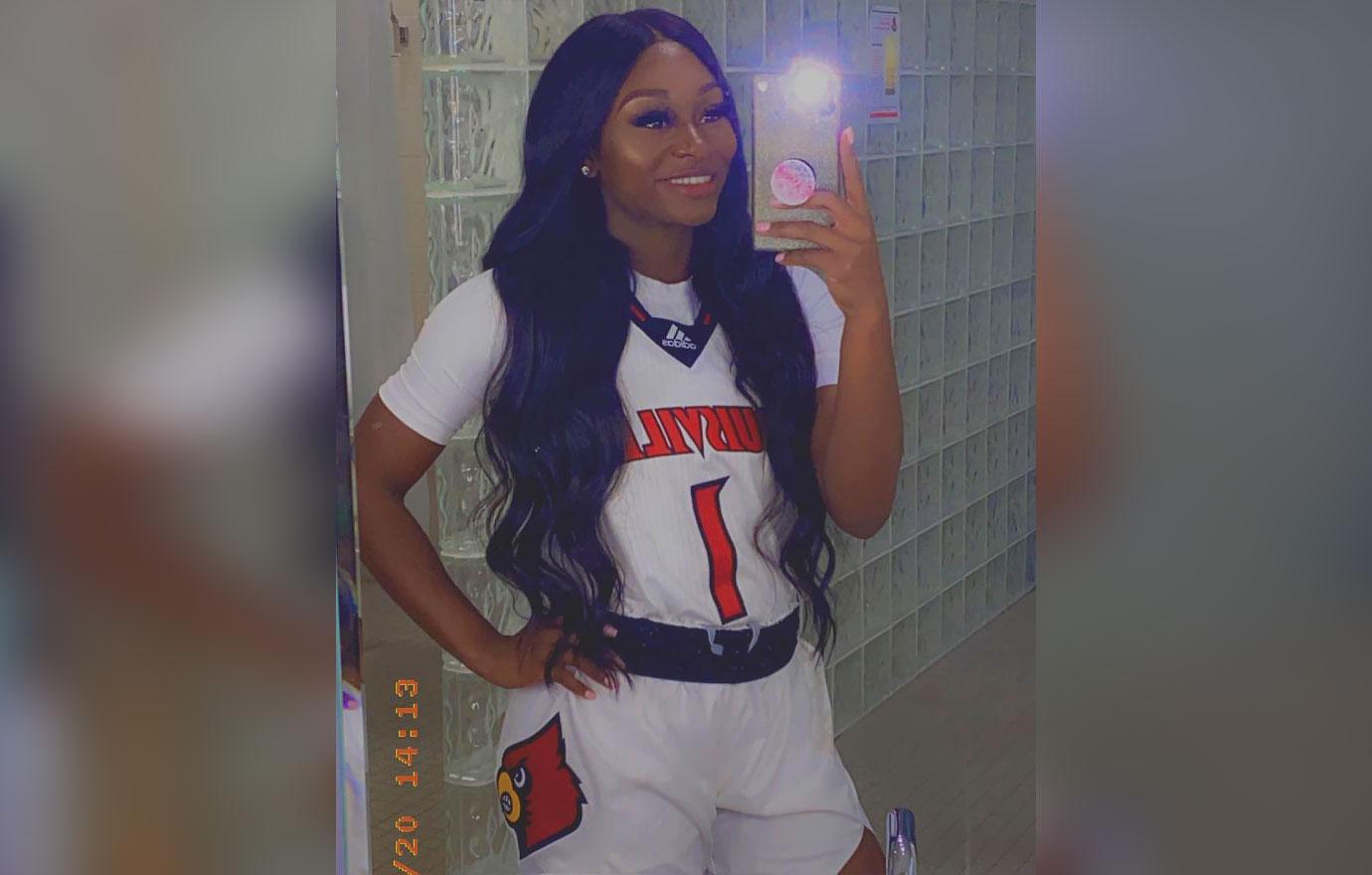 One of the best parts for Evans is that she got to play alongside some ladies who she has looked up to for some time. "It's a surreal feeling, just playing with Candace Parker, Skylar Diggins-Smith and Diana Taurasi," she states. "I have been watching them my whole life, and I wanted to be like them one day, and now getting the chance to play against them and play with them in the WNBA finals is pretty cool."
Article continues below advertisement
The brunette beauty always loved playing the sport from a young age. "The first time I picked up a basketball, I kind of knew that this is what I wanted to do and what I wanted to have my future in," she says. "I was always around the game, and I was just always watching, so once I started playing, I fell in love with it, and I got better every year, so that made it fun too."
Evans then excelled at the sport, as she played at Louisville, where she was named ACC Players of the Year in 2020.
However, there were some obstacles along the way — the athlete was drafted by the Dallas Wings for the 2021 WNBA draft, but she later got her redemption when she was traded to the Chicago Sky on June 2, 2021.
Article continues below advertisement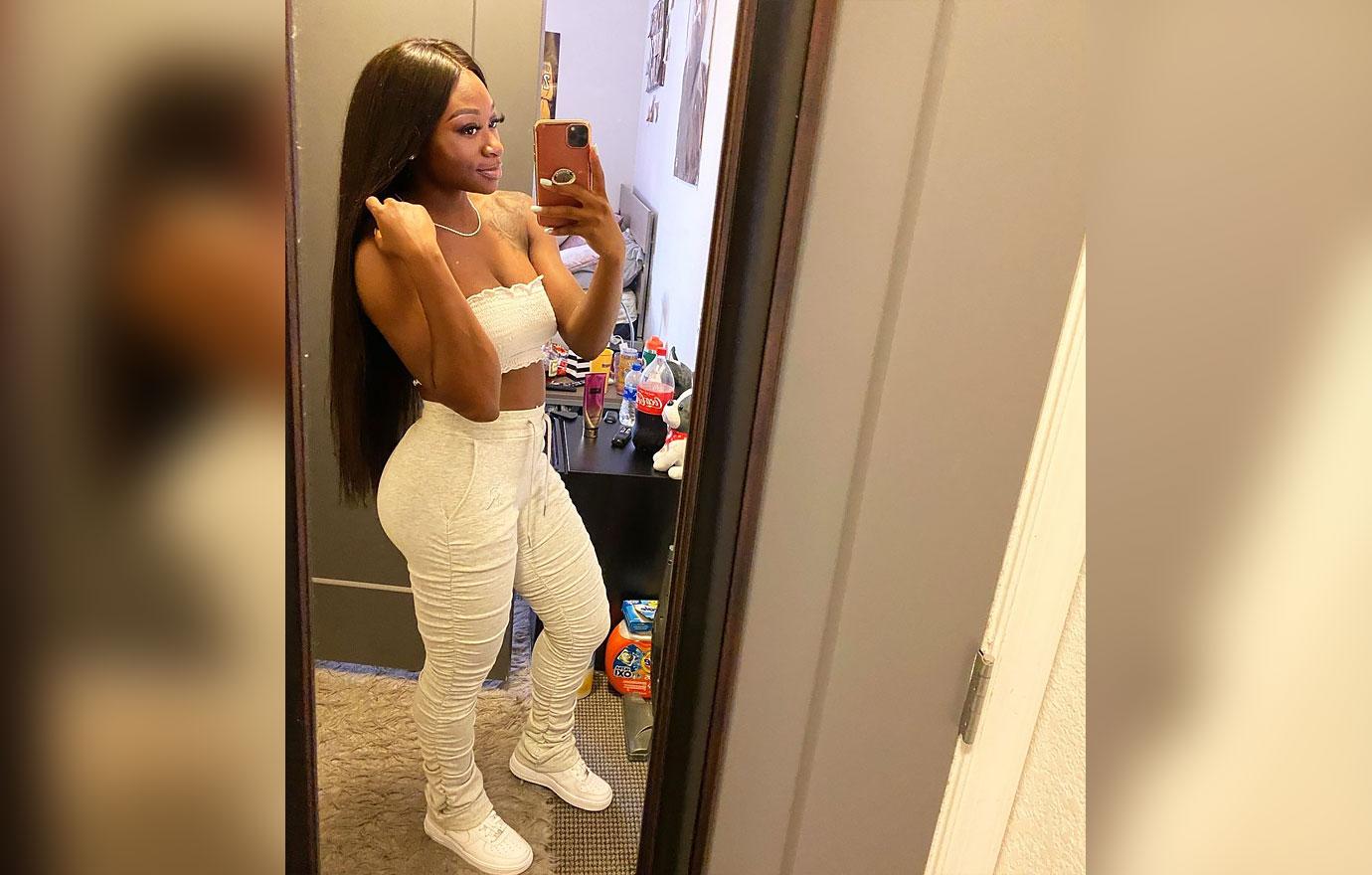 Despite being overlooked, she persevered and kept her eye on the prize. "My advice is to prove those people wrong that doubt you, or if they don't believe in you, that should be motivation for you to just get better and to show what you can do. Just keep working and show them that you can do it," she shares. "My motivation [comes from] moments like this with the championships. Also, my motivation is my family because they push me to keep going and to make them proud is something that I always look forward to doing."
Article continues below advertisement
Going forward, Evans hopes to inspire others and change the sports industry.
"I would say to keep God first because he has played a big role in my career success, so just believing in his plan and his vision," she says. "What you think are your goals might not be what he has planned for you, so you just have to trust the process and just believe in him."
"Look at how much the WNBA has grown over 25 years, and it has come a long way," she continues. "We need more women in these positions to help it grow, we need more women coaching, doing a little bit more of everything to make our sports just as powerful as men's."
If you think the shooting guard is complacent winning a championship, then think again, as she has big plans for the future. "I want to be an Olympian on an Olympic team and win a gold medal. I also want to be an All-Star and just continue to get better and try and break records," she admits.
Game on!