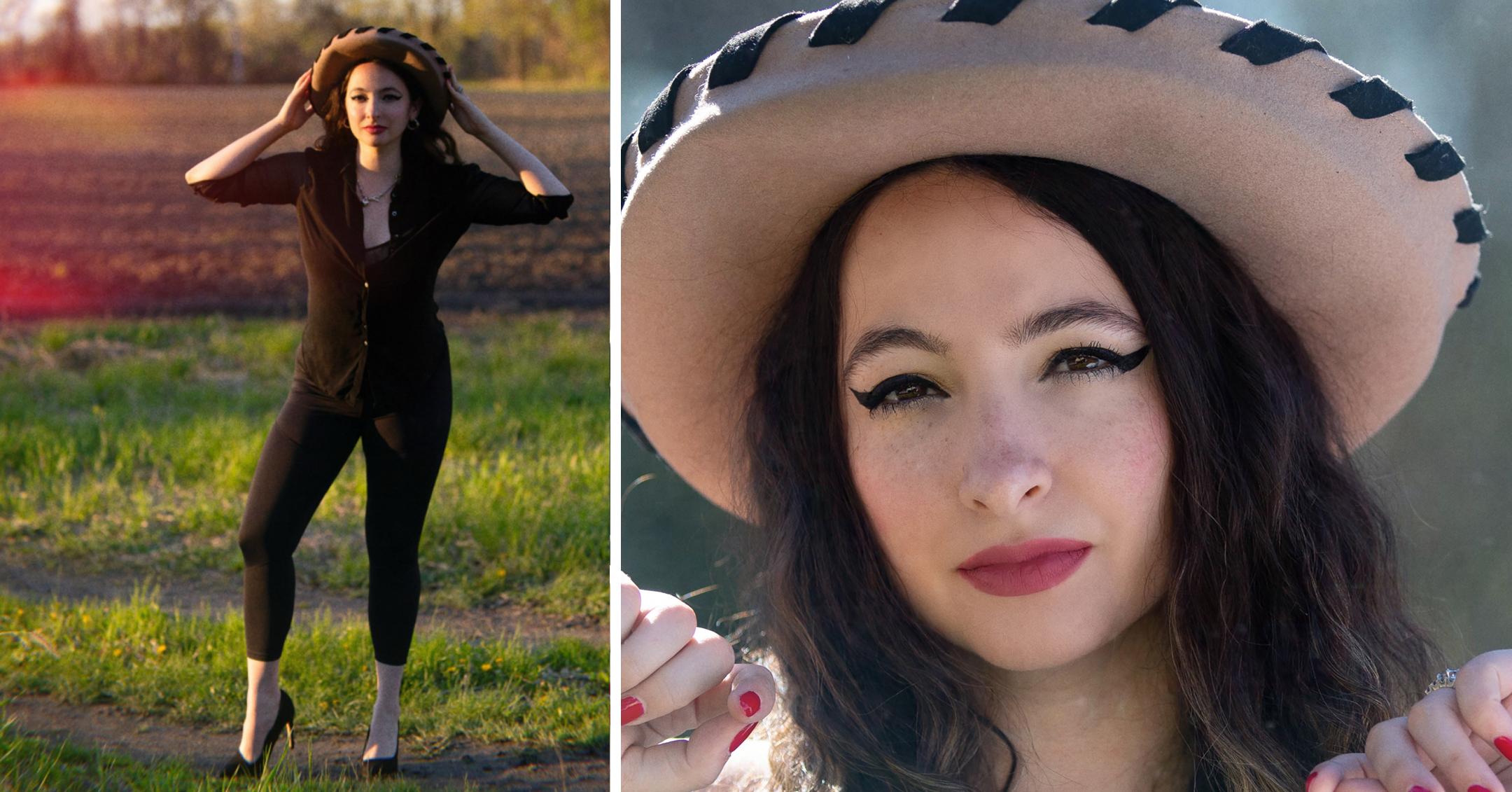 Exclusive: Astrologist Aliza Kelly Is 'So Grateful To Help' Others 'Look At Their Realities From A Different Point Of View': I Want To 'Build My Legacy Around This'
Article continues below advertisement
However, the entrepreneur had no idea that her career would take off like it has. "I had always been sort of witchy and alternative and a little gothy and a little punky, but astrology really came into my life in my early 20s when I was having a really hard time, and I was really struggling to make sense of what was going on in my reality," she exclusively tells Morning Honey.
"I felt like I was just floundering. At that time, I did what most people do when they are really struggling – you start looking up your horoscope and you start looking to these alternatives meta physical practices, and I think that there is a reason for that," she continues. "I think humans are sort of hard-wired to want to make sense of their chaos, and when I was in this moment of such extraordinary chaos, I started to unpack my astrological profile a little bit and what I was discovering made sense."
Article continues below advertisement
From there, Kelly "started an astrology dating app with a friend from college," which she ran for a few years until 2016. When Kelly moved back to New York City in her late 20s, she was "floundering all over again, but this time I had all of this astrological insight and knowledge. People started asking me to do their charts and to share the information and to host workshops at their studio or host a workshop at a dinner party, and slowly but surely, I started to trade the things that I was doing that were really not fulfilling with this practice that was extremely fulfilling and that is really how I arrived where I am now."
Article continues below advertisement
"It was a really organic process, and it was also a really humbling process," she explains. "It was something that I came into and had to sort of put my ego aside because it was something that I was coming to in a state of really needing some guidance."
Fast forward to the present and the brunette beauty has now written three books — her third one called This Is Your Destiny: Using Astrology to Manifest Your Best Life comes out on September 28 — is a recurring personality on The Drew Barrymore Show, has worked with a slew of celebrities, including Sarah Hyland, Yara Shahidi, Aidy Bryant, Lana Condor and more, and writes columns for Cosmopolitan magazine.
Article continues below advertisement
Kelly's first two books were "more straightforward," whereas her latest venture has a lot more detail about how she began her career and advice for others who may be struggling with their life's purpose.
"I came into this book really wanting to synthesize everything that had happened — individually and then also the lessons and the wisdom that I have learned in the work I have been doing," she says. "There are certain wisdoms and insight that I have just based on the fact that I have had intimate, deep, soulful conversations with literally thousands of people and that changes one's perspective on reality. I feel like that is such a unique and special [thing], and I have been so privileged to talk to different people from all walks of life, all demographics, all ages, all around the world to find sort of what do humans at large. What are they looking for and what are the themes and the cohesive consistent narratives that run across all of our stories and connect all of us?"
Article continues below advertisement
"It was a lot to continue to carry — all of these wisdoms, my story, but then all of these thousands of stories that I have had access to through my work as an astrologer and wanting to really extract all of that and get to the core of what are the things that people care about and how can astrology and manifestation be used as really functional tools to help people on a day-to-day basis?" she adds.
Ultimately, Kelly — who launched The Constellation Club, which has thousands of members from across the U.S. and abroad — couldn't be happier that she is guiding others along the way.
Article continues below advertisement
"It is the most moving, powerful, humbling [thing]. I get choked up just thinking about it," she confesses of her job. "I am so grateful for the opportunity to get to work with people in any capacity and help them look at their realities from a different point of view. I [want] to build my legacy around this, and I am adamant about people being honest. I am so adamant about truth telling, and I really believe that the more honest we can be as individuals with our wants and needs and expectations and desires, the happier and the more fulfilled we will be in our lives as we continue to live them."
But if people aren't a big fan of astrology, Kelly believes that they should give it a shot and see what happens.
Article continues below advertisement
"Astrology is a language of self-acceptance and only once through self-acceptance can we get to self-love and only through self-love do we have the courage and the capacity to really show up in the world as the most honest, authentic and embodied version of our spirit," she says.
And if you think that Kelly is ready to slow down, think again! The thought leader is already thinking about what her fourth book will be about, in addition to some other ideas.
Article continues below advertisement
"I want to have a TV show, and I want to be able to continue to help people and inspire people to feel empowered in their own realities, whatever those realities may be," she reveals. "I guess it's important to remember that everything is very fluid and that nothing is set in stone and that the planets are always moving, just like us. We are always in a state of flux, and if you aren't happy with the way that something is going in your life, it doesn't have to stay that way forever."