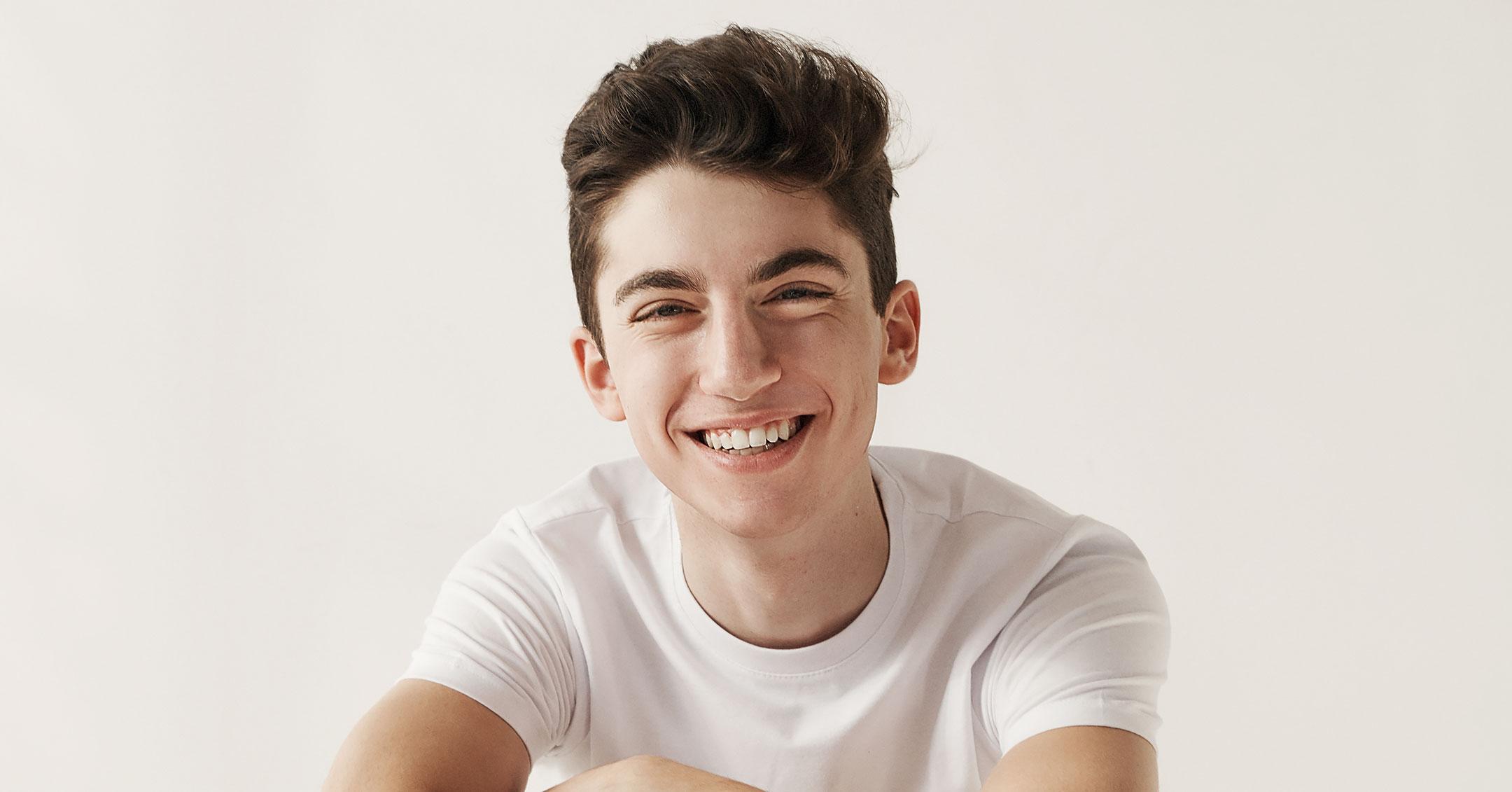 Exclusive: Chef Eitan Bernath Loves 'Connecting' With People Over Food: 'It's Really Gratifying Knowing That I Am Able To Inspire People To Get In The Kitchen'
It's no secret that Eitan Bernath loves food, as his social media platforms constantly show new recipes or goodies he's made. The influencer has rose to fame over the past few years — especially through his viral TikTok videos — and he's just happy that people are eager to look at his content.
Article continues below advertisement
"I think for me it's really exciting to be able to connect with them," the 19-year-old — who recently partnered with Ninja to discuss their new product, Ninja® Foodi® XL Pressure Cooker Steam Fryer with SmartLid™ — exclusively tells Morning Honey about his favorite part of the job. "At the end of the day, my love of food started because I love using food as a vehicle to learn about the world around me. As a little kid, I was like, 'Why can't I go to India and Mexico and all of these places and cook with people? My parents were like, 'Well, Eitan, you are eight, that is when you're older.' So, for me, food has always been a way through the internet and television that I learned about the world around me."
The foodie gets to travel all over the world, and he's always so happy when others tell him that they made one of his dishes.
Article continues below advertisement
"I was recently in Spain or Croatia, just walking around and people came up to me and talked to me about watching my videos and said that got them in the kitchen and they are cooking their own cultures food now," he continues. "So, for me it's really gratifying knowing that I am able to inspire people to get in the kitchen. Even if I am making a video showing how to make some dish that is classic in America like lasagna or something like that, it always is rewarding when I hear people, like for example in Croatia, someone came up and told me that I inspired them to start cooking more of their traditional Croatian food, and I think that is what is really rewarding for me."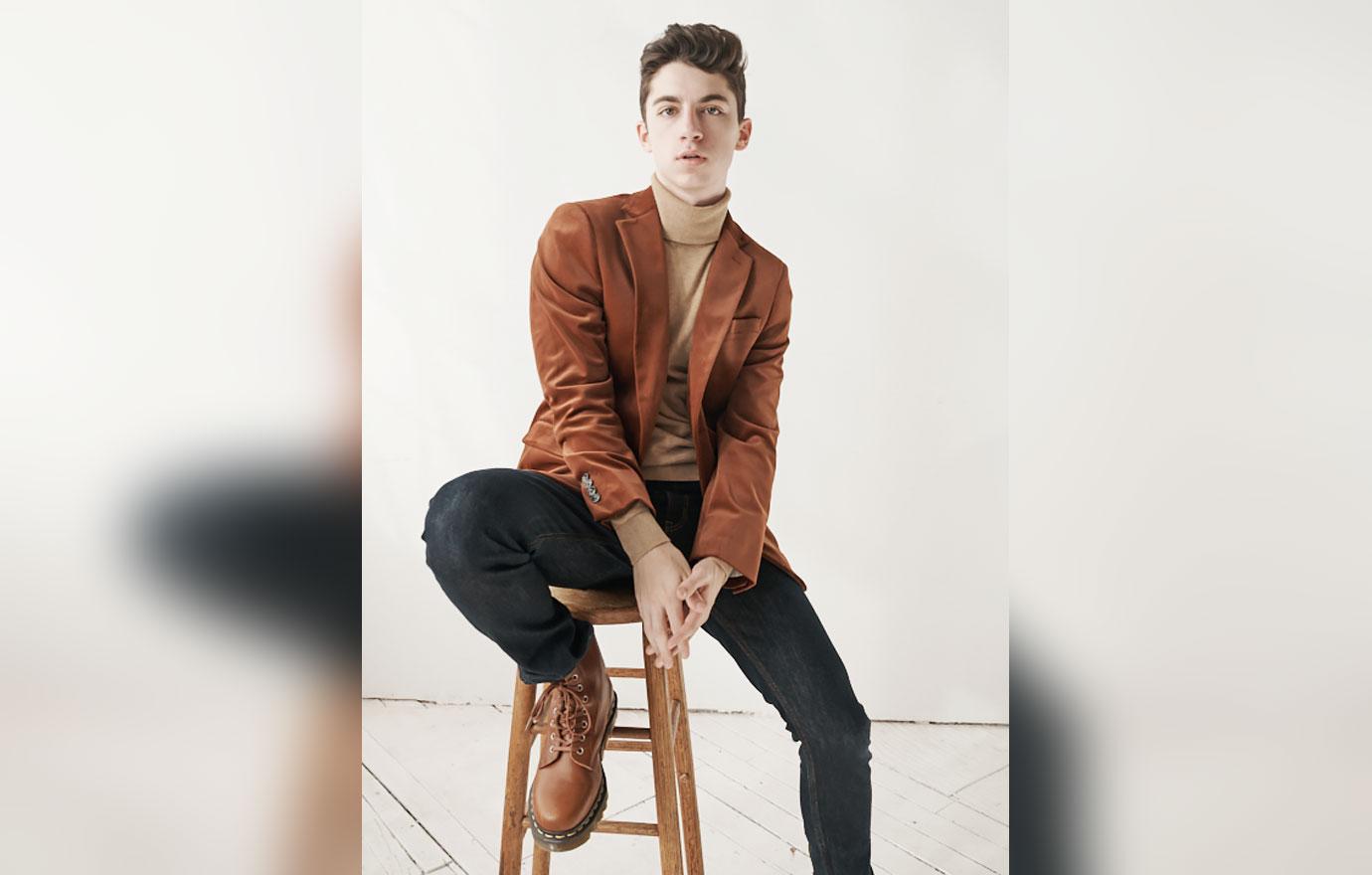 Article continues below advertisement
Even though Bernath has over 600,000 followers on Instagram and almost 2 million followers on TikTok, he doesn't let being in the spotlight get to his head.
"I was super excited and passionate about talking to people about food back when I had 100 followers on Instagram," he admits. "Today, now that I get to reach hundreds of millions of people with my content, it's that same excitement. For me, it's obviously super exciting to be reaching even more people, but at the end of the day, I really try to focus on why I am doing it."
Article continues below advertisement
Ultimately, the content creator "love[s] entertaining and educating people" about food, and he's not stopping anytime soon.
"My goals are just to continue expanding in that across all different mediums and forms of entertainment, traditional and newer forms of media, like social media," he shares. "For me, just any way that I can kind of connect with the viewers and talk about food I love, teach them about food, get them excited about food or other types of things – for me is what is really exciting for me and what motivates me what I am working towards."
Article continues below advertisement
The Drew Barrymore Show star knew he "always wanted to work in a restaurant" when he was younger, and now he's living out his dream.
"I love being able to have fun in the kitchen and really just kind of use it as an air of creativity and when I go to a restaurant and try a dish, and if I really like it, I will be like, 'How can I make this at home and how can I recreate those flavors?'" he says. "It's also another area where you can't know everything. Gordon Ramsey does not know everything about cooking, I don't know everything about cooking for sure. There is factually no end, there are a trillion cuisines, a trillion dishes, so there really is never an end to it. What is so fun about cooking is there's always more to learn, there's always new techniques, ingredients, flavors, dishes, so that is what keeps me really excited and also just new tools in the kitchen."
Article continues below advertisement
Which is why it's perfect that Bernath and Ninja decided to work together to promote their newest multi-cooker that makes cooking easier and more efficient than ever.
"I was really excited when Ninja reached out about their Ninja® Foodi® XL Pressure Cooker Steam Fryer with SmartLid™. I have used pressure cookers before, I have used air fryers, but what is really cool about this product is that it does all of that and more under one lid," he says. "So for example, for my video I made a focaccia and usually if you said, 'Eitan, you're going to make focaccia in a pressure cooker,' I will be like, 'What are you talking about?' But with this SteamCrisp™ Technology, it's able to steam the food, which makes the inside super soft and then with the air fryer going at the same time, it's crispy outside. It's really fun to use because the first time you use it, it almost feels like a magic. You put it in, and then you use the product, and you open it up and you're like, 'Oh there is delicious focaccia.' It's a really cool user experience overall."