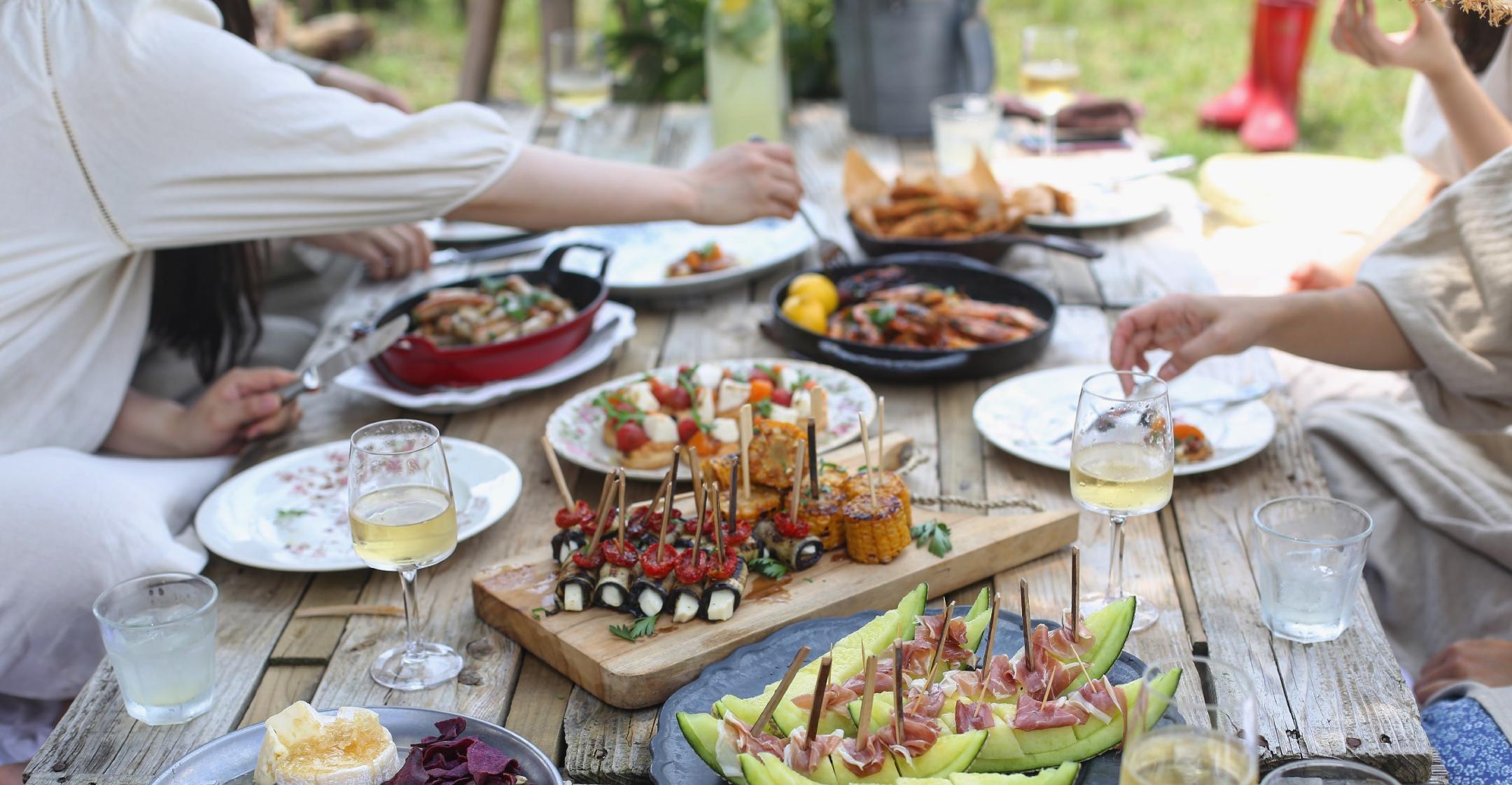 Yum! These 5 Easy & Delicious Dinner Recipes Are Ideal To Nosh On In The Summertime
Ah, summer. The season of sunscreen, swimming pools, picnics and parties — and the time of the year when you don't want to spend hours in the kitchen slaving over a hot stove.
Article continues below advertisement
"Summer cooking implies a sense of immediacy, a capacity to capture the essence of the fleeting moment," British cooking writer Elizabeth David once said. So, what sort of recipes should you cook?
Scroll through for five easy and delicious dinner recipes!
Article continues below advertisement
Summer Chipotle Chicken Cobb Salad With Cilantro Vinaigrette
"Chipotle chicken, yum! SO much flavor in this salad!!" one commenter writes under this Pinch Of Yum recipe. When you assemble the ingredients — tender chipotle flavored chicken pieces, greens, bacon, strawberries, corn and avocados — and top them with the zesty cilantro vinaigrette, you will most definitely agree. We can't think of anything better than a salad to capture the fleeting essence of summer.
Greek Chicken & Rice Skillet
This recipe is great for entertaining. Cooked all in one skillet, it connects perfectly with that sense of immediacy David is talking about. "This Greek chicken and rice skillet is the ultimate trifecta: It's easy, gorgeous and so damn delicious," says the recipe's author Erin McDowell. With a short list of ingredients that includes lemons, olives and feta cheese, it can be whipped up in no time.
Article continues below advertisement
Baked Sesame-Ginger Salmon In Parchment
Summer cooking ought to include minimal dirty dishes — remember, you want to spend as little time in the kitchen as possible. This sesame-ginger salmon recipe uses parchment paper to cook in, leaving you with no pots or pans to scrub. As a bonus, the recipe — which includes soy sauce, ginger, honey, zucchini and salmon fillets — only takes 30 minutes to prepare.
Tomato Peach Gazpacho
"Gazpacho is THE soup of summer," says cooking writer Vanessa Greaves. Why? Because the refreshing soup — often made with a tomato base — is served cold. This take on gazpacho adds peaches, cucumbers, red onions and fresh basil to a tomato base that one commenter says is "so refreshing."
Article continues below advertisement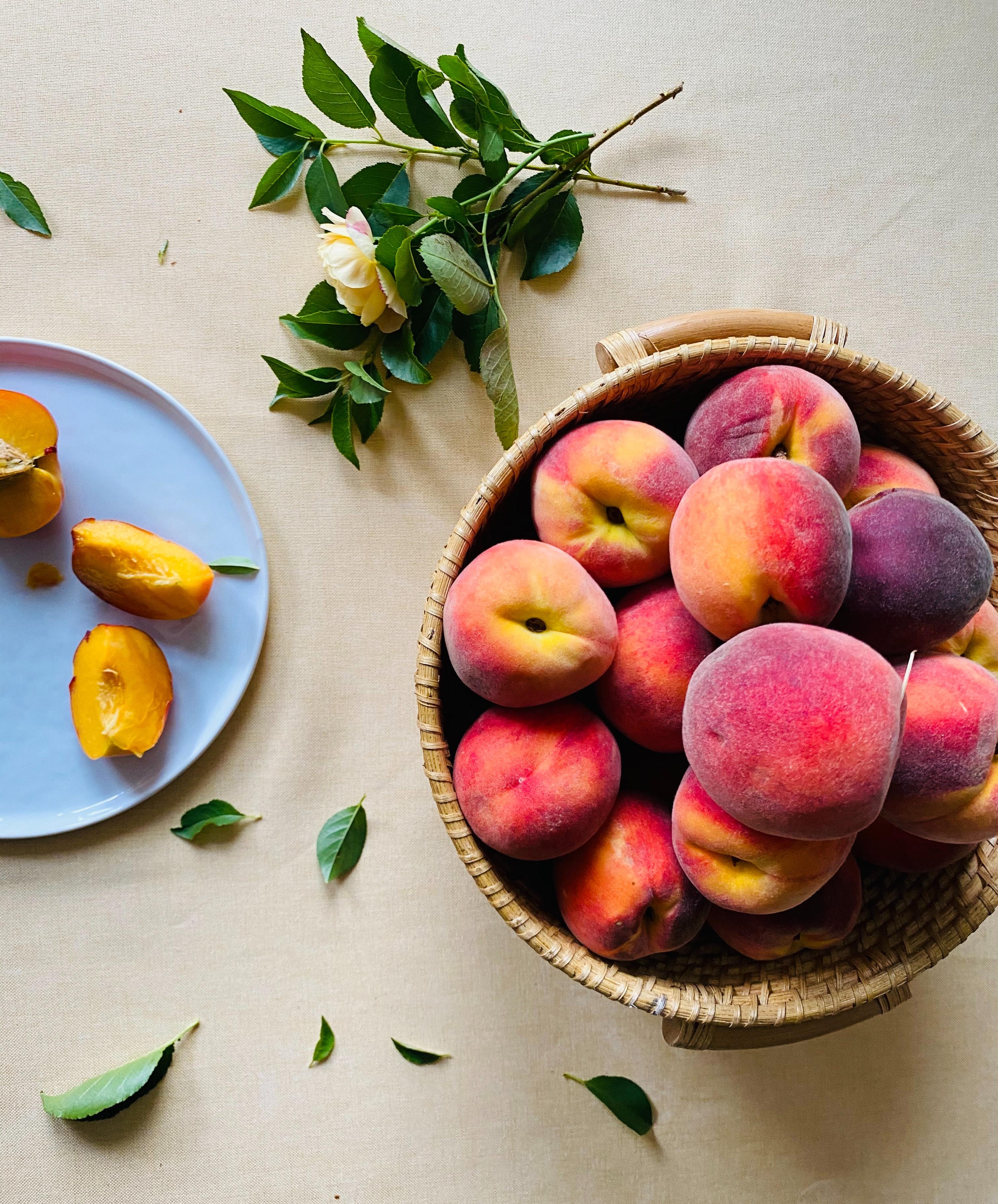 Easy Skillet Neapolitan Margherita Pizza
What differentiates a Neapolitan pizza from an ordinary pizza is that it is made with only a few simple fresh ingredients — fresh mozzarella cheese, basil and tomatoes. Since this pizza is made in a skillet and takes less than five minutes to cook, it fits the bill as a simple delightful summer recipe. And if you are worried about making the crust, just buy a store-bought one.
"Food is the most primitive form of comfort," gossip columnist Sheila Graham says. These recipes will get your creative cooking juices flowing — and once you start making them, you will see what makes summer dining both comforting and delightful.