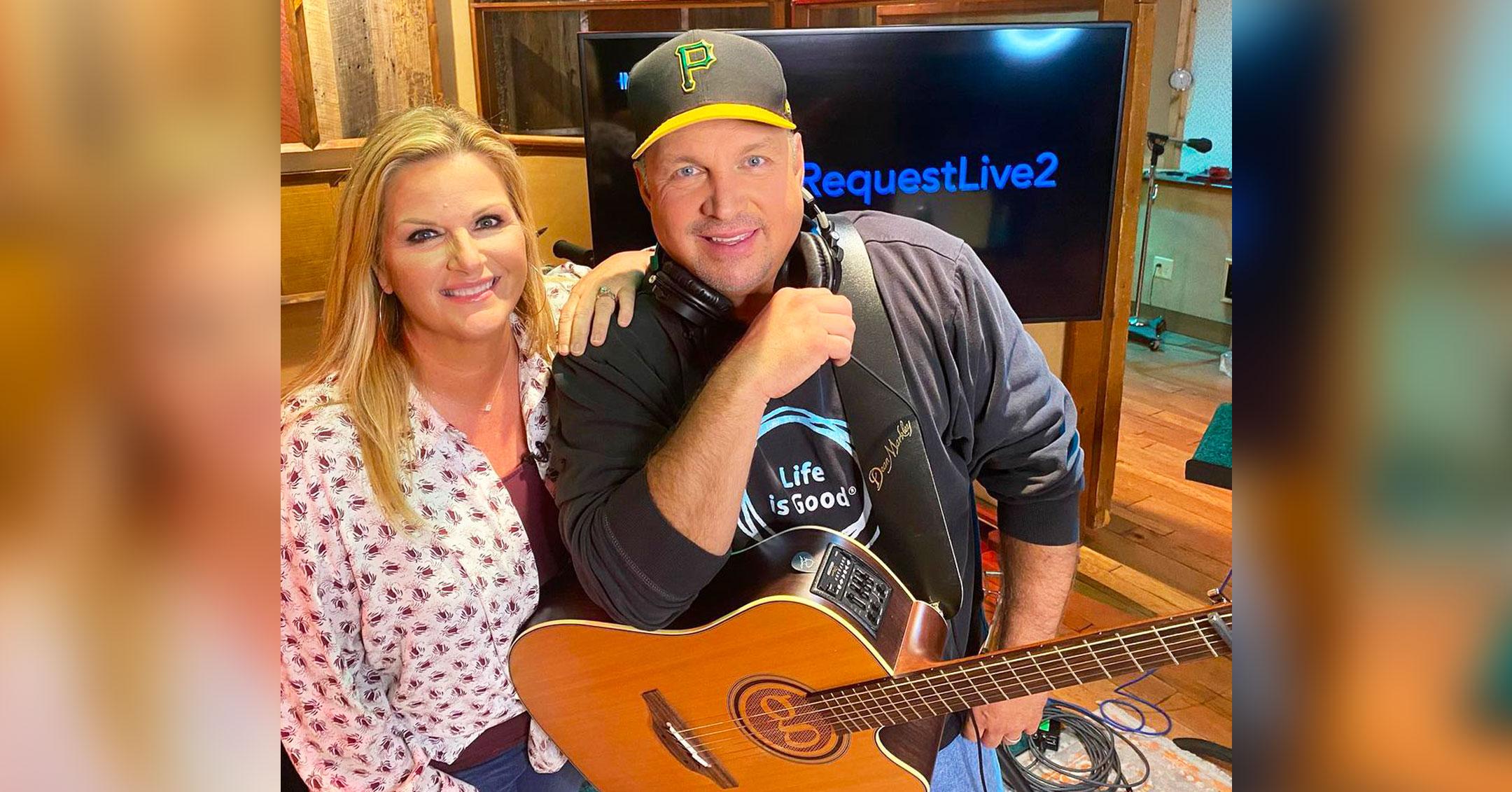 Trisha Yearwood's New Cookbook Includes A Recipe For Breakfast Lasagna — A Special Request By Husband Garth Brooks!
Trisha Yearwood is used to spending the majority of her time in the kitchen, but since she and husband Garth Brooks had to hunker down at home due to the pandemic, she had even more time than usual to perfect the recipes going into her new cookbook, Trisha's Kitchen: Easy Comfort Food For Friends and Family.
Article continues below advertisement
She also had the country singer on standby for taste tests.

"Garth is wonderful because he's a real honest critic. He's not going to just say, 'Everything's great,'" she noted to PEOPLE. "If he tells me something needs something and needs more this or that, I'm going to get mad first but he's also usually right."
"So I'll take his advice, but I just have to be mad first," she quipped.
And while the TV personality is the mastermind behind most of her meals and snacks, for this book, she took some inspiration from others.
Article continues below advertisement
"I love just basic [poundcake] but I have a recipe from a friend of mine that's going in the book and she's an older lady and this recipe's 80 years old," she said. "It's a cream cheese pound cake and it just is the best."
Article continues below advertisement
Her other half also suggested she whip up something new and creative.

"One day Garth said, 'Hey, can you make lasagna but put all just breakfast stuff in it?'" she recalled of the dish, which includes eggs, cheese sauce, sausage and peppers. "So that's in the book and that really came out of him just challenging me to do it."
Her latest work — which is available September 28 — is just one of Yearwood's latests business ventures, as she recently released a pet supplies collection that consists of treats, collars, beds and more.
Article continues below advertisement
"Everything from the design of the bags for the treats, to what the bed feels like, to what the blankets look like and feel like, I'm very much involved in every aspect of design," she shared. "It has to be pretty, but it has to be functional and it has to be durable."
"I hope that this pet line will give me the opportunity to help more shelters and rescue animals and have the chance to educate others about the importance of spaying/neutering your pet and pet adoption," Yearwood explained. "Animals that you rescue, there is just nothing like them. It's such a wonderful gift. It's unconditional love."