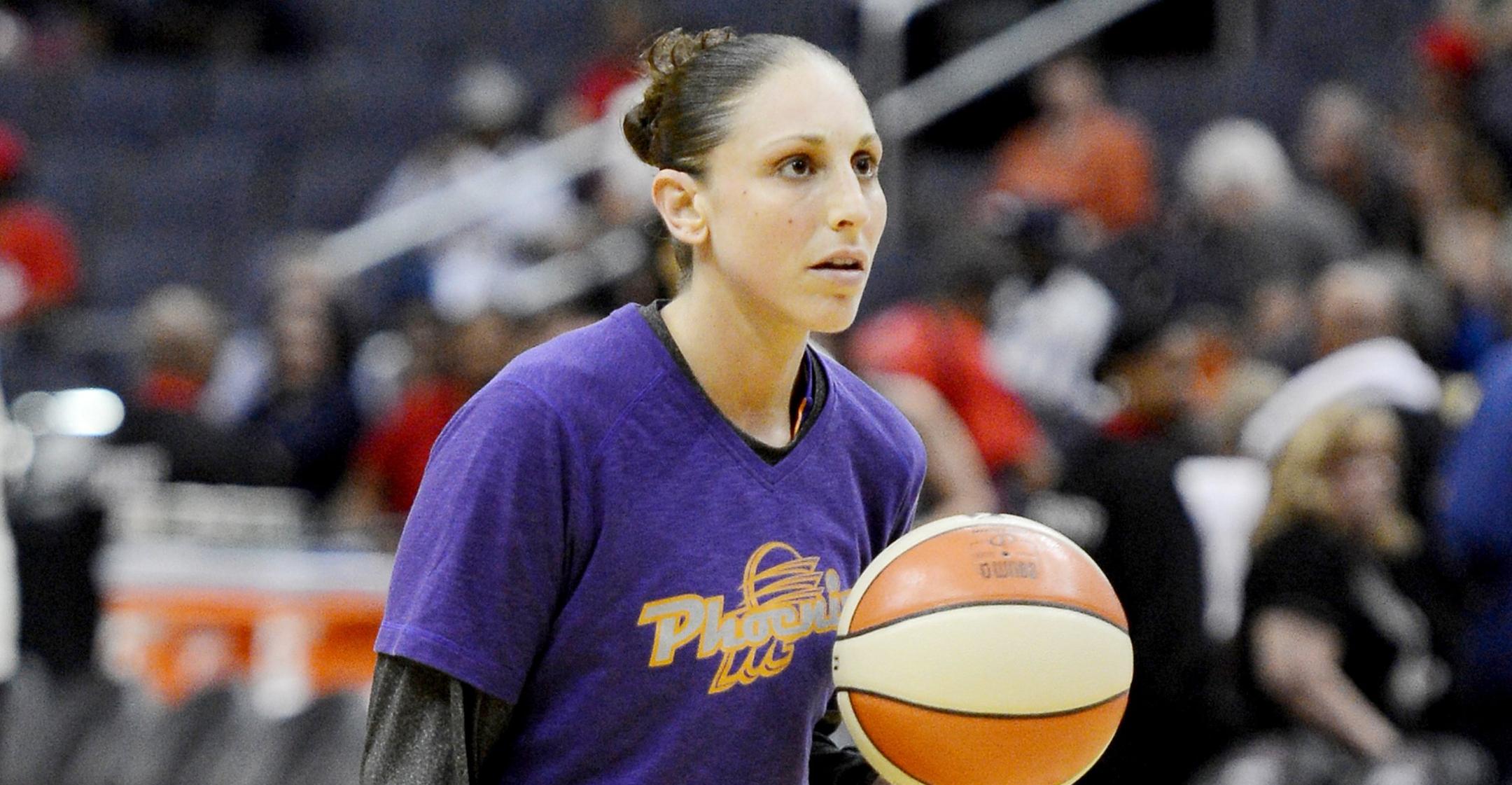 Score! Fans Name Phoenix Mercury Shooting Guard Diana Taurasi As The WNBA's Greatest Player Of All Time
The people have spoken! In honor of the WNBA's 25th anniversary, the organization launched the "Vote for the GOAT" campaign, a fan-driven poll that would name one athlete as the best in the biz.
The honor went to Phoenix Mercury star Diana Taurasi, who received a special basketball during a pre-game ceremony.
Article continues below advertisement
"Congratulations to Diana Taurasi on being voted as the Greatest WNBA player of all time by the fans who have followed her illustrious career and saw her rise above the rest," announced WNBA commissioner Cathy Engelbert. "This well-deserved recognition reflects her sustained excellence on the court and her leading role in advancing the WNBA and women's basketball and being a role model for young athletes everywhere."
The 39-year-old was also gifted an orange onesie, as she and wife Penny Taylor welcomed their daughter Isla just a few days prior! They're also parents to son Leo, 3.
Article continues below advertisement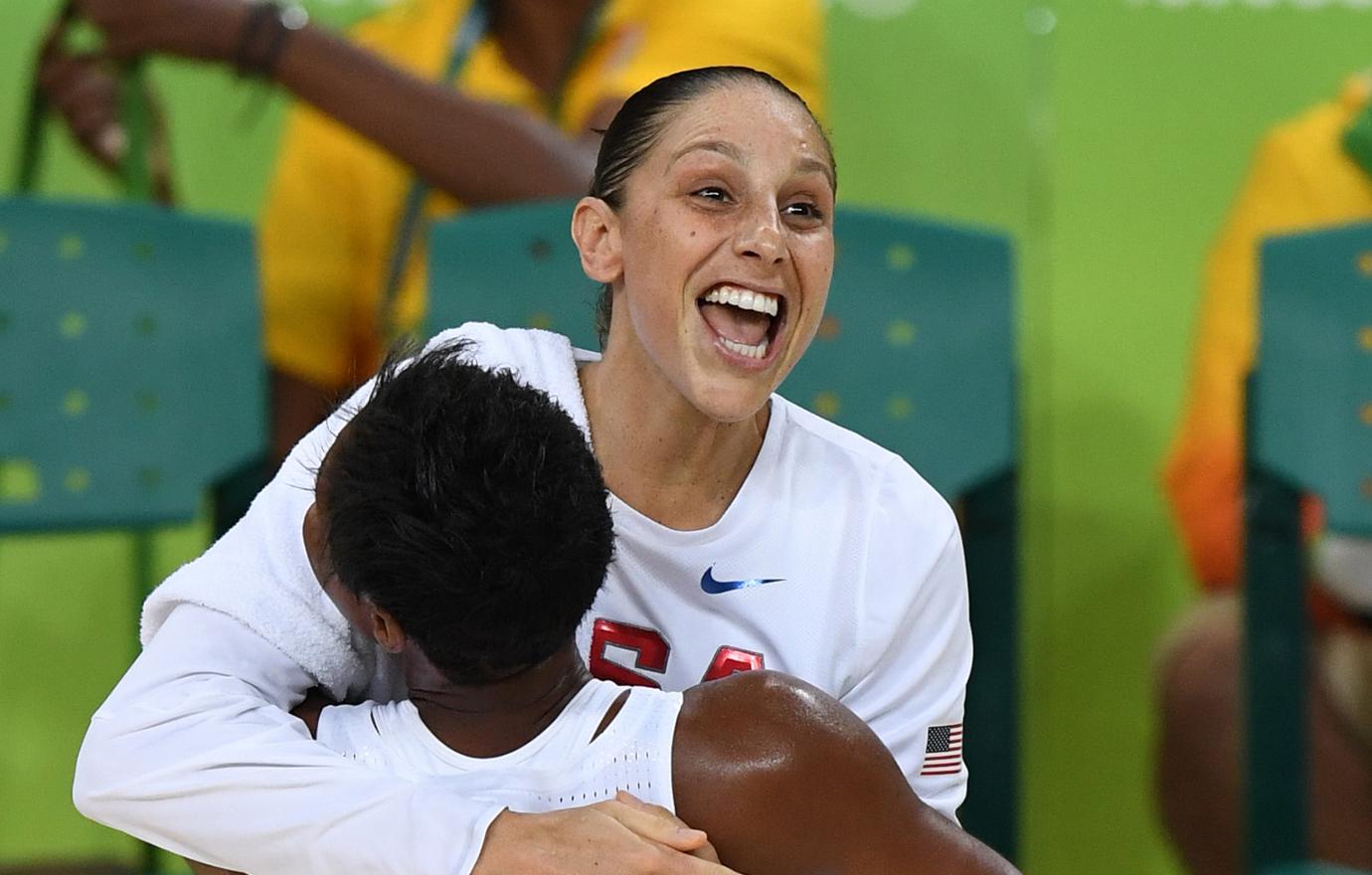 In the "Vote for the GOAT" campaign, the 10-time WNBA All-Star was up against 24 other players. While some like Sue Bird and Sheryl Swoopes are retired, many of them were still active, such as Cynthia Cooper and Breanna Stewart.
Aside from her immense talent, the point guard made strides when last month, she became the oldest player to record over 30 points, doing so against the Las Vegas Aces in a semifinal game.
Article continues below advertisement
"As you get older, you want to be in practice and you want to be in rhythm, but that's when you've really got to lock in and kind of lean on your experiences that you've had in this league for a long time," Taurasi said after the game, where she scored 37 points. "When you have games like this, you just enjoy them and they feel a lot better when you come out with the win."
The mom-of-two is also known for speaking up, as she was one of the 500+ female athletes of professional and collegiate level that sent a letter to the Supreme Court to protect women's abortion rights.
Other big names that signed the note include soccer star Megan Rapinoe, U.S. Olympian Ashleigh Johnson and Becky Sauerbrunn, the newly appointed captain of the U.S. Women's Soccer team.