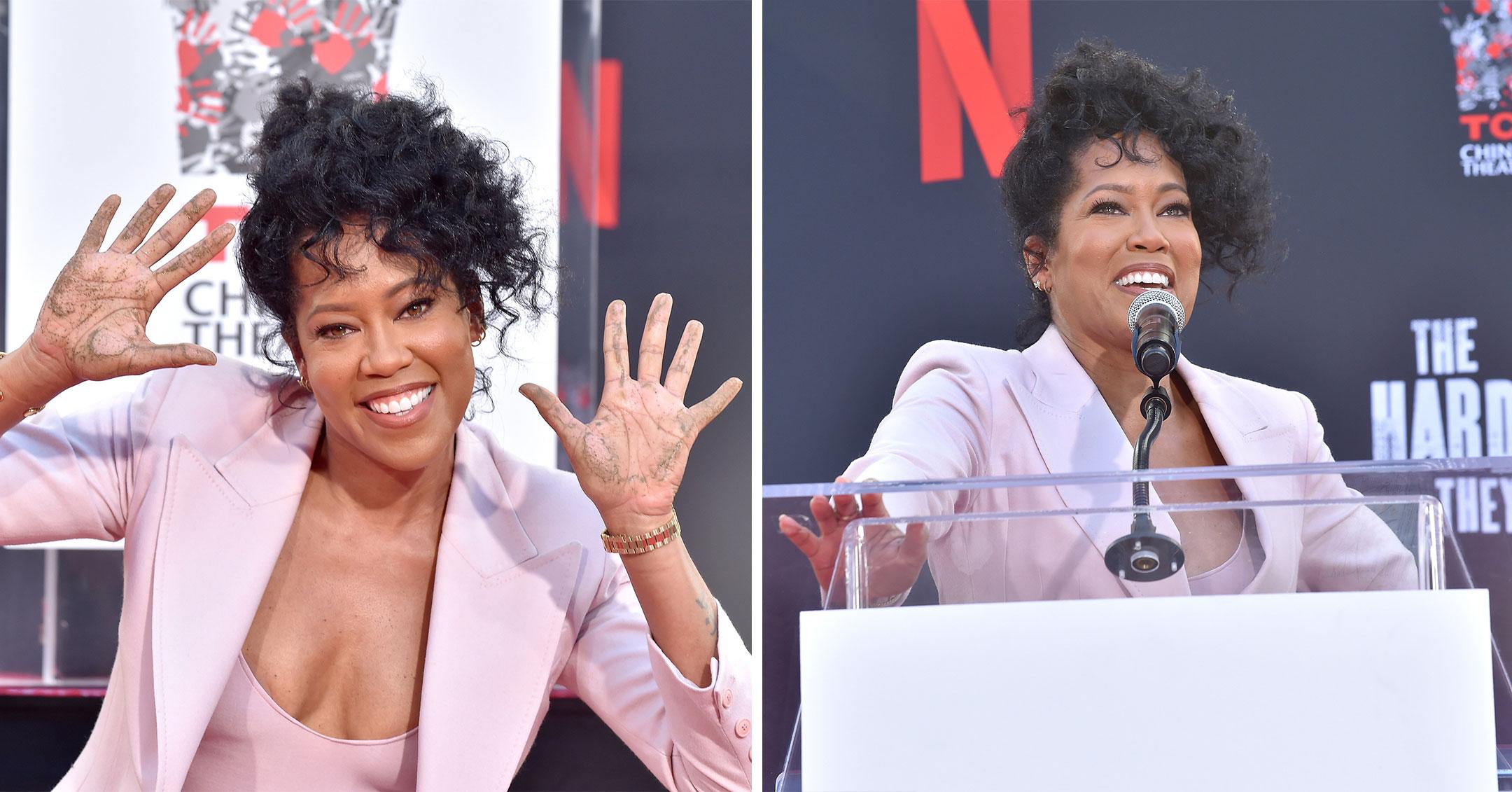 Regina King's Big Milestone! Actress Cements Her Handprints & Footprints Outside The Iconic TCL Chinese Theatre — Pics
A major milestone! On October 28, Oscar-winning actress Regina King solidified herself as one of the best in showbiz by cementing her handprints and footprints outside of the iconic TCL Chinese Theatre.
Article continues below advertisement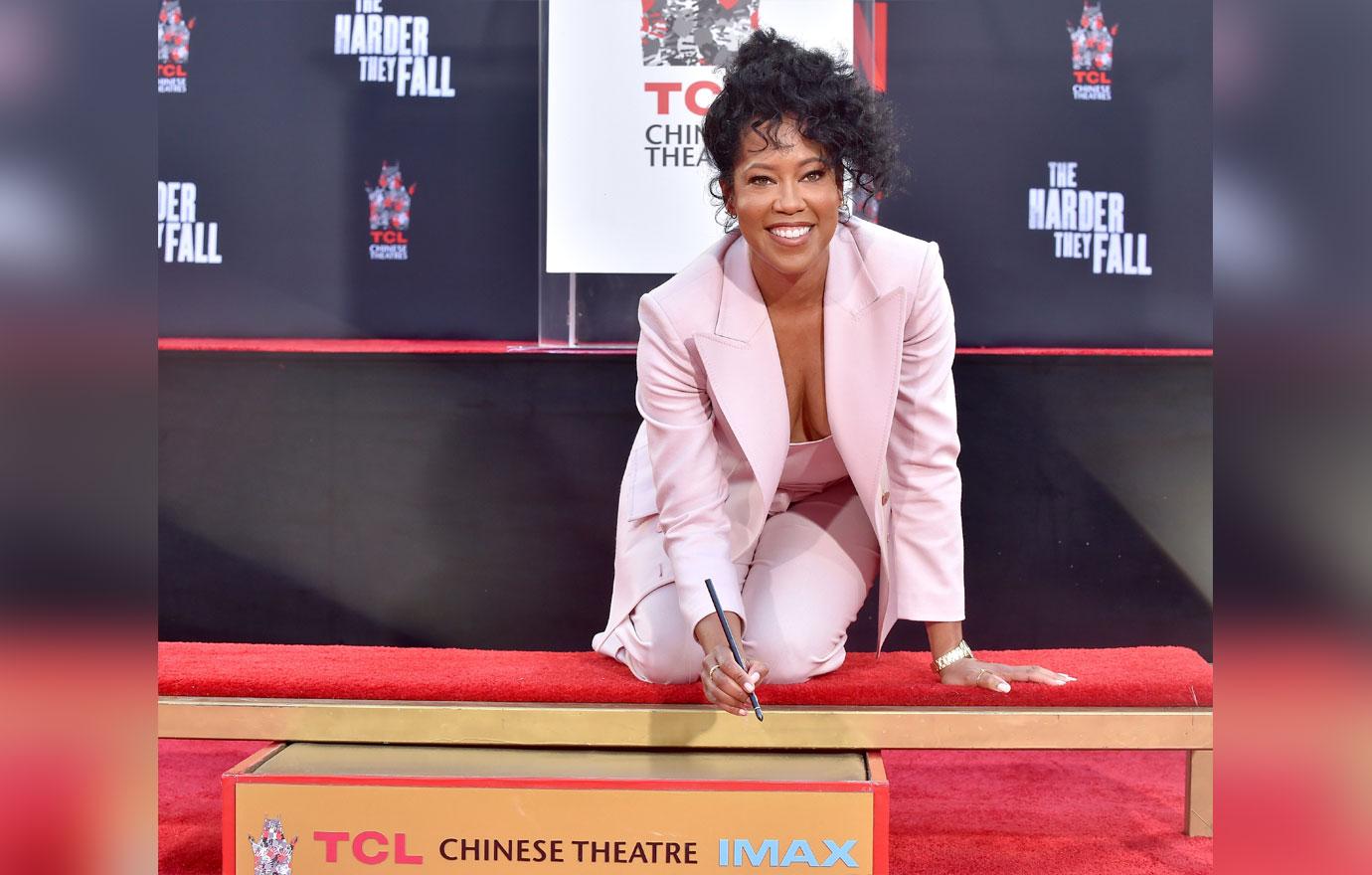 For the big event, the Ray star wore a pale pink suit and a pair of blush stiletto heels.
It was a full-circle moment for the 50-year-old, who grew up in Los Angeles. She recalled how whenever she "got to see a film at the Chinese Theatre it was always an event because we could put our hands and feet on the prints of the movie stars."
Article continues below advertisement
"I remember that I was looking for Bette Davis' hand and footprints. That's all I wanted to see," she continued. "But the thing that struck me was why it took me so long to find her footprints is because I kept getting hit with someone else's."
Now, young girls will do the same with her slab. In addition to her prints, the Big Bang Theory alum wrote in the cement, "No place like home!"
She realizes that a lot of people will think her words are referencing The Wizard of Oz, "but it comes from my beginning 227, where the theme song started off 'no place like home ... 'cuz this is home," she explained. "And I'm gonna be home forever and ever and ever and ever!"
Article continues below advertisement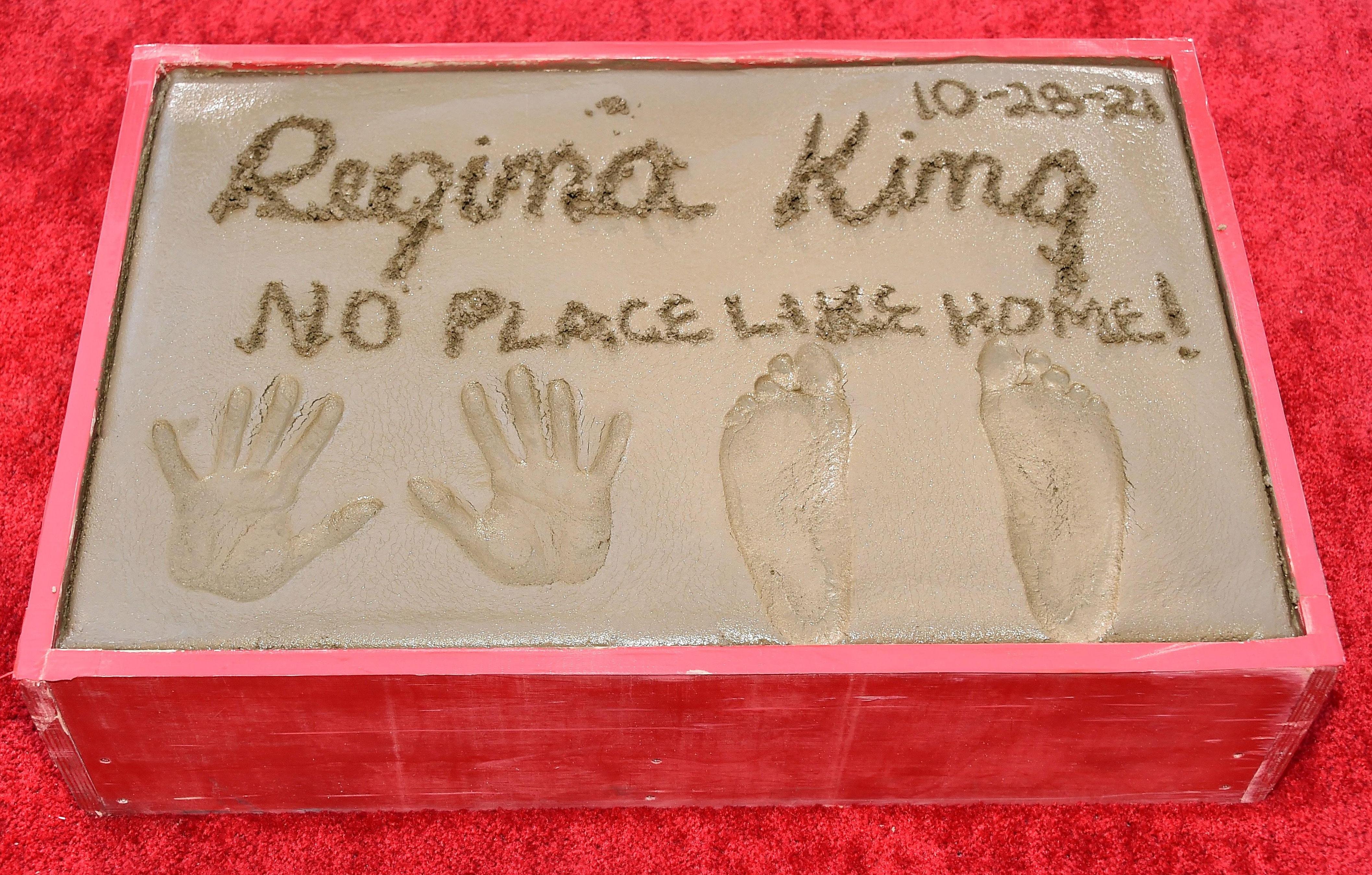 The successful actress was supported by her sisters, Pat and Reina, as well as colleague Ava DuVernay (below, right).
"It just brought me so much joy, and I can see my grandmother in every single one of their faces," King gushed of having her family present. "So it was like she was here."
"We knew she had greatness from the beginning, didn't we?" Pat noted of their sibling.
"We did," replied Reina. "We did — even when she was getting on my nerves!"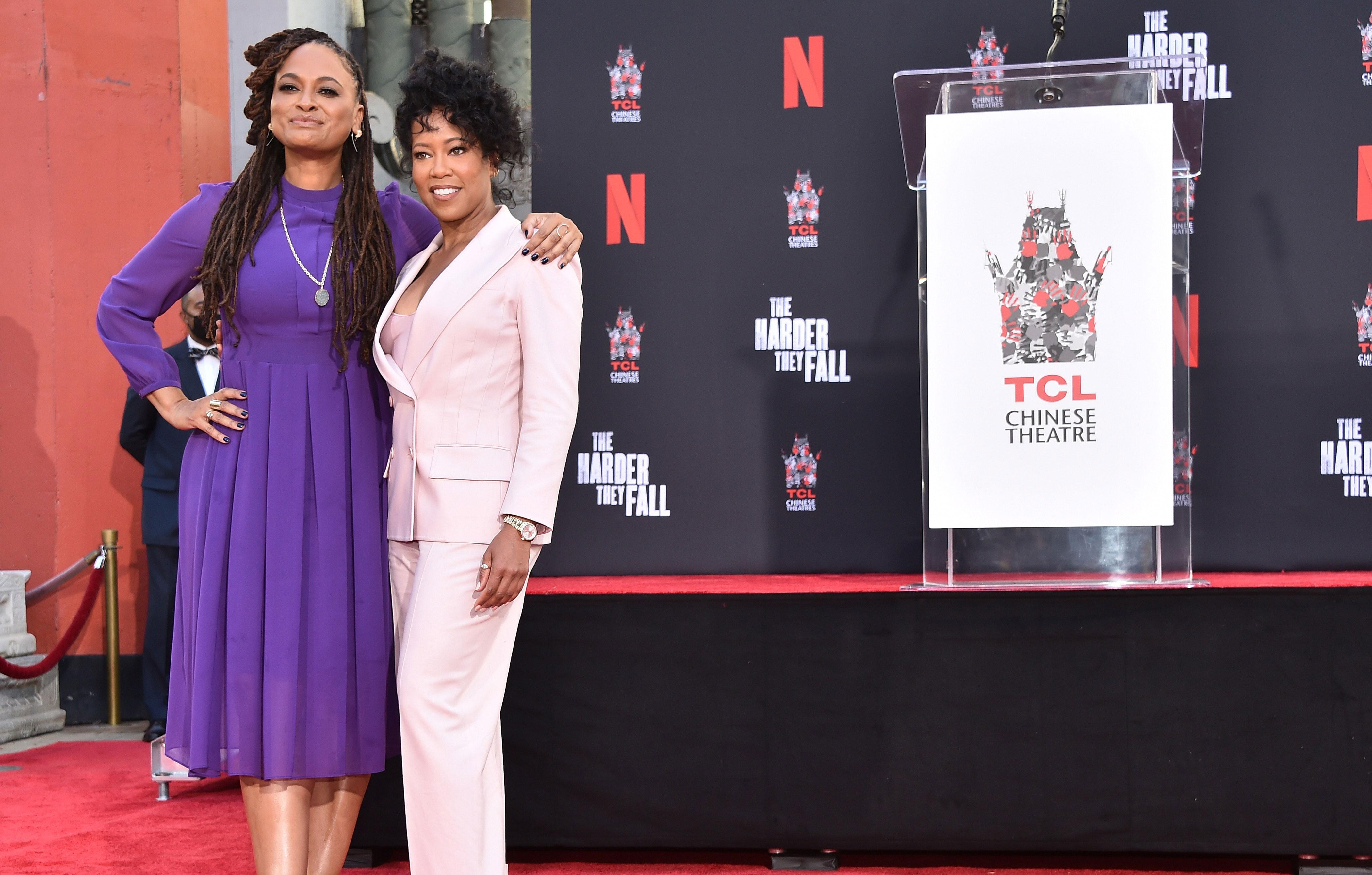 "It's the quality of the roles, the impact of the choices," DuVernay explained of her pal's impressive and impactful career. "What you choose to give your energy to has mattered."