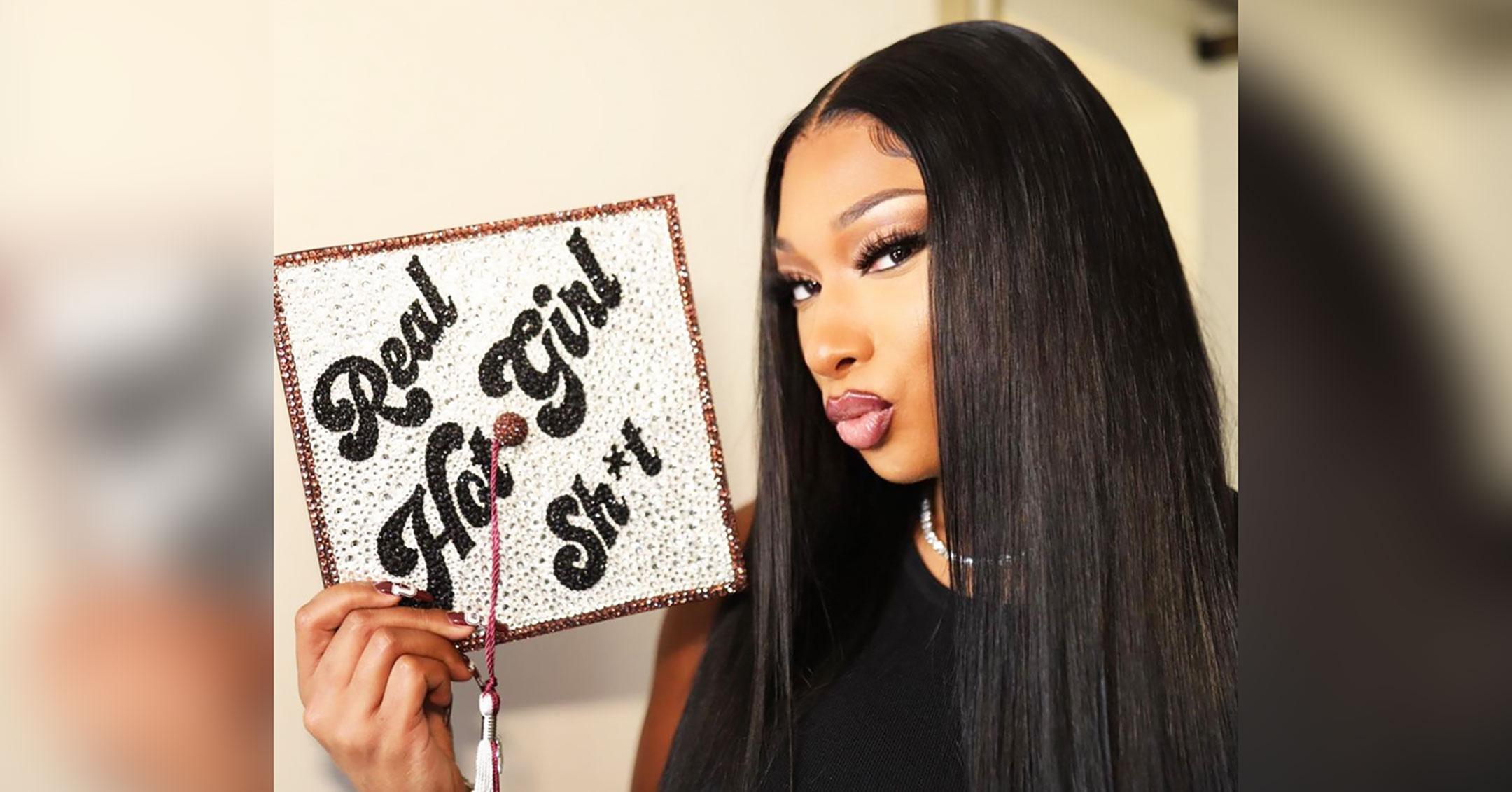 Megan Thee Stallion Shows Off Glitzy Graduation Cap As She Prepares To Receive A Diploma From Texas Southern University: Photos!
Article continues below advertisement
"2021 finna graduate collegeeee 😛 taking my graduation pics today 😭I can't wait for y'all to see," she captioned her Instagram post, which showed the star holding up a bedazzled grad cap that reads "Real Hot Girl Sh*t."
Singer Normani commented on the post, "YESSSSSSSSSSSSSSSSSSSSSSSS proud is an understatement," while Taraji P. Henson wrote, "So proud of you baby girl 🔥🔥🔥❤️❤️❤️."
More famous faces praised the star as well, including Lil Nas X, who gushed, "OMGGGGG CONGRATSSS," and Ciara declared, "Go Meg!! Proud of you ❤️."
Article continues below advertisement
The 26-year-old has been taking online courses part-time to earn a bachelor's degree in health administration. Needless to say, the Grammy winner is secure financially, but she decided to pursue a higher education in honor of her mother, who died from cancer in 2019.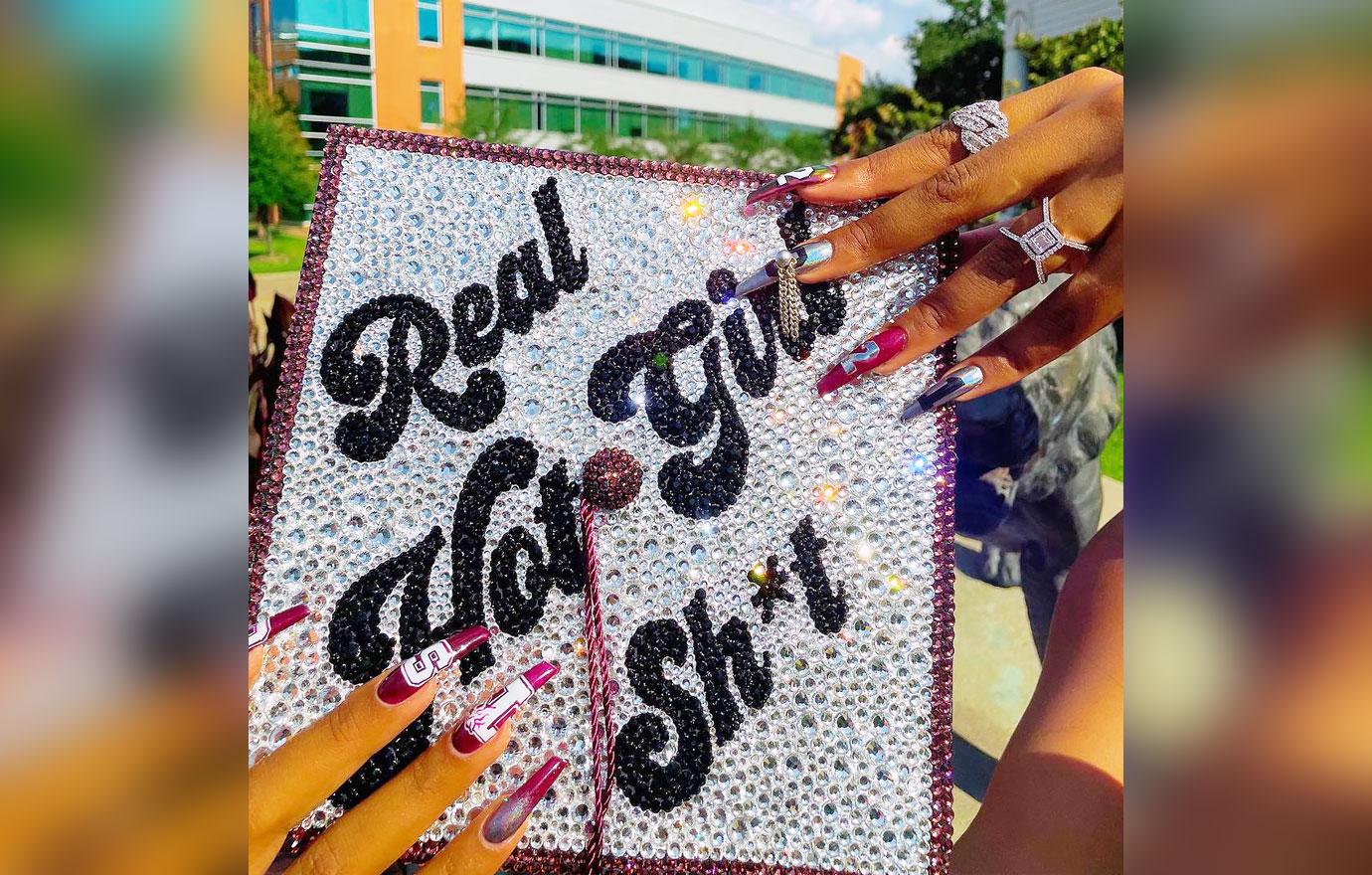 Article continues below advertisement
"I want to get my degree because I really want my mom to be proud. She saw me going to school before she passed," she told PEOPLE. "My grandmother that's still alive used to be a teacher, so she's on my butt about finishing school. I'm doing it for me, but I'm also doing it for the women in my family who made me who I am today."
The Texas native explained that she had great female role models in her life who were "independent" and would "get up and go to work every single day."
"I've always seen strong women making it work, so I've always wanted to have that same drive the women in my family have," she noted. "I know I get a lot of my strength from my mother and both of my grandmothers."
The "Savage" songstress knows that her demanding schedule won't allow her to balance both careers equally, but she's already come up with a solution.
"I really wanted to be an administrator over a hospital, but I knew I still wanted to be Megan Thee Stallion. I was like, 'What can I do?'" she recalled. "I was like, 'You know what, I'm gonna open an assisted-living facility and use the money that I make from rapping to open it. Then I'm gonna let my classmates run it.'"