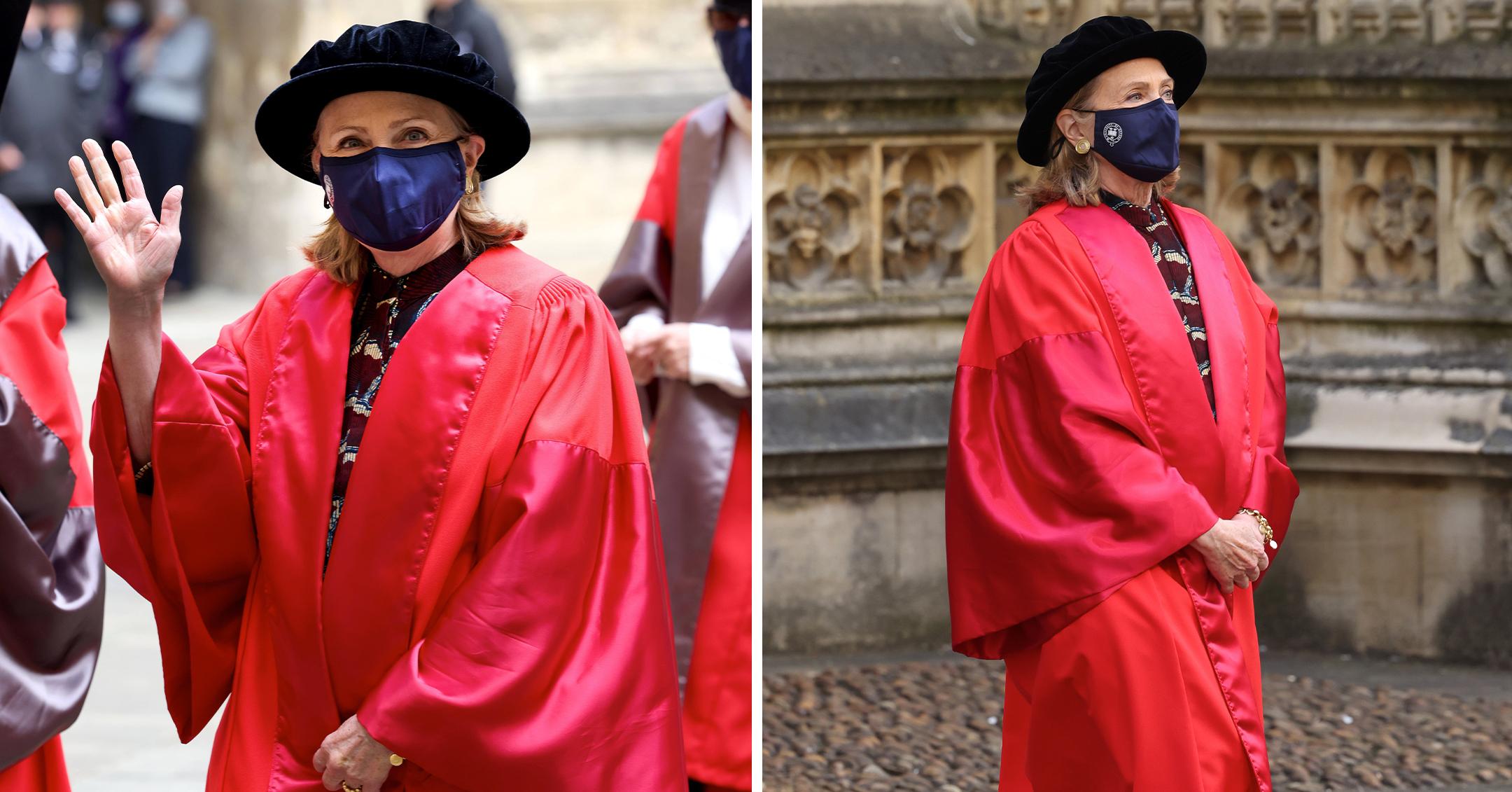 Congrats! Hillary Clinton Receives An Honorary Doctorate Degree In Civil Law From London's University Of Oxford — See Photos
Graduation season isn't over for Hillary Clinton! On September 22, the former First Lady received an honorary Doctorate degree in Civil Law from London's University of Oxford.
Scroll down to see photos from the ceremony!
Article continues below advertisement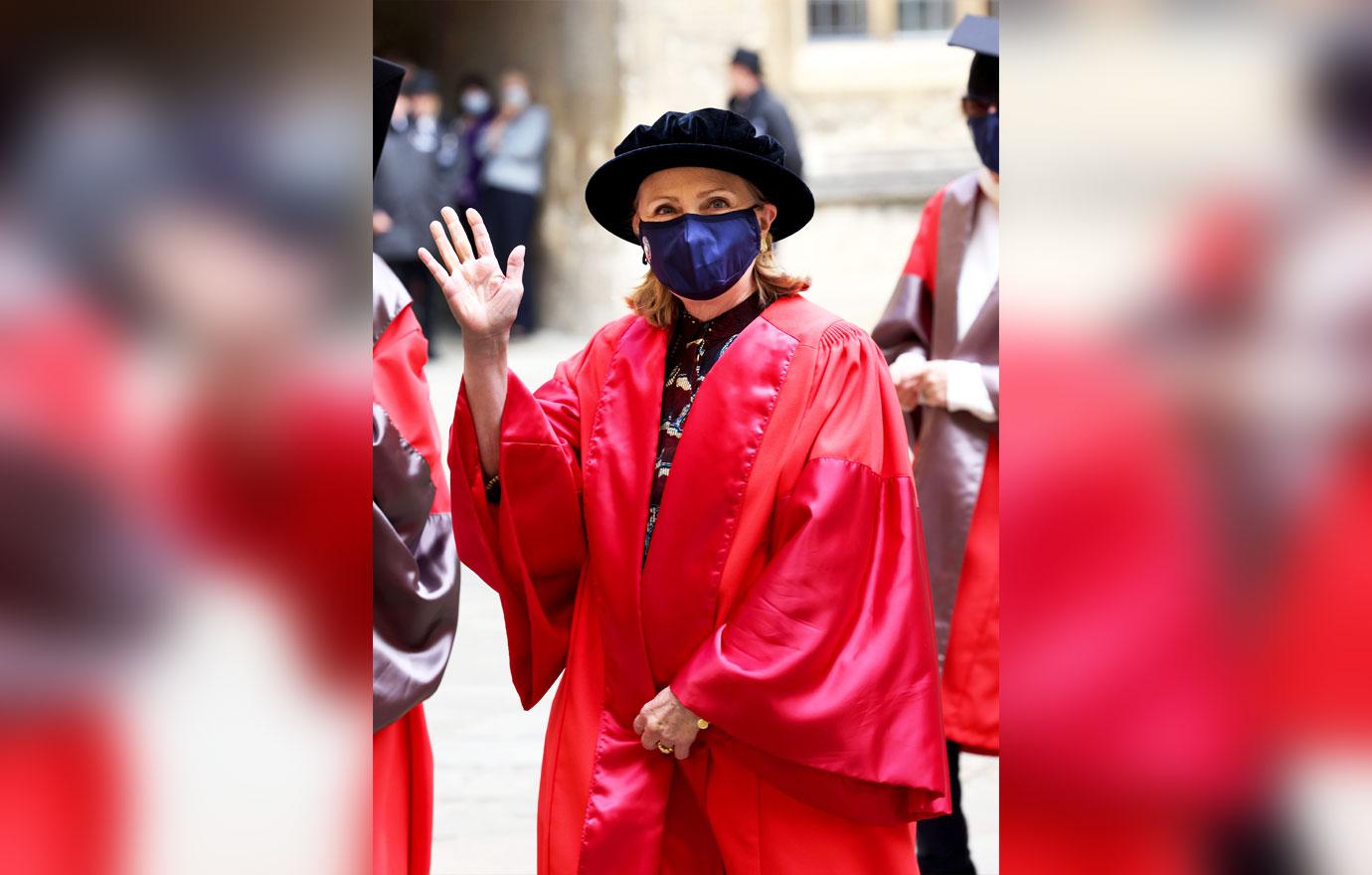 Making waves! Clinton walked in a procession and wore a traditional graduation robe, which she accessorized with a black velvet hat and a navy face mask.
The Oxford Student explained that she was being given the honor "for her five decades in public service as an advocate, attorney, activist, and volunteer, as well as her positions as First Lady of the United States, First Lady of Arkansas, the 67th United States Secretary of State, and as a presidential candidate."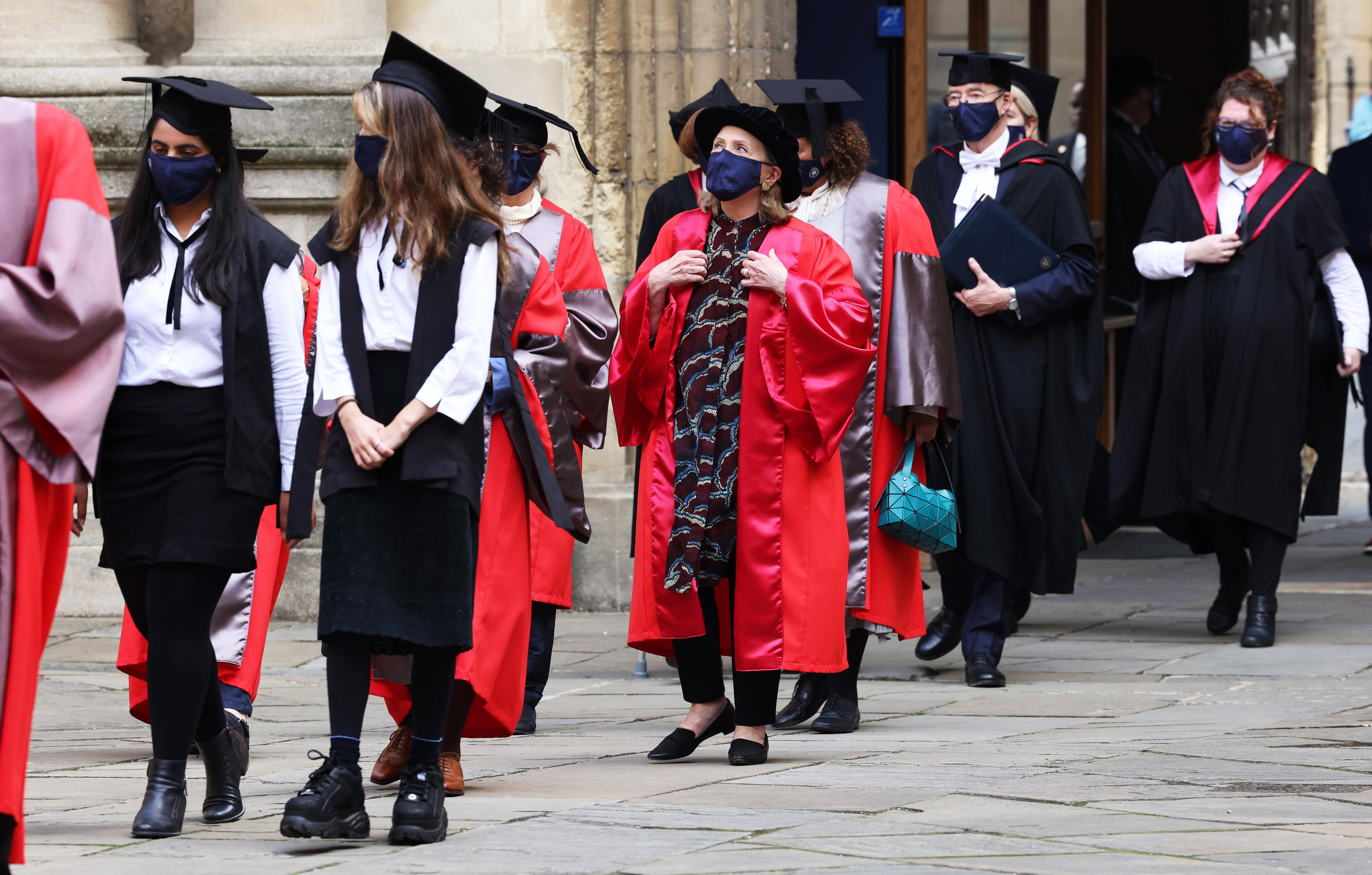 "Clinton is being recognised for her championing of human rights, democracy, and opportunities for women and girls," the article continued. "This comes as an addition to her honorary fellowship at Mansfield."
Several female professors were also awarded during the ceremony.
Article continues below advertisement
The Illinois native, 73, received a Bachelor of Arts degree from Wesleyan College and went on to get her Juris Doctor degree from Yale University, where she graduated in 1973.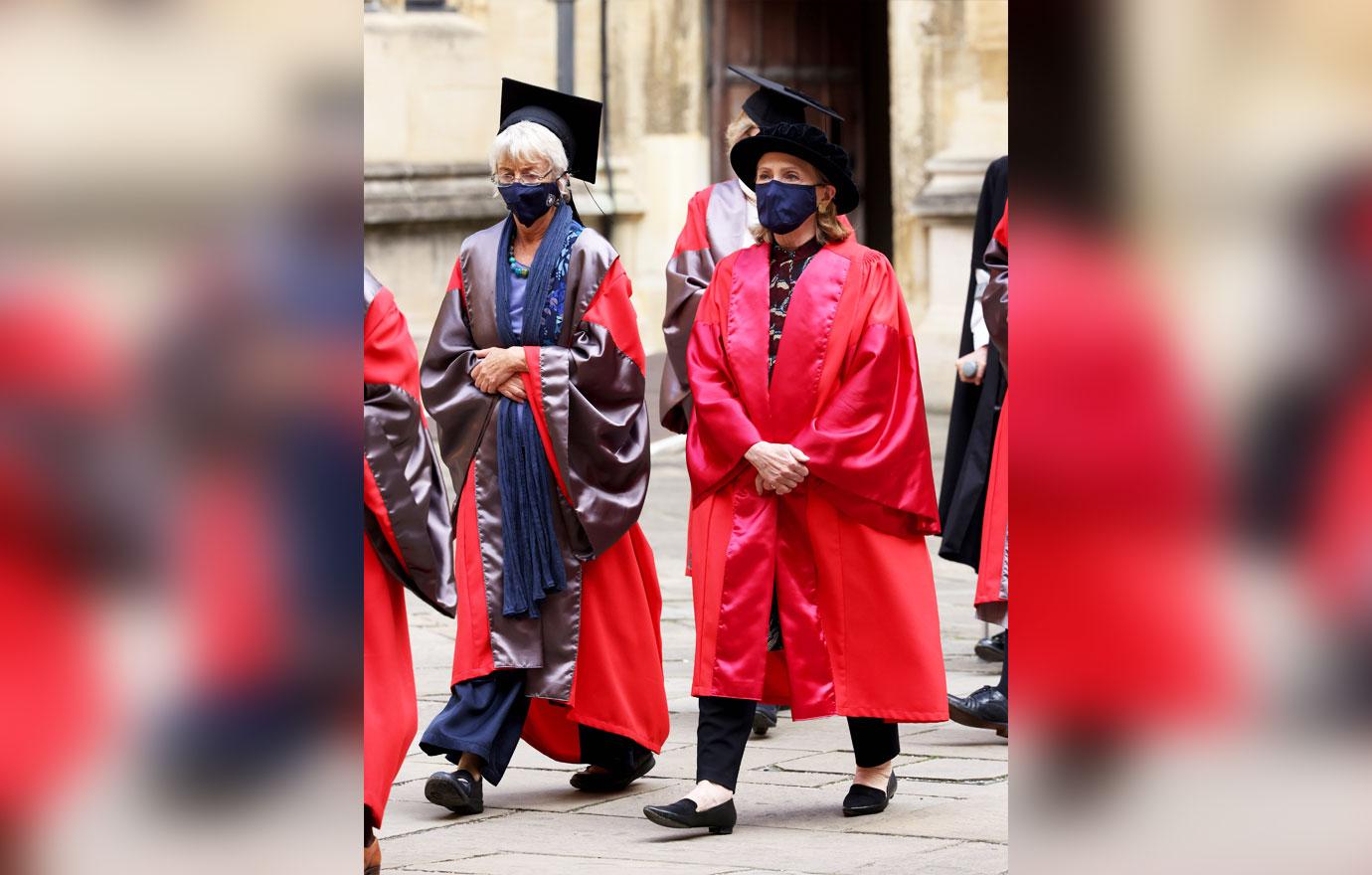 "Thrilled to receive an honorary Doctorate of Civil Law on a beautiful day at @UniofOxford," the democrat tweeted afterwards.
The mom-of-one shared photos from the memorable day, showing her alongside staff members and signing a guest book.
Article continues below advertisement
Countless admirers congratulated the star on her accomplishment.
"Bravo👏🏾Hillary Clinton… Another celebration of your brilliance, commitment and achievements in public service throughout your public life❤️," one commenter wrote, while another said, "You are an icon & a hero, and one amazing woman! Congratulations!👏🏼👍🏽🖖🏼."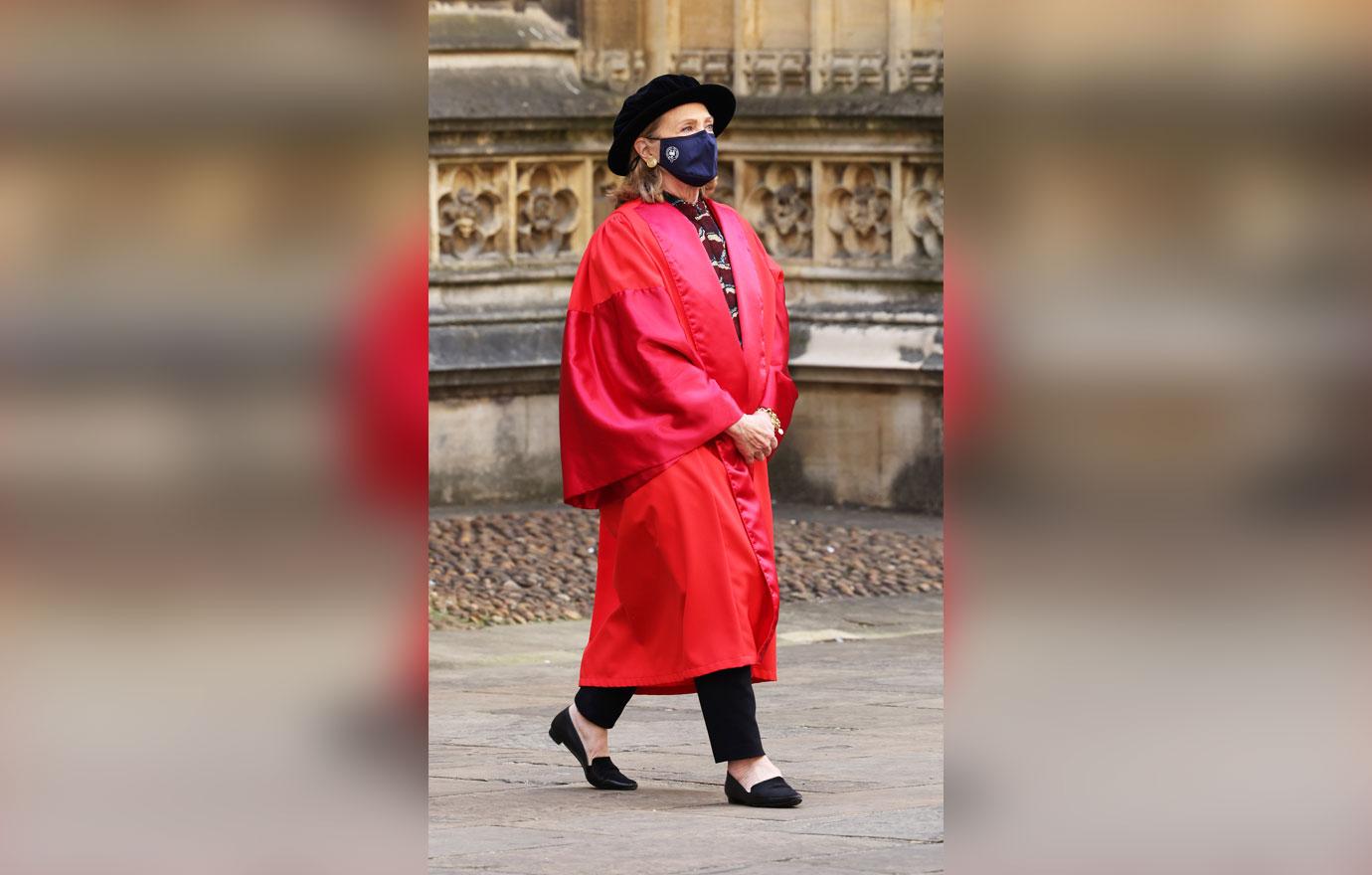 After the celebration concluded, attendees made their way to a lunch and garden party.
Clinton has been spending a few days overseas, and on September 24, she'll be named as the 11th Chancellor of Queen's University Belfast. The advocate was actually given the honor last year, but a ceremony wasn't able to take place due to the pandemic.
"It's my great privilege to become @QUBelfast's 11th — and first female — chancellor," she tweeted in 2020. "It's a place I have great fondness for and have grown a strong relationship with over the years, and I'm proud to be an ambassador for its excellence."