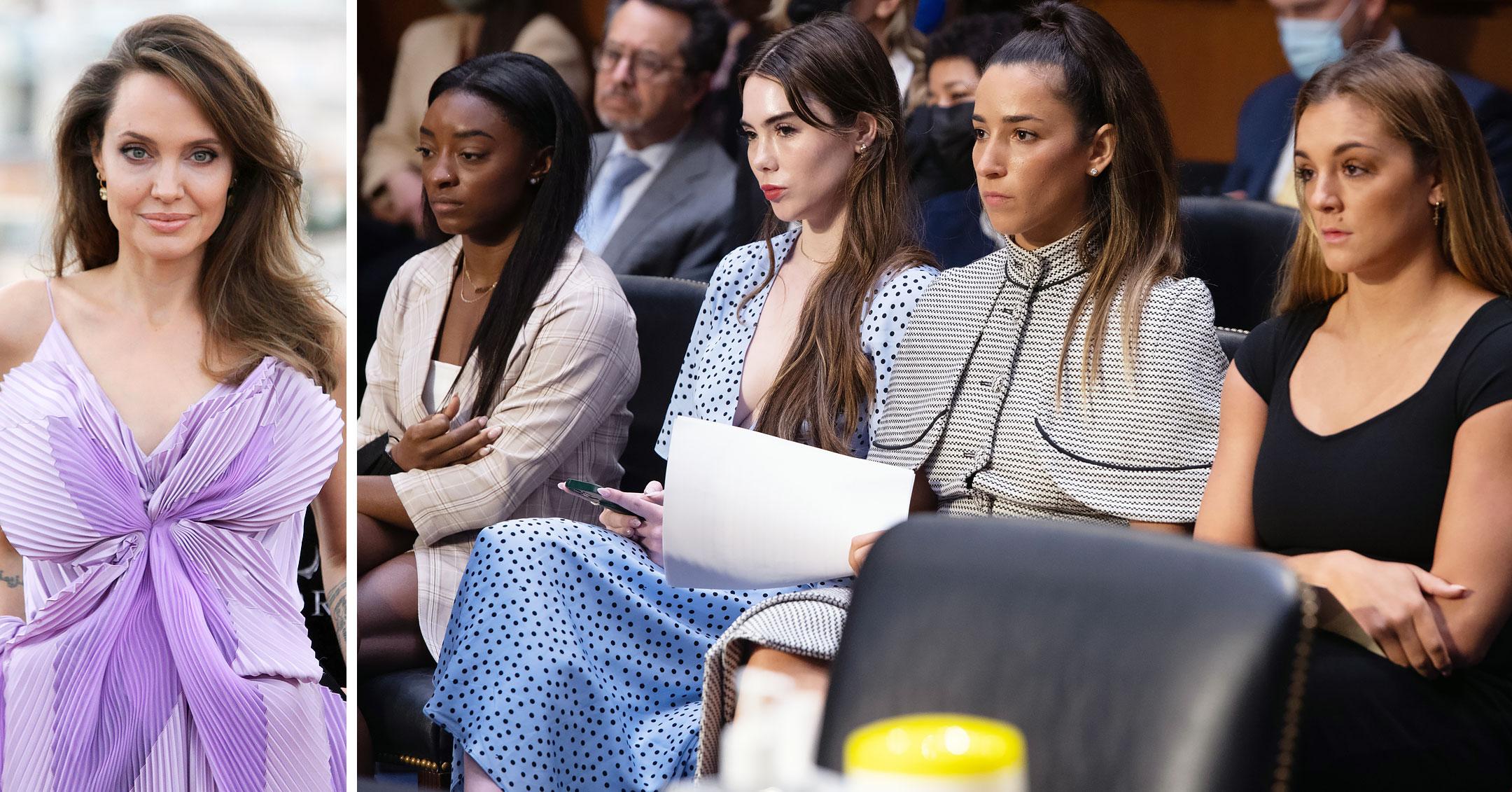 Angelina Jolie Meets The 'Brave' U.S. Gymnasts Who Are Testifying Against The FBI For Their Mishandling Of The Larry Nassar Case
Article continues below advertisement
While in Washington, D.C., the actress met with Kaylee Lorincz, Maggie Nichols, McKayla Maroney, Jessica A. Howard and Aly Raisman, sharing a photo on Instagram to praise the young women for taking a stand.
"I was honored to meet with some of the brave US gymnasts who appeared before the Senate Judiciary Committee yesterday," the mom-of-six stated on September 16. "I'm in awe of their courage and commitment to preventing future failures to investigate abuse."
Article continues below advertisement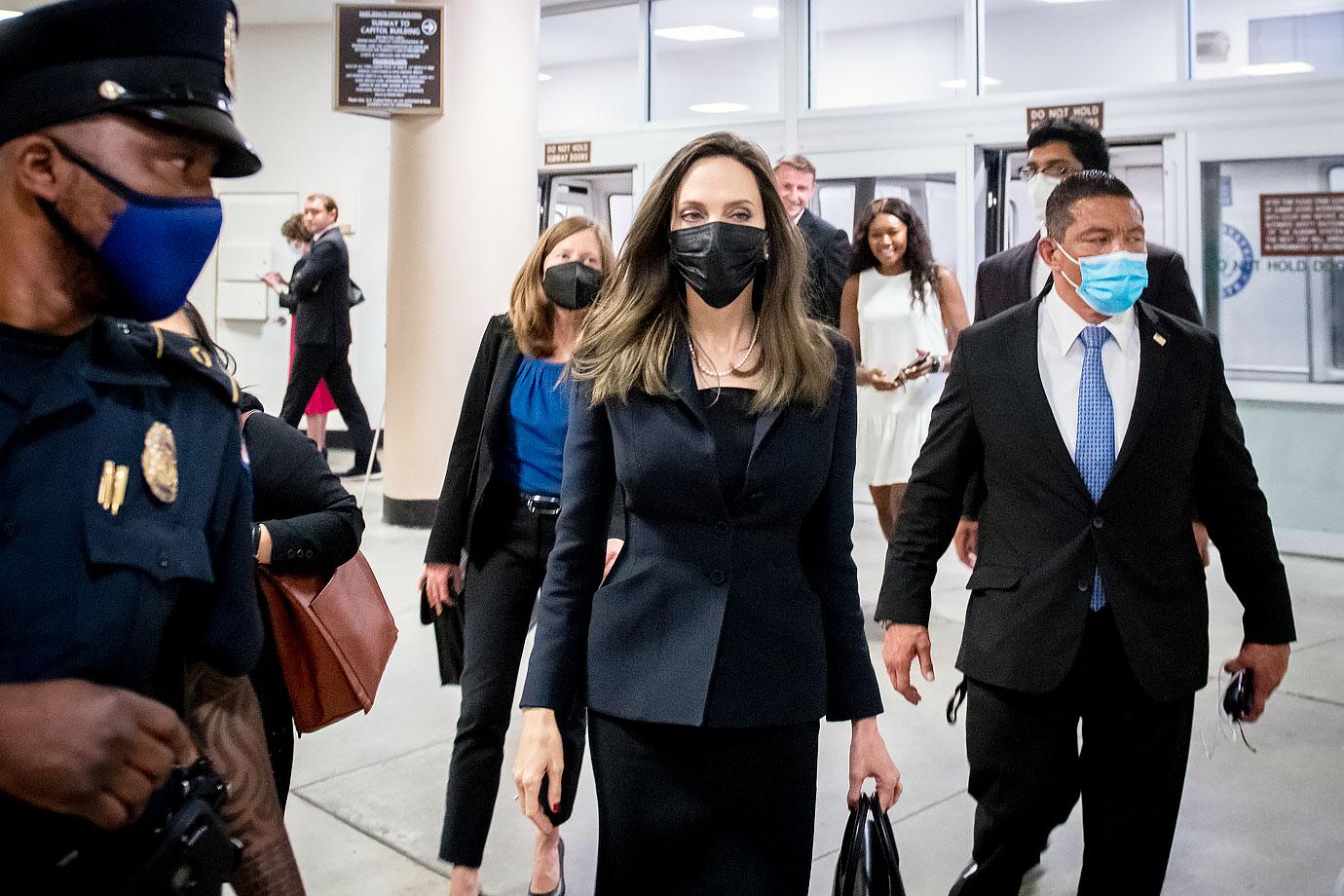 The Maleficent star then quoted Raisman, who said during her testimony, "Over 100 victims could have been spared the abuse. All we needed was one adult to do the right thing."
Jolie sent her "support and respect" to the women "and to all who are reliving this trauma so that system reforms can occur."
Article continues below advertisement
"I was on Capitol Hill this week, engaging with Senators on the Violence Against Women Act reauthorization and FBI reforms, including better protections for abused children, non-biased forensic evidence collection, trauma care, and judicial training," the Hollywood star concluded in her post, adding the following hashtags: "#StopViolenceAgainstWomen #USCapitol #Senate."
In 2018, Nassar was sentenced to 40+ years in jail after more than 100 people came forward with sexual abuse allegations against him. He also received a 60-year sentence for child pornography charges.
Article continues below advertisement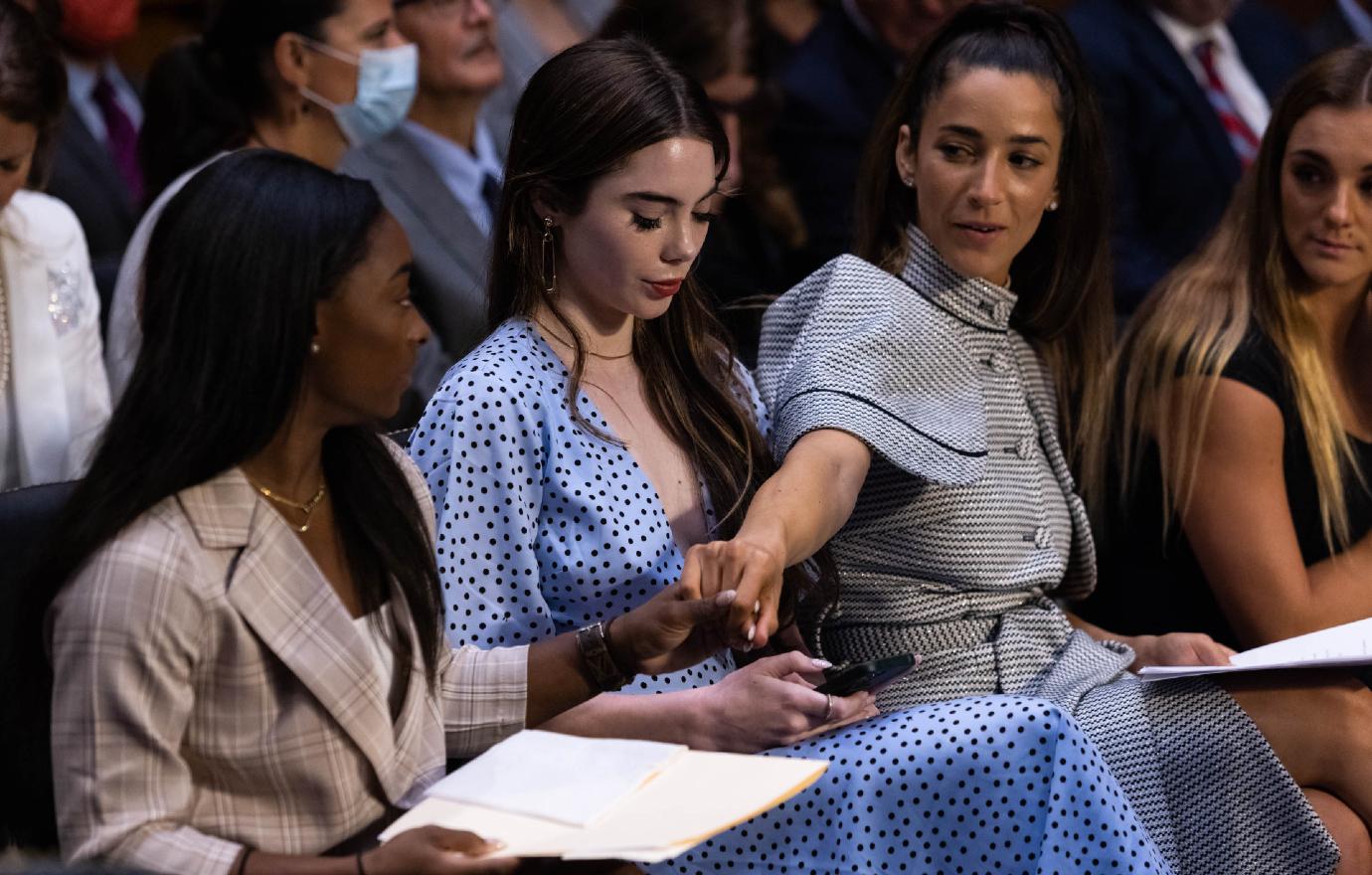 Stars like Simone Biles joined the aforementioned athletes as they accused the FBI, USA Gymnastics (USAG) and the United States Olympic and Paralympic Committee (USOPC) of turning a blind eye to Nassar's behavior.
Article continues below advertisement
"We suffered and continue to suffer because no one at the FBI, USAG or USOPC did what was necessary to protect us," she stated at the podium. "I don't want another young gymnast or Olympic athlete to experience the horror I and hundreds of others have endured. How much is a little girl worth?"
After Raisman gave her own statement, she took to Instagram to reflect on the ordeal.
"I've been trying to process and recover from testifying," she wrote. "Today has been the most difficult for me. I'm trying to take it one breath & moment at a time but it is hard. Sending love to all the survivors out there who are struggling today. I'm with you."