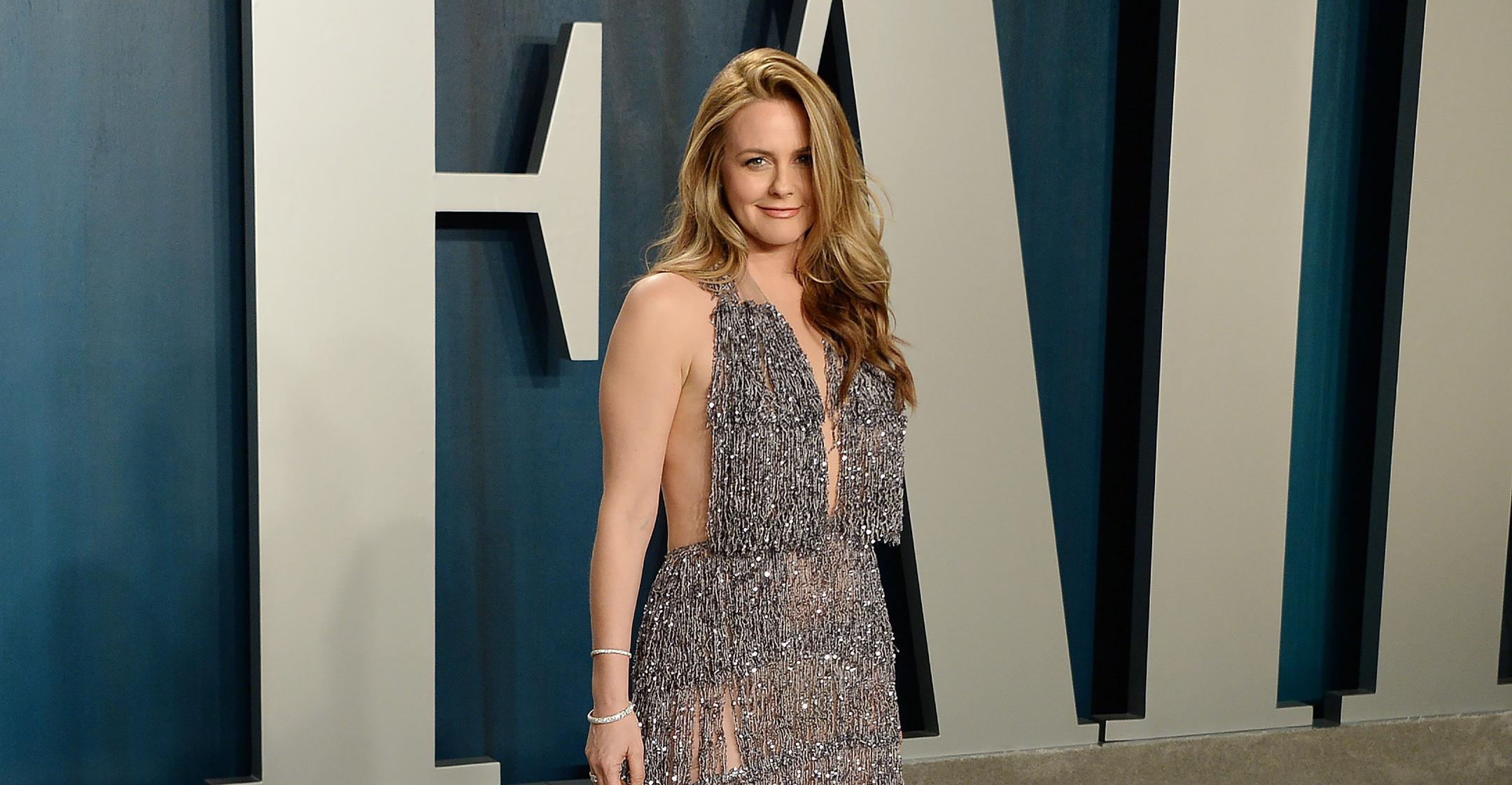 As If! Alicia Silverstone Admits She Didn't 'Put A Lot Of Time Or Energy' Into Her First 'Clueless'-Inspired TikTok Post
In Alicia Silverstone's very first TikTok post, she threw on a yellow plaid jacket and recreated an iconic scene from her hit '90s flick Clueless.
"I knew I needed to go in with a big bang," she noted of her debut on the platform, which aside from replicating her iconic character's wardrobe, also included a cute cameo from her 10-year-old son, Bear.
Article continues below advertisement
The video went viral and has now been seen over 40 million times, but Silverstone insisted that everything came together at the last minute.
"My son and I, we don't put a lot of time or energy into it," she admitted to Bustle. "That first one we did was at the end of a very long work day, and I didn't even change my clothes that I had on underneath the little plaid jacket. I thought, well, I wasn't trying, I just threw the jacket over."
Article continues below advertisement
The actress never cared much about social media, but she soon realized she could use it to spread good vibes.
"I want to help people be their healthiest selves and to be kind to themselves, to the planet and to animals," she explained. "So, it only seemed right — when my son was telling me about [TikTok] — to start. I saw that I could bring my mission further to another group of people."
Since her first post, the blonde babe has continued to pay homage to her well-known role, posting clips from the movie and recreating more scenes with her son.
Article continues below advertisement
Last month, the star celebrated the flick's 26th anniversary by mimicking a moment where her character's father makes her change out of a skin-baring dress.
Article continues below advertisement
Much to viewers' delight, her son played her dad, dressed in glasses and an oversized suit jacket.
"What's up daddy?! 😂," she captioned the clip. "Today marks 26 years since #Clueless premiered!"
She also posted a video that showed "Watermelon Sugar" singer Harry Styles wearing a yellow plaid coat and purple feathered boa, which she was "honored" to see.
"The amazing thing is Clueless fashion, especially the plaid, has not just been this year or last year. It's every year," she insisted. "There's nothing but goodness around that."