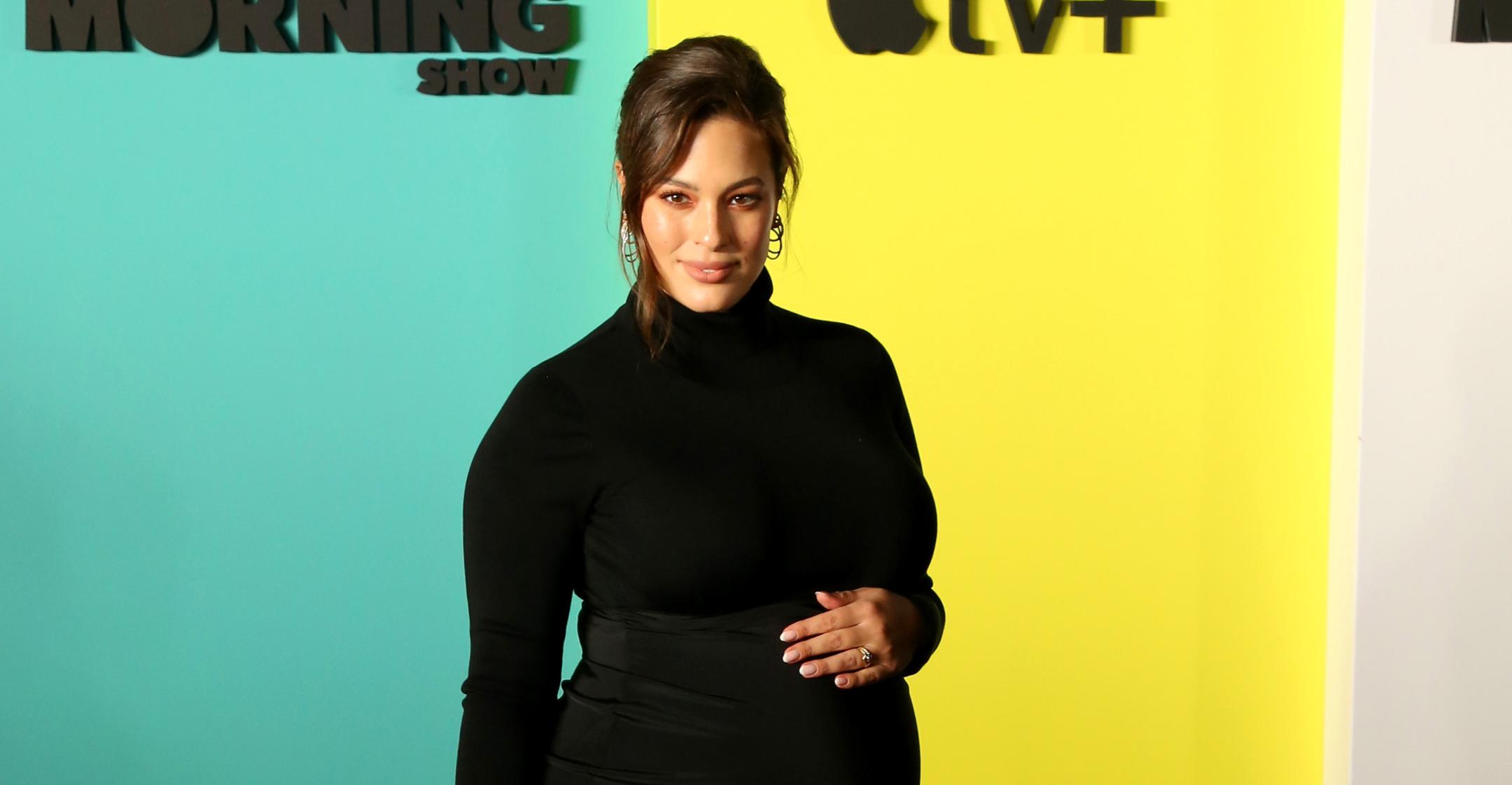 Ashley Graham's Latest TikTok Post Includes A Message of Body Positivity, Her Baby Bump & Some Cheesy Dancing
Body positivity advocate Ashley Graham is once again encouraging everyone to practice self-love, but this time, she showed off her bare baby bump — and a few dance moves — in the process!
Article continues below advertisement
In her latest TikTok video, the star wears a bra, high-waisted bottoms and a pair of Crocs while a backtrack says, "You look good, don't change."
The scene then switches to Graham crouching down in the grass, repeating the same mantra, which is followed by her repeating the phrase while she twerks.
Next, the pregnant star puts her hands on her bare baby bump while uttering the phrase, and the last scene shows her mouthing the words while dancing with both of her hands raised in the air.
Article continues below advertisement
Graham captioned the post, "and today's affirmation is…"
The brunette babe, who's pregnant with her second child, has become one of the most prominent faces behind the body positivity movement.
Article continues below advertisement
"I don't post myself half-naked to get the likes," she previously shared with Net-a-Porter. "I post myself half-naked so that someone who's 10 years younger than me knows that that side butt, that hip dip – that's not abnormal to have."
"I wish that, when I was younger, there had been someone as outspoken as I was, who was as fearless with their cellulite and back fat, so I could know that this was normal; this was what a body looks like," she added.
Article continues below advertisement
Despite her own confidence, the former Sports Illustrated Swimsuit cover girl noted that the fashion industry still only caters to thin women.
"I think, across the board, there have been really matronly types of looks for curvy girls," she told Glamour as she explained why she's constantly collaborating with brands to create trendy, size-inclusive clothing.
After creating a line of lingerie and swimwear with Marina Rinaldi, she was eager to design a denim collection since she didn't love the options she had come across.
"I couldn't find things that fit me the way that I wanted them to, and I couldn't find designs that made me feel special, that made me feel like a fashion girl," she noted. "I'm not trying to walk down the street, accessorized in glam to the T every day, but I want to feel special."