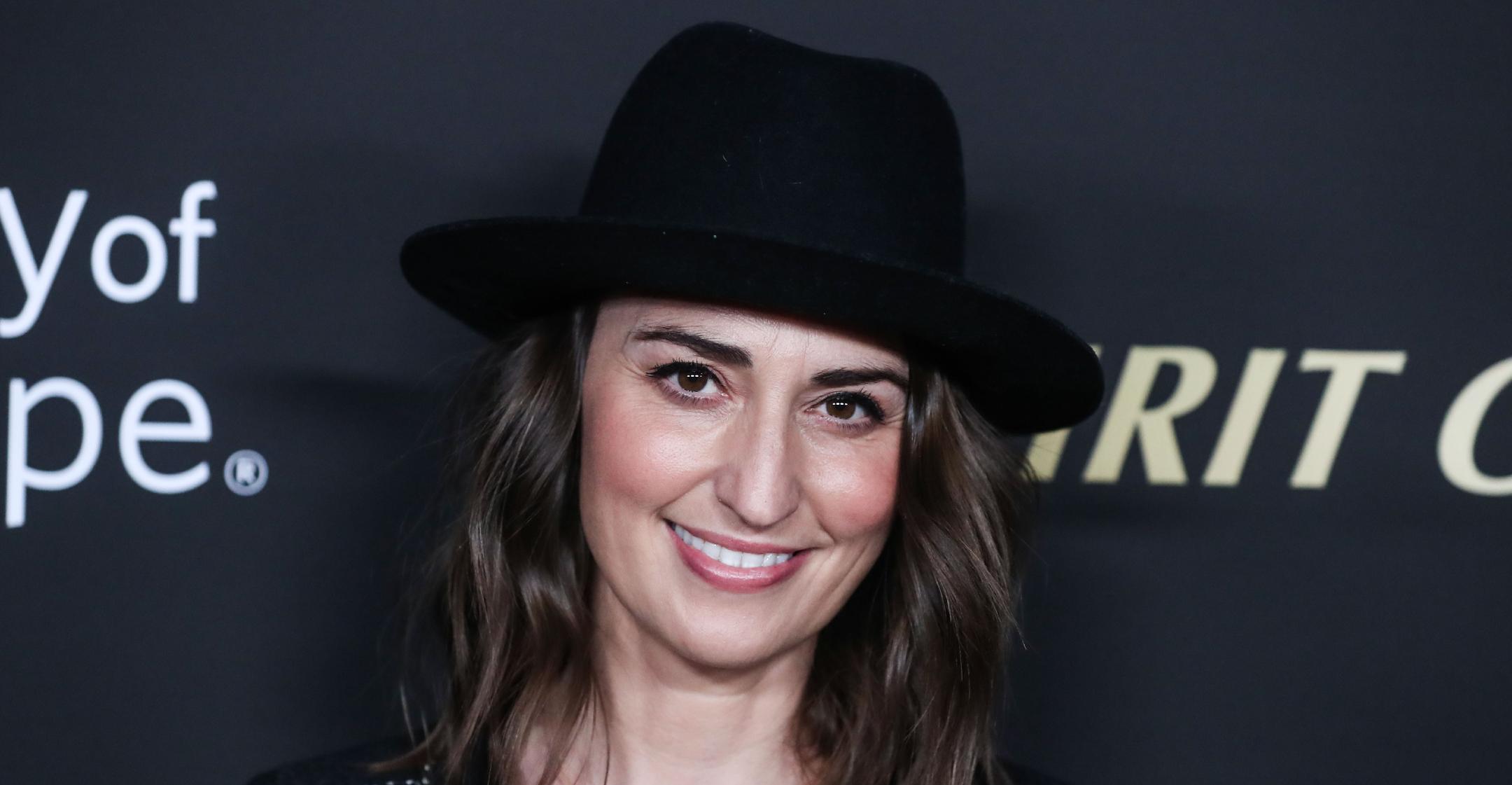 Sara Bareilles Still Deals With 'Body Image Issues,' But Therapy & Meditation Have Helped Her Become More Accepting Of Herself
While Sara Bareilles is grateful that her new comedy series Girls5eva has been a success, being "in front of the camera again" caused her old insecurities to resurface.
"It brings up a lot of stuff for me," she admitted to PEOPLE. "I have been someone who's struggled with body image issues my whole life, and I've struggled with feelings of being self-conscious as I've gotten older."
Article continues below advertisement
Though some things still get under her skin, the "Love Song" crooner has also learned to move forward.
"Ultimately, whether one pair of jeans fits or not, I can still enjoy the world and the people I love," she stated. "There's so much to celebrate, so I try to be gentle."
Article continues below advertisement
The singer's optimistic outlook stems from therapy and daily morning meditation, which have helped her become more accepting of herself and her feelings.
"I think we're made to feel in some ways that when we have low self-esteem days, that that's abnormal or that's wrong or that's bad rather than the fact that that's a really natural progression," she explained. "You're going to have good days and you're going to have bad days. It's just a question of how long you want to sit in the bad feelings."
"With meditation I find everything about my life improves: my health, my sleep, my habits, my emotional state and my energy," she added. "It's all better when I'm meditating. I really feel the benefits."
Article continues below advertisement
Bareilles revealed that at first, she was hesitant to sign on for Girls5eva — which was just renewed for a second season on Peacock— but she's glad she took a leap of faith.
"Every good thing [in my career] has come from following that impulse to go where it's warm and go toward joy. Working on Waitress, I moved to New York and I was just looking for something different ... and then that show changed my life in every shape and form," she recalled to Backstage. "This show was the same. Say yes to the part of you that feels a little bit scared but excited at the same time. I never in a million, trillion years would have imagined my life taking the shape it has."